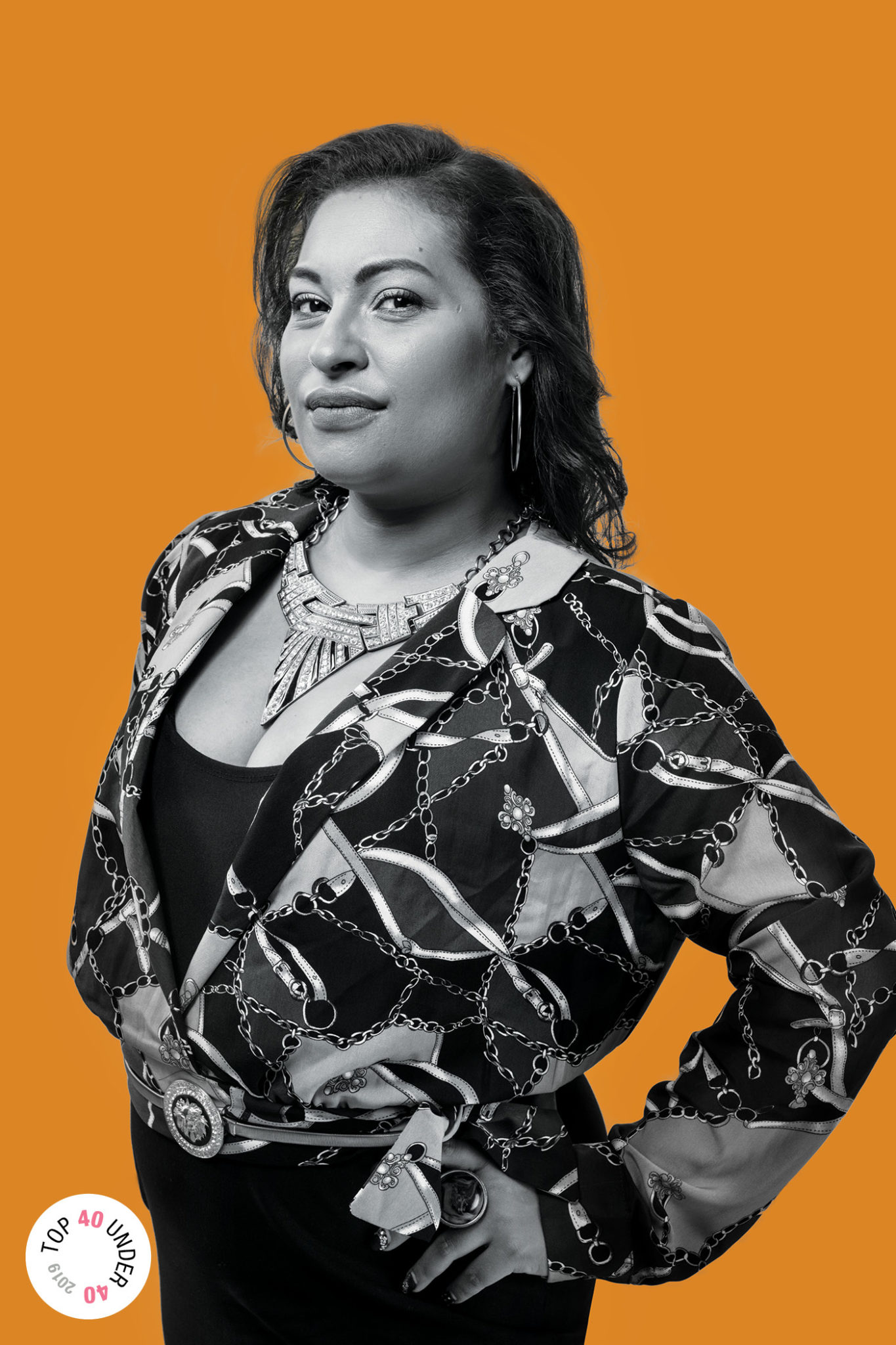 Age: 37
Job title: Owner and Designer, Basic Black Designs Inc.
Why she's a 2019 Top 40 Under 40:
Born-and-raised Calgarian Liz Nandee works closely with some of the world's biggest celebrities to create set designs, but she's still committed to shining a spotlight on Calgary's homegrown talent and supporting her local community.

Interior designer Liz Nandee's venture into celebrity stage and set design began after she attended an event where Maya Angelou spoke. "I saw the set, and I [thought], 'ooh, I could do that differently," says Nandee. So, when she heard that Oprah Winfrey was coming to Calgary, Nandee started knocking down doors and eventually secured a meeting with the queen of daytime television's producers. Nandee left that meeting with the set design contract for all seven cities of Winfrey's Canadian tour.
Today, in addition to Winfrey, Nandee's client list includes celebrities and public figures such as Ellen DeGeneres, Michelle and Barack Obama, Hillary Clinton and Kim Kardashian, all of who have called on Nandee to create stage designs that capture and highlight their unique personalities without overshadowing them. "I want them to be comfortable and surrounded by things that they like, and I always emphasize Calgary's local products and artisans," says Nandee.
While her work might sound like it's all fancy events and hobnobbing with celebrities, in between design projects Nandee has found time to create Entertainment Calgary, a social media-based lifestyle show for the city, and is also a successful investor in two M&M Food Market franchises. And when she's not working, Nandee volunteers with Calgary's Alcove Addiction Recovery for Women, an organization that she appreciates for housing women in recovery with their children, as well as the Food Bank, Kids Help Phone and other women-focused charities.
While Nandee's interior design work has been featured in more than 50 magazines internationally, she remains humble about her success. "It feels like my work is validated and appreciated, but it's not just the aesthetics, it's the look on [people's] faces and seeing them feel better," she says "There's a purpose, and that's what motivates me."