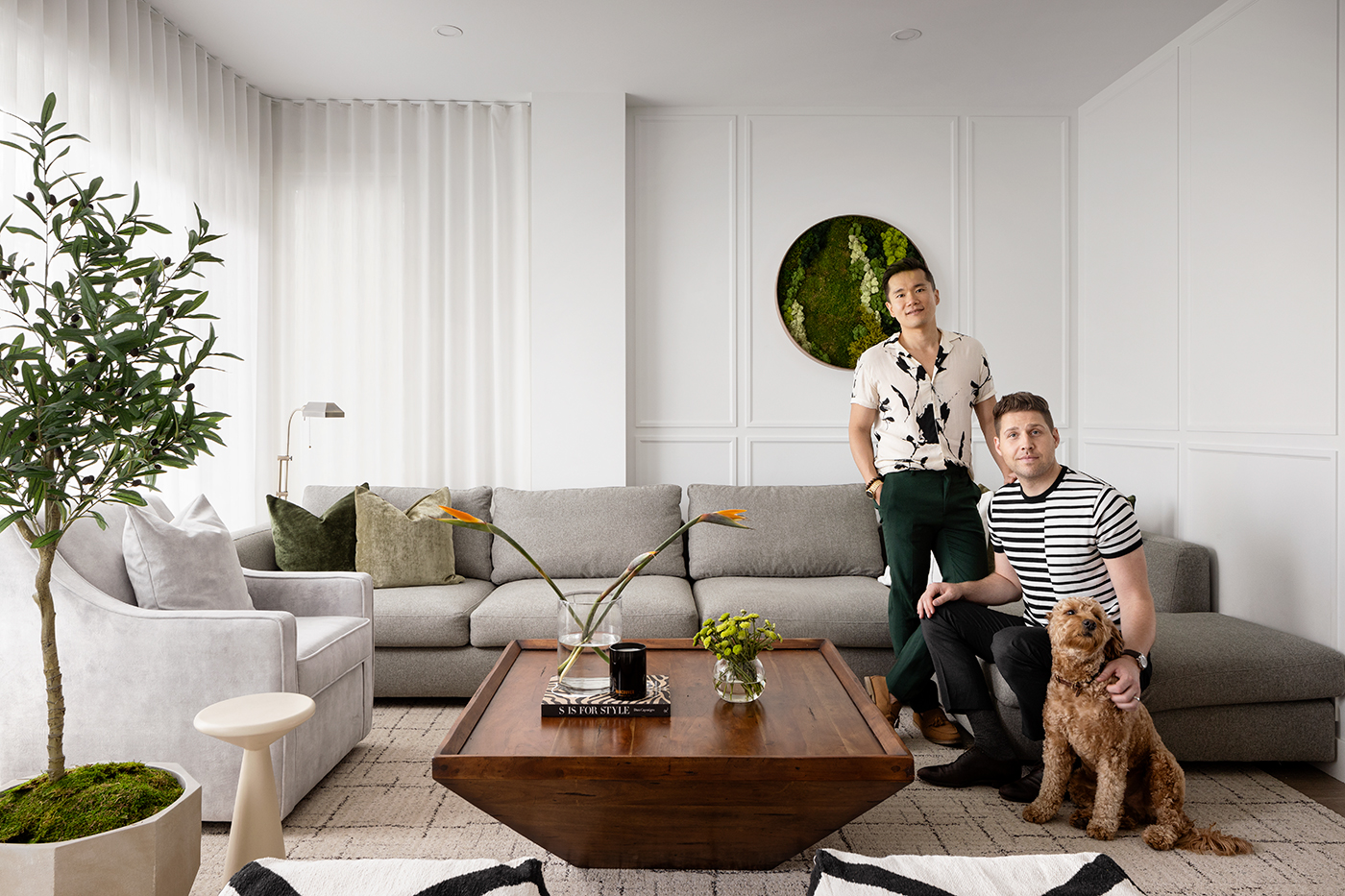 Interior designer Louis Duncan-He jokes that when decorating his own home, he became his own worst client. "When you're designing for yourself, you have so many different places you could take it," he says. Both Duncan-He (who was part of Avenue's Top 40 Under 40 class of 2019) and his husband Donovan Duncan-He have demanding careers — Donavan especially, who works as a physician in pediatric care. That's why, when designing their three-storey home in South Calgary, their goal was to create a sanctuary.
The home is best described as West Coast-inspired with a Parisian twist. The open layout creates a feeling of brightness and connection. To create a restorative setting, the couple sought out neutral and streamlined pieces. "It was about having a calming space that allows us to unwind and forget about the stresses of the day," Donovan says.
Louis updated the kitchen by swapping out the black lacquer for white lacquer and natural wood cladding. He brought in wooden tables for the dining and living rooms, showcasing his design philosophy to "find the dichotomy between the natural and material worlds."
The living room proved to be the most challenging part of the design for Louis. Though the room is a substantial size, it wasn't quite wide enough to fit a lot of furniture. So instead of working with multiple chairs and seating elements the couple chose an oversized sectional for the space. It's the perfect piece for enjoying lazy Saturdays together and doubles as spacious seating for larger get-togethers. "It's about being able to lounge, just the two of us, but also have a space that can [be flexible enough] to accommodate more," Donovan says.
Louis's spacious top-floor loft office was a key selling point when it came to the house. "I've always wanted to have a beautiful home studio that I can work from if I want to," he says. Sliding glass doors on both sides make the workspace bright and airy. Louis kept the decor streamlined to avoid over-stylizing the space for visiting clients. He added a cozy seating area for informal project discussions with clients and his team. Following these discussions, clients can move to the spacious wood table to interact with samples and textures, which Louis stores in ceiling-height cabinets.
Donovan's home office, which Louis designed for him as a birthday gift, is filled with colour, texture and pattern — a reflection of Donovan's taste and personality, with artwork that celebrates his love of travel. The large desk and leather reading chair in the corner were Donovan's only requests for the space, allowing him to do work at home or relax and read for leisure.
Louis and Donovan wanted the main bedroom, especially, to feel wholly restorative and relaxing. To achieve that, Louis kept the decor simple, with organic features. A wallpaper mural behind the bed, reminiscent of a West Coast mountain scene, flows into the organic green throw pillows and simple white bedding. "A well-designed space shouldn't rely just on the furniture," he says.
In the ensuite bathroom, Louis veered from the original colour scheme, which was mostly white. "[It] was so modern and clean that I felt like there was a bit of disconnect in terms of how monotonous it was," he says. Louis added green wallpaper in the water closet to create a colourful focal point.
The star feature of the ensuite is undoubtedly the luxurious soaker tub. "Donovan would spend his entire day in the bathtub if he could," jokes Louis.
From the bathtub and beyond, both Louis and Donovan say they truly feel a sense of peace and serenity within their home, having perfectly captured the essence of restorative design. "We were mindful of how [our home] needed to make us feel, as well as how it had to look," Louis says.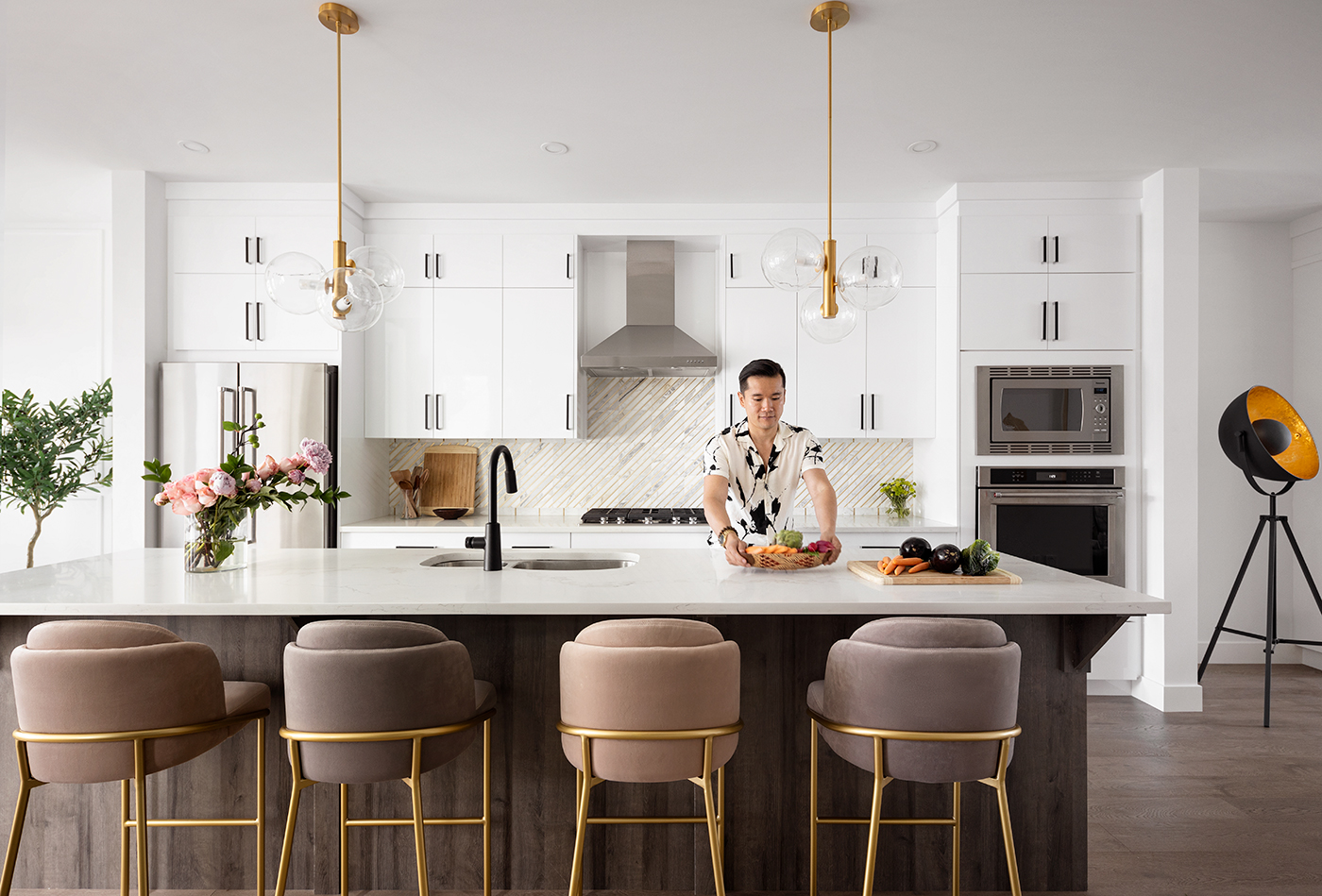 How to Make Your Home Feel More Restorative
Interior designer Louis Duncan-He effortlessly blends stylish decor to create a restorative feeling. Here are three things he suggests to make your home into your sanctuary.
Add Artwork
Art is a great visual addition, but don't pick a piece for the sake of having artwork on the wall. Instead, choose something that is personal and moves you. "That's always going to make the space feel more like you," he says.
Clear The Floor
Don't over-rely on furniture to fill your house. "What can happen is your home looks furnished but not finished," says Duncan-He. Focus instead on keeping the floors clear and use texture to add flavour and make the space feel finished and polished.
Think Life, Then Style
Before focusing on design elements and decor, Duncan-He suggests looking at other aspects of your life for inspiration. "Look in your closet," he says, as an example. "Do you have monochromatic everything? Then maybe your aesthetic is more tone-on-tone and more natural."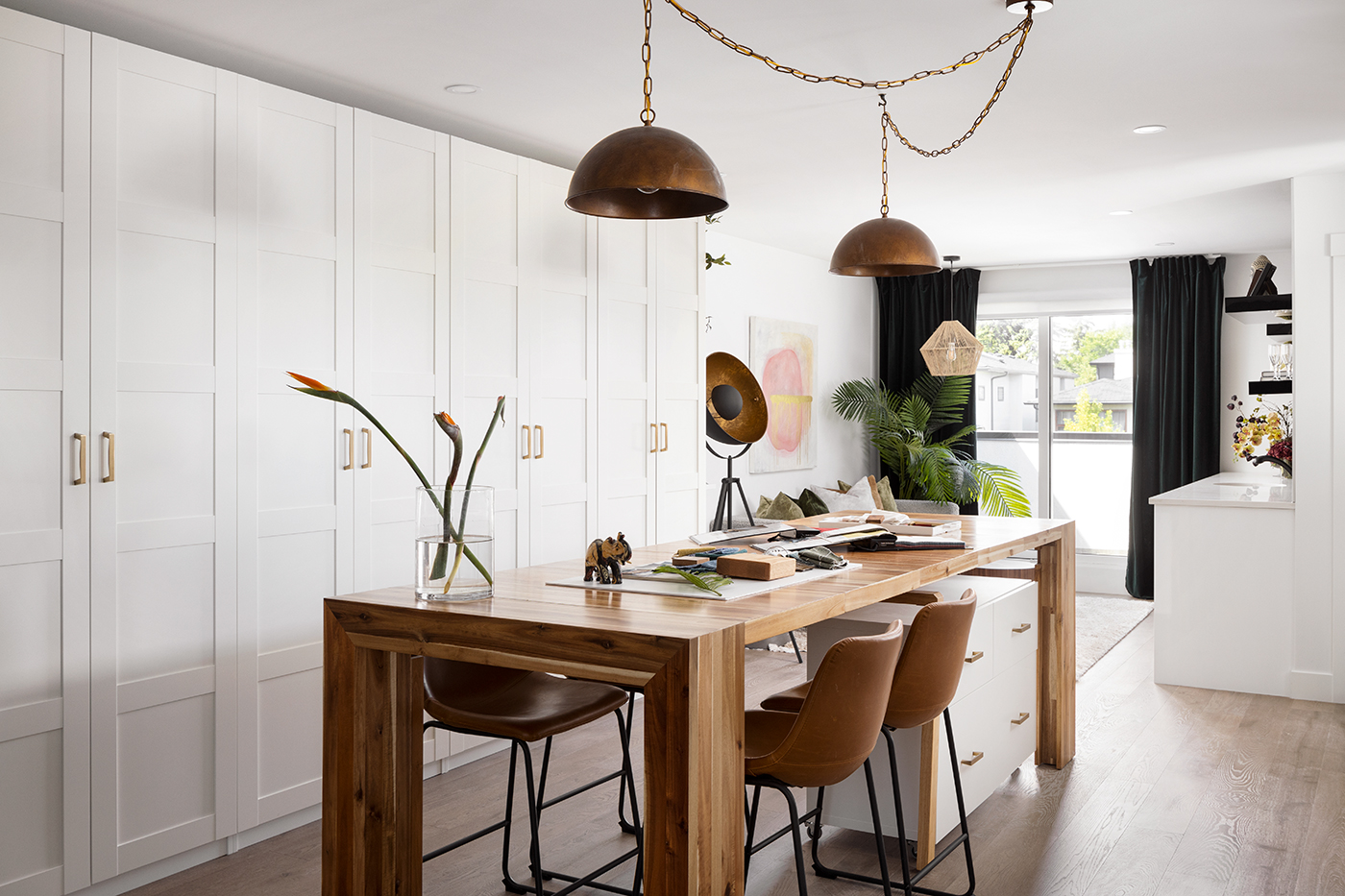 A long table in Louis's office provides space for his clients to view samples that he stores in ceiling-height cabinets along the wall.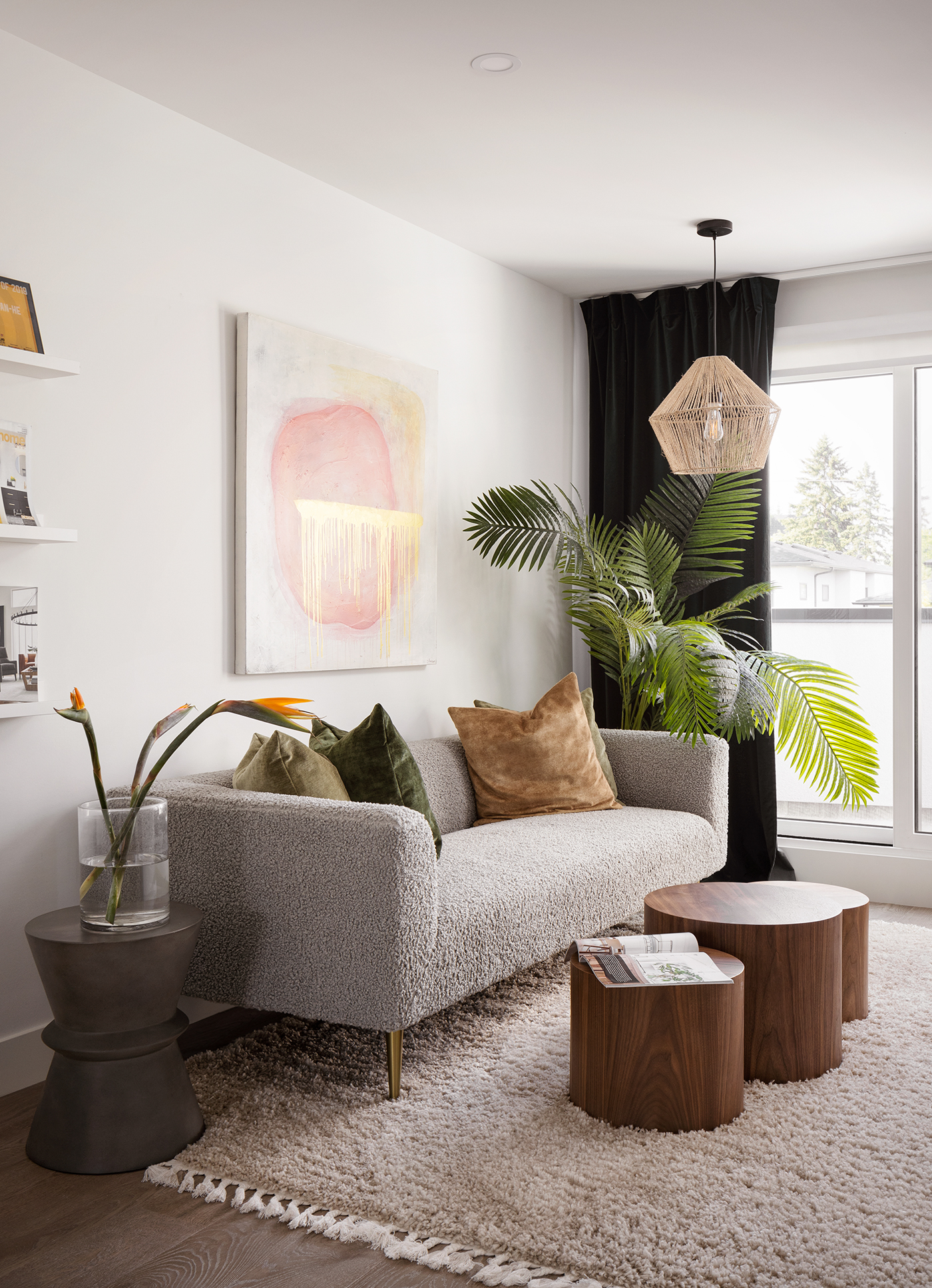 Louis uses the seating area in his home office for creative writing and hosting informal project discussions with clients.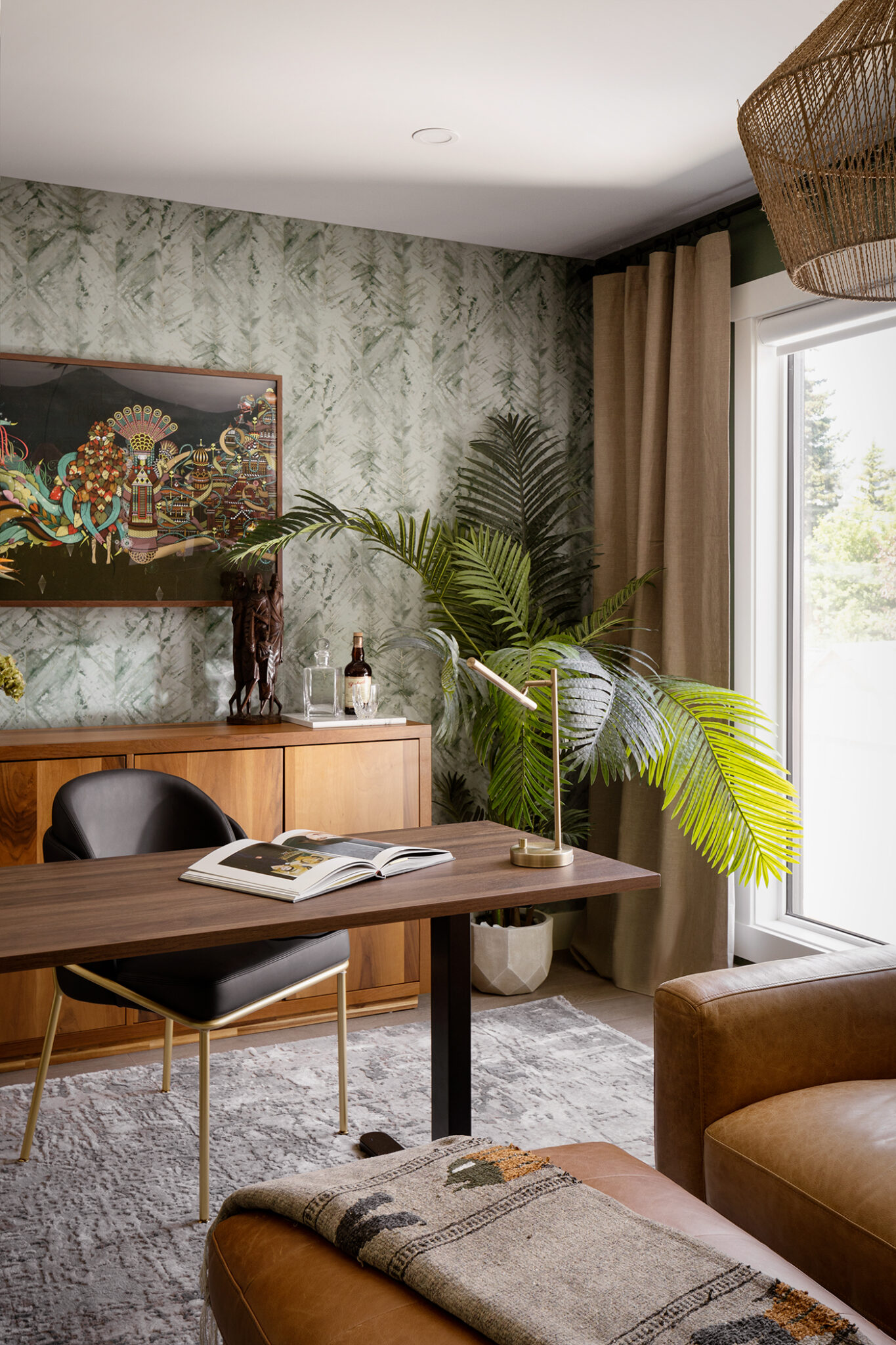 While Donovan was away in Montreal, Louis designed a home office for him as a birthday gift and welcome-home surprise.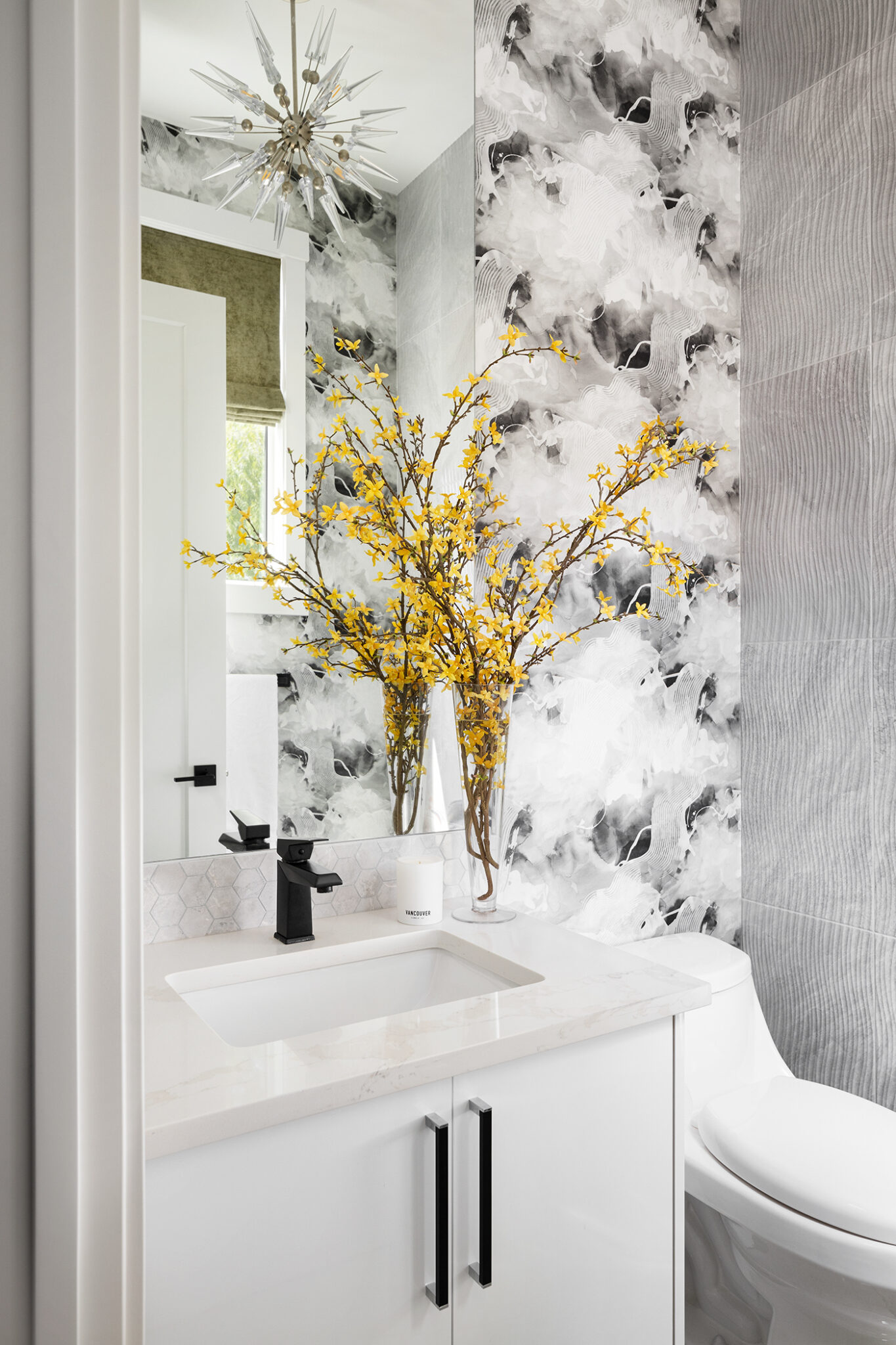 Colourful plants add a pop of colour in the powder room.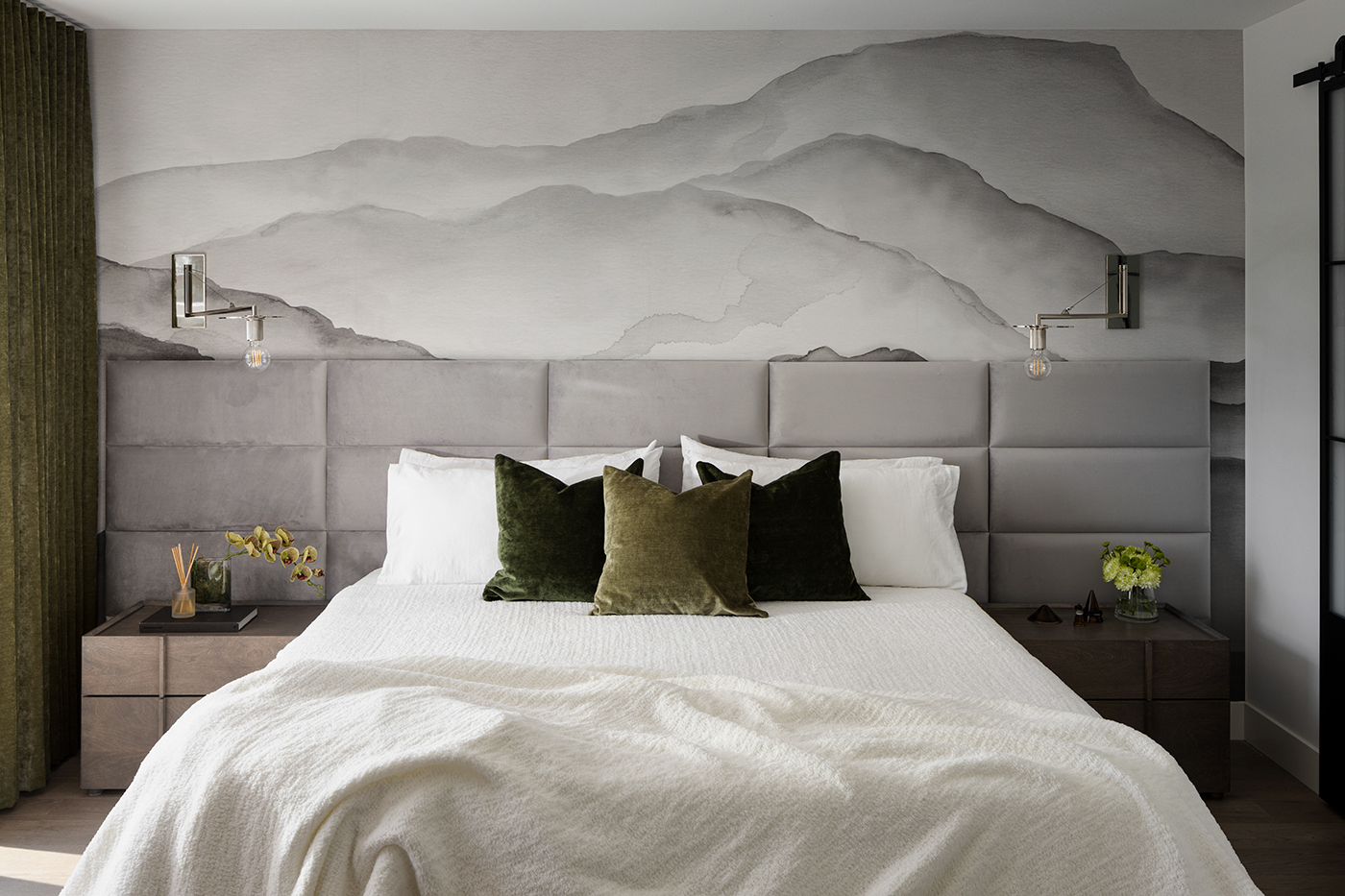 Organic elements in the main bedroom, including the mountain-scene mural and use of greens, help create a sense of peace.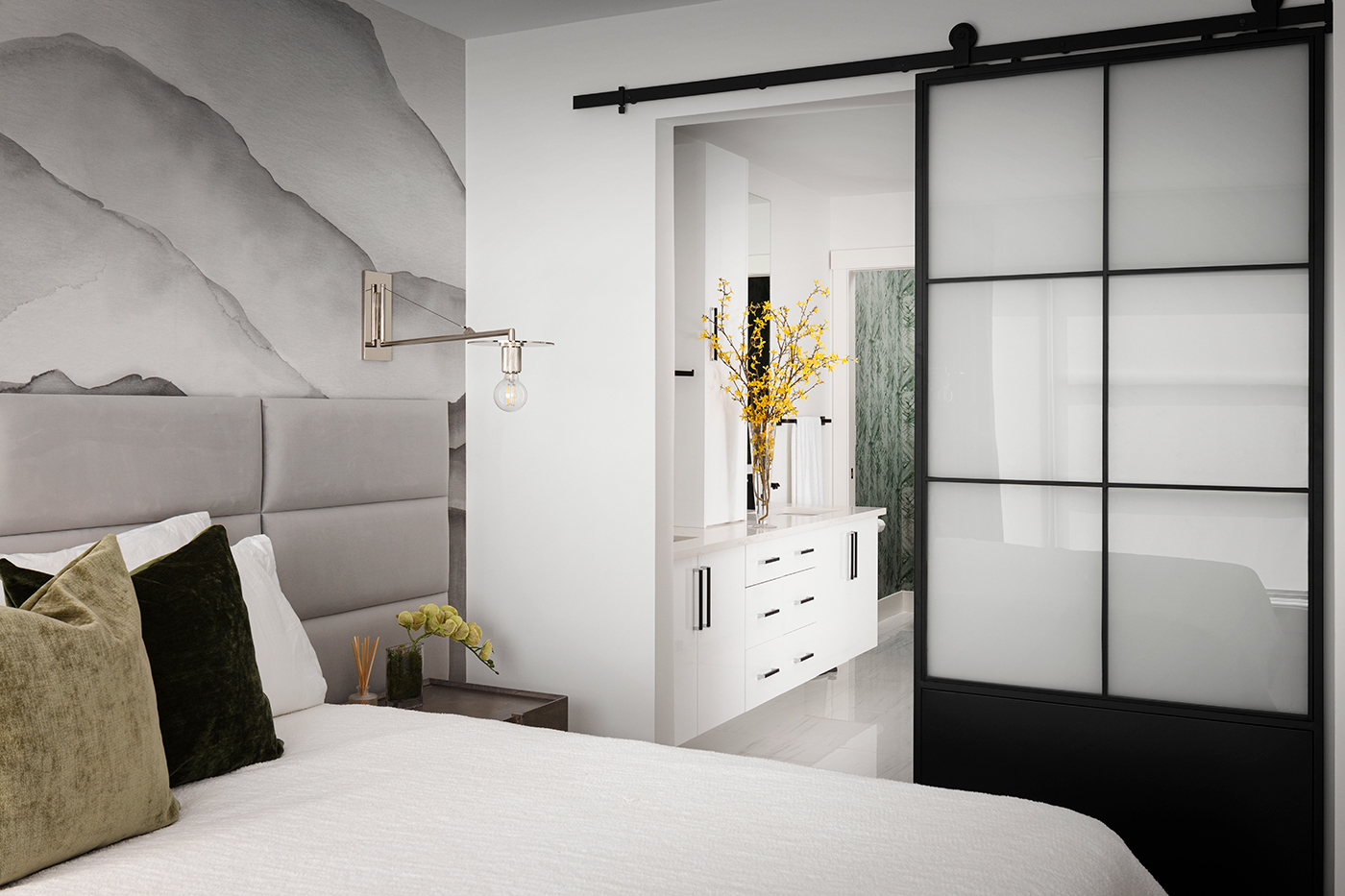 A frosted-glass divider in the main bedroom creates a soft glow in the ensuite, while also providing privacy.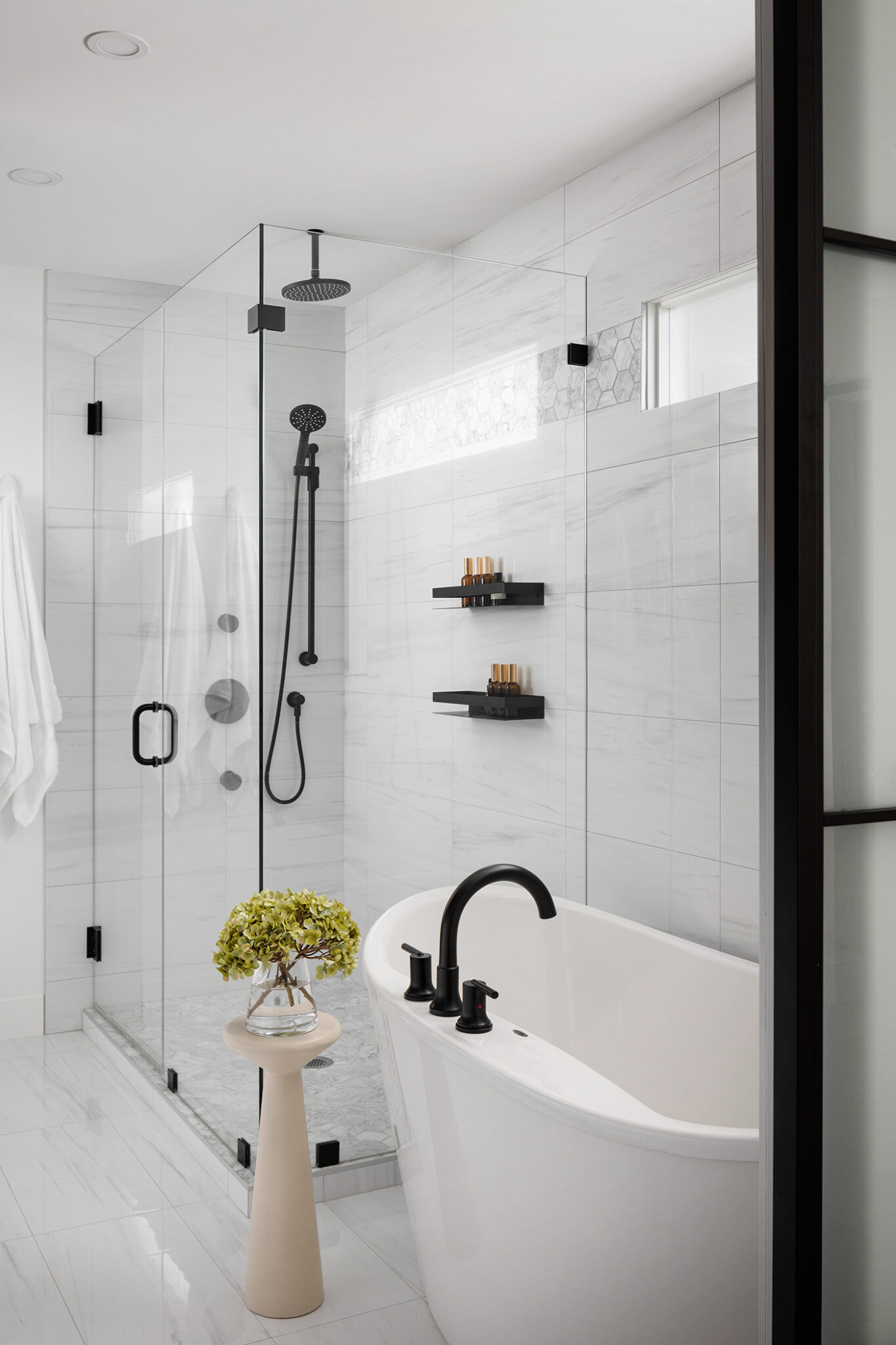 The deep soaker tub is a key element for full-body restoration and relaxation.