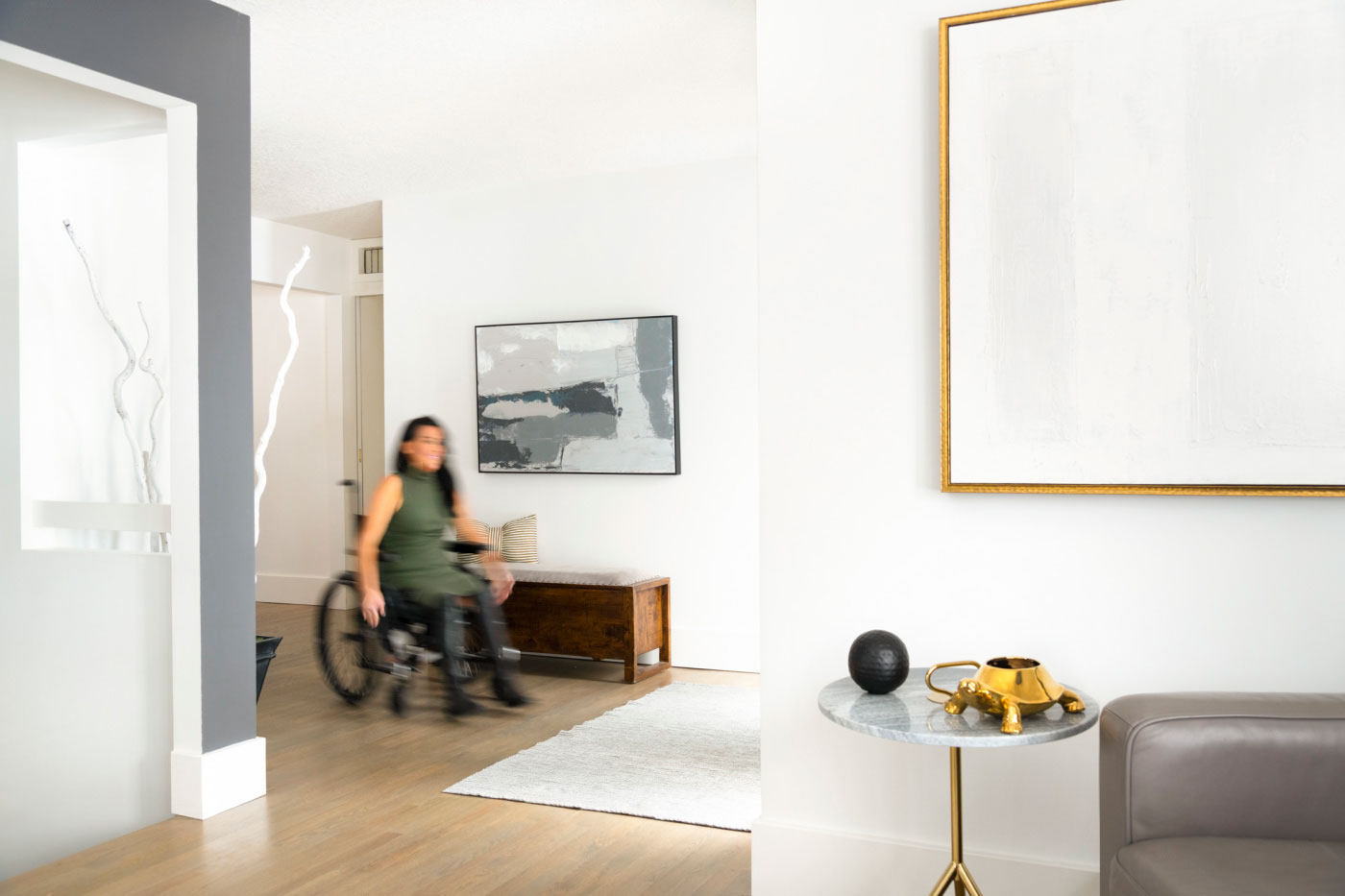 At 16 years old, Dayle Sheehan was dreaming about the high heels she was going to wear to her graduation. But within a few months, she was readjusting to life in a wheelchair following complications from a surgery. Sheehan has used a wheelchair ever since. Her parents made quick work of renovating their home to make it accessible, adding chairlifts and lowering sinks, features that became Sheehan's new normal. She would go on to get her degree in social work. "But then I got out of college and realized the world does not work very well for people in wheelchairs," she says.
Armed with her personal experience with accessibility and a love for all things design, Sheehan went back to school for interior design. After graduating from QC Design School in 2005, she launched Dayle Sheehan Interior Design.
Sheehan (who was part of Avenue's Top 40 Under 40 class of 2020) has since designed homes for people of all abilities. Through her company's DSID Gives Back program, she provides free design consultations to families in need of more accessibility in their homes.
"When you lose mobility in your life, you almost have to create it," she says. "You lose the ability to stand up and walk across the room to get what you need, and there's a kind of sadness that goes along with that. If I can hand that back to somebody, it's the best gift."
Sheehan drew on her skillset to renovate her own home in Willow Park. She and her fiancé Darren Britton completed the renovation two years ago, after an exhaustive search to find the right space. "We'd almost given up on finding a house because we looked for a year and literally had no options," Sheehan recalls. But when they first passed through the threshold of the 1972 bungalow they now call home, they looked at each other and said: "This is it."
The home had everything Sheehan and Britton needed to make it work within their budget, including a wide front entry, a level back entry and a large ensuite bathroom. They removed a wall separating the original kitchen and dining room to create a large, open-concept kitchen, then transformed the adjacent family room into the dining room. The expansive space allows them to host family and friends around a 10-person table with enough room around it for Sheehan to pass by in her wheelchair.
Sheehan used touches of gold throughout the home to provide contrast with the black and white accessories. She outfitted the kitchen with pull-out cupboards and what she jokingly describes as a "his and hers" kitchen island: the 10-foot-long island has a section at standard height for Britton and a lowered section for Sheehan, complete with an accessible sink.
"A well-designed home should work for everybody," Sheehan says. "Accessible design and beautiful design are achievable at the same time. The balance between form and function actually creates the best design."
Tips for Universally Appealing Spaces
Interior designer Dayle Sheehan is an expert in creating universal design solutions for homes. Here
are some of her top tips for designing accessible spaces.
Be Avant-Garde
"Think of your design selections as a way to create an interesting and unorthodox space while specifically meeting your accessibility needs. A great example of this is using a single basin sink and mounting the faucet on the side for easier access. This design choice still meets the needs of other users in the home, including children who are looking for independence, making it the definition of universal design."
If You Can't Find It, Build It
"If there isn't a product in the market that meets your needs, design it yourself. In my home, and in many of my clients' homes, I've worked with welders and fabricators to use materials like quartz and marble to create custom accessibility solutions, like my bath bench, which is as beautiful as it is functional."
Finish strong
"Mobility aids can [track in] a lot of the outdoors. In high-traffic areas, choose hardwood stained in natural and neutral tones in a matte or semi-gloss finish to hide imperfections."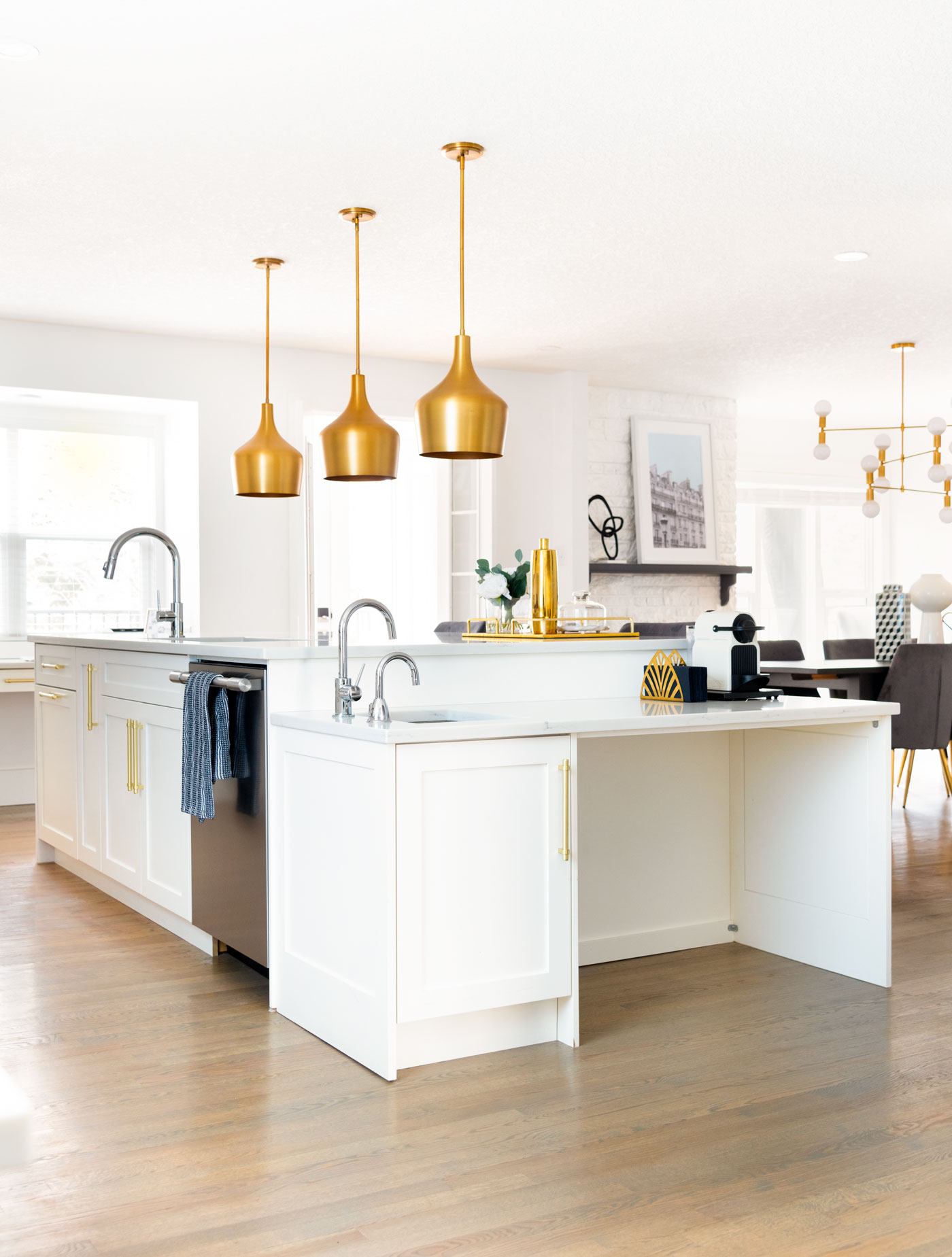 The custom-made kitchen island features a sink and counter at standard height and a sink and counter at a lowered height to suit the mobility needs of both homeowners.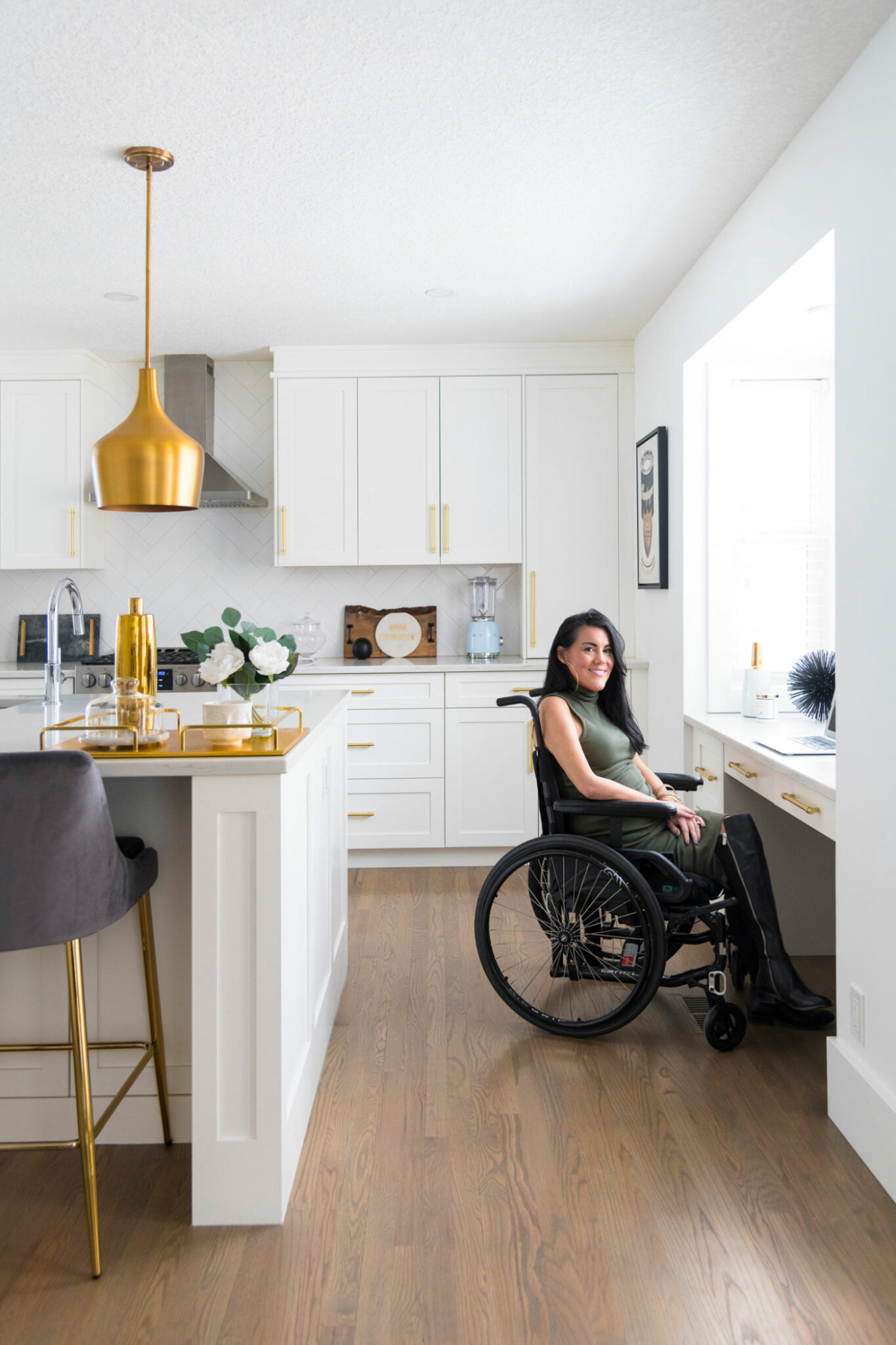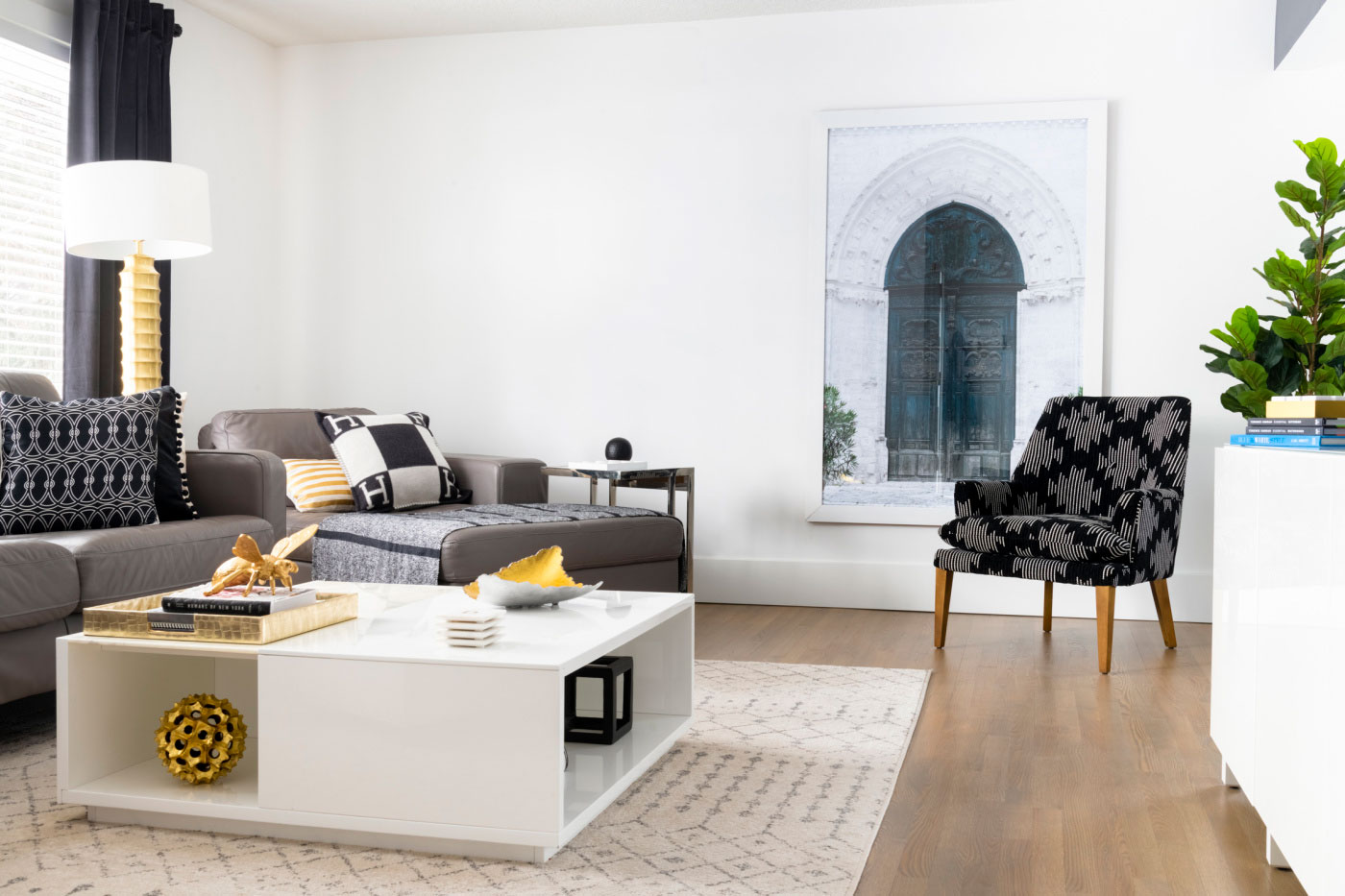 The living room includes a "traffic pattern" so Sheehan can do a full loop of the room.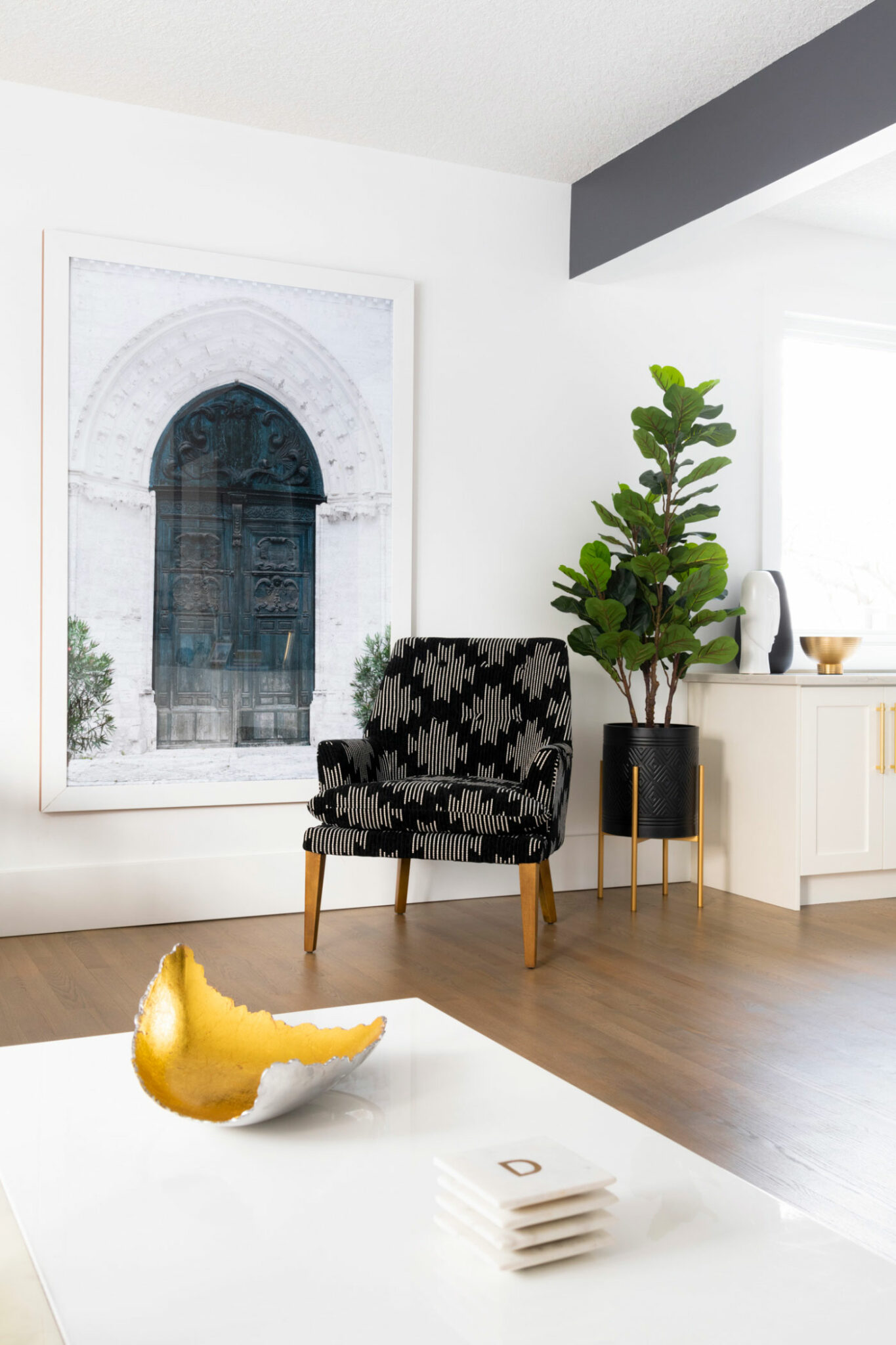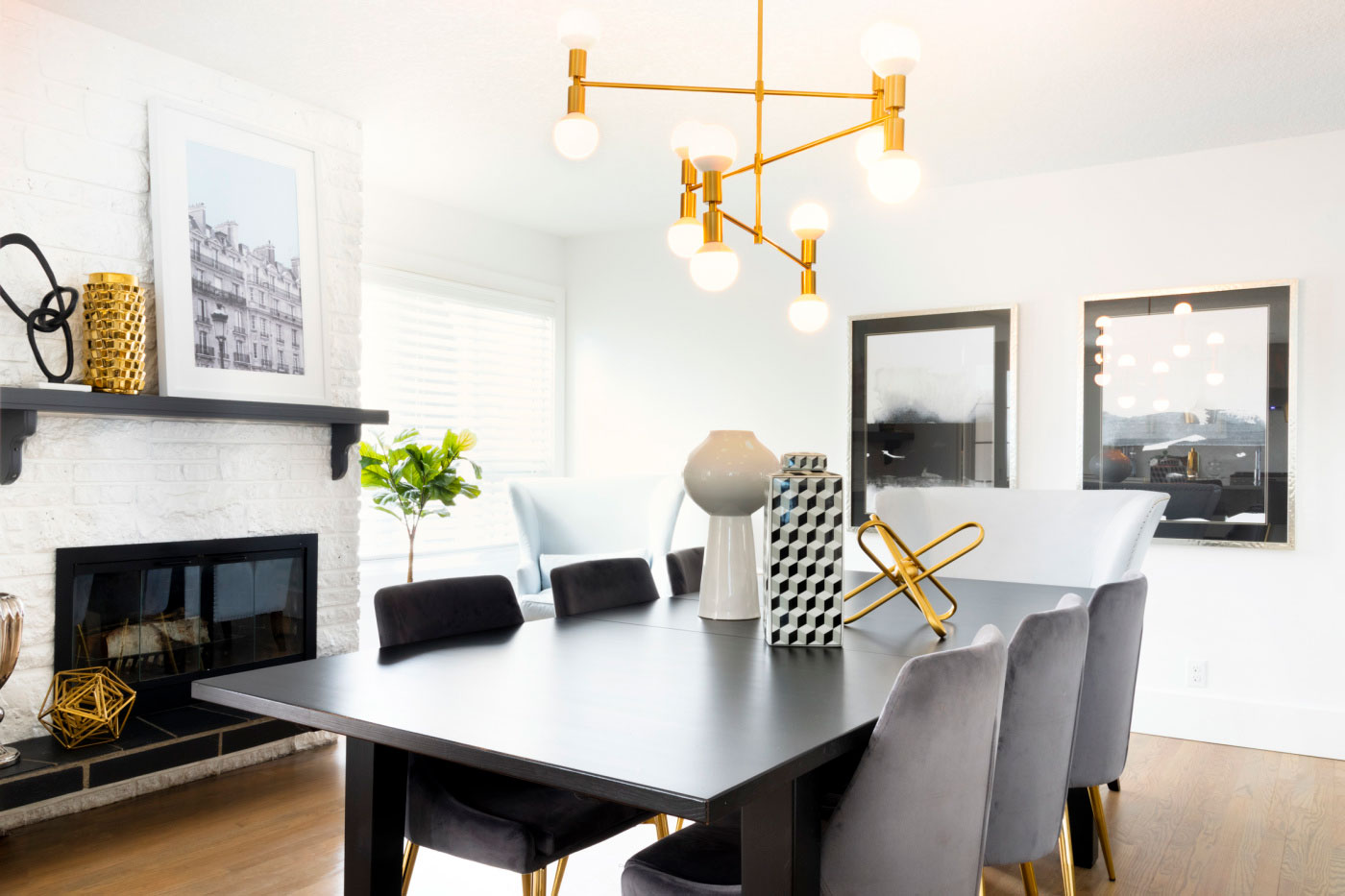 The dining room is big enough for a 10-person table with space around it so Sheehan can easily get by.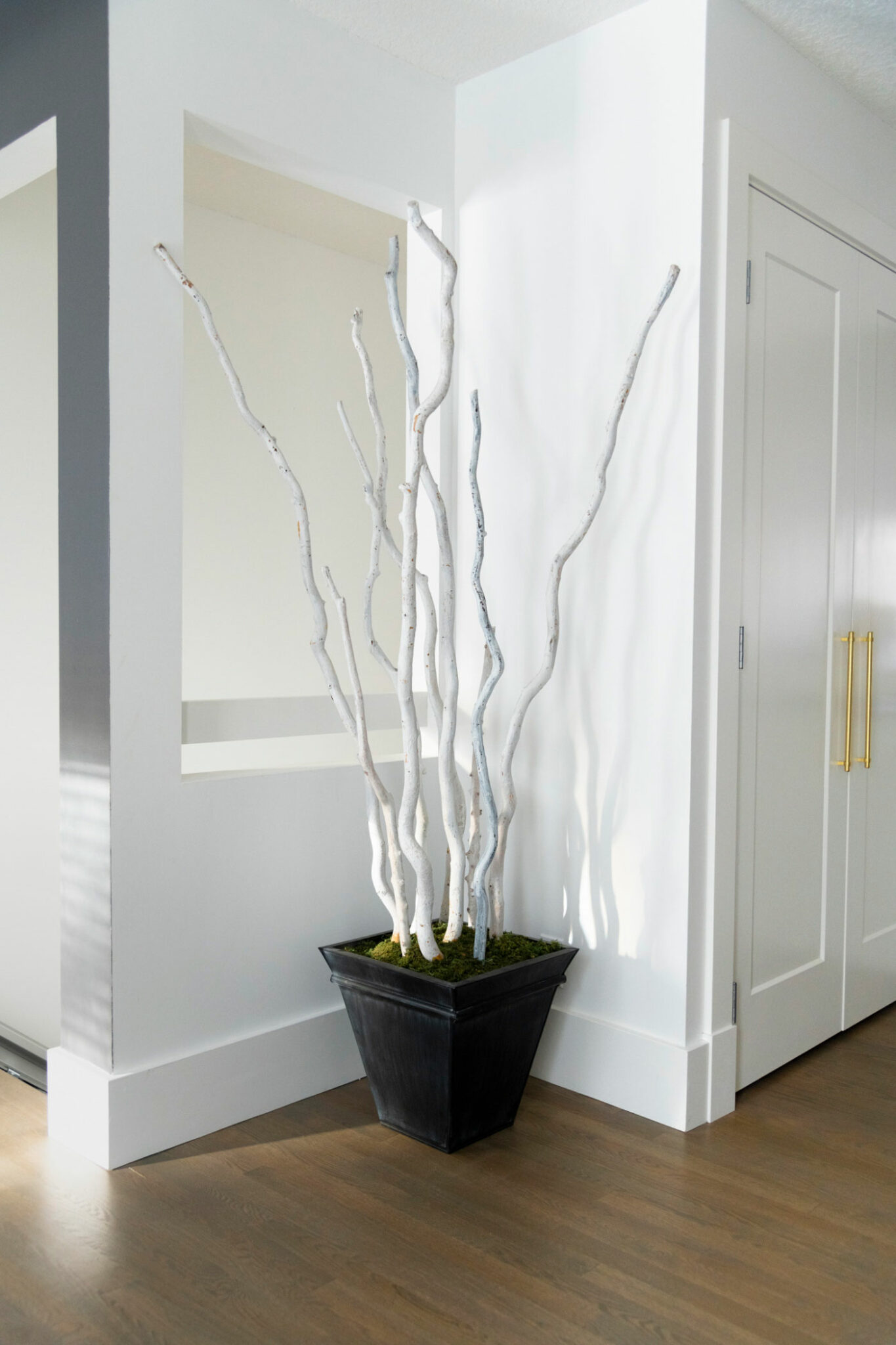 Sheehan used classic black and white accessories throughout.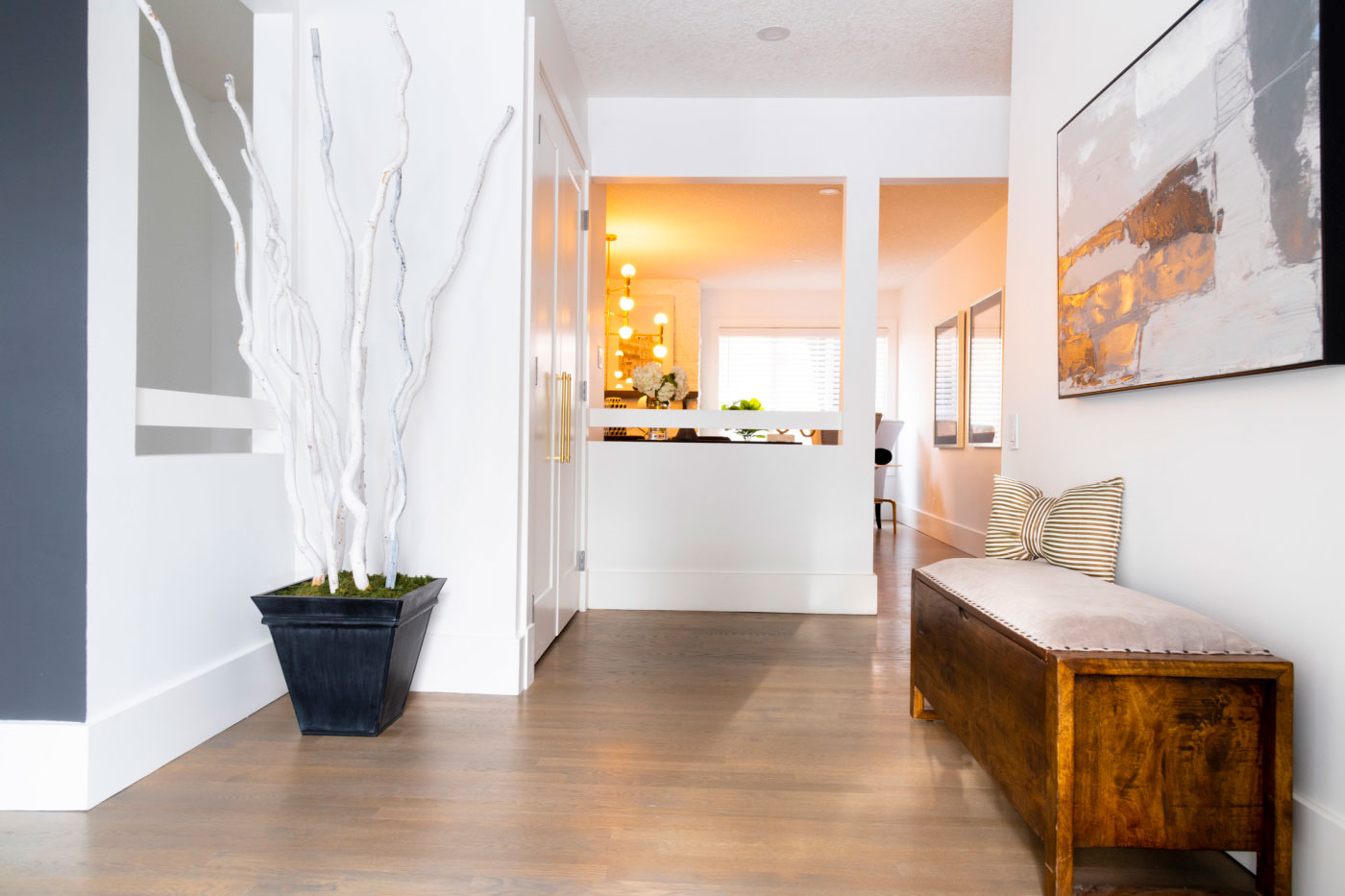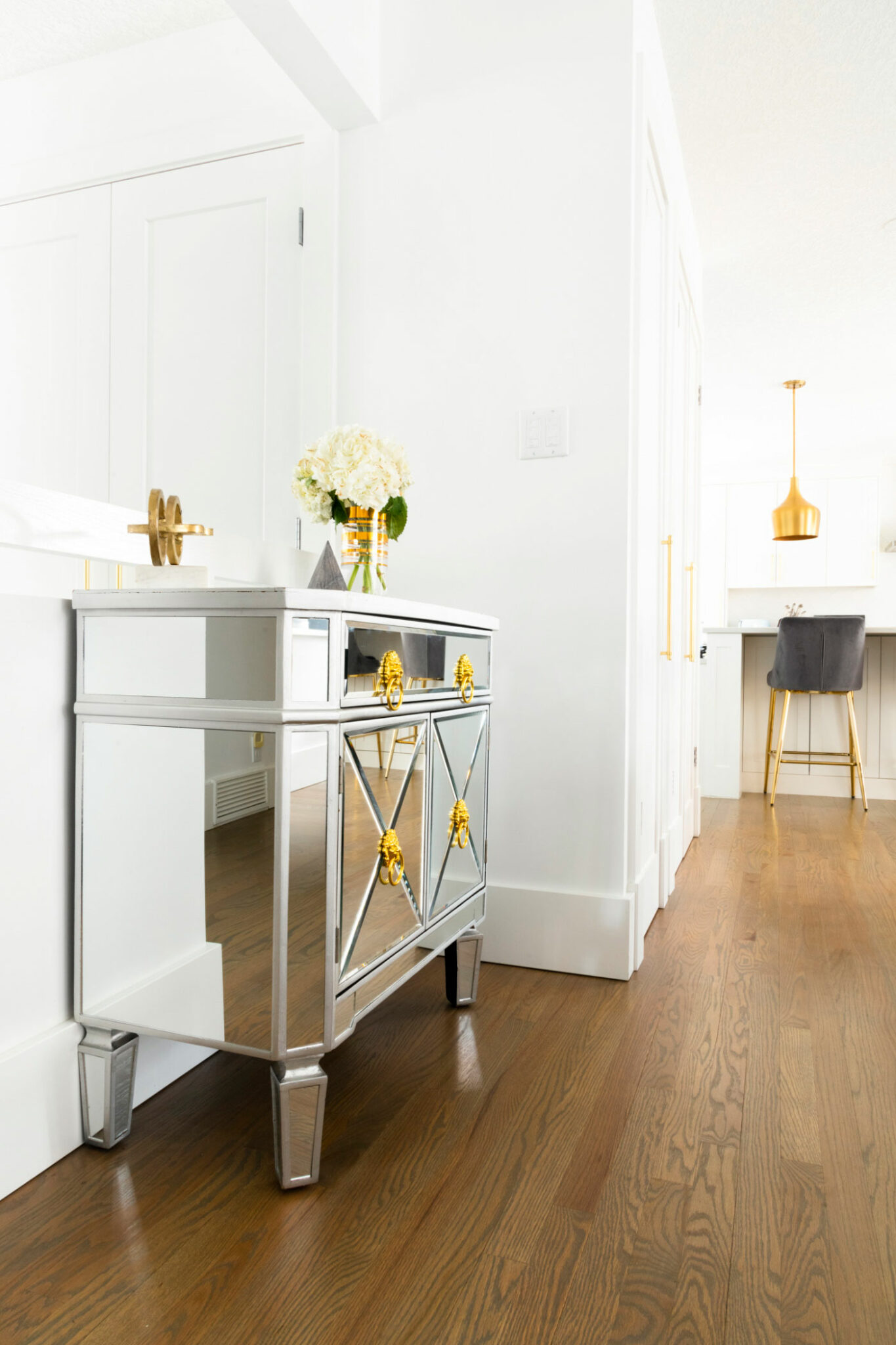 Touches of gold are featured all over the home, in decor pieces such as this chest from Home Sense.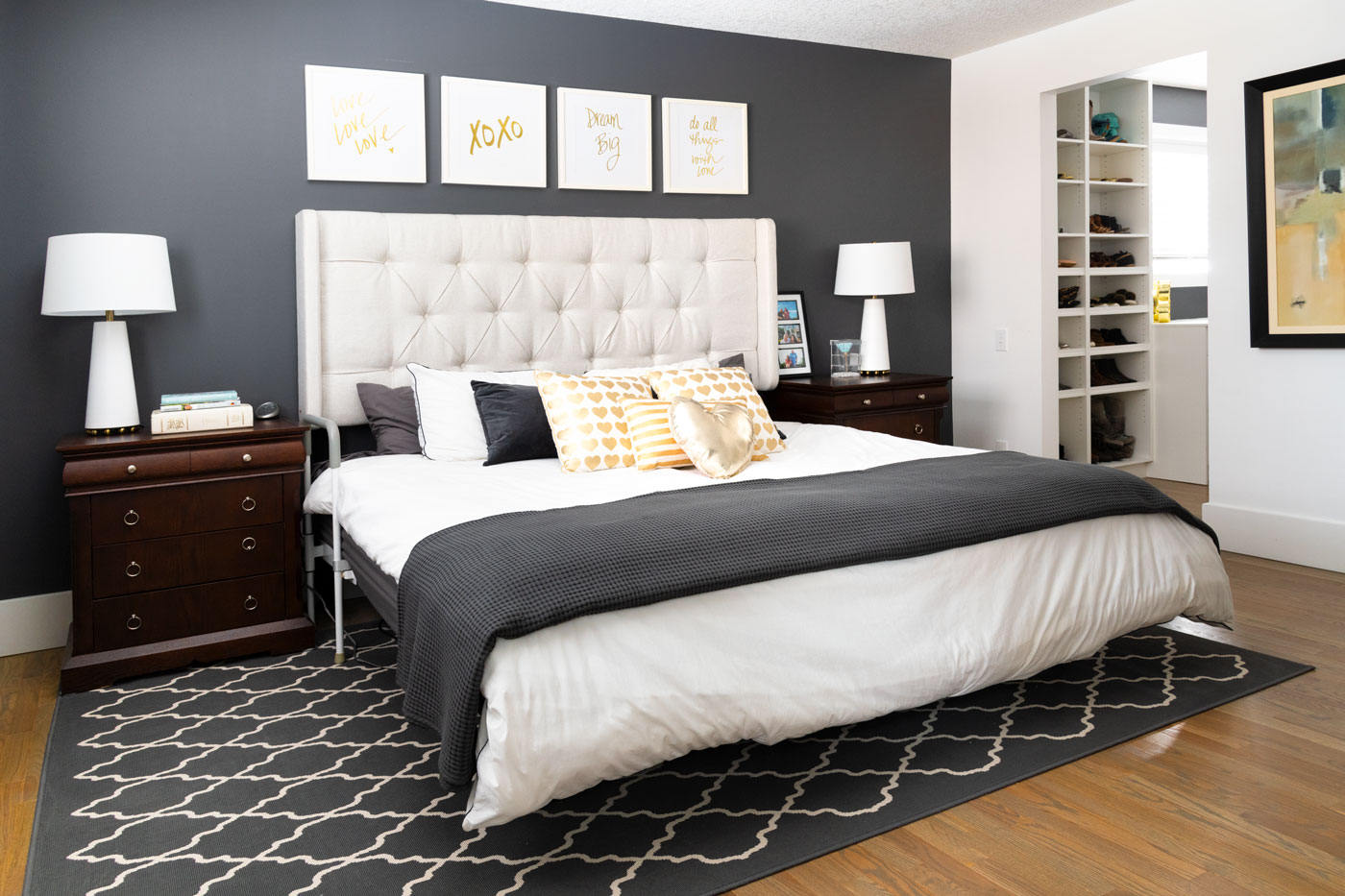 The homeowners used space that was originally a third bedroom to create a large closet for the main bedroom.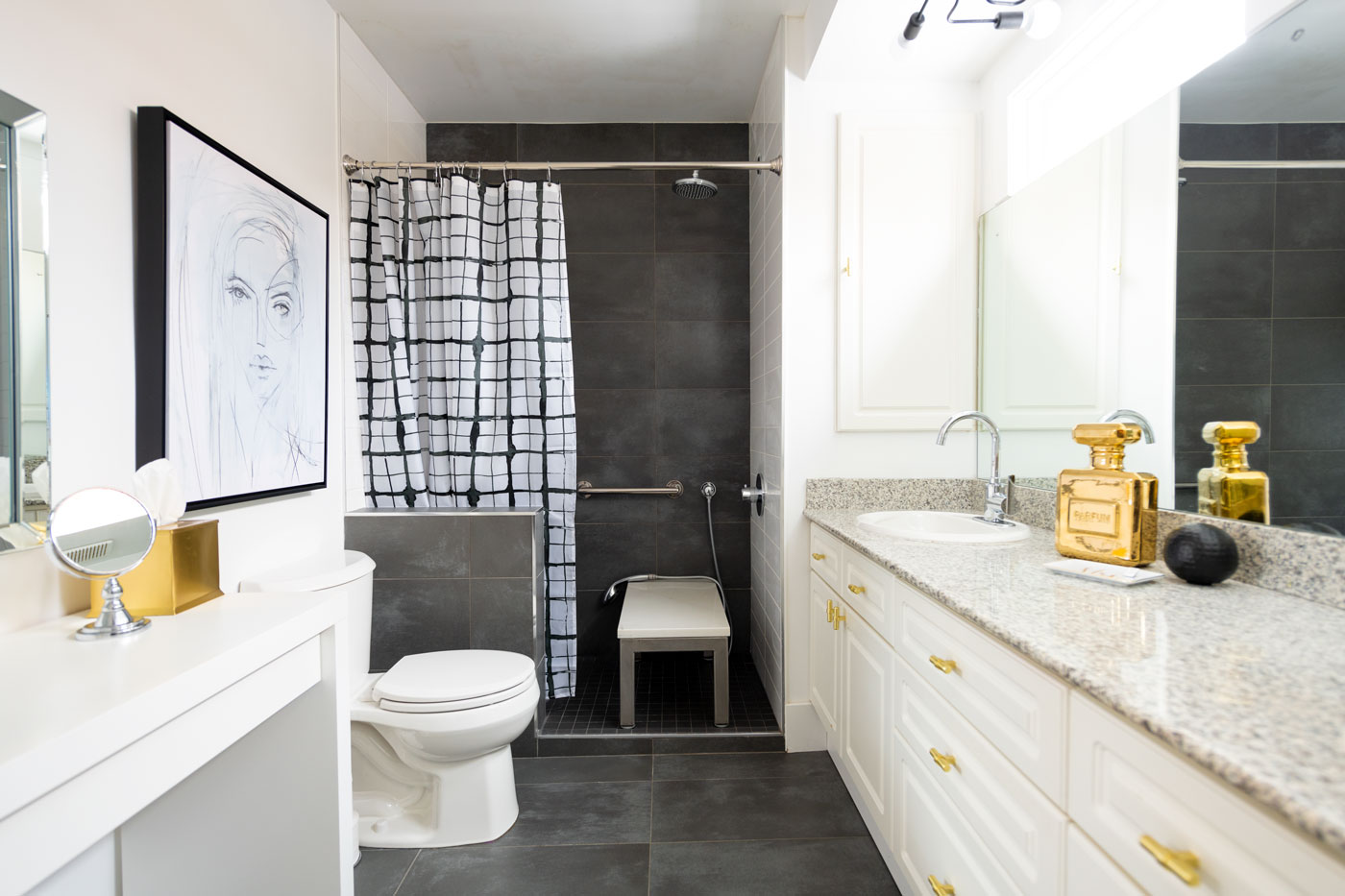 The original ensuite bathroom was wide enough to accommodate Sheehan's wheelchair. The couple added a makeup counter and a custom-made bathing bench.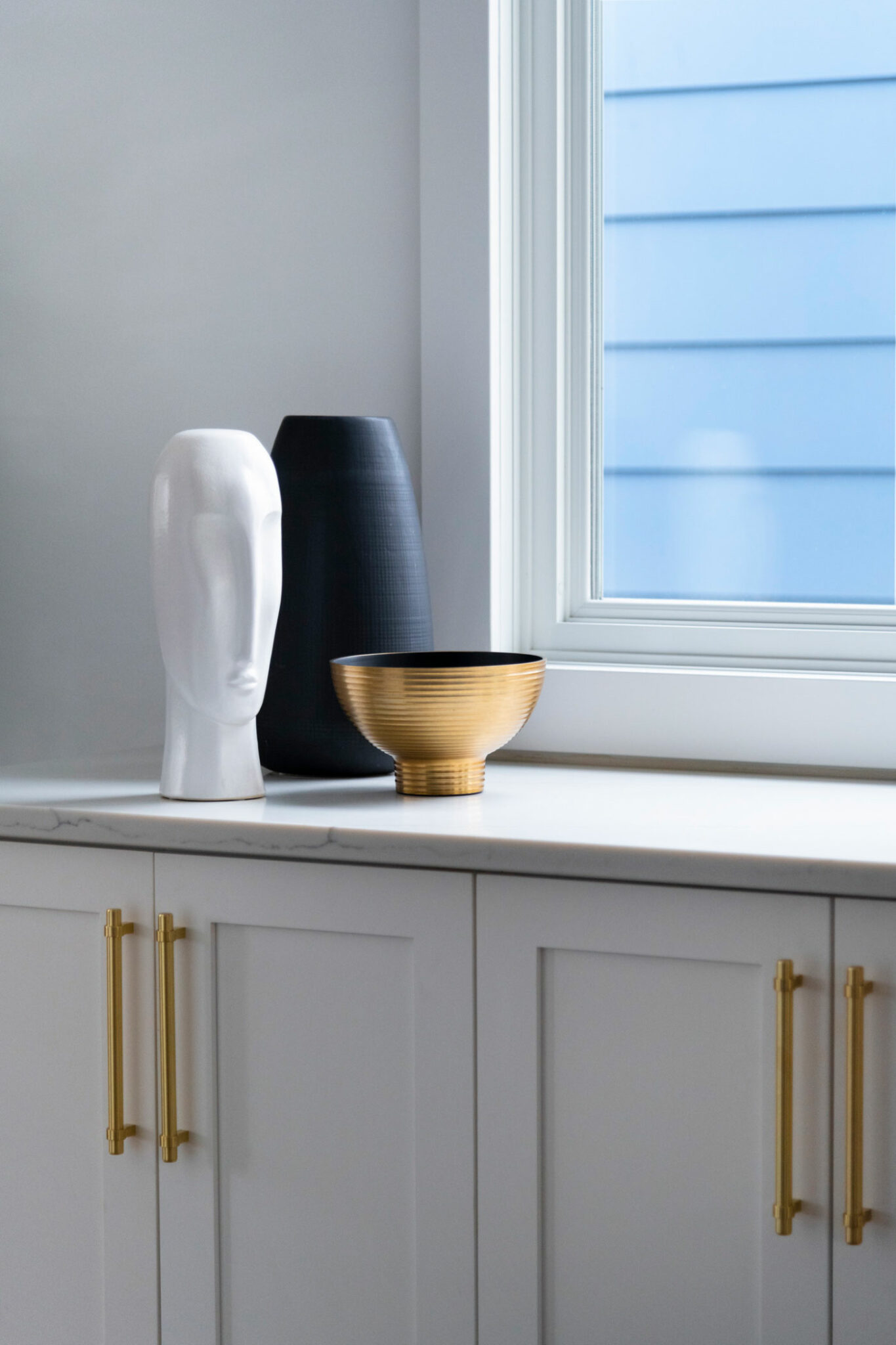 Sheehan believes that "every generation has room for black and white accessories." She also used gold accents throughout the home.