Imagine having access to not one, not two, but more than 40 beauty professionals, all under one roof.
That's what you'll find at Citizen Salon Studios in Mission. Essentially a co-working space for the beauty industry, Citizen Salon Studios has divided a 8,400-square-foot space into 43 individual studios that range from 100 to 200 square feet each. The studios are then rented by local beauty businesses that are independently owned and run. This means they can reap the benefits of having their own business (like setting their own hours) without the expense of actually owning their own storefront.
"We saw a bit of a gap in the industry, where senior stylists would work to a level and have hundreds of super loyal clients and be so good at what they're doing, but the next level of opening their own salon, signing long term leases, hiring employees – that was a very daunting task," explains Jeff Wade, owner of Citizen Salon Studios. "There was a gap where they were kind of done working for someone else, but couldn't really get to the next level. This model allows for them to do that."
Citizen Salon Studios, which opened in early April, was designed by Copper 8. Each individual studio has the basics that a stylist needs to get started (a styling chair, a shampoo sink and chair and some storage), which they can later personalize and decorate. Currently, 31 of the 43 studios have been filled by stylists and estheticians who specialize in hair, waxing, massage, laser hair removal, eyelashes, makeup and more. Clients can schedule just one appointment, or arrange to take care of a few beauty treatments without leaving the floor.
Some of the studios have been filled by salon owners who were looking to downsize without going to work for another salon. Others have been claimed by local stylists like David Jonathan (@goddamneddavid) and Rebecca Llewellyn (@thehiveyyc), who were looking to take the next step in their careers with a space of their own. The pair worked at the same Calgary salon before making the move to Citizen Salon Studios, where they share a double studio. Both stylists say the transition to the new salon space has gone extremely well for them and their clients.
"For me, it was just the next step in my career to open something of my own, and they give you such a turnkey ready space that they actually make it attainable to open your own business," says Llewellyn. "I looked for storefronts for a year and I couldn't find anything even remotely affordable for something like this."
"I've always wanted to have my own studio space. I never really had the big dream of having a big salon, but having something that was mine and really intimate with my clients was really important," Jonathan adds. "This happened a lot faster than I was expecting. I was thinking two or three years down the road I'd go find a storefront. Then this opportunity popped up and it was too good to pass up."
Citizen Salon Studios, Unit 300, 508 24 Ave. S.W., citizensalon.ca, @citizen.salon.yyc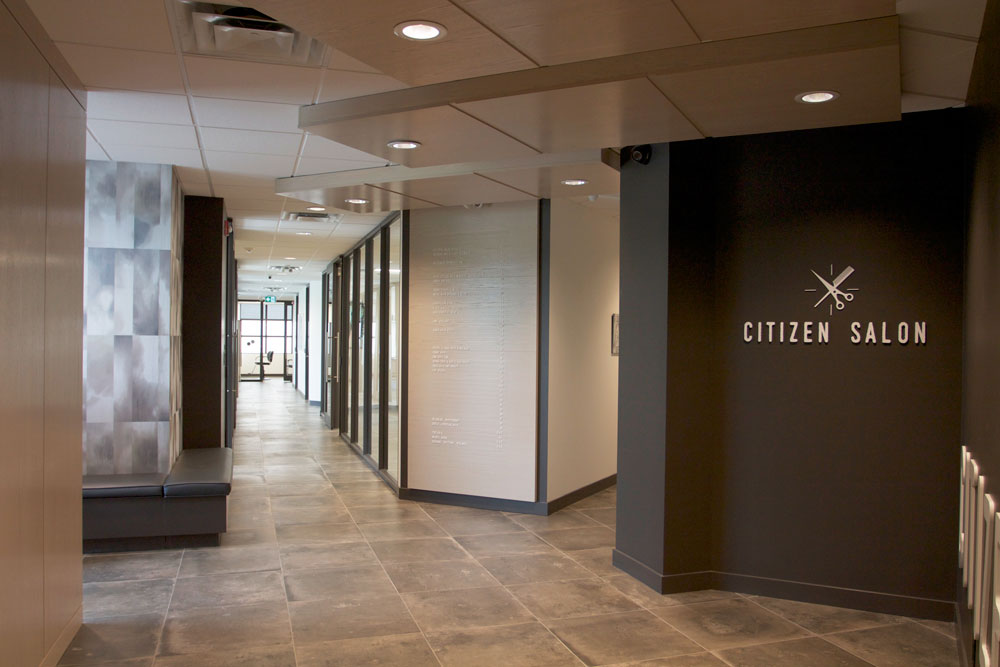 When you walk into Citizen Salon Studios, there's a directory on the wall to lead you to your stylist.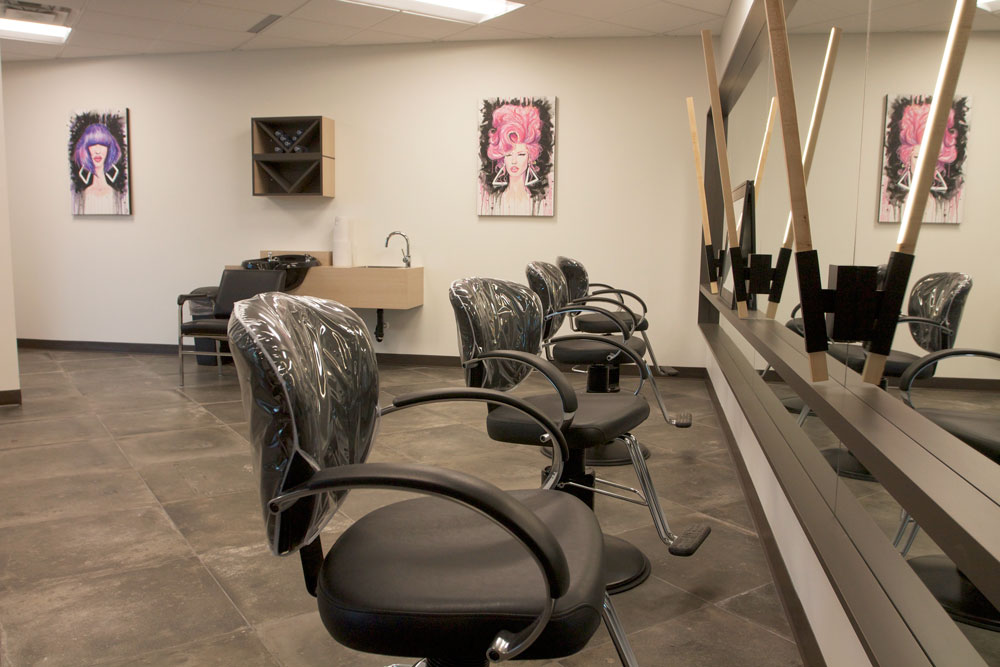 This salon area, called The Commons, is where stylists can teach classes or where larger groups like wedding parties and stagettes can come to get ready and styled together.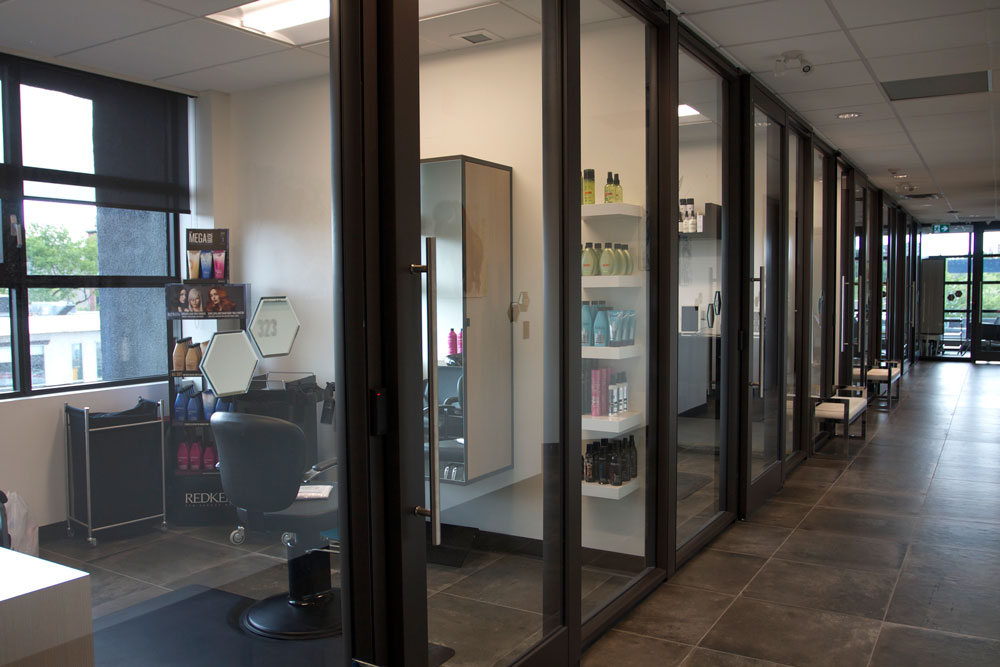 Citizen Salon Studio is divided into 43 studio spaces. The individual beauty businesses that fill these studios offer services ranging from hairstyling to waxing to massage.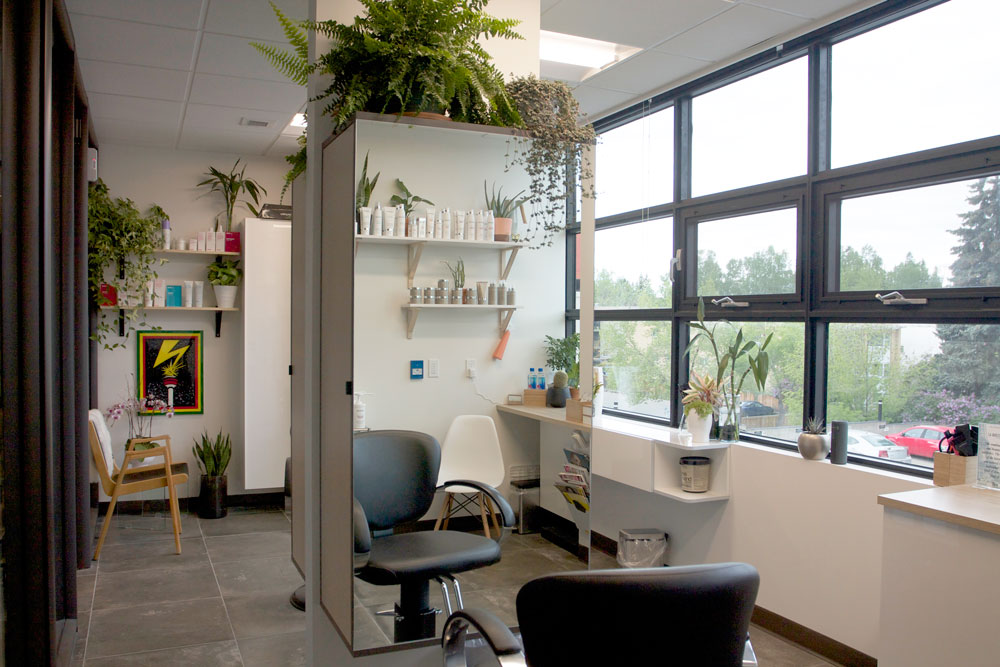 Inside the plant-filled studio space that hairstylists Rebecca Llewellyn and David Jonathan share.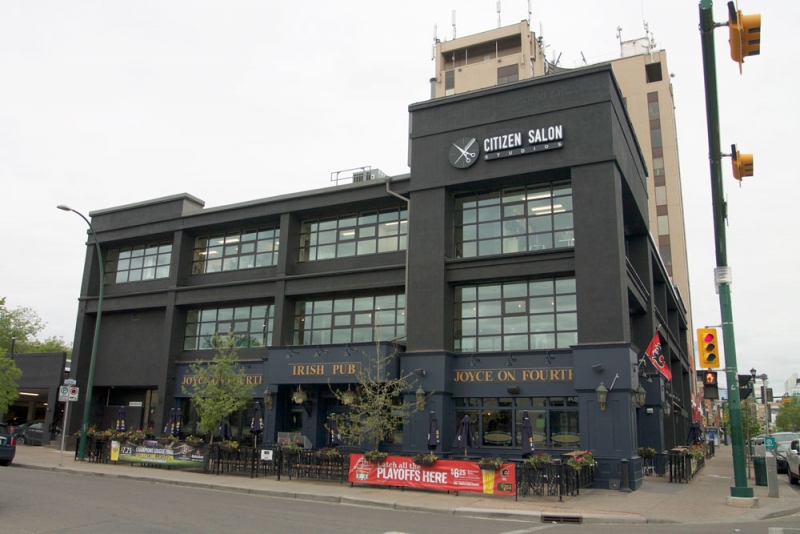 Citizen Salon Studio is located on the third floor of the Trolley Square building in Mission.