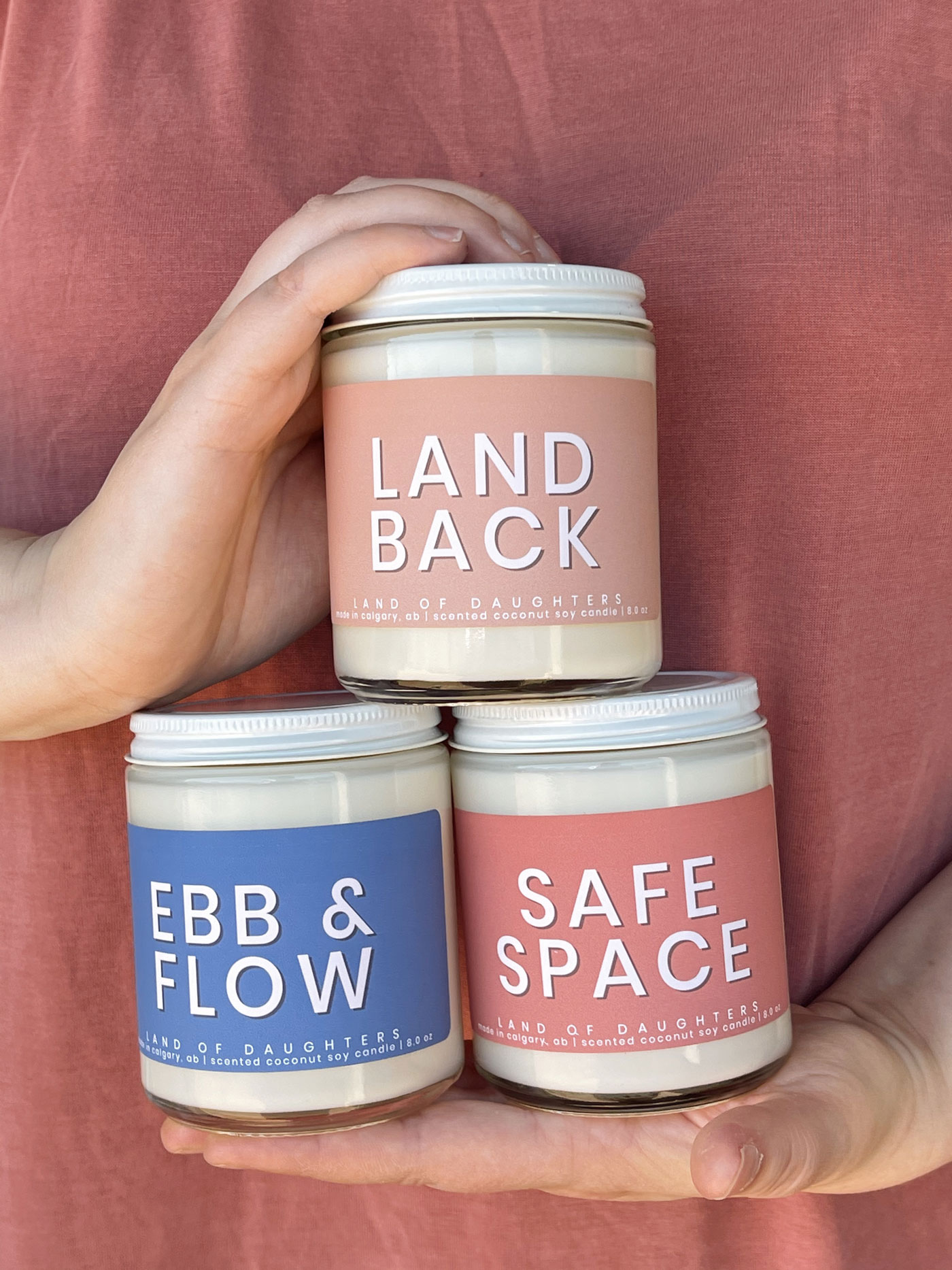 Land of Daughters is a Métis- and female-owned brand that makes candles, as well as products like aroma sprays and solid perfumes, in Calgary. Recently, the brand released a new candle line that supports Indigenous charities.
Each candle in the new collection focuses on a specific Indigenous issue in hopes of spreading awareness. Half the proceeds from each candle will be donated to an Indigenous charity associated with that issue.
Land of Daughters founder Paige Olson wasn't originally going to release the candle line right now, but when the news came out about the remains of 215 children found at the former Kamloops Indian Residential School, she decided it was time to share her story on Instagram.
"I am Métis and obviously have always been, [but] I wasn't told until I was like nine because my dad didn't really know much about it. His father was in a residential school, and historically if Métis people could pass for white, they pretended to be white because that was easier for them. And so a lot of Métis people don't know their culture or their language or anything like that. I'm 29 now and in the last two years, I've worked really hard to connect more with my culture, especially because I have daughters," Olson says.
Olson's story resonated with many people, and she received many messages from people telling her they were in the same situation and related to her story. So, she decided to release the candle line early for pre-order.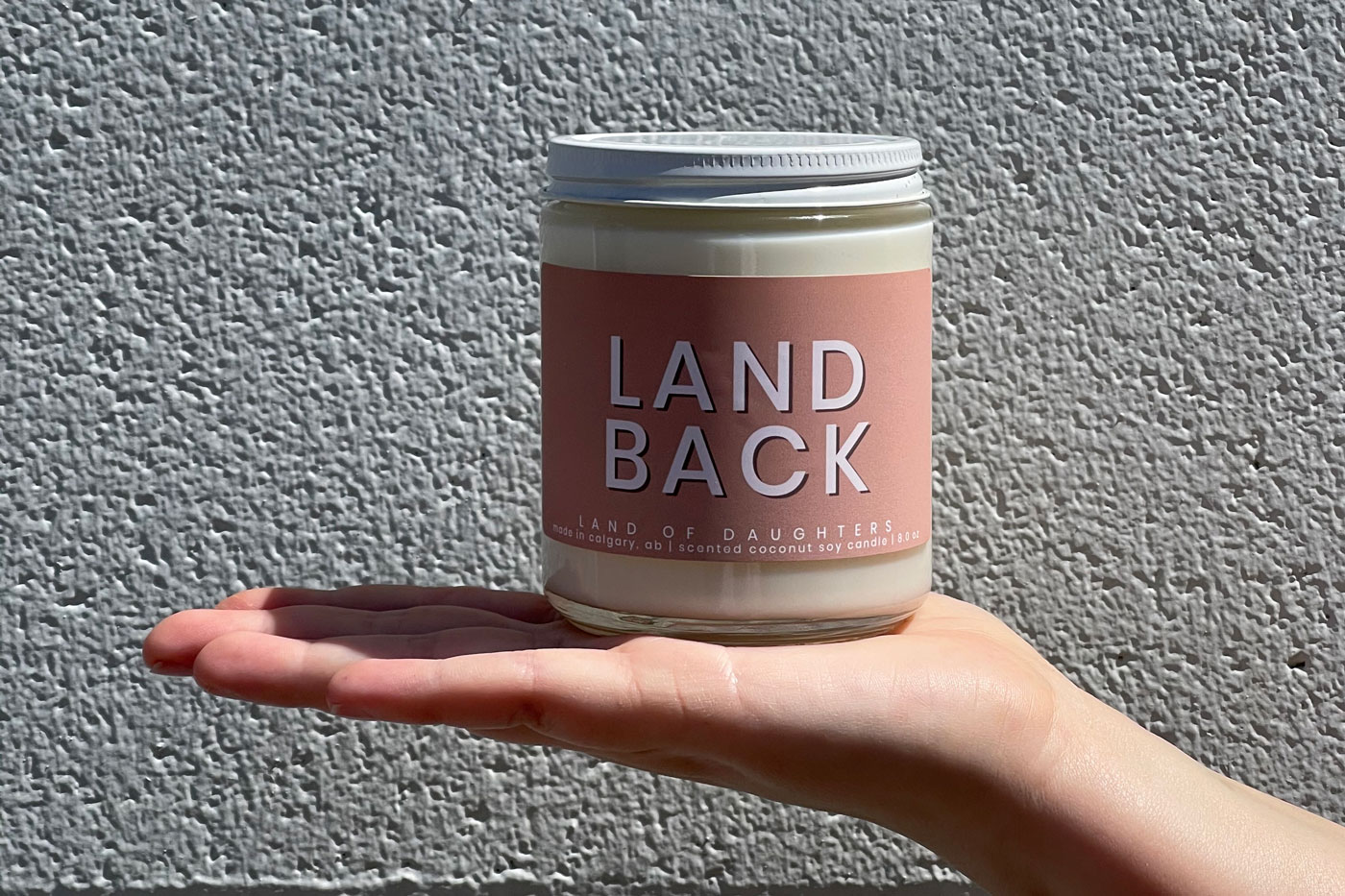 The Land Back candle focuses on the numerous challenges that Indigenous people face in Canada. Part of the proceeds from this candle will be donated to the Legacy of Hope Foundation, which supports residential schools survivors in their healing process and educates people on the residential school system and intergenerational trauma and impact on Indigenous peoples. It has a cedarwood, lemon verbena and charcoal scent.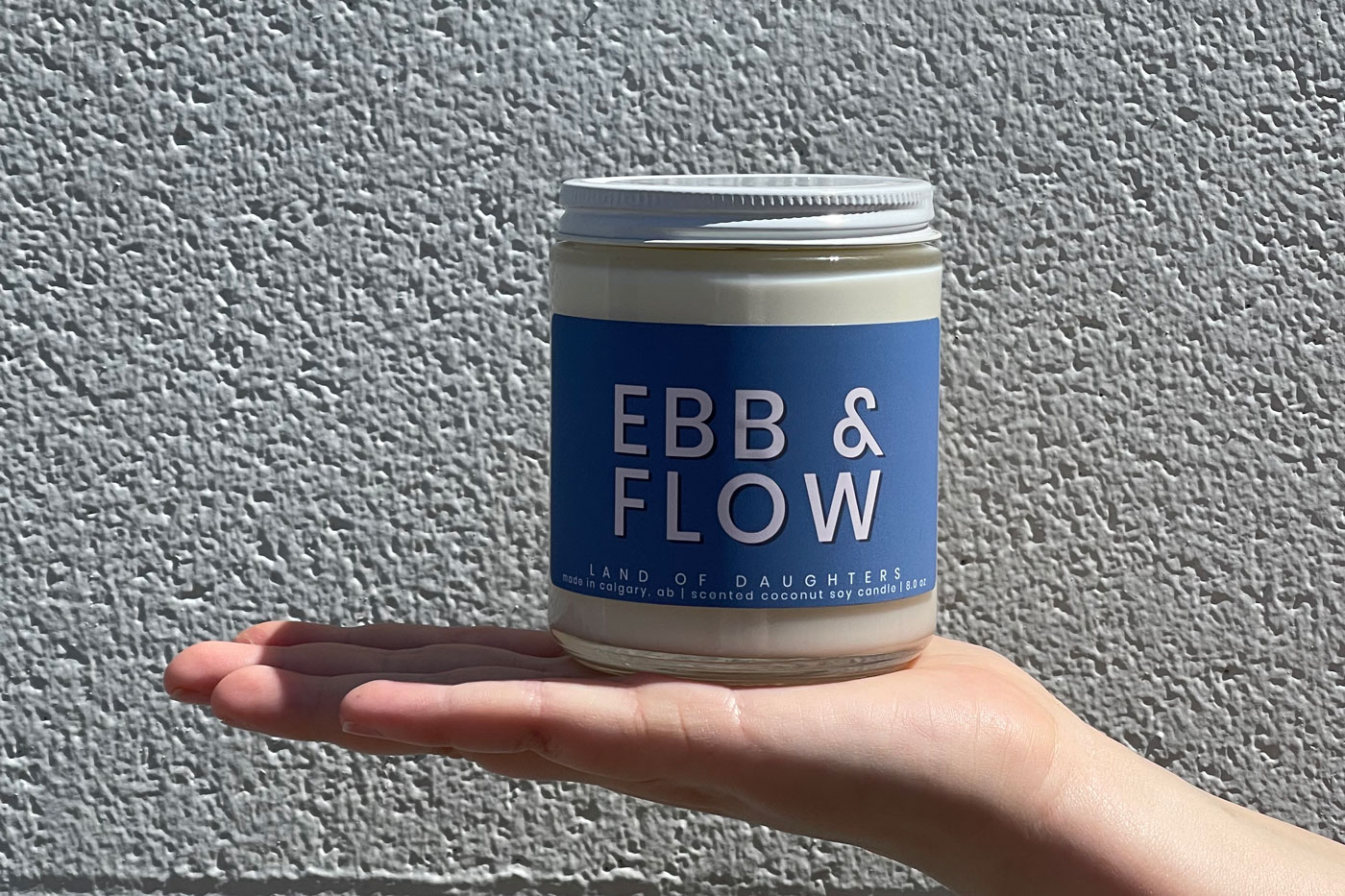 The Ebb & Flow candle focuses on the issue of getting clean drinking water to Indigenous communities and has a fresh water, ozone and driftwood scent. The candle supports Water First, which works with Indigenous communities on local water issues through education, training and collaboration.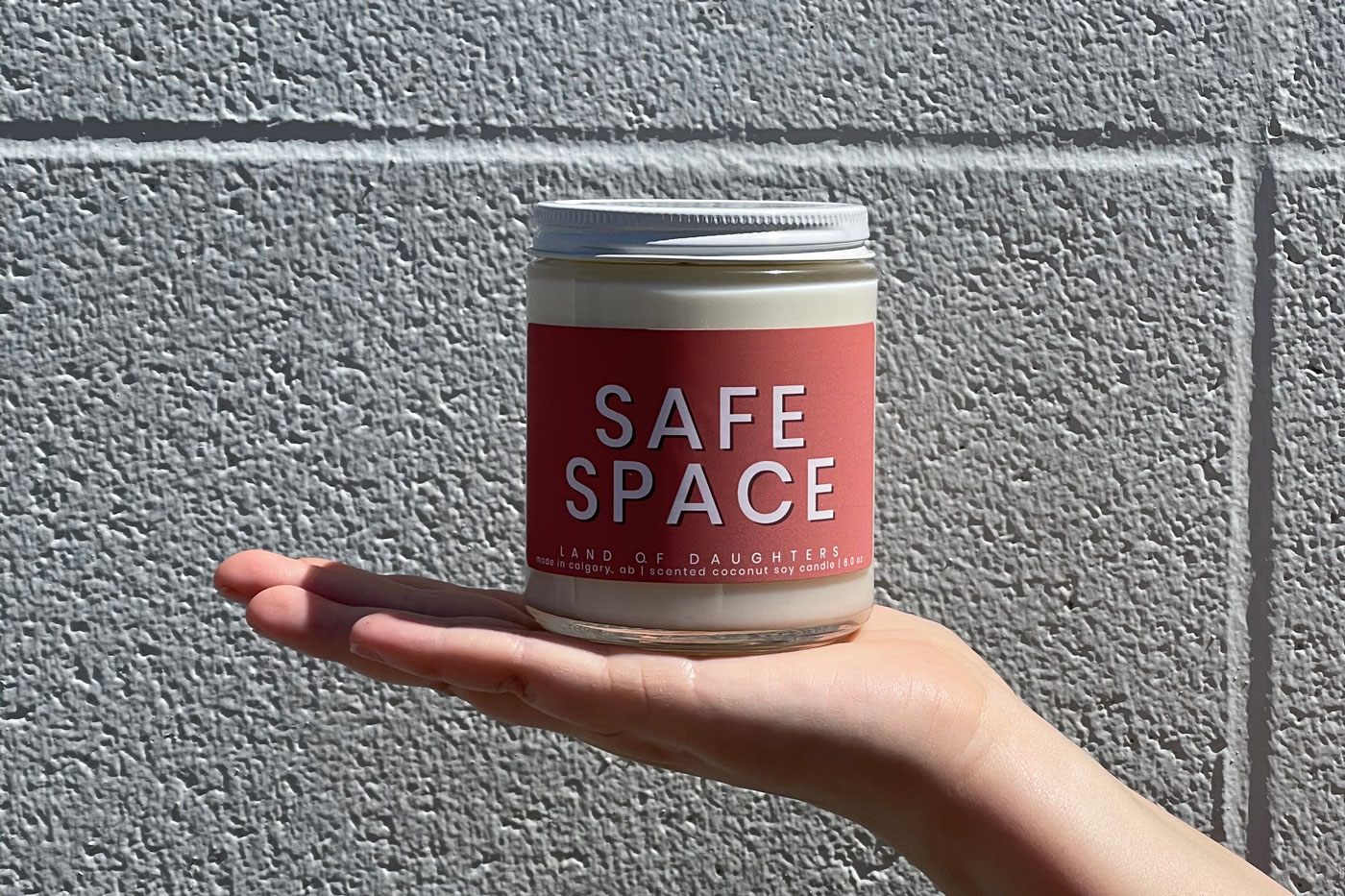 The Safe Space candle focuses on the missing and murdered Indigenous women in Canada, calling for justice. This candle supports the Native Women's Association of Canada, which has supported the well-being and voice of Indigenous women, girls and gender diverse people for more than 40 years. It has a birch, vanilla bean and black pepper scent.
Land of Daughters' Indigenous charity candles are currently available for preorder at landofdaughters.com