Photographs by Alana Willerton
While living in London in the early 2000s, Carey Jones found himself surrounded by exciting design shops and museums. Inspired by what he saw, he eventually returned to Calgary to complete the University of Calgary's industrial design program. The idea of creating his own products and opening a store has been a recurring desire ever since.
Guildhall, which opened in Inglewood in late March, marks the realization of that dream. The 1,500-square-foot shop features a range of furniture, home decor and accessories from around the world and in a range of price points. From sofas and tables to bed linens and an impressive wall of household brushes, there's something for every room of the home here. Jones hopes to eventually integrate some of his own designs into the shop as well.
When it comes to style, most of the pieces offer up an accessible approach to modern or industrial design and blends those practices with handcrafted elements. Guildhall's name is an homage to the European guild system where local craftsmen and artisans created beautiful products that many still revere today.
One of Jones' mandates for the shop is to showcase newer and smaller design brands alongside more well-known ones. Shoppers will find established brands like Normann Copenhagen, Skultuna and Umbra Shift alongside smaller brands like Hem and Good Thing. What many of the brands share is a story behind their products, whether it be a family business that goes back several generations or the sustainable or eco-friendly measures taken when making a final product.
"I love products like that, products that have a story," says Jones. "Things you can feel really good about buying, they're really great products and you're going to love them and use them in your house for a long time."
1222 9 Ave. S.E., 403-454-4399, guildhallhome.com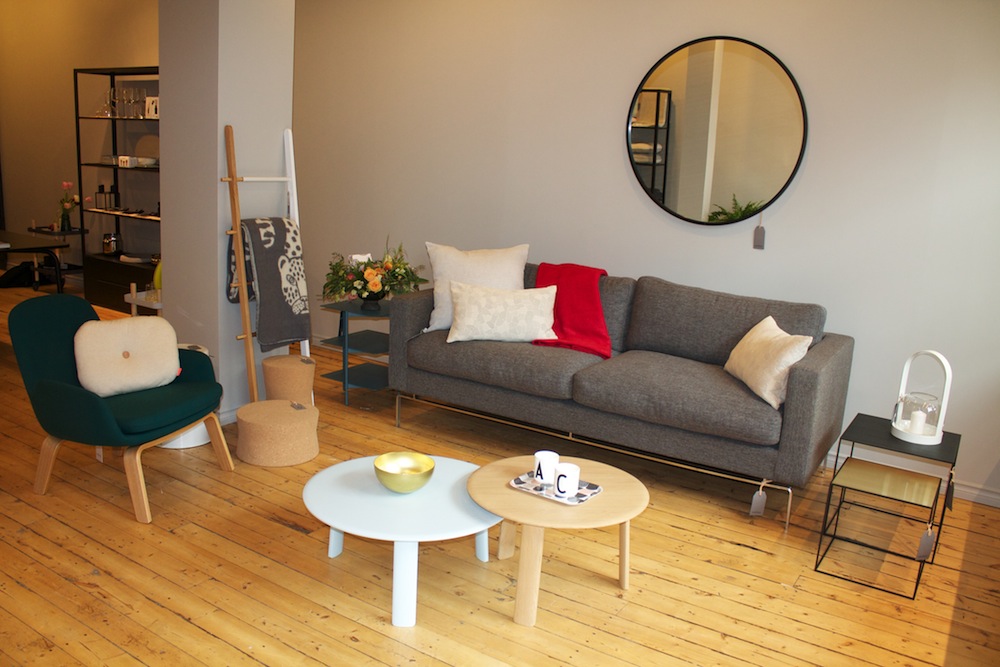 The front of the store mainly features furniture and accessories for living room areas, including this sofa from ION Design from Toronto.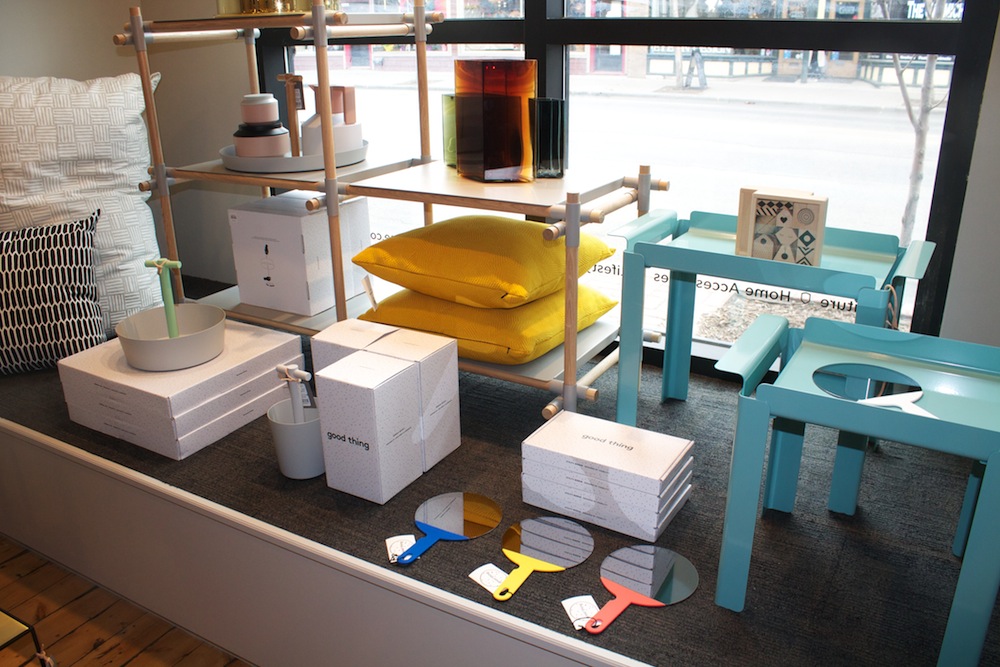 Some products from Brooklyn-based Good Thing currently grace Guildhall's front window. Blending industrial design with a playful vibe, the mirrors are made from polished pieces of aluminum dipped in an industrial rubber grip coating, while the buckets are spun steel with solid beach wood handles.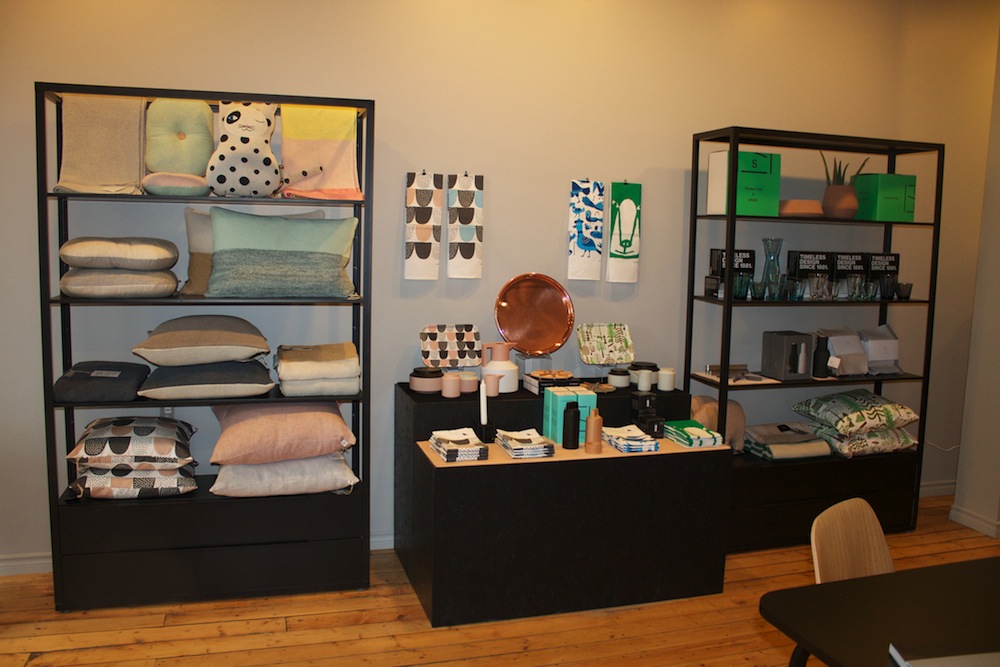 There's a great selection of linens, cushions and pillows in the shop. Some of the pillows on the left shelf are from By Mlle, a brand from the Netherlands that works with all natural fabrics. Some of the pillows pictured here are made with recycled denim yarn.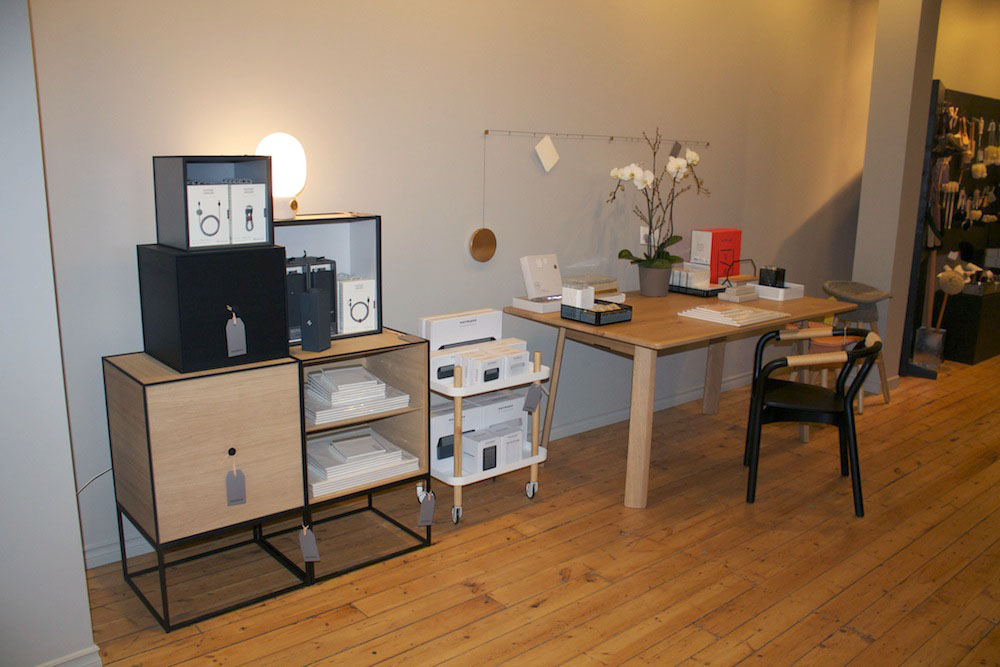 Find products from By Lassen, Umbra Shift and Menu, who made the picture hanging line on the wall.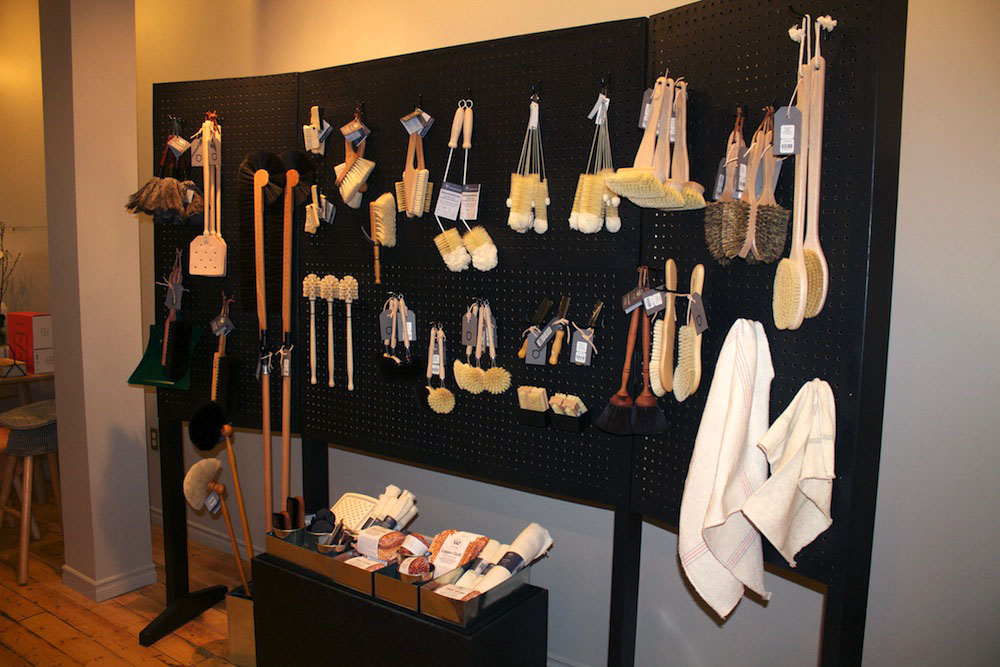 There's a brush for practically every household job imaginable hanging on this board. The brushes are handmade using natural materials and domestic woods by Brstenhaus Redecker, a company owned by the same family for several generations.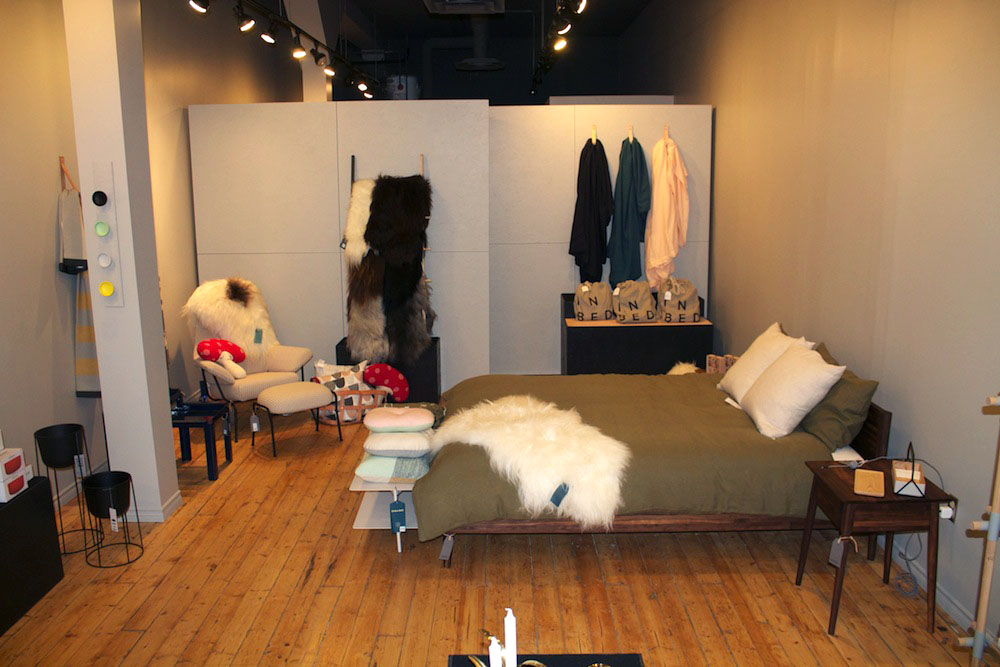 The back of the store focuses more on the bedroom, with sheets from Australian linen company IN BED and organic Icelandic sheepskins in a range of colours.