What do you get when two cousins – one with a knack for florals and one with a vision for a family-friendly cafe – go into business together? Besties Floral Cafe: a shop by Jaline Qureshi and Ana Ecal that offers dried and fresh floral bouquets, handmade goods and plant-based beverages.
Besties – located on Centre Street North, between Tokyo Street Market and Sought x Found Coffee Roasters – opened in March. The idea for the flower-centric cafe came to Qureshi and Ecal as they were chatting at a pub a couple of years ago. With four children, all of whom were under seven at the time, Qureshi wished that her neighbourhood had a family-friendly coffee shop; as a wedding planner, Ecal's passion lay in floral arrangements. "We were like, 'Oh, let's be funny and put our business ideas together,'" recalls Qureshi. "Joking turned into us meeting the next day, and it snowballed from there."
Of course, neither of them could have predicted the onset of the COVID-19 pandemic, which pulled the plug on weddings, in-store shopping and group gatherings right as they were planning. But the timing ended up being a silver lining for the Besties duo.
Qureshi and Ecal were able to get a clearer picture of what they wanted their business to be: not a coffee shop, as originally planned, but a store offering dried and fresh flowers, products like candles and soaps from local and national vendors, and plant-based Blume lattes (such as matcha coconut and beetroot) brewed on-site. Now, all they needed was a perfect space, and, after a year-long wait, a well-lit, centrally located storefront became available on Centre Street. While not located in Qureshi's own neighbourhood as she envisioned, it was too good an opportunity to pass up.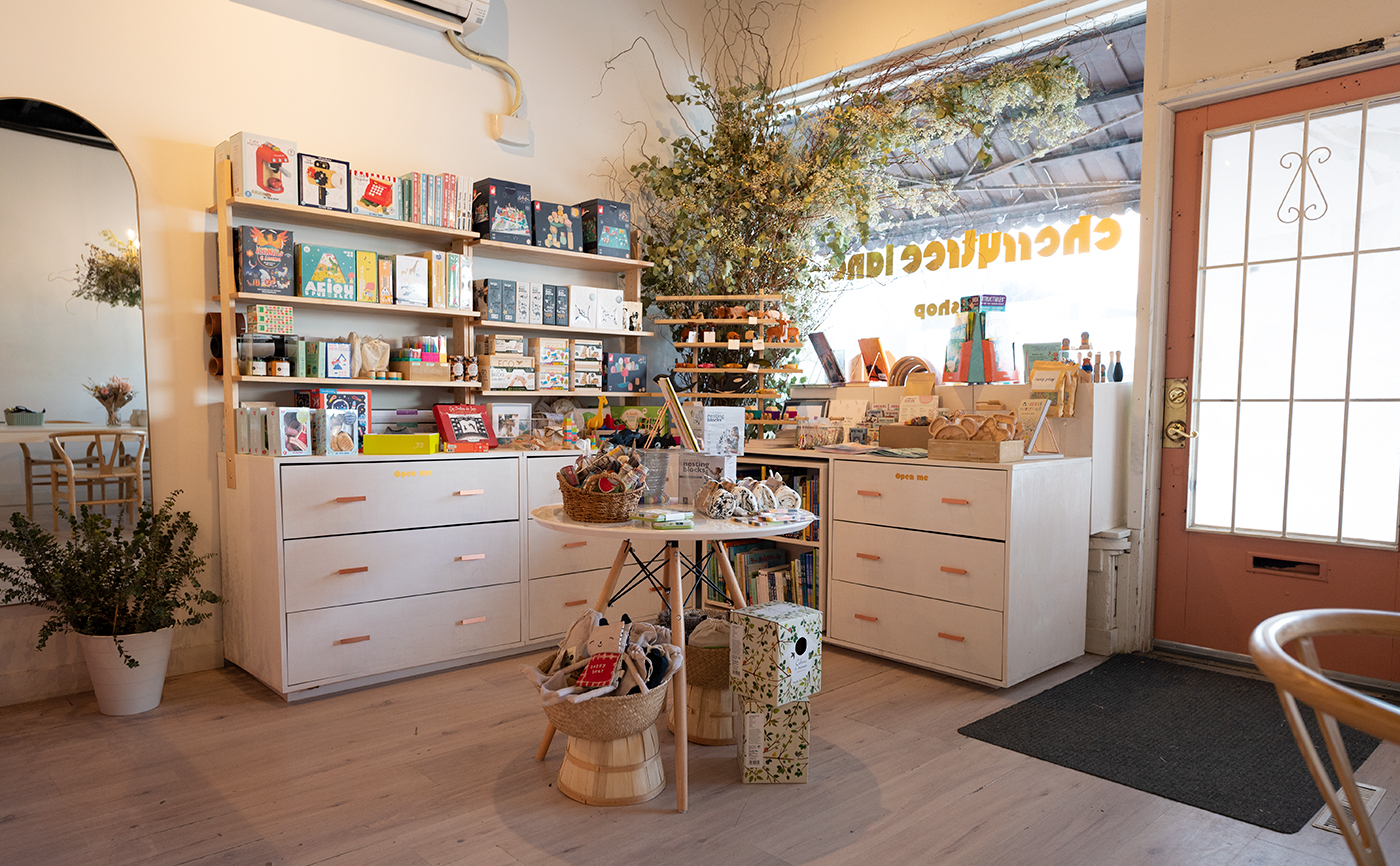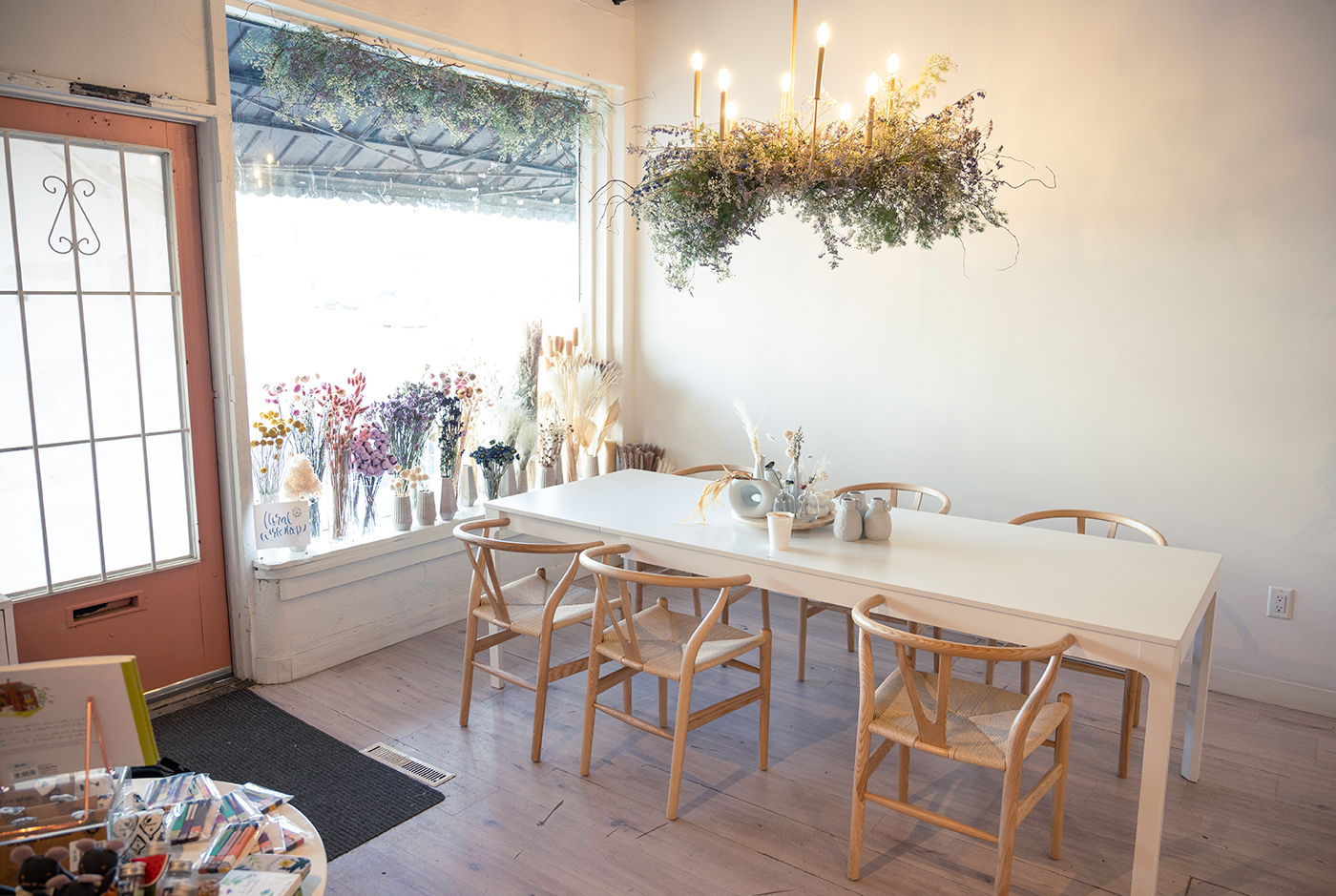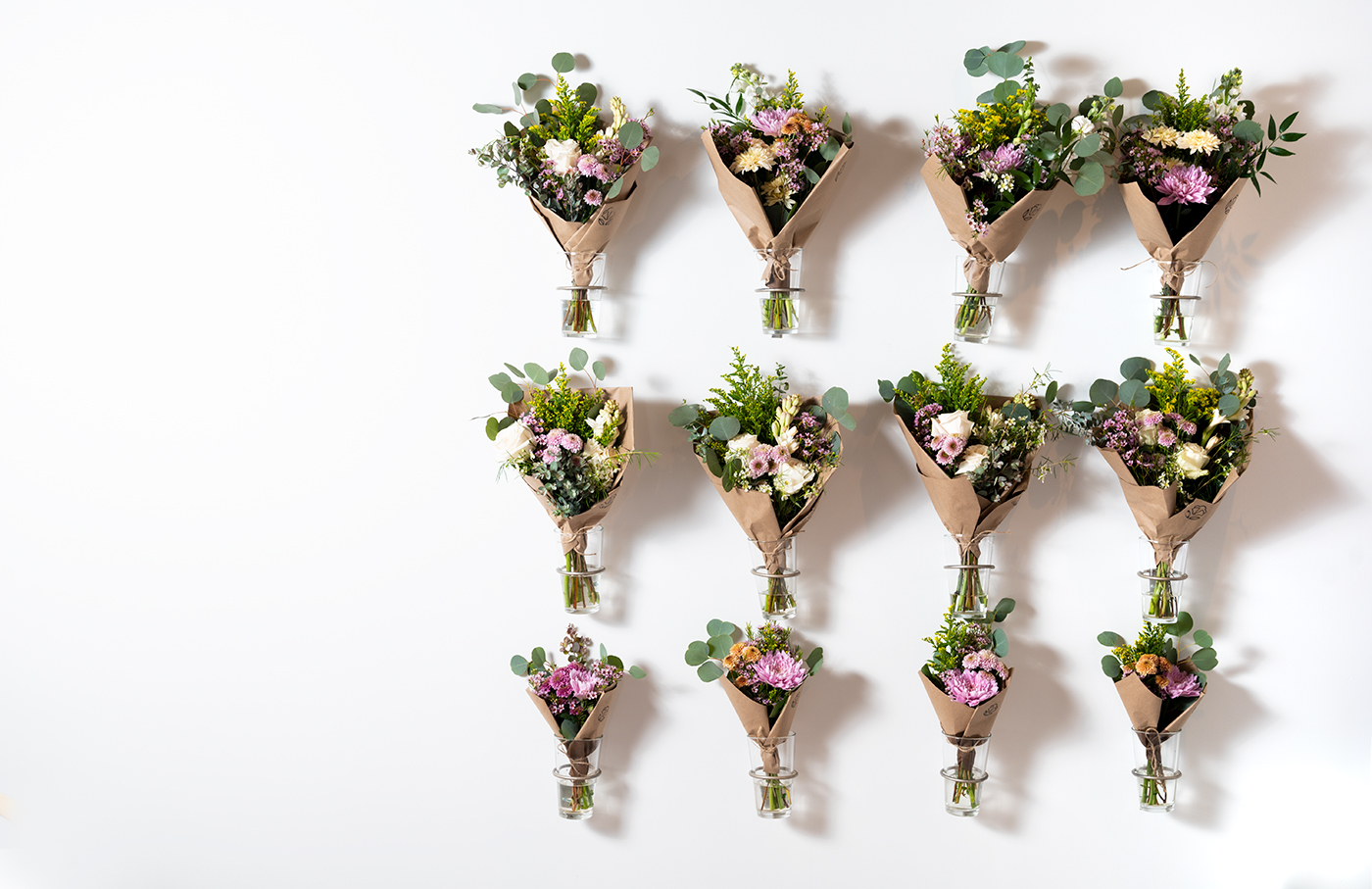 The right half of the store is occupied by Calgary-based Cherry Tree Lane Toys, which provides an additional incentive for families to check out the space. The other half is Besties': There's a peach-coloured tea bar near the back, a flower wall filled with grab-and-go bouquets and a seating area that doubles as a space for the fresh and dried floral arrangement workshops Qureshi and Ecal host (including one designed for parents and kids).
The core clientele are floral fans, vegans and lovers of all things pretty, but Qureshi and Ecal have been pleasantly surprised by the wide appeal of their ready-made, hand-tied bouquets. "There are teenagers coming in; one was like 16 and he wanted to get flowers for his girlfriend with her name on them," says Ecal. "We haven't targeted men, but they're coming in saying, 'I'm going to get some flowers for my wife while she's making dinner.'"
While Qureshi and Ecal both enjoy the zen that comes with arranging floral bouquets in the shop's mellow atmosphere, their favourite part of the job is hearing stories from customers: "There was one woman who came in and said, 'I bought flowers for my mom and she recognized me – she has dementia, and she was so happy,'" says Ecal. "Those things are so nice to hear."
920 Centre St. N.E., 403-452-2995, besties-floral-cafe.square.site