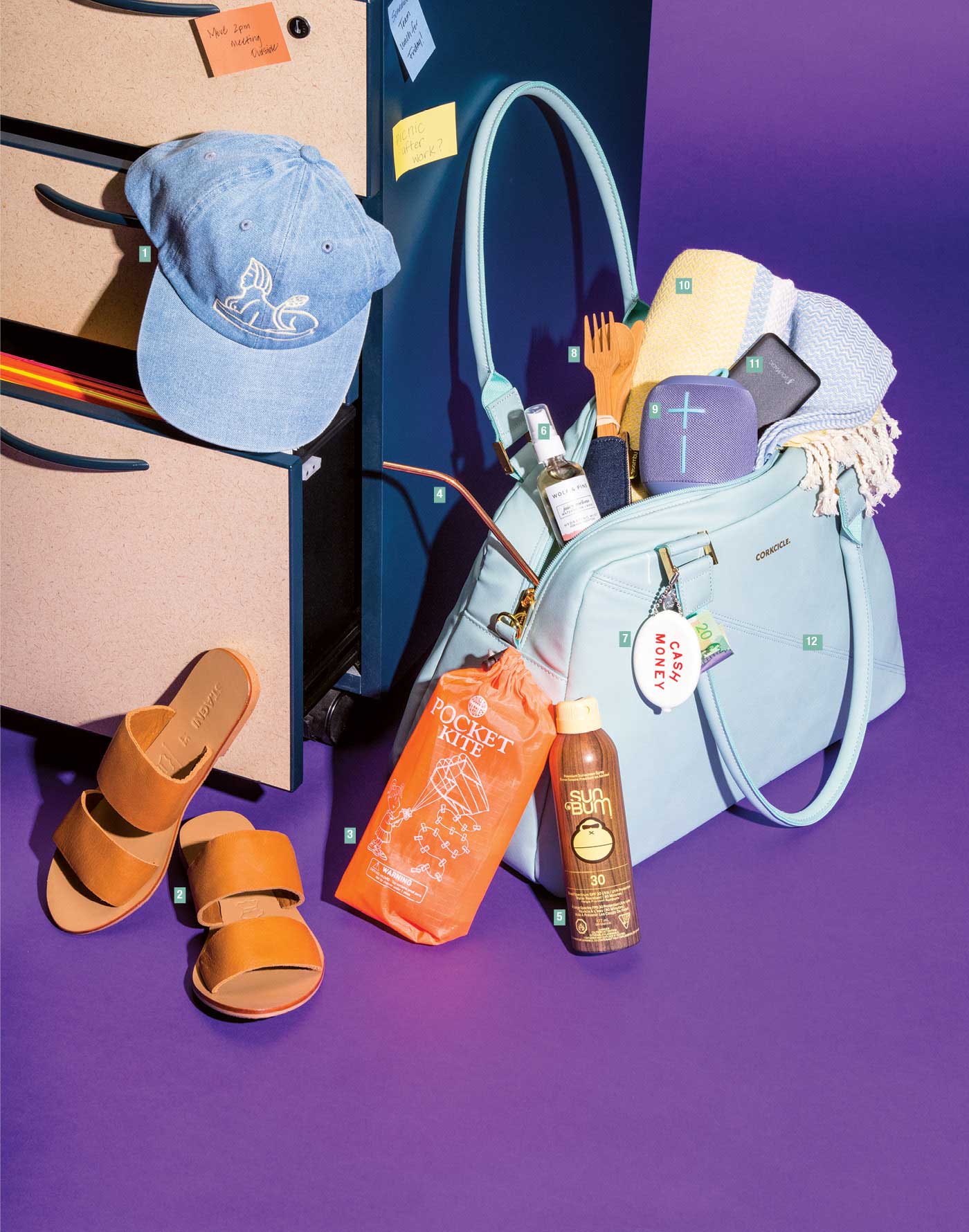 1. This Rowing Blazers cap features the logo for the Hasty Pudding Society at Harvard, a group whose past members include JFK, Teddy Roosevelt and Rashida Jones. $60 at Leo Boutique.
2. Swap out your office shoes for summery kicks like these St. Agni double-strap slides. $194 at Fieldstudy.
3. The super-small and lightweight Pocket Kite promises packable fun for everyone. $18 at Lee Valley.
4. Keep plastic straws out of the Bow and Elbow by carrying a reusable metal straw for your summer sips. $3 from Canary Refillery and Zero Waste Market.
5. Sun Bum vegan sunscreen is gluten-, cruelty- and paraben-free, not to mention reef-friendly. Plus, it smells great! $20 at MEC.
6. Spritz yourself with Wolf & Pine juicy melons hydrating mist to feel refreshed after a day in the office or the sun. $25 at The Livery Shop.
7. On a hot day when the ice cream truck only takes cash, you'll be happy to have your emergency change purse. $7 at Recess.
8. Eat on-the-go meals in eco-chic style with bamboo utensils. $18 at The Apothecary in Inglewood.
9. Connect two Ultimate Ears Wonderboom portable Bluetooth speakers to create surround sound at your picnic. $80 each at Best Buy.
10. Keep the music playing and the pix snapping with the IO Magic power bank, which provides two full cellphone charges. $30 to $50 at London Drugs.
11. A Turkish towel is a towel, yes, but it can also be a blanket, tablecloth or shawl. $35 at Guildhall.
12. The super-stylish Virginia Tote from Corkcicle is actually a cooler that holds up to 24 cans, or 16 cans plus two bottles of wine. $220 at Liz & Lottie.