Changes are afoot for Canada's cannabis industry and culture, with plans to legalize recreational marijuana by July 2018.
With that date fast approaching, many companies and entrepreneurs are starting to make plans. Calgary is already starting to see new additions to its own cannabis community with the arrival of Tokyo Smoke, a Toronto-based company that opened its first Western Canada location in Calgary's Victoria Park area in December 2017.
Tokyo Smoke wears two hats: On the one hand, it's a stylish coffee shop that serves coffee from Toronto's Pilot Coffee Roasters. There are sandwiches, salads and baked goods, craft soda from Annex Ale Project and kombucha. But it's also a retail store that sells a mix of apparel and cannabis lifestyle products such as pipes, bongs, rolling papers, lighters and odour eliminators, all in a minimalist, design-savvy style. The store does not sell cannabis itself.
Tokyo Smoke co-founder Alan Gertner previously worked at Google as the head of the Asia Pacific Online Travel team before launching Tokyo Smoke in 2015. Since then, he's grown the company to include five Toronto locations, with additional ones slated to open in Hamilton, Vancouver, Montreal, Regina and Seattle.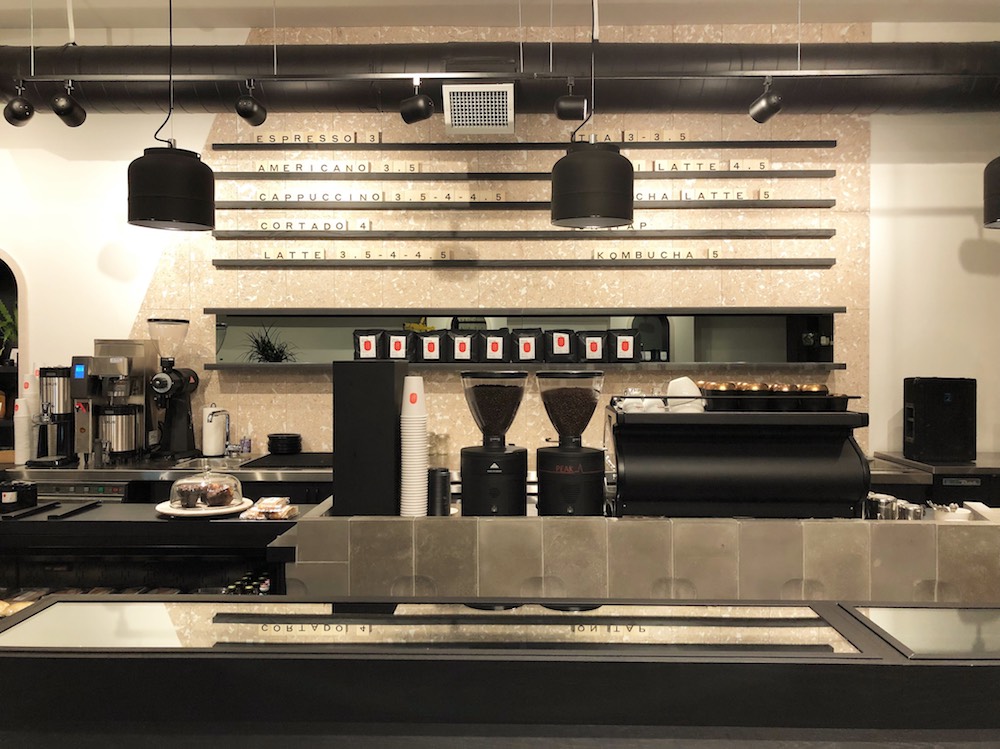 Aside from its coffee shop/retail store hybrid concept, what sets Tokyo Smoke apart from other cannabis product shops in the city is its attention to design. Coffee-seeking Calgarians could easily pop in and not even realize the store sold cannabis lifestyle products thanks to the store's sleek, modern aesthetic and tasteful, subtle product packaging. The 2017 Canadian Cannabis Awards recently even named Tokyo Smoke "Brand of the Year."
"We thought there was this opportunity to use design to create an environment that could be approachable and also aspirational for consumers," Gertner says.
Gertner says the plan is to eventually sell cannabis in the Tokyo Smoke shops once it becomes legal to do so in Canada. But for now, guests can simply pop in for a cup of coffee or to check out its products.
"We've always focused on this idea of iconic normalization and any opportunity to bring a delightful experience to customers. So if I can fully complete that circle in the store, that would be my dream," Gertner says. "We've worked really hard to build a store that we think presents a thoughtful example to both local government and provincial government as to how cannabis could roll out given that it's still taboo for some people. And having a store built today that you could walk into and feel good about, we think that's an important part."
1205 1 St. S.W., tokyosmoke.com