This new Calgary brewery is all about dogs — the inside of the brewery is full of references to the owner's four late dogs (hence the brewery name), with a house-brewed beer dedicated to each of them. Four Dogs is naturally very welcoming towards bringing your pooch in, with dog beds and water bowls both inside and out on the streetside patio, making it the perfect place to stop for a quick drink with your best friend on the long weekend.
Read More: Inside Four Dogs Brewing Company, a New Dog-Friendly Brewery and Taproom in Victoria Park
1205 1 St. S.W., fourdogs.com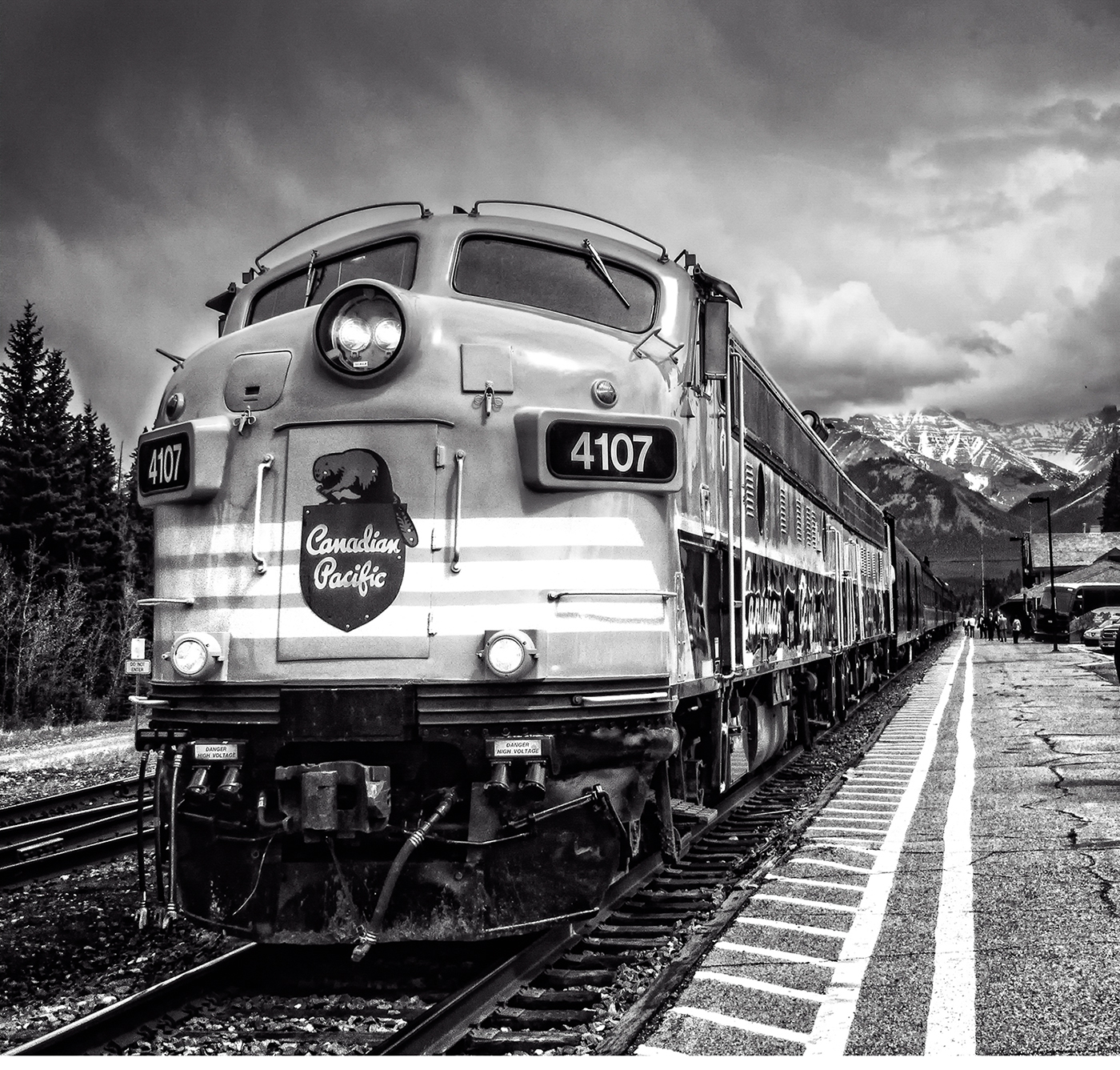 When: July 28 to August 7
You can learn how Calgary became the city it is today during the 33rd annual Historic Calgary Week. This year's theme is "Making Tracks" and is focused on the city's railroad and transportation history. Journey through Calgary's past starting 140 years ago when the Canadian Pacific Railway first set tracks in the area, with 82 separate events like walking tours around Calgary's historic areas, talks from Calgary historians, Indigenous storytelling at the confluence of the Bow and Elbow Rivers and more.
Multiple locations, chinookhistory.ca
When: August 3 to 6
Head to the 19th annual Calgary International Blues Festival to catch the last few days of this music celebration. Check out the mainstage at Shaw Millenium Park for some incredible headlining blues acts, or go to the Kerby Centre at 10 p.m. nightly for Twilight Blues. All performances are included in the festival pass, which start at $40 for August 3 and 4, $65 for August 5 and 6, or $135 for the full four-day pass.
Multiple locations, calgarybluesfest.com
Planning to keep things chill this weekend and do some relaxing in the summer sun? Consider using Avenue's new patio finder to help find your perfect patio. The patio finder lets you sort by location, patio type, whether it's dog-friendly, covered and more.
Read More: Avenue's Calgary Patio Finder
When: August 3 to 7
One of Calgary's biggest food festivals is back and better than ever. Taste of Calgary brings together the global flavours of the city in one place, allowing you to try a huge variety of dishes from Calgary's best restaurants, food trucks and beverage makers. Start the day with an arepa, dumplings and then wash it all down with a slice of pizza. This year, sample tickets ($1 each) are available digitally through the Taste Pass. Dishes range between two to seven tickets.
4th Avenue and 9th Street S.W., tasteofcalgary.com
When: August 4 to 12
The Calgary Fringe Festival is back for one week with a unique and unforgettable mix of online and in-person theatre performances. From semi-improvised plays, to musical theatre, to magic comedy shows, the festival brings independent theatre to Calgary in a way that no other festival does, with shows all week long at various locations around Calgary.
Multiple locations, calgaryfringe.ca
Specializing in handmade pasta and other traditional Italian fare, this charming eatery in Mission takes the Italian foodie mindset — fresh ingredients and simple recipes made with love — and puts it into a small menu of pasta, risotto and mains like Nonna's meatball pomodoro, mushroom risotto and vitello mushroom marsala. Enjoy with a glass of wine while people watching along Mission's 4th Street S.W.
2015 4 St. S.W., 587-356-1408, mylittleitalia.com
View this post on Instagram
When: Until August 6
Theatre Calgary's Shakespeare on the Go initiative is back with an adaptation of the weather-befitting classic, A Midsummer Night's Dream, at various locations throughout Calgary. The Heritage Day long weekend marks the end of this year's performances, with the final show at the Highland Park Community Association on August 6 at 2 p.m. Grab a picnic blanket, some snacks and settle in to enjoy one of the last performances taking place over the next few days.
Multiple locations, theatrecalgary.com
When: August 5 to 26
Since launching in 2017, Calgary's BUMP Festival has created more than 100 giant murals around the city. This year, 16 new graffiti-inspired murals will be made and you can watch them being painted from scratch right in front of your eyes. There are also a few events like art walks, talks with the artists and more.
Read More: Calgary's Giant Mural Festival Returns with 16 New Massive Artworks
Multiple locations, yycbump.ca
Inside Big Rock Brewery, something exciting is brewing: a new barbecue joint, serving up true Texas-style barbecue. Traylor Parker's is a perfect complement to the beers at Big Rock, with meats like brisket, turkey and pulled pork smoked in oak over huge barrels in true Texan fashion and served alongside all the traditional sides like coleslaw beans, and mac and cheese. Get here early because when they sell out of the day's supply, they close (also in true Texan fashion).
Inside Big Rock Brewery, 5555 76 Ave. S.E., @traylorparker