The Bow offers a welcome respite from busy urban life – and world-class trout fishing.
In most metropolitan centres with populations exceeding 1 million, it's uncommon to even want to set foot in the local waterways, let alone pull anything out of them, let alone eat what you pull out.
Calgary is the exception. The Bow River – even the section that runs through the downtown core – has long been considered a world-class spot for trout fishing, earning it the nickname "Blue Ribbon Bow."
According to Alberta Health, the brown and rainbow trout caught within the city limits are, indeed, safe to consume, though most of the anglers on the banks of the Bow fish for sport, not for dinner.
As a sport-fishing destination, Calgary ranks among the best, says Greg Thomas, Montana-based editor of Fly Rod & Reel magazine and a contributor to the New York Times, Forbes and Outside. "The Bow is considered a world-class trout fishery, providing larger trout than you typically see," he says.
Lesley Peterson, a biologist with Trout Unlimited Canada and a member of the Calgary Women's Fly Fishers Club, says this is due to the Bow's combination of cold mountain water bolstered by extra nutrients from the urban wastewater treatment plants.
Peterson notes the 2013 flood and its aftermath significantly changed the architecture of the river, both naturally and in areas that have undergone erosion control and other man-made flood-mitigation measures. Although some former fishing holes are now gone, the overall effect on fish habitat is not necessarily negative as new habitats are also created by floodwaters, she says. The changes are all part of the natural process of the river's own maintenance.
That unpredictability is part of the inherent appeal of fly-fishing. "Rivers are naturally dynamic, so to be a good angler you have to work with the river. You can't expect things to stay the same," Peterson says. "With the changes in the river, it's a good opportunity to discover new places to fish along the Bow. Fishing holes where people used to fish have changed, habitat has shifted around, so people have to discover a new river."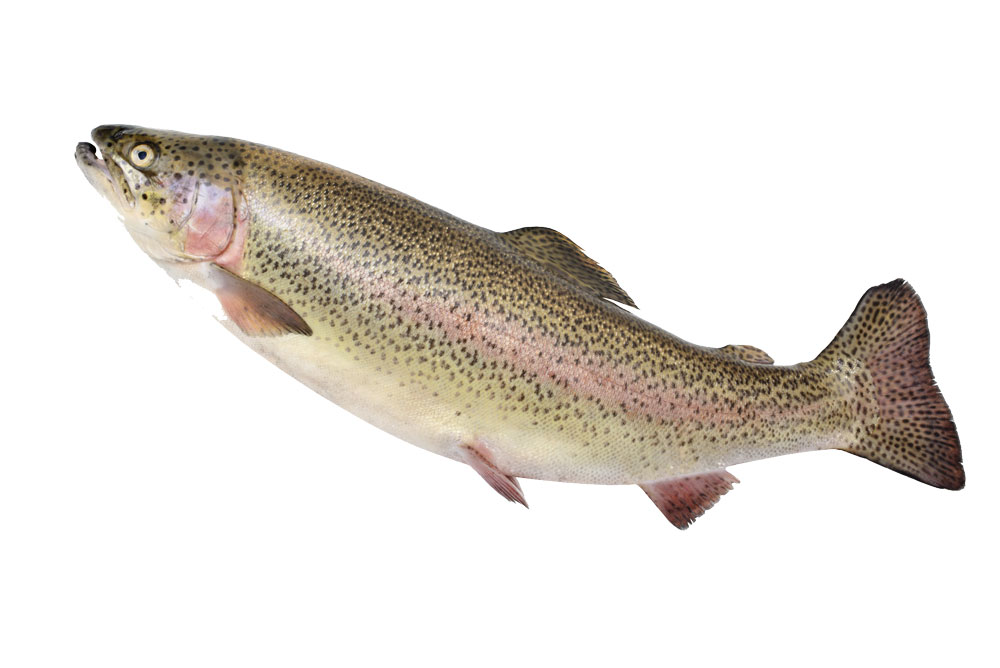 More Information on Trout
There are 2,500 trout per mile in the downtown stretch of the Bow
The average size of a Calgary trout is 19 inches
In Peterson's case, the 2013 flood affected one of her club's preferred angling spots in Fish Creek Provincial Park. The appeal of that particular locale was the wilderness-like surroundings, which provided an escape from the urban environment. For others, however, it's the juxtaposition of wilderness and urban life that makes the Bow River experience all the more enticing. The image of hip-wader-clad fly fishers silhouetted against the downtown skyline is a Calgary classic, featured prominently in promotional materials such as Tourism Calgary's Right Here video.
Says Thomas, "It's very interesting to fish for wild trout in a place where you can look and see skyscrapers."