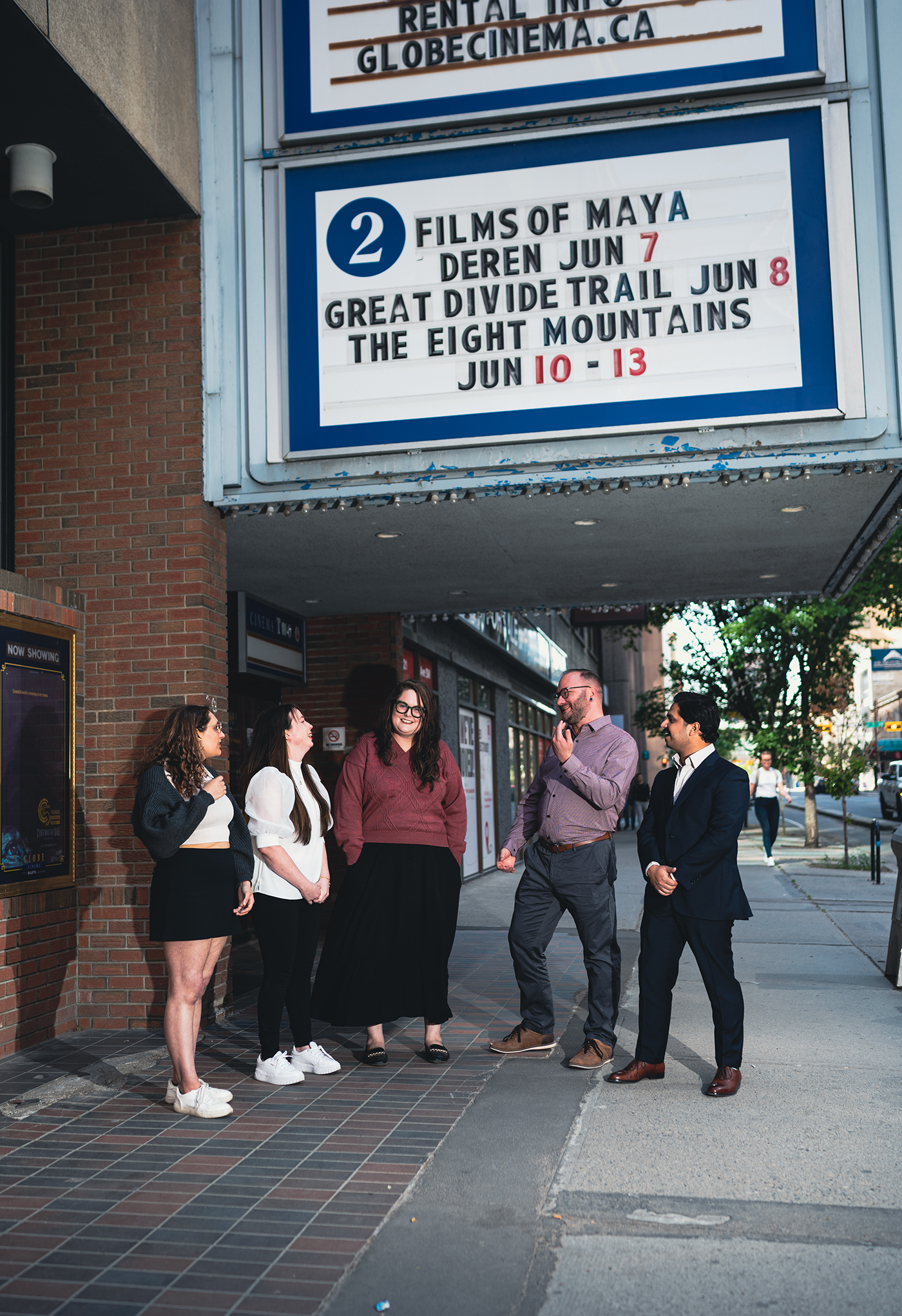 When the Calgary Queer Arts Society (CQAS) and the Calgary Society of Independent Filmmakers (CSIF) first started the Fairy Tales Queer Film Festival in 1999, it was intended to be a short, weekend-long festival. It's since grown into the longest-running festival of its kind in Alberta, with thousands of people flocking to the event every year for its unique selection of films featuring queer artists and created by queer filmmakers.
"It started just as a way to show queer films, and there was a lot of excitement from the queer community, but there was also a lot of backlash from people that didn't support it," says Marissa Cupples, programming coordinator at CQAS. "Thankfully, the people in the community are really, really strong and always show up." Thanks in part to the amount of support and community surrounding the festival, it has been well received ever since.
Today, the Fairy Tales Queer Film Festival is still going strong as it prepares to celebrate its 25th edition. It's now a 10-day festival with more than 60 films and shorts showing from June 9 to 18. The lineup is full of both local and international films you won't be able to find anywhere else, and they'll all be screening at Globe Cinema.
"Collaborating with CSIF, as well as local independent filmmakers, and introducing those filmmakers to the international scene of queer filmmaking is something that we've been passionate about for a long time," says Cupples, who mentions the aim of the festival is not only to increase this kind of networking between creatives, but also to increase queer representation as a whole.
This year's festival includes a few special events for the 25th anniversary, including a queer movie trivia night at Eighty-Eight Brewing Co. ahead of the festival on June 8 and a special 35mm film presentation of Hedwig and the Angry Inch on June 9.
Fairy Tales Queer Film Festival runs from June 9 to 18, 2023 at Globe Cinema. Tickets are sold as single tickets ($15), a three-day pass ($35) or a full festival pass ($110).