Embark on a short scenic road trip through art and nature
Thrice a year, a group of seven Southern Alberta art galleries and studios host road trippers from Calgary and beyond at The Most Beautiful Art Tour in Alberta. During the entirety of Alberta Culture Days, use their provided route map and events schedule to soak up the beauty of the autumnal foothills and visit private studios normally closed to the public. Note: Eversfield Ceramics will not be participating in this edition of the tour.
Find addresses and a route map of the tour at themostbeautifularttourinalberta.com
Learn to make art at cSpace King Edward
The cSpace King Edward HQ is overflowing with arts-focused programs during the Alberta Culture Days weekend. Whether you want to learn more about creative writing, glassblowing or painting, you'll find something to enjoy from their dozens of offerings. Outside, the Farmers and Makers Market is held with a beer garden on site courtesy of Dandy Brewing Company. Our number one suggestion is to watch the all-day live mural painting by artist Doug Dridiger (creator of the CUPS mural in downtown Calgary).
cSpace King Edward, 1721 29 Ave. S.W., 403-476-2025, cspacekingedward.com
Take a closer look into the workings of public art
The Alberta College of Art + Design has been designated as this year's feature celebration site for Alberta Culture Days. It has a jam-packed weekend of happenings, including a retrospective at the Illingworth Kerr, a conference on ceramics and Indigenous-focused activities. Our top recommendation is "Monuments to Graffiti," a workshop all about public art on Saturday, September 29. Participants will learn about public art's forms, history and the artistic practices used to create it. Public art can be a contentious topic and this immersive workshop ought to inspire further informed conversations on the matter. Attendees are asked to pre-register on Eventbrite.
Illingworth Kerr Gallery (ACAD), 1407 14 Ave. N.W., acad.ca
Take in art while increasing your mental health mindfulness
On Friday, September 28, The Mathison Centre for Mental Health Research & Education joins forces with the The Pop-up Gallery Society for a one day art exhibition cum wellness workshop. Artists Dick Averns and Brad Necyk display works that offer first-hand accounts of mental health, including collages, drawings and photo-voice pieces. Staff from the Mathison Centre are also on hand in the hope that this event is an opportunity to foster understanding and empathy in the community.
MacEwan Student Centre Indoor Courtyard (University of Calgary), 2500 University Dr. N.W., mathison.ucalgary.ca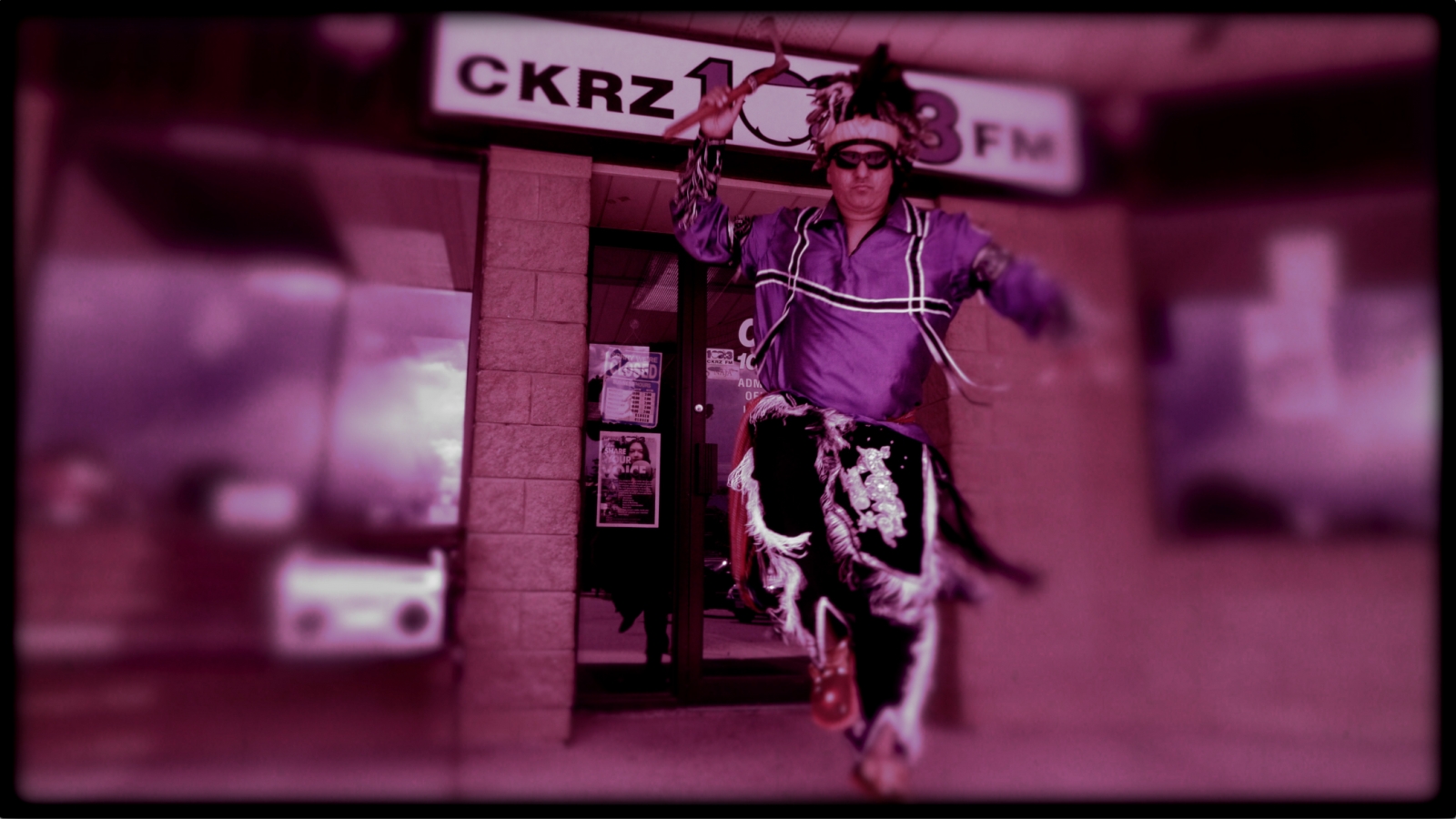 Watch films and performances from Indigenous artists
Emmedia presents AlterNATIVE: Balance, a screening of several short films that explore how Indigenous creatives find the sweet spot between tradition and modern practices. In addition to the films, performances of music and poetry will also take place on Friday, September 28.
The Plaza Theatre, 1133 Kensington Rd. N.W., emmedia.ca
Watch — or join — hip-hop dance battles in the Northeast
Antyx Community Arts presents a cypher for professional and amateur hip-hop dancers alike on Saturday, September 29. For the fourth installation of Culture Shock, an invitational competition will be held alongside a two-on-two b-boy battle where participants are randomly matched up with a partner. You can register to participate in advance online, or sign up before 3:15 p.m. day of show. Spectators are welcome and don't need to register or RSVP.
Genesis Centre, 7555 Falconridge Blvd. N.E., antyx.org
Check out readings by children's authors
Bring the kids to Inglewood on Saturday, September 29 to celebrate the joy of reading. Local artists and authors will gather to meet community members, read aloud and take questions from attendees. Featured authors include Laura Addington, Michelle Austen and Sarah Delaney-Mpulubusi.
8 Ave. S.E. in Inglewood (exact address provided upon registration), 403-777-8254, calgaryreads.com
Build an orchestra at the National Music Centre
Enjoy free admission to Studio Bell on Saturday, September 29. Browse exhibitions new and old such as Showcase: 2018 (spotlighting Canadian Country Music Hall of Fame inductees Terri Clark and Jackie Rae Greening) and Festival Alberta, which closes on September 30. There will also be interactive programming, including the Build an Orchestra scavenger hunt and performance by Calgary Civic Symphony.
Studio Bell, Home of the National Music Centre, 850 4 St. S.E., 403-543-5115, nmc.ca
Help make a print with a steamroller at Prairie Dog Brewing
One of two Alberta Culture Days events presented by Alberta Printmakers, this event at Prairie Dog Brewing features interactive demonstrations of wonderfully bizarre printmaking techniques. On Sunday September 30, meet local artists outside Prairie Dog to see them carved wooden blocks get inked and pressed with a steamroller. Don't worry about the beer — this event is fully family-friendly.
Prairie Dog Brewing, 105D 58 Ave. S.E., 403-407-2488, albertaprintmakers.com