Culture Days is an annual phenomenon where communities across the country come together to celebrate culture and its ability to connect us. This year, its official dates are Friday, September 27 through Sunday, September 29, 2019, though some events extend beyond these. All events are free and open to the public — here are just a few to get you started.
Thrice a year, a group of Southern Alberta art galleries and studios host road trippers from Calgary and beyond at The Most Beautiful Art Tour in Alberta. During the entirety of Alberta Culture Days, use their provided route map (and check out our story on how to use it best) and events schedule to soak up the beauty of the autumnal foothills and visit private studios normally closed to the public. 
Read more: How to Take the Most Beautiful Art Tour in Alberta
Find addresses and a route map of the tour at themostbeautifularttourinalberta.com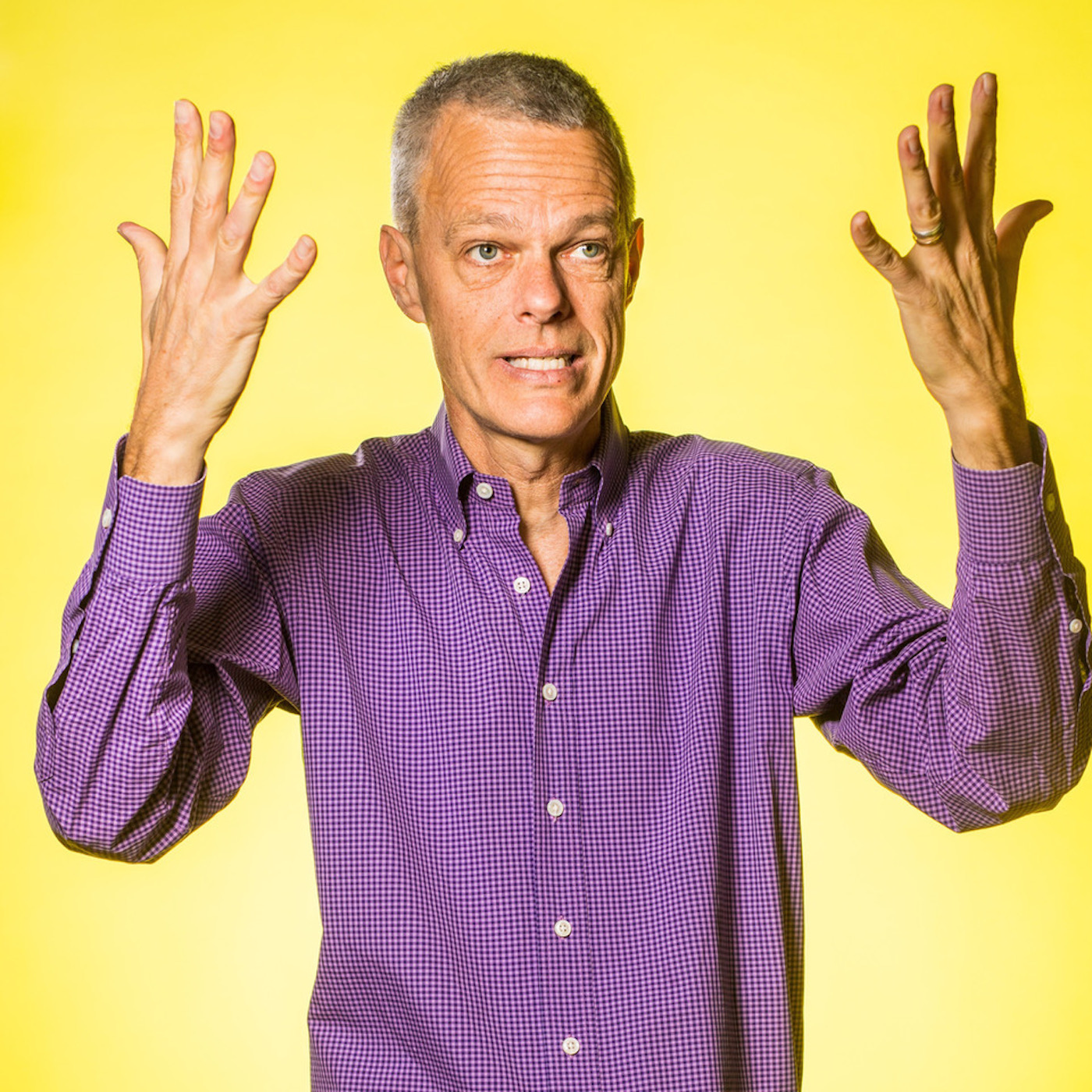 Join Contemporary Calgary for a jam-packed opening weekend of special programs for the new exhibition Dynamic Environment. From Thursday, Sept. 26 to Saturday, Sept. 28 there will be an opening reception, a series of talks, live artwork completion, guided tours, performances and more. The exhibition is the culmination of work by artists Steve Gurysh, Tim Knowles, Becky Shaw, Peter Von Tiesenhausen and Stokley Towles (pictured) for the WATERSHED+ Dynamic Environment Lab. A few events take place off-site, see contemporarycalgary.com for the full schedule. 
Contemporary Calgary, 701 11 St. S.W., 403-770-1350, contemporarycalgary.com
Calgary Jazz Orchestra (CJO) is hosting two interactive days of free fun as part of Alberta Culture Days. On Friday, September 27, there will be a rhythm section master class preceding a rhythmic concert of jazz standards. Then, on Saturday, the entire day is a mix of workshops and music, including a showcase of the CJO at its full might at 7 p.m.
St. Stephen's Anglican Church, 1121 14 Ave. S.W., 403-239-8545, calgaryjazzorchestra.com
This event is a celebration of the unveiling of Alberta's first "bookmark" installation to join Project Bookmark Canada's CanLit Trail. Each bookmark incorporates a piece of literature from a local author, and this one in particular will honour Rosemary Griebel's poem "Walking with Walt Whitman Through Calgary's Eastside on a Winter Day" from her book Yes. Griebel will be in attendance alongside Project Bookmark Canada executive director Laurie Murphy, Glasswaters Foundation executive director Kathy Smail, writer Shaun Hunter (Calgary Bookmark Reading Circle) and Loft 112 director and community host Lisa Murphy-Lamb. Following the unveiling, there will be a guided write-your-own poetry walk and refreshments.
Loft 112, 535 8 Ave. S.E., 403-455-1120, loft112.org
Canmore's artsPlace will host a three-day extravaganza of programming. Whether you're interested in virtual reality, cycling, film, sculpting, painting, dance or vendors, this diverse range of programming has something for everyone. A detailed schedule can be found here.
artsPlace, 950 8 Ave., Canmore, 403-609-2623, artsplacecanmore.com
The Canadian Academy of Mask and Puppetry has teamed up Springboard Performance for two days of celebrating Indigenous culture through puppetry in Sunnyside. On Friday, September 27, there will be a community lantern-making workshop preceding a screening of the film Bison. The following day includes encores of both Friday programs, plus an elder blessing, procession, parade, drumming and a round dance. The Canadian Academy of Mask and Puppetry, run by Peter Balkwill of the Old Trout Puppet Workshop, held a similar event in 2017 in Banff. 
Containr, 1020 2 Ave. N.W., maskandpuppet.com
This spooky art show at Ruberto Ostberg Gallery features original works and stories inspired by folk tales, urban legends and ghost stories. Participating artists will be reading aloud their stories over the course of September 27 to 29.
Read more: What to Know Before Attending the First Volume of Ghost Stories YYC
Ruberto Ostberg Gallery, 2108 18 St. N.W., 403-289-3388, ruberto-ostberg.com
Wood's Homes is a children's mental health centre that provides treatment and support to children, youth and families. On Sunday, September 29, its Bowness location will open a sweat lodge in honour of Indigenous cultures. The public is invited to visit and celebrate from 1 p.m. to 6 p.m.
Wood's Homes Bowness, 9400 48 Ave. N.W., 403-247-6751, woodshomes.ca
OK, this is technically three events, but they are all conveniently housed within the walls of the Genesis Centre. Culture Shock is a mix of workshops and competitions for hip-hop dance organized by Antyx Community Arts, multicultural centre 1000 Voices hosts a vendor market and series of workshops on Indigenous storytelling and dance, Gujarati dance and more, and Canada India Expo & Culture Fest will celebrate all things India as well as their intersections with other cultures.
Genesis Centre, 7555 Falconridge Blvd. N.E., 403-590-2833, genesis-centre.ca