Two local photographers, Rebecca Ollenberger and Derek Sylwestrzak, have launched Calgary's first brick and mortar selfie studio. Snap Foto Club is a new permanent fixture along Stephen Avenue and features 30 rotating photo experiences where you can snap anything from a quick Instagram-worthy shot to a professional portrait.
"I was actually watching a show and was inspired by the Happy Place in the U.S., which is a traveling selfie studio," says Ollenberger. "But I thought it would be great to have a permanent space. Stephen Avenue is a great place and it's about time we start bringing some fun back to the downtown core."
Every nook and cranny of the self-serve studio is equipped with professional grade lighting instead of track lighting, ensuring that your photos will evenly turn out whether it's day or night. Snap Foto Club offers camera rentals (both DSLRs and Instax instant print cameras) and will soon have roaming "Insta-hubbies" that can help you and your friends get that perfect shot. You can also rent photo equipment like ring lights to add even more depth to your photos.
All of the photo backdrops were created by Ollenberger and Sylwestrzakthat or feature local artwork, taking over three months to construct. "We spent a lot of time shopping, just wandering around looking for the right chandelier or the right chair," Ollenberger says. Now that the major infrastructure is installed, the studio owners can switch out the photo backdrops within a quick turnaround period to create new experiences.
You can visit Snap Foto Club by booking tickets online for $35. Each ticket will give you access to the space for roughly one hour.
200, 118 8 Ave. S.W., snapfotoclub.ca
Here's a look inside Snap Foto Club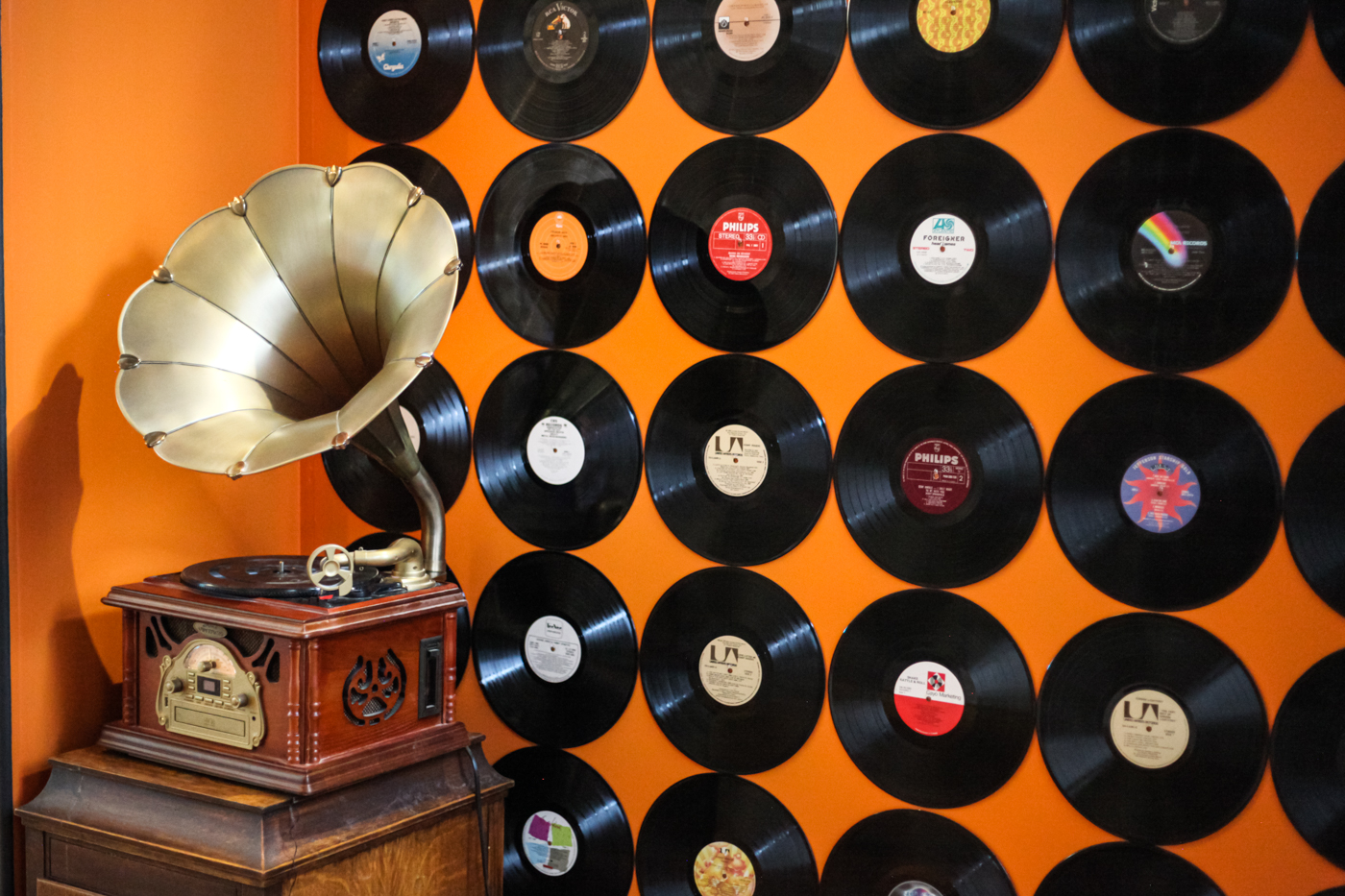 With 64 records and a working record player, this photo backdrop is a music lover's dream. Guests are encouraged to pick a record from Snap Foto Club's selection in the record cabinet (not off of the wall) and spin some tunes to create the perfect photoshoot ambiance.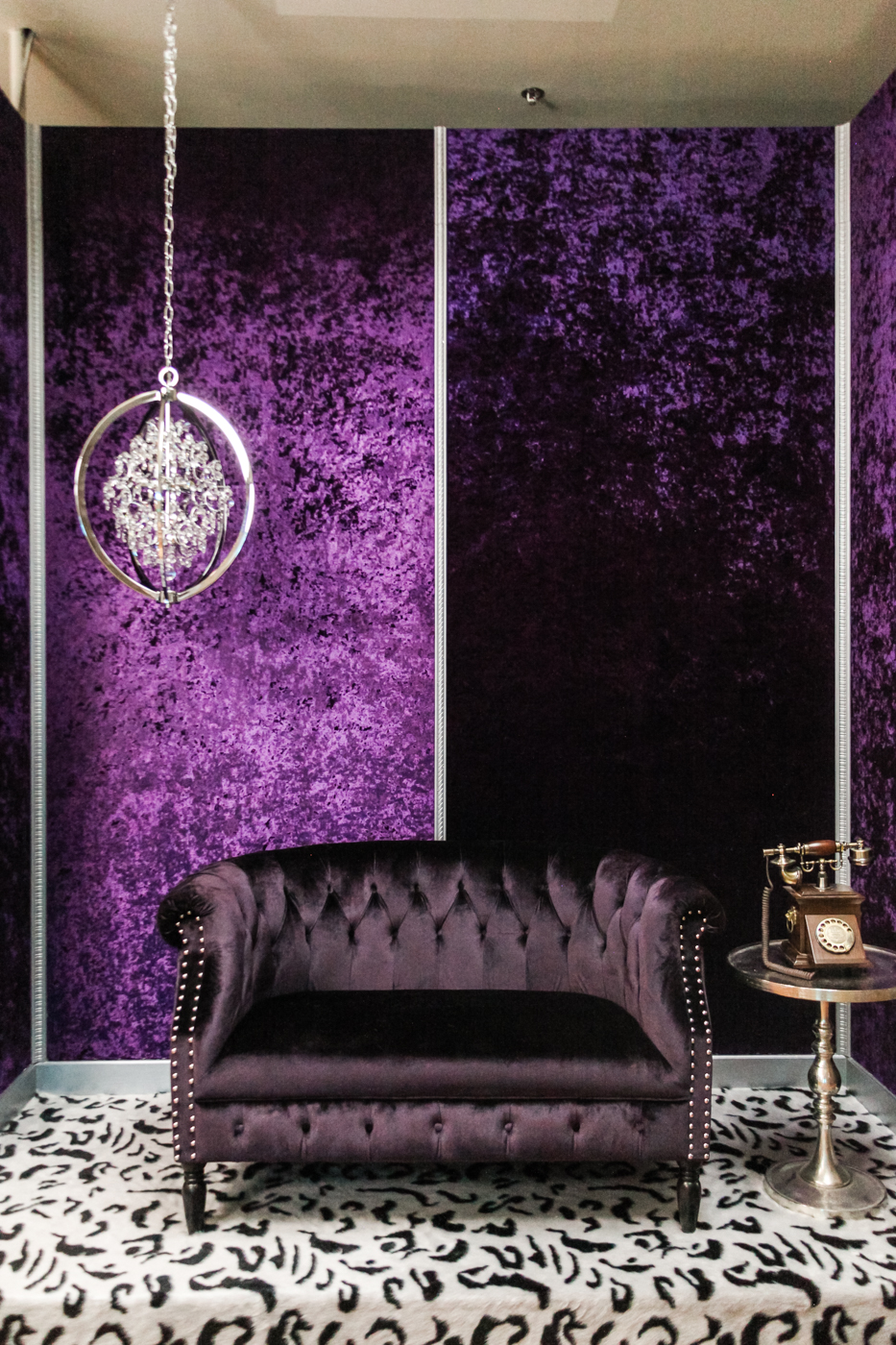 For this area, known as the "velvet experience," Ollenberger and Sylwestrzak set out to create a luxurious and elaborate setting. "You're not going to have this in your home, so it's something that people can just come and have fun with," says Ollenberger.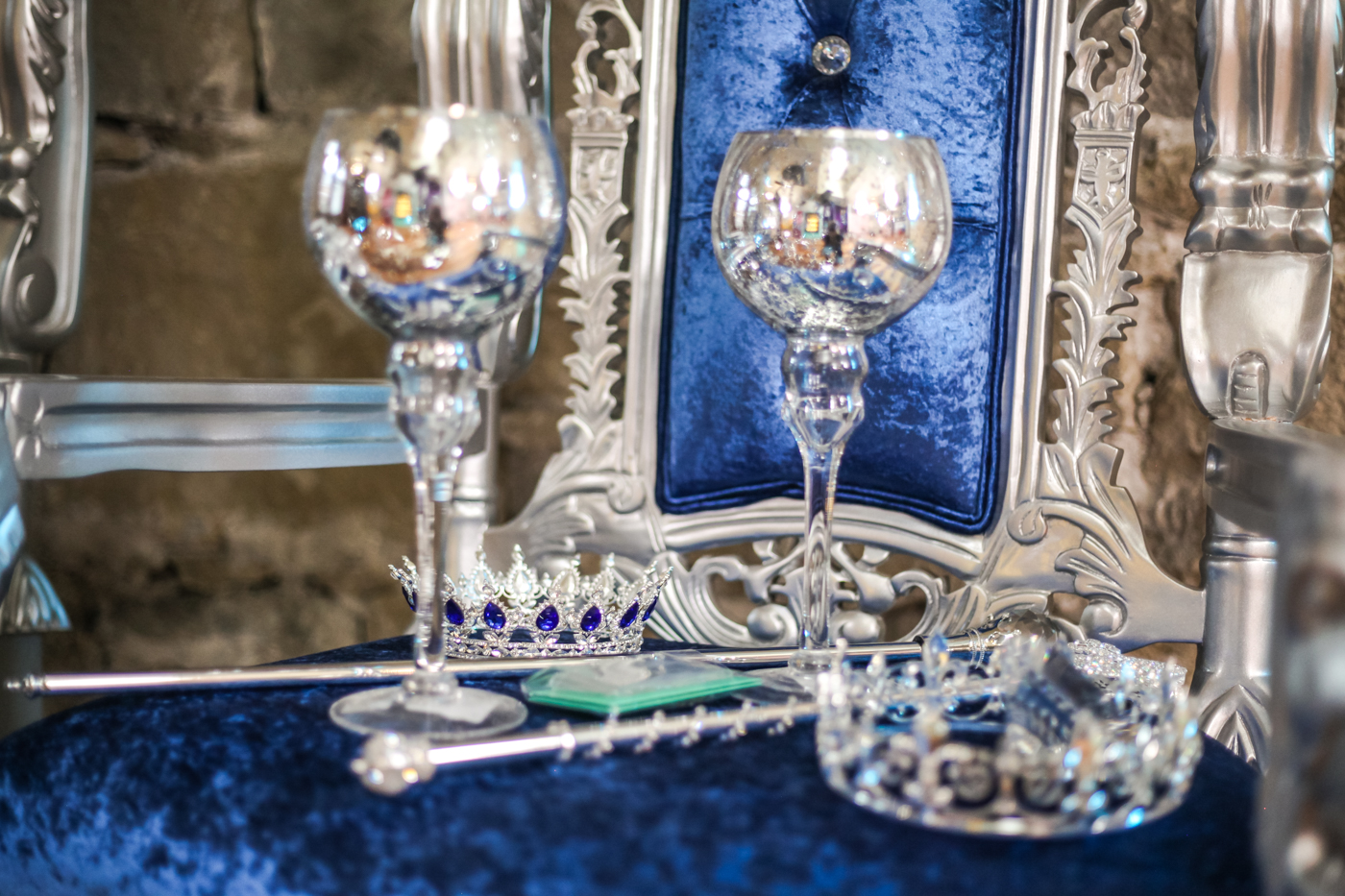 Throughout the exhibits, there are multiple props you can use for your photos. At the throne exhibit, you can wear crowns, hold silver goblets and wave a scepter while striking a regal pose. There are also LED letter lights that you can grab to use as a prop in any, or all, of your photos.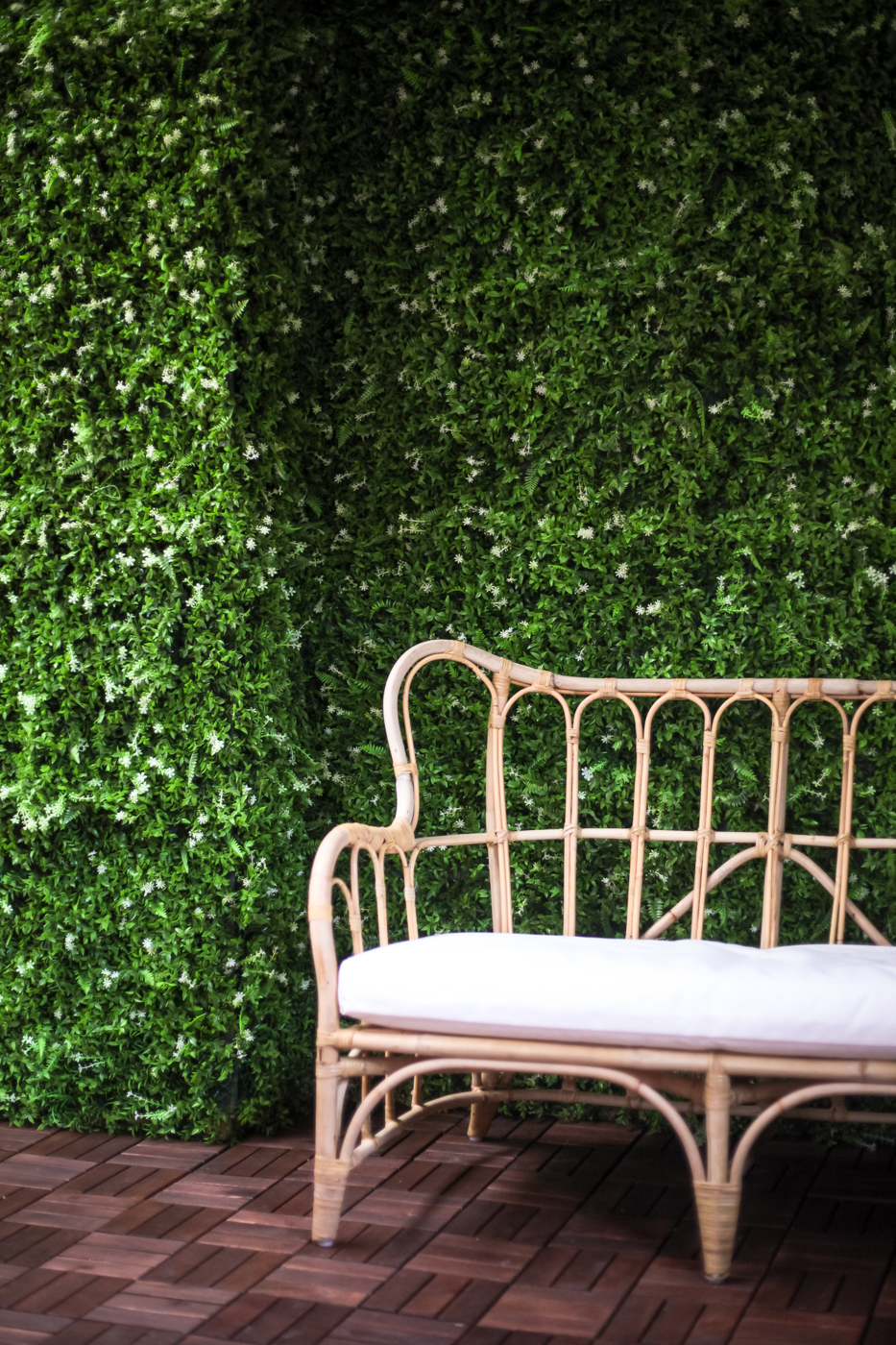 This green wall will be swapped out with different flora throughout the year to suit the season. Shutterbugs may see a wall of roses around Valentine's Day or a cherry blossoms during the spring.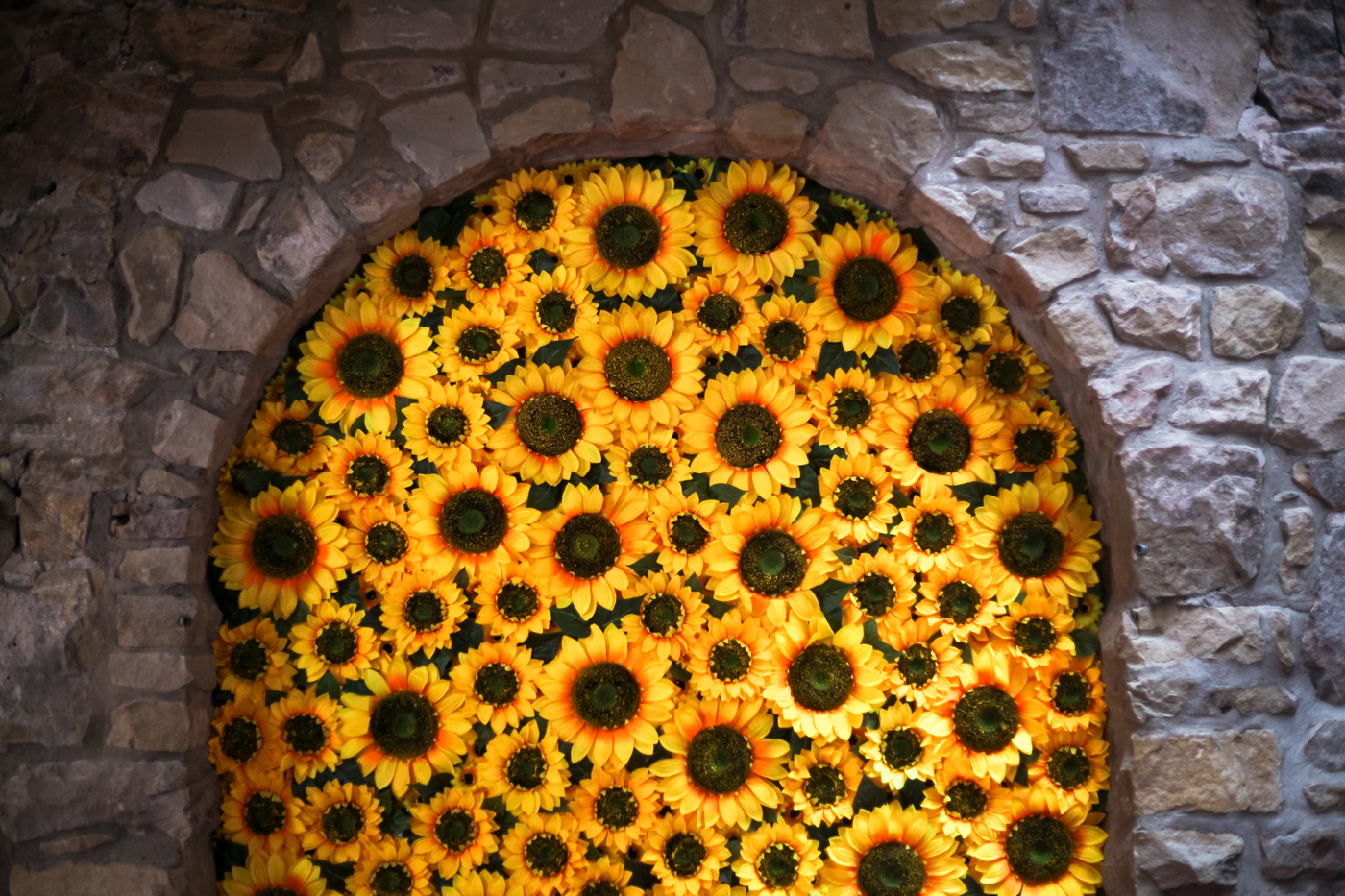 There is also a wall of sunflowers tucked into one of the historical arches that line the inside of the building. Between the rustic brick walls, the sunny pops of colour and the sunflower props, you'll have major Under the Tuscan Sun vibes.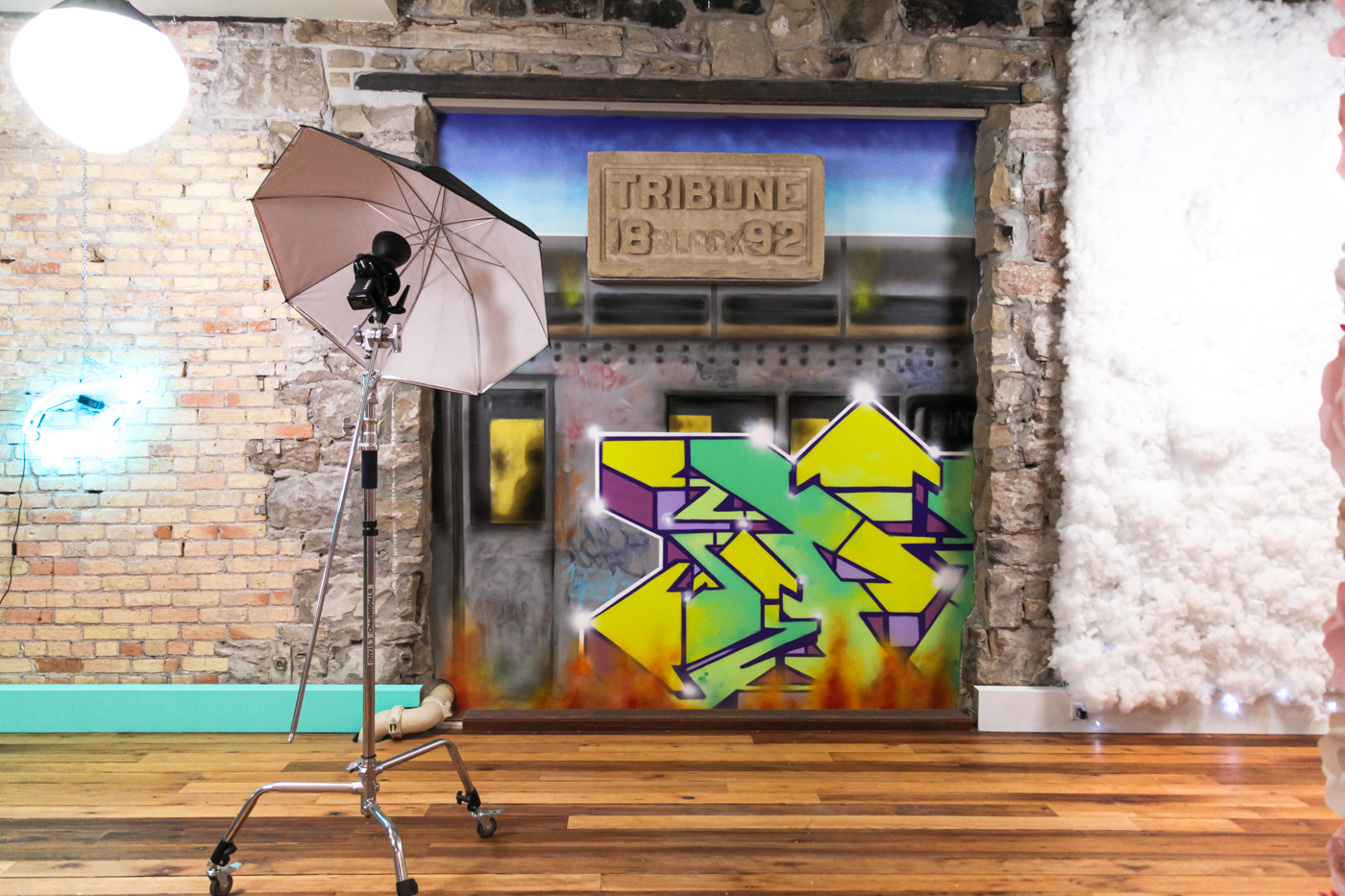 Ollenberger and Sylwestrzak worked with the Tribune Block building's brick walls and historic charm when incorporating their installations into the space. "This building was built in 1892, and that's the original stone that was on the outside. So you have this beautiful history and these amazing brick walls that we wanted to take advantage of," says Ollenberger.
This mural was custom made by local artist Cam Fawns and the wall of clouds (to the right) was created by Ollenberger. There are LED lights strung behind the clouds to make them appear stormy during your photo op.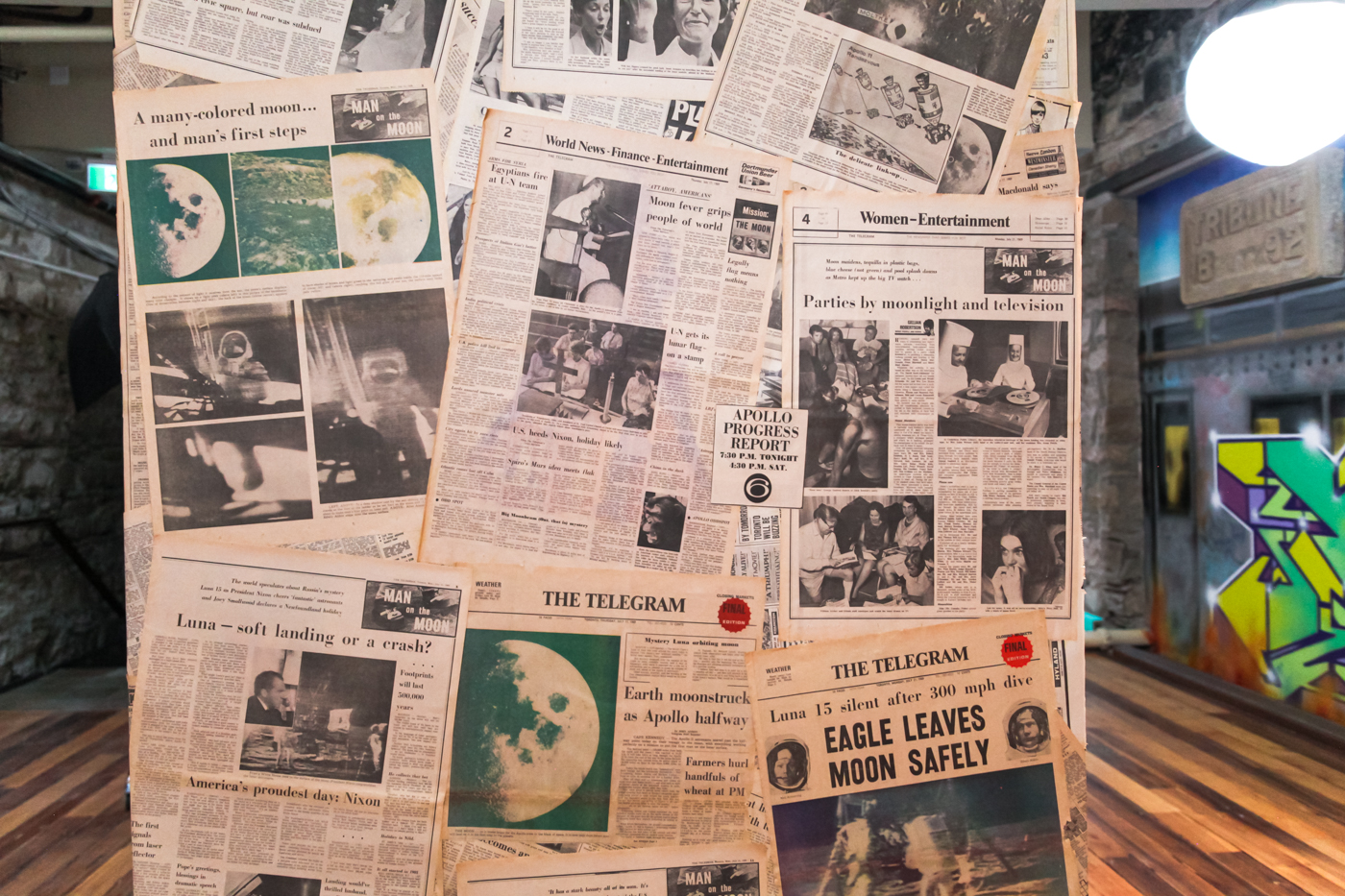 While some of the installations are pure imagination, there are a few that reference real events and pop culture. These newspapers were gathered from Toronto during Ollenberger and Sylwestrzak's travels and are original pages documenting the moon landing in 1969.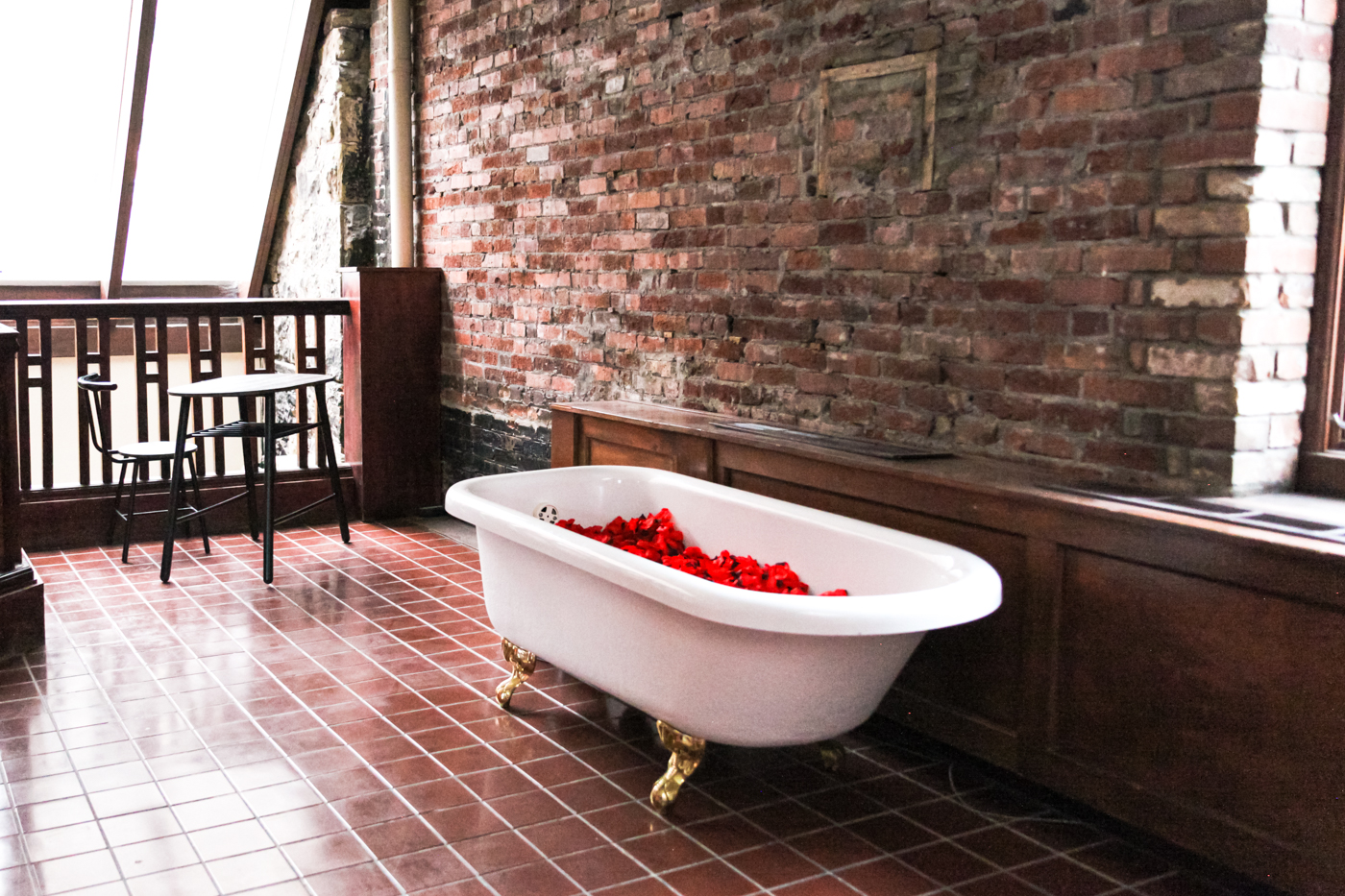 Ollenberger and Sylwestrza have recreated an iconic American Beauty scene with a bathtub of roses for people to dip into and take selfies. Around the corner, there's a homage to the 1983 Maxell audio cassette tape commercial with the classic chair, drink and lamp being "blown away" by the impressive sound from a nearby speaker.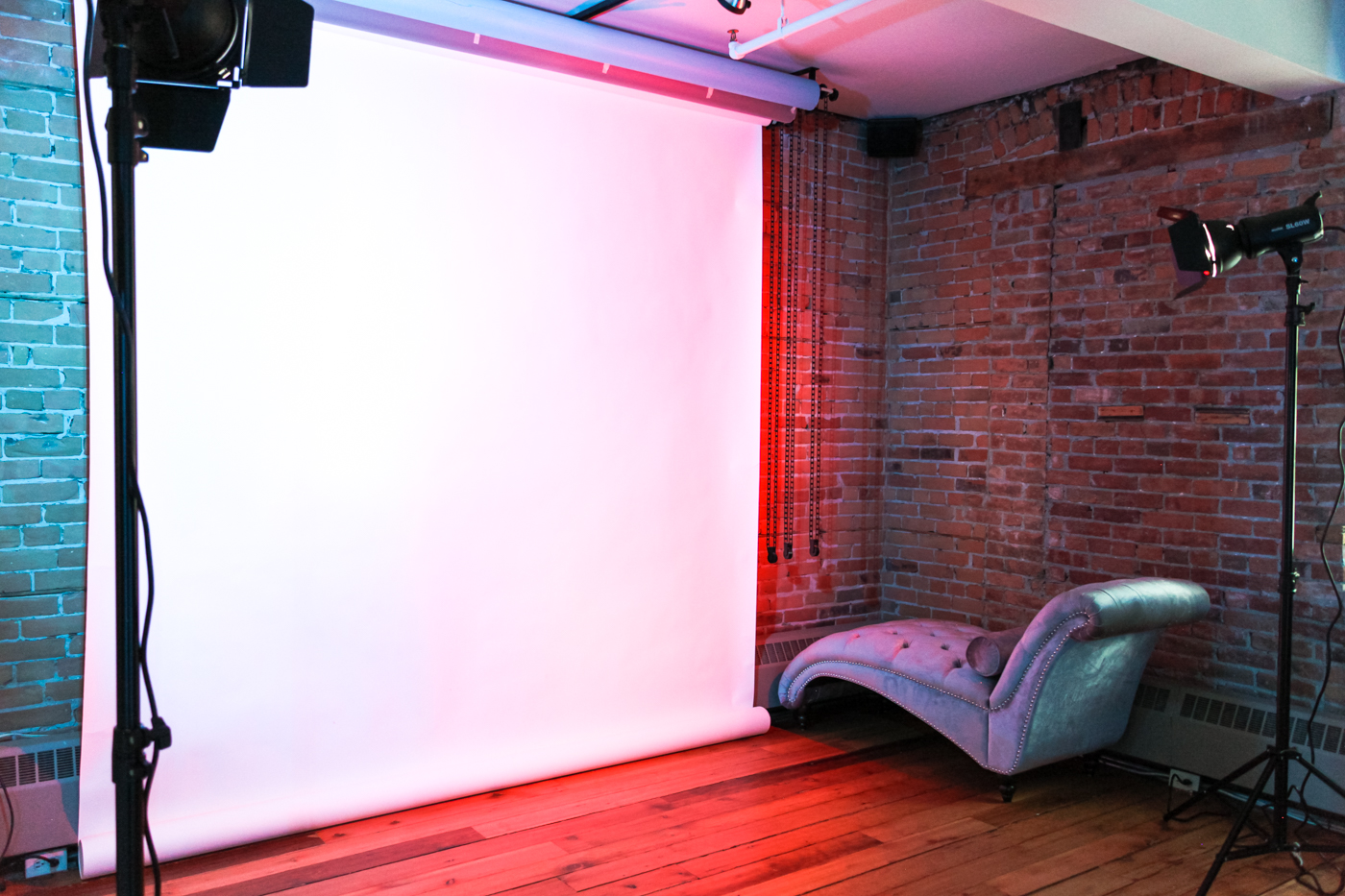 At the back of Snap Foto Club, there's a photo studio that can be rented by local photographers or community members looking for a more private space to work in. It comes fully equipped with studio lighting and different coloured backdrops. There are also two beauty stations set-up where guests can touch-up their makeup. For future events, Ollenberger says they'll bring in makeup artists who can do your makeup as part of a photo package.
Soon there will also be a cafe near the photo space that will serve light refreshments, baked goods and sandwiches. Sylwestrza adds that they're in the process of receiving their liquor license so that more events can be run out on Snap Foto Club's space.