Stop One: Wild Flower and Willock & Sax Gallery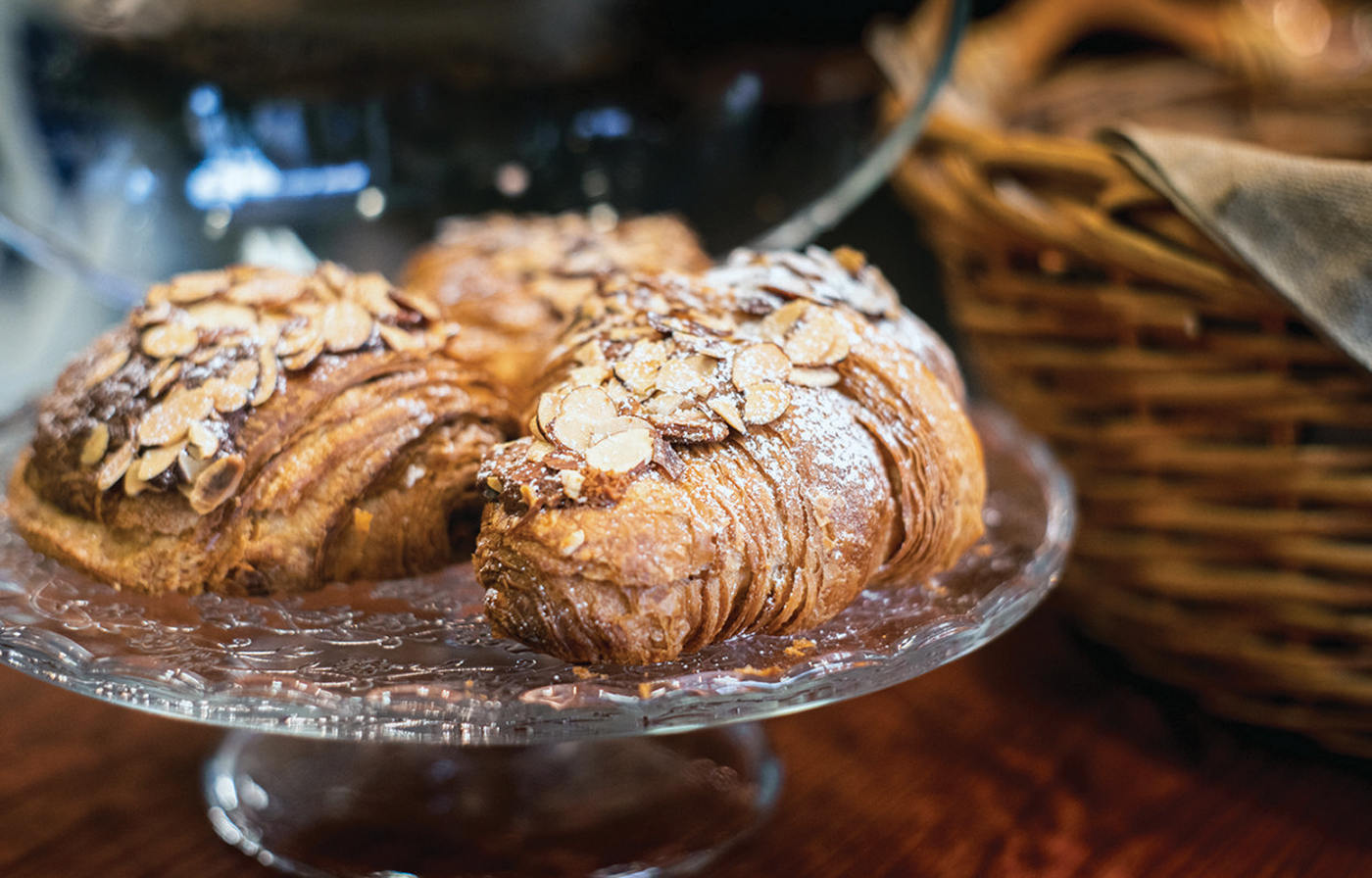 Behind every successful art tourist is a buttery croissant and an Americano — or some such iteration of pasty and caffeine. The inevitable lineup at Wild Flour (101, 211 Bear St.) is worth the wait; the baked goods are far better than good, and the vibe is enchanting, high-altitude hippie. From the bakery, you're a scone's-throw from your first gallery stop Willock & Sax Gallery (210 Bear St.). A small-but-mighty space, this gallery represents a strong roster of Western Canadian printmakers, photographers, ceramicists and painters.
Stop Two: Canada House Gallery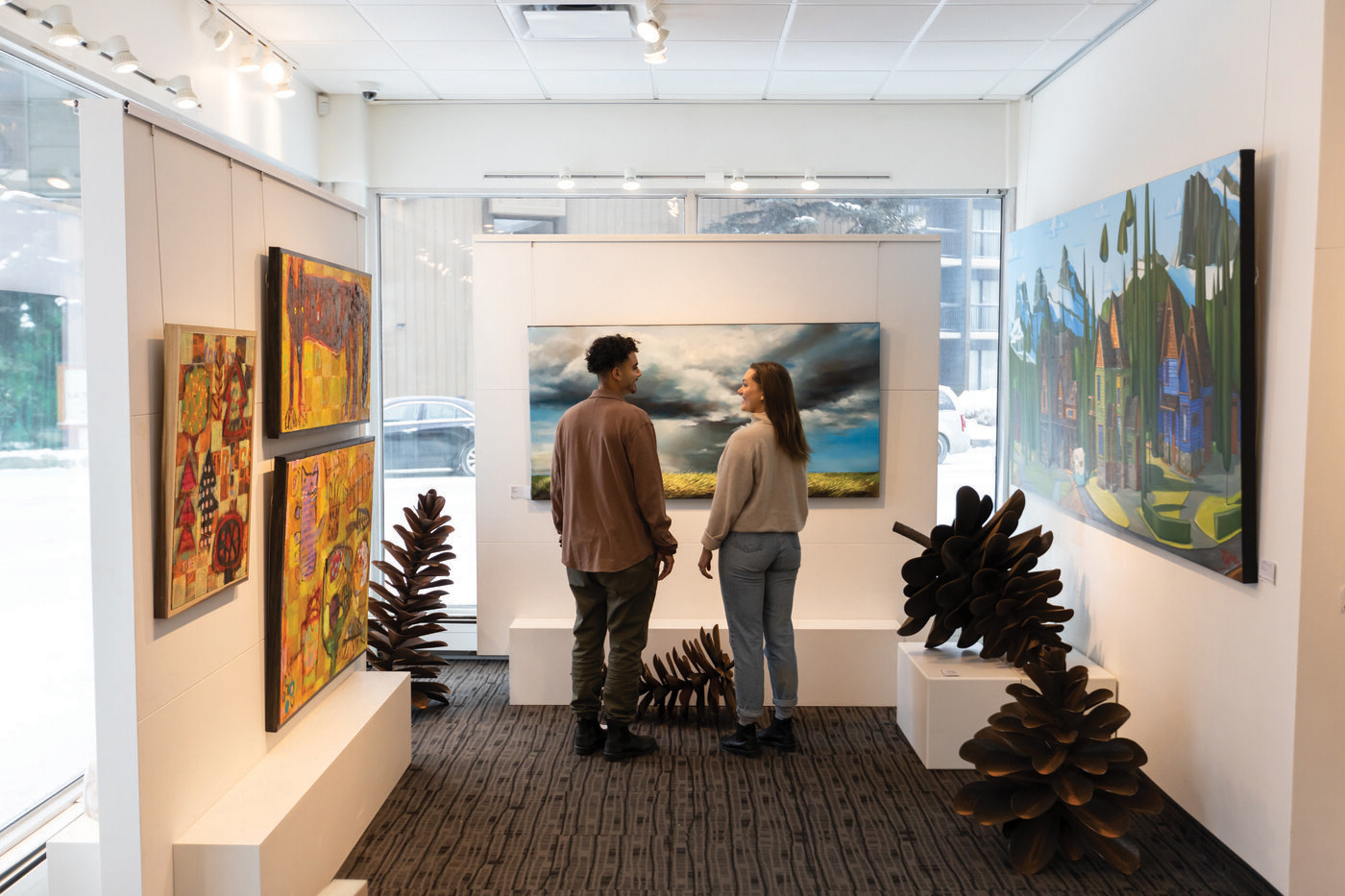 Surely you can squeeze another gallery in before lunch: Canada House Gallery (201 Bear St.) is a mere 110 metres south of Willock & Sax. Established in the early 1970s, it's the largest contemporary art gallery in the Rockies and represents upwards of 75 painters, sculptors and jewellers, as well as Inuit textile artists. Expect an exceptionally friendly interface: there's a written invitation to visit in ski gear, cowboy boots, and/or biking shorts (you, of course, will attend in less sporty attire).
Stop Three: Hello Sunshine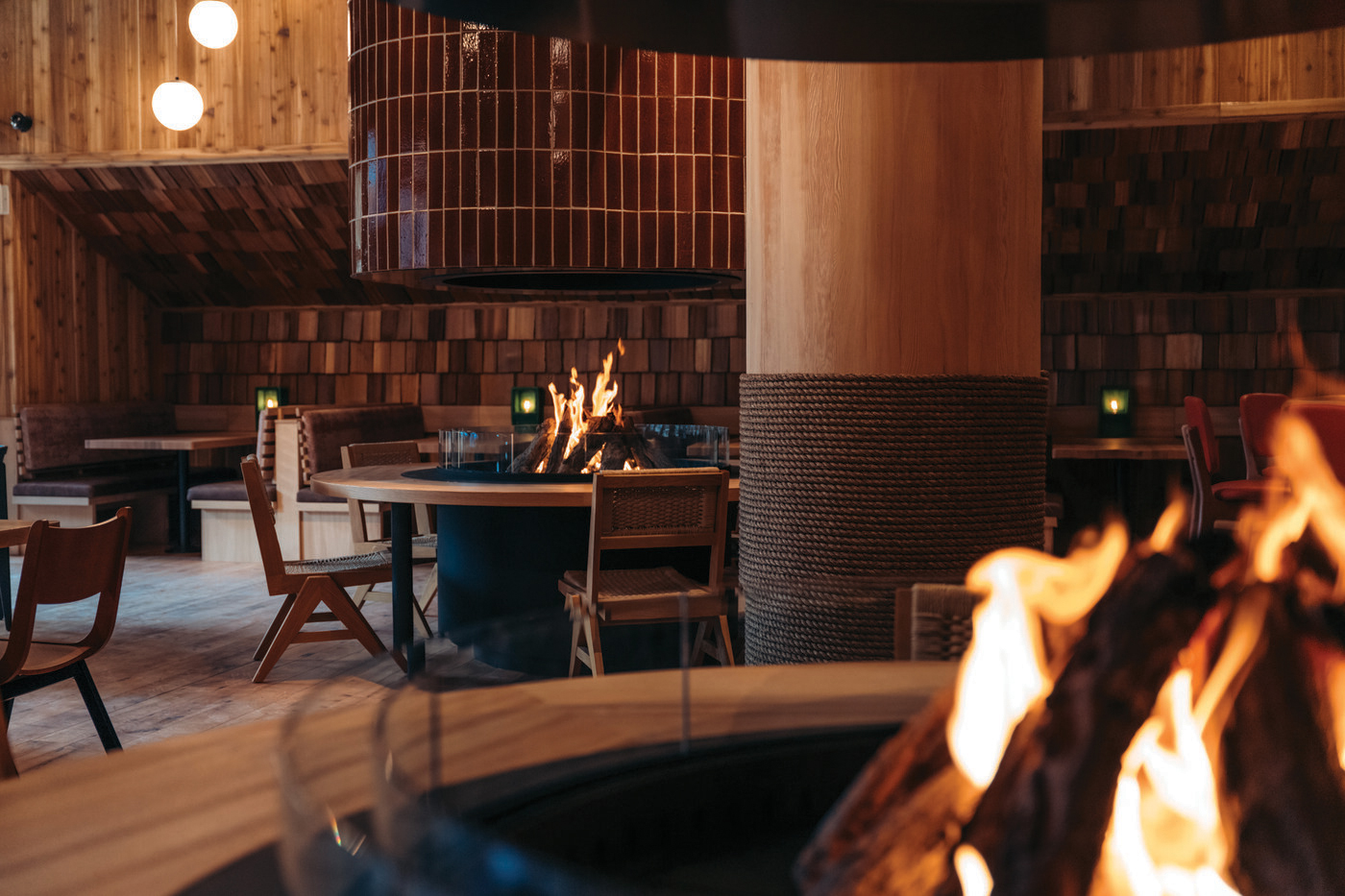 Now that you've filled your cerebral and cultural bucket for the time being, lunch awaits. You could just close your eyes and point to a suitably satisfying bistro or steak house, but one of the warmest seats on the block is at the fire-table at Hello Sunshine (208 Wolf St.). This two-year-old Japanese joint is a groovy destination for crispy avocado rolls, cheeseburger gyoza and private karaoke rooms. The dining room's two gas-fuelled fire-tables seat 10 in the round; lean into a bowl of pork ramen and a belt of Nikka Whisky for maximum warmth before you set out on the longest leg of your art tour.
Stop Four: Banff Centre for Arts and Creativity and Maclab Bistro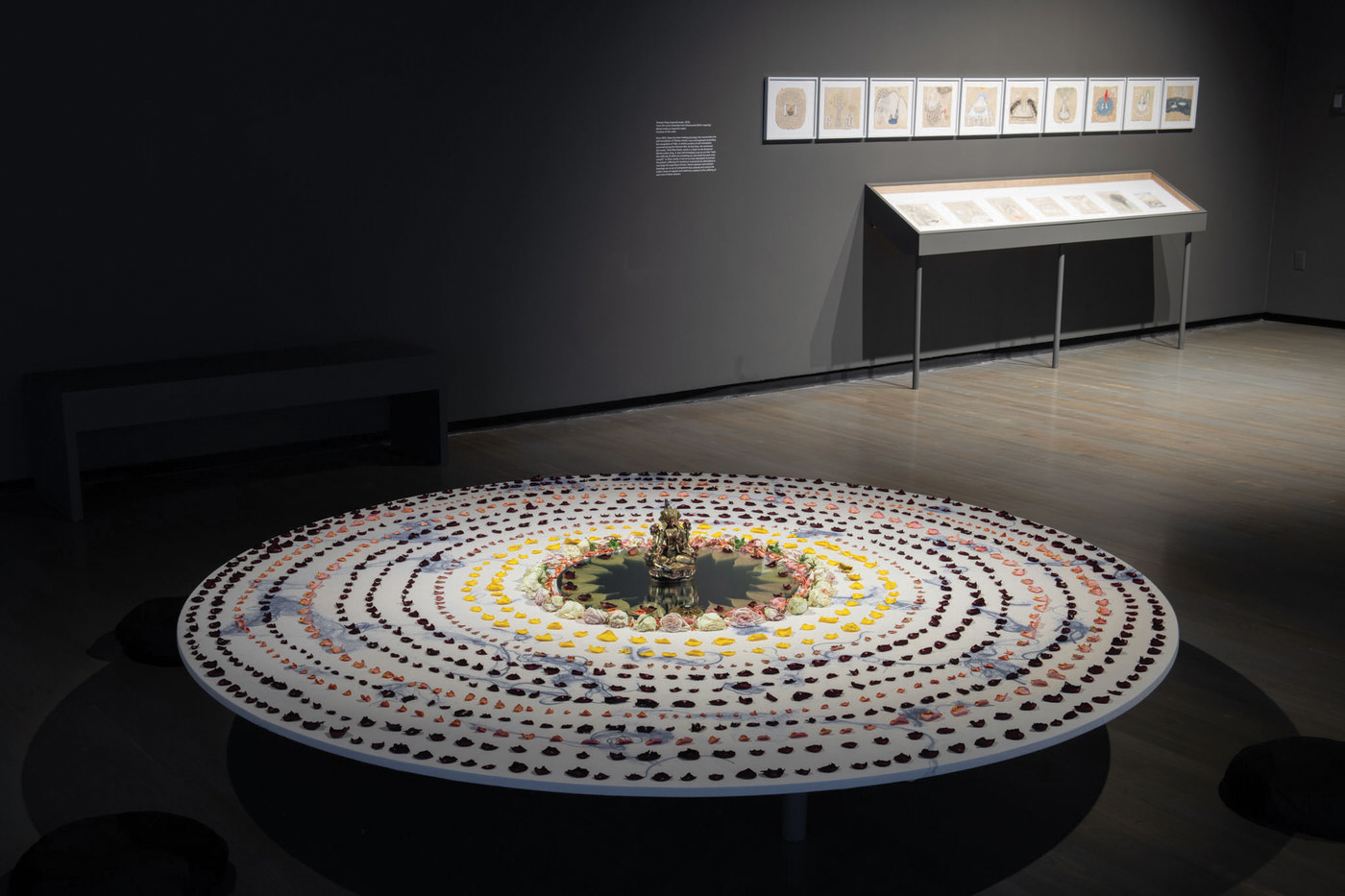 Just as your skiing friends will justify their decadent après-ski indulgences with dubious tales of snow acrobatics and endurance, you, too, can impress with the story of your wintery quest to the town's cultural summit at the Banff Centre for Arts and Creativity (107 Tunnel Mountain Dr.). While your main intention is to visit the always-fascinating Walter Phillips Gallery in Glyde Hall, your frigid phalanges will need thawing at the inviting Maclab Bistro. Its Mountain Joe, Park Distillery hard coffee is a bracing mix of vodka, cold brew, oat milk and honey. Be sure to toast Walter Phillips himself, an influential past member of the visual arts faculty at the Centre, who popularized Japanese-style colour-woodcuts and helped develop the renowned visual arts program.
Stop Five: Whyte Museum of the Canadian Rockies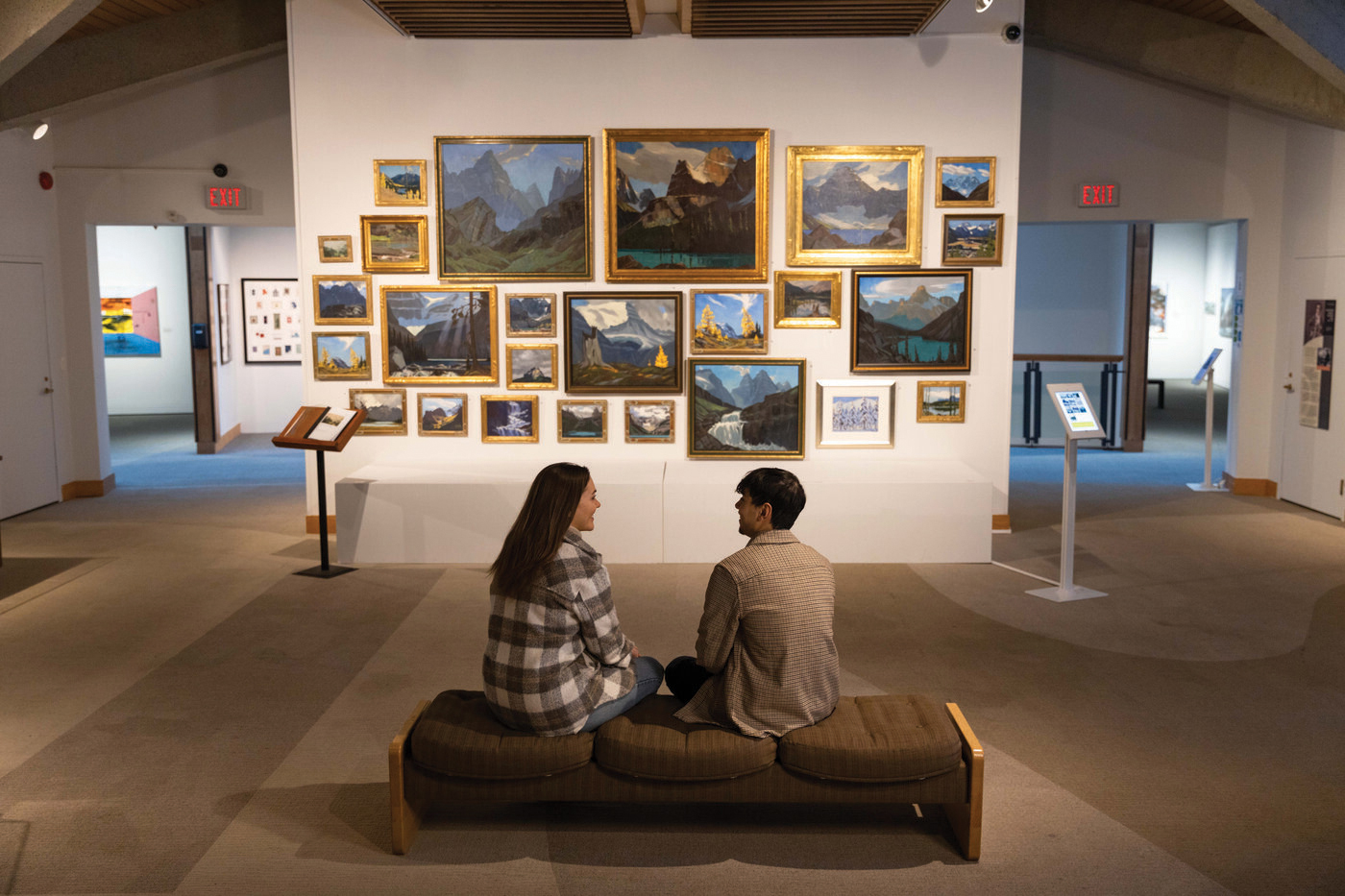 Slide, walk, or roll back down the hill to the cultural pillar of Banff National Park, the Whyte Museum of the Canadian Rockies (111 Bear St.). Opened in 1968, the Whyte exhibits, collects and archives the human and natural history of the Canadian Rockies, including the Banff Townsite, the mountain landscapes and the Indigenous peoples of the Bow Valley. In addition to rolling exhibitions of alternative photography, paintings and sculpture, the museum's holdings include 350 metres of textual records, more than 700,000 photographs and more than 1,500 sound recordings, motion pictures and videos. The permanent Heritage Gallery is always worth a spin (take your sweet time completing a large-scale puzzle in the centre of the room). Give yourself time to hit up the exquisitely curated book shop as you both enter and exit.
Stop Six: Block Kitchen + Bar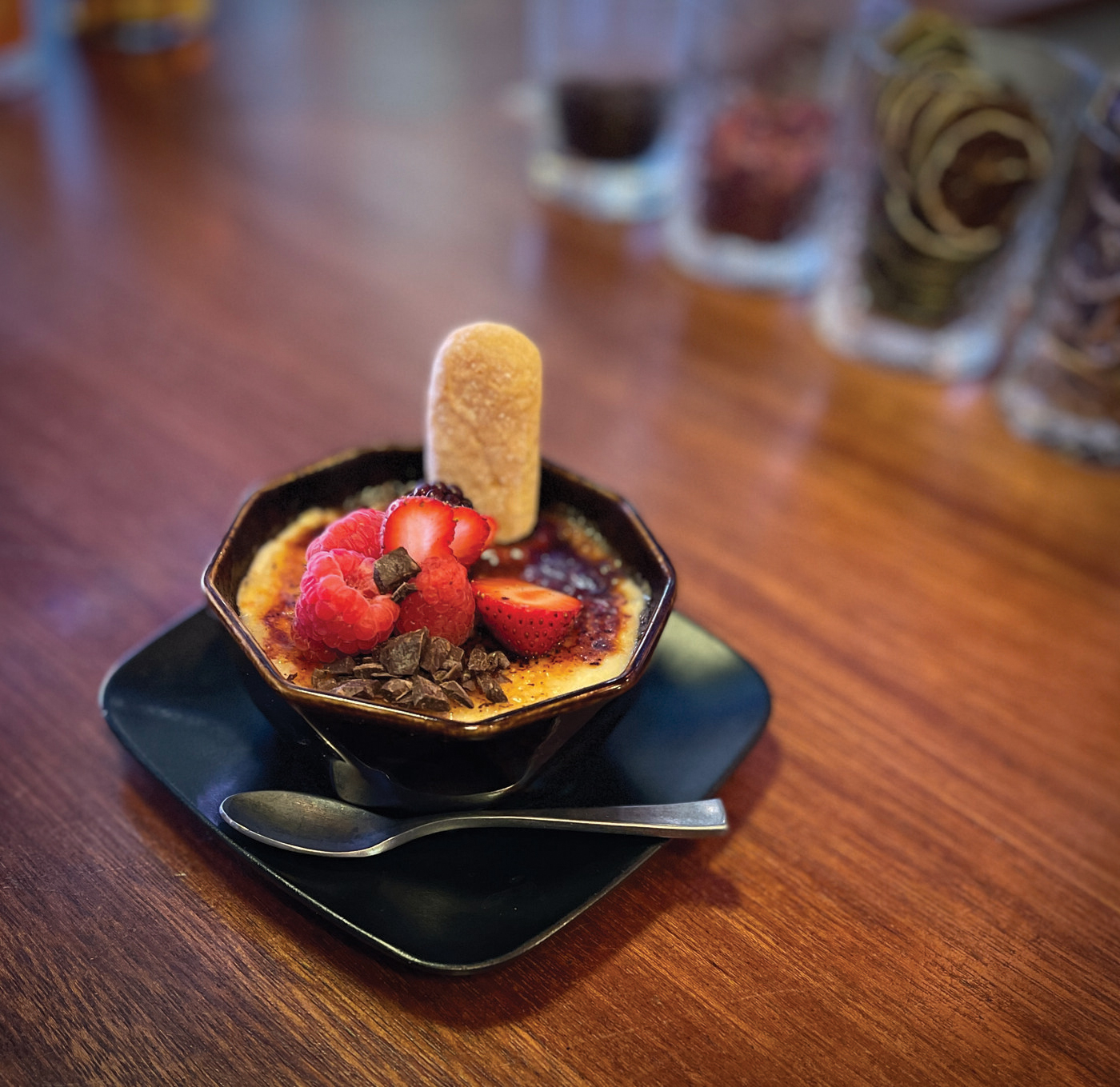 Last stop: Invite your ski friends to join your exhilarated and culturally enriched self for a Re'fashioned bourbon cocktail and tiramisu brownie brûlée at nearby Block Kitchen + Bar (corner of Caribou Street and Banff Avenue). Be gentle when you remind them that there's always next year to skip the snow sports.