When you step inside Brazen, the new restaurant by Pursuit, there's a good chance you'll feel like you've travelled back in time. Located on Banff Avenue inside the historic Mount Royal Hotel, Brazen has the sophistication of an Old-World lounge — complete with dark leather chairs, exposed brick walls and vintage-inspired lamps, chandeliers and fixtures. This lush decor is tempered by natural light that streams in from large windows facing the street. Another wall of windows looks inward to the hotel lobby, allowing diners to see guests checking in and out.
Brazen was named as an homage to the daring exploits of mountain adventurers like Mary Schäffer, a Canadian Rockies explorer and writer in the early 1900s, and Bill Peyto, Banff's most famous trail guide.
The restaurant's food is also meant to reflect the boldness of these mountaineers. Created by Brazen's head chef, Dan Jiricka, and Pursuit's executive chef, Scott Hergott, the menu features a variety of spirited, experimental dishes fit for sharing. Standouts include the golden chicken pops (with a sweet and spicy patis glaze and serrano chili relish), the smoked beef tartare (with Cognac, garlic aioli, pickled onion, truffle oil and quinoa cracker) and the mushroom ravioli (with Swiss chard, blister tomatoes, braised leeks and gold flakes).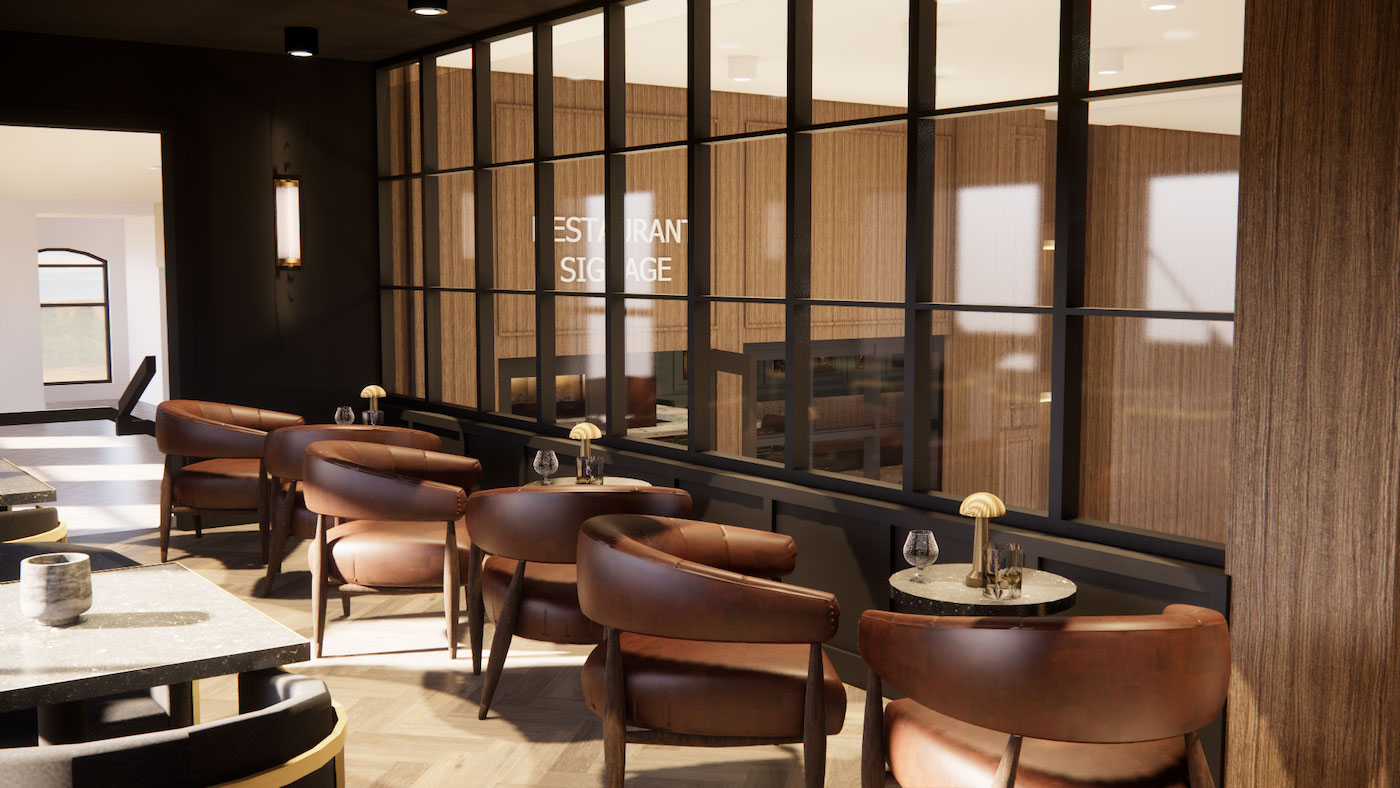 The specialty cocktails at Brazen are just as bold as the cuisine. The Braviator, for example, incorporates peach liqueur, Scottish gin and a clarified lemon juice to achieve a light purple colour. It's topped with locally picked flowers from Canmore — another nod to Mary Schäffer, who also happened to be a botanist.
Brazen is open for breakfast from 7:30 a.m. to 10:30 a.m. (starting June 21) and is now open for lunch from 11 a.m. to 2 p.m. and dinner from 4 p.m. to 9 p.m. The outdoor patio is open from 11 a.m. to 9 p.m.
138 Banff Ave., Banff, banffjaspercollection.com
Avenue's writers and editors are occasionally invited to experience dining or adventure activities as a guest, including the experience in this story. Neither complimentary experiences nor advertising are required for coverage in Avenue. Neither companies that advertise nor those that provide other incentives are promised editorial coverage, nor do they have the opportunity to review or approve stories before publication.