Calgary to Nelson: 6 hours 45 minutes | 622 km
The Full Nelson is a craft beer capable of buckling your knees – a full-bodied, 8.2-per cent organic Imperial IPA beast from the Nelson Brewing Company in Nelson, B.C. Cool and complex, eclectic and enticing, you might say the beer is a lot like its namesake city.
The commercial and cultural hub of the West Kootenays, historic Nelson is where artists, adventurers, architecture buffs, draft-dodgers, ski-bums, foodies and freaks have all come to find their little place in the world. For tourists looking for a tucked-away, character-filled mountain locale to explore, it's the real deal.
---
History and heritage in Nelson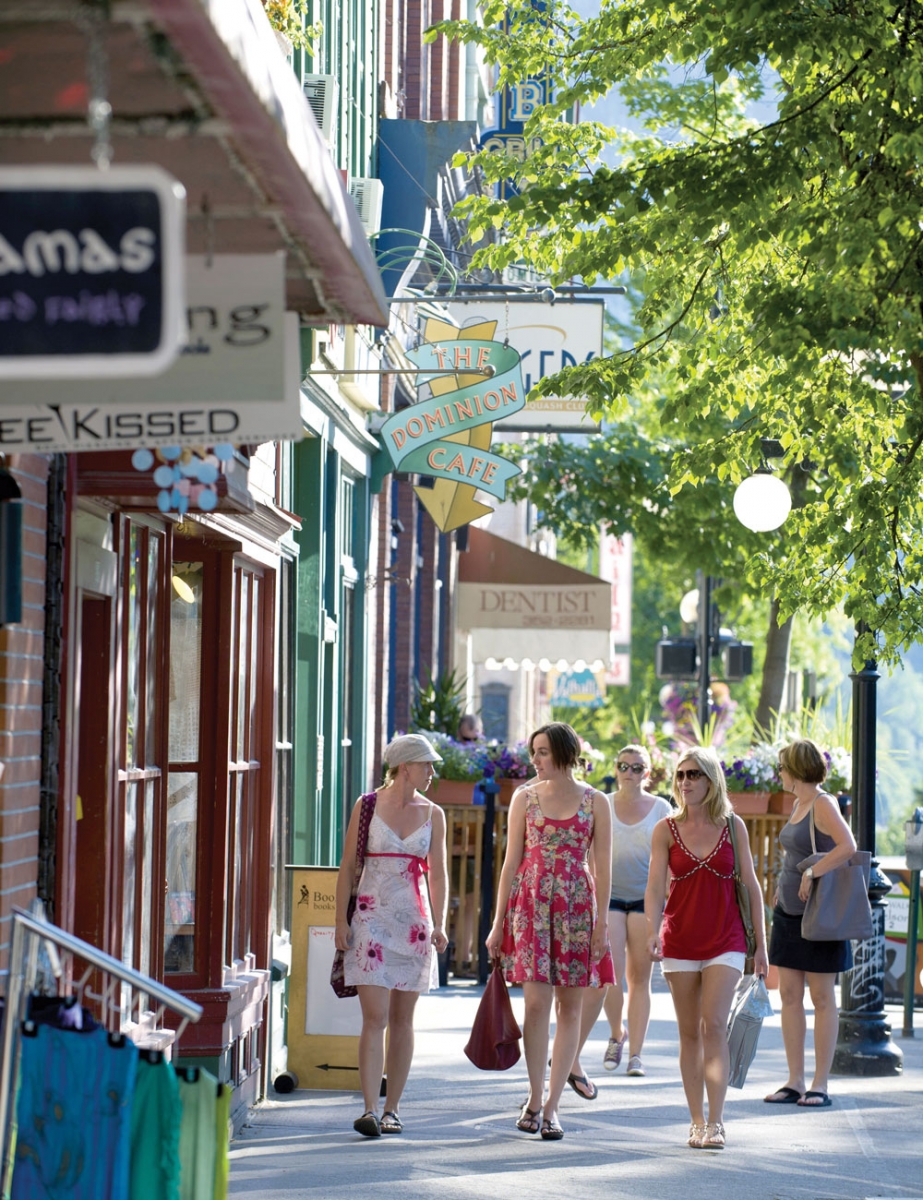 In Nelson, Baker Street is where it all goes down – "all" being streetside cafs, art galleries, boutiques, farmers' markets and the charming Victorian architecture that had a Hollywood moment in the 1987 film Roxanne. Of course, it was long before that, during the silver-mining rush near the turn of the century, when many of the elegant brick and stone structures were built. The town boasts more than 350 designated heritage buildings, many adorned with beautiful trim, towers and turrets. Self-guided historical walking tours are a popular pastime, with maps available at the Visitor's Centre. Put aside extra time to explore Touchstones Nelson, an art and history museum celebrating the past and present located in the Romanesque-style Post Office and Customs House, one of the most spectacular buildings in town.
Arts and culture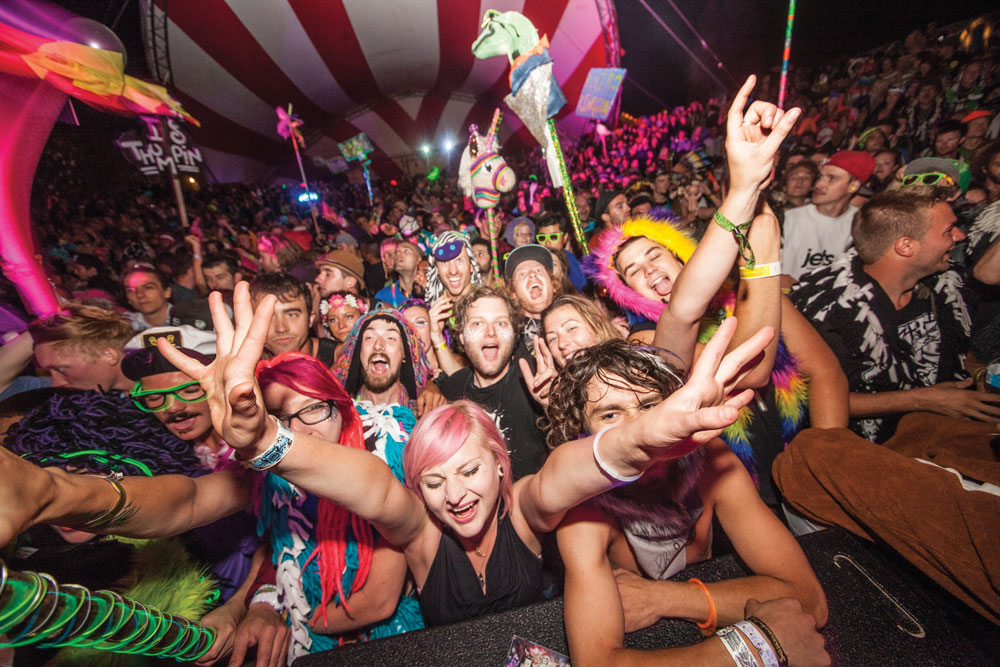 Besides the buskers on Baker Street, Nelson has a lively music scene at venues such as Finley's, Spiritbar, Bloom and The Royal. The region also hosts several outdoor music festivals, such as the Spirit Festival, Kaslo Jazz Festival and Shambhala, a massive electronic dance music festival held each year on a private ranch. For a glimpse at the visual art scene, the Oxygen Art Centre is a multidisciplinary, artist-run hub hosting regular exhibitions and events.
Beaching and boating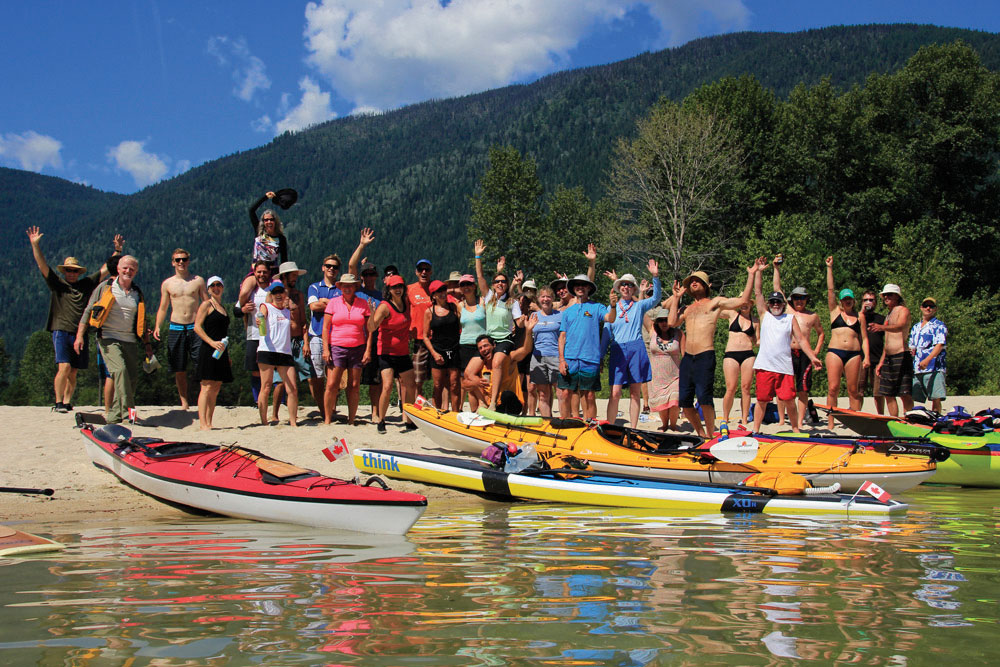 The West Arm of Kootenay Lake has a number of stunning beaches, including one right in the city at Rotary Lakeside Park. Watersports such as kayaking and stand-up paddleboarding are popular on sun-soaked days, with rentals available at several places, including Nelson Paddleboard & Kayak Rentals at the Prestige Marina. Nelson Kootenay Lake Tourism also organizes one- and multi-day paddle excursions that explore the lake and its shoreline communities.
Hiking and biking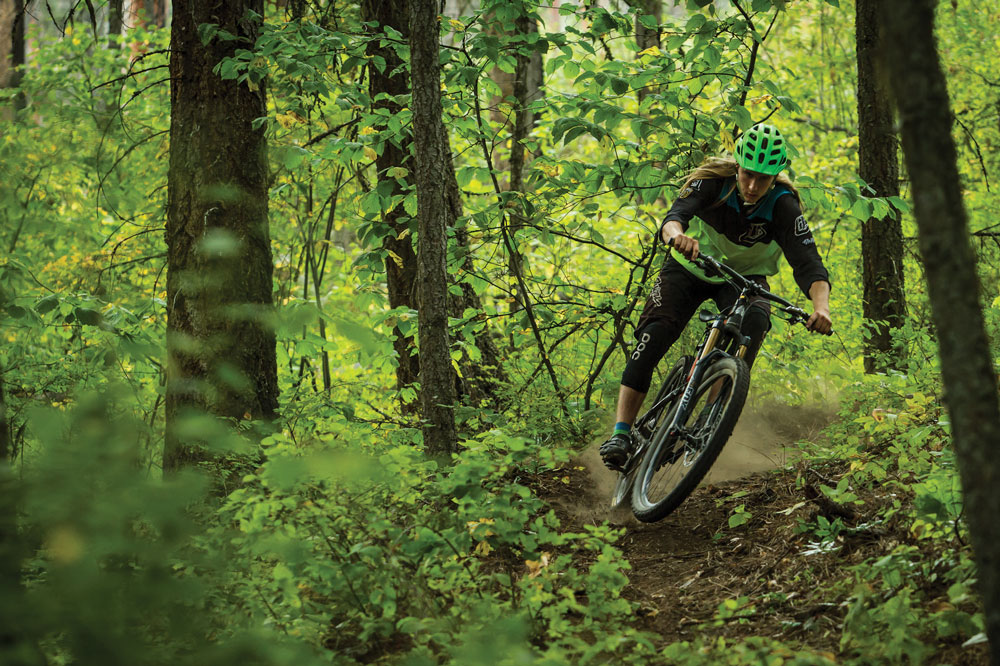 Given its location deep in the Selkirk Mountains, it's not surprising that Nelson offers a treasure trove of trails. At Kokanee Creek Provincial Park, (19 kilometres east on Highway 3A), eight scenic trails skirt spirited creeks through pristine forest. Across the lake, Pulpit Rock is another popular place to go for a walk – albeit a challenging one – as the short-and-steep 1.6-km trail rewards you with stellar views.
For mountain bikers looking for a challenge, Nelson doesn't disappoint. The Vein (a.k.a. "The Descent of the Gods") is an epic, 1,463-metre descent that will have you begging for mercy, and, with hundreds of trails cut into the surrounding mountains and valleys, there's plenty more where that came from. Beginner and family-friendly rides, such as the 48-km Nelson Salmo Great Northern Trail, which follows an abandoned rail bed, are also part of the area's allure. As with any biking destination, check with local bike shops for current trail information and the best places to ride, based on your skill level.
Eating and drinking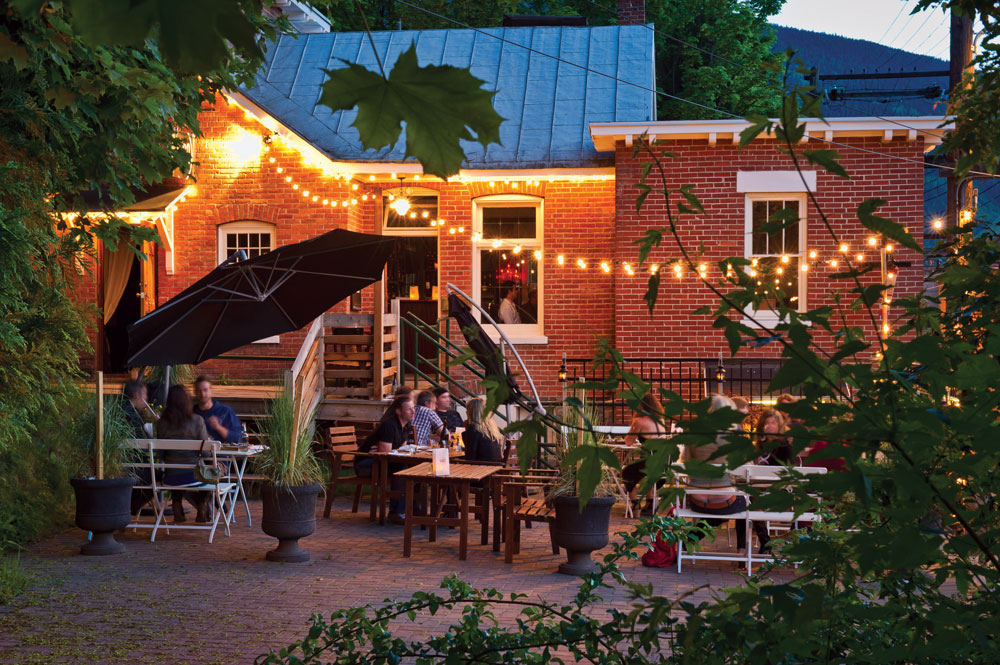 The Nelson Kootenay Lake region boasts more restaurants per capita than San Francisco or Manhattan. With more than 70 diverse offerings to choose from – not to mention one of the best bar scenes in B.C. – your taste buds will be working overtime. A neighbourhood bistro with an ever-changing menu of locally inspired dishes, the All Seasons Cafe is always a great choice. Their B.C. wild halibut cheeks are on another level.
The globally inspired comfort food at Bibo makes it another can't-miss spot for dinner. The Bibo burger, topped with homemade mustard, spiced ketchup, Emmenthal, bacon and onion confit, is a trip to the promised land of pub fare.
For your morning coffee, head for Oso Negro, conveniently located just a block off Baker Street on Ward. The beautifully landscaped courtyard setting, fresh baking and more than 20 blends of coffee make it a favourite of the locals.
Skiing and snowboarding
When the snow falls, Nelson is a skier's paradise, home to Whitewater Ski Resort, a place with consistently deep snowfalls and challenging gladed terrain, as well as a laid-back vibe. The region is also renowned for its backcountry ski-touring scene, which is celebrated annually in February at the Kootenay Coldsmoke Powder Fest. The grassroots gathering marks its 11th year in 2017.
Where to stay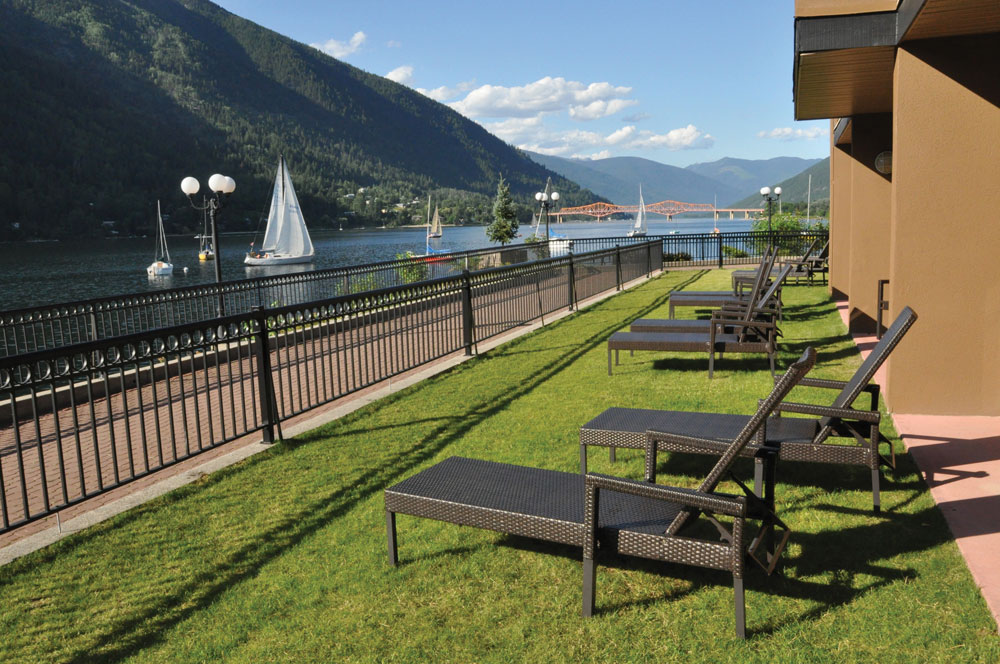 Photograph courtesy of Nelson Kootenay Lake Tourism.
Prestige Lakeside Resort.
From quaint B&Bs to lakeside resorts, humble hostels to historic hotels, there are many places to hang your hat in Nelson. For a spot with incredible character (the kind of character that comes from 118 years of history), try the renovated Hume Hotel & Spa, located just a block from the action on Baker Street. If you prefer the more laid-back pace of a modern resort on the waterfront, the Prestige Lakeside Resort offers awesome mountain and lake views from your private balcony.
---
Tips from a Calgarian
Teresa and Daniel Goldstein, along with their three children, Seth, six, Reuben, five, and baby Sullivan, own a cottage on the West Arm of Kootenay Lake and spend eight to 10 weeks a year in the area.
"We fell in love with the lake life first, but it didn't take long before the culture of Nelson also won us over," says Teresa. "It's relatively slow-paced and the community feel really made us want to stay and create memories."
Besides hiking, boating and beaching, the Goldsteins enjoy going to the various community markets, including an outdoor "hippie market" that takes place Saturdays near Cottonwood Falls. They also appreciate the diverse foodie scene, citing Max & Irma's and El Taco as two of their current favourite spots to grab a bite.
"Obviously, summer in the Kootenays is amazing, but our favourite time to visit is fall," Teresa says. "The crisp weather, coupled with the changing leaves, makes it so beautiful and great for hikes with the family."