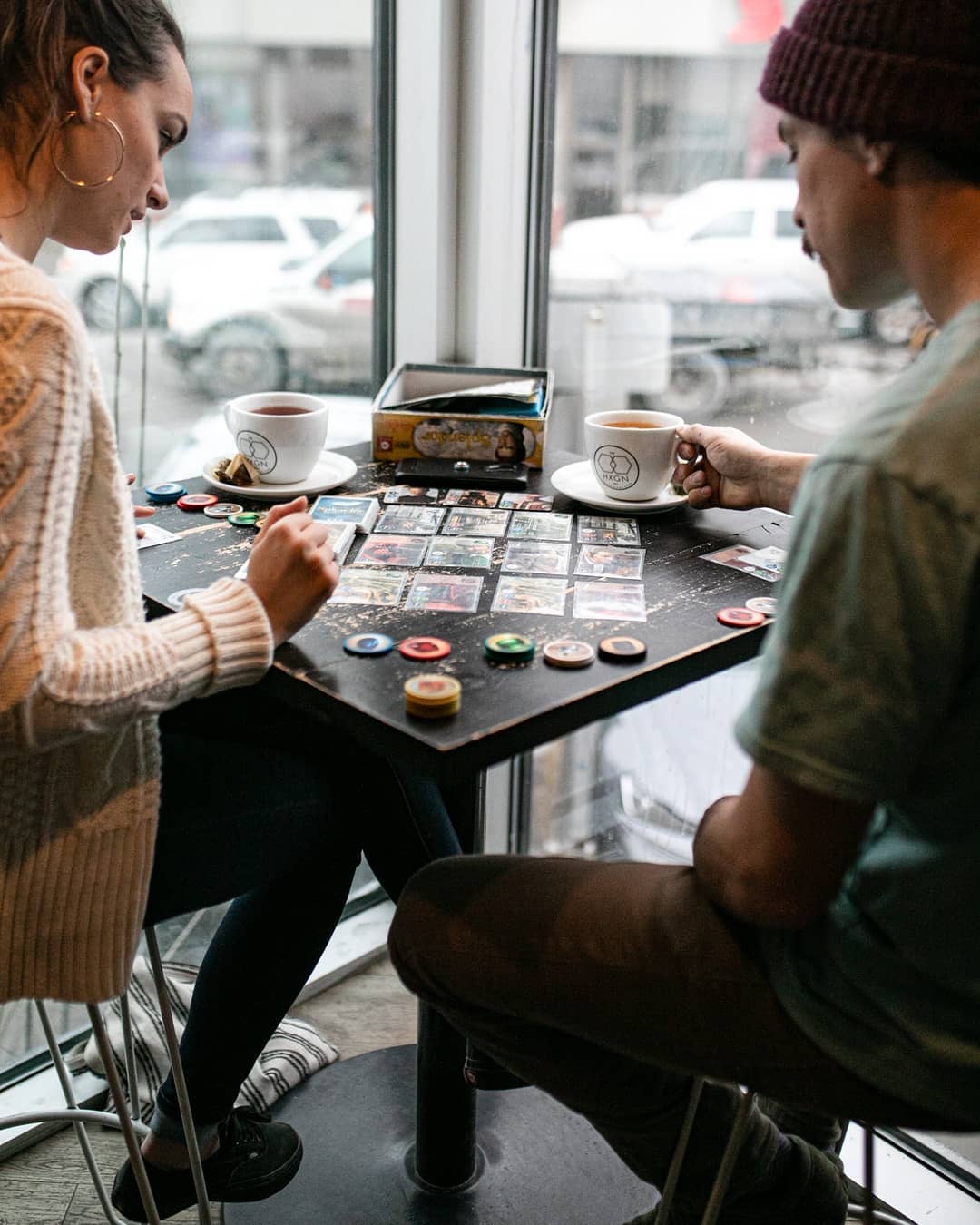 Planning a first date can feel like a lot of pressure when it's really supposed to be fun. Thankfully, there are plenty of options for a great night out in Calgary.
Bowling in a bar is the ultimate date night activity. Challenge each other to a friendly round of bowling in an adults-only atmosphere (after 7 p.m.) and choose your eats from the full National menu. Lanes accommodate up to eight people, so this is a great spot for double or group dates. Extend the evening by playing ping pong or pinball and end the night upstairs with beers at National on 10th.
341 10 Ave. S.W., ntnl.ca
Few things pair better than arcade games and beer. Add your partner to the mix and you have an evening to remember. With more than 100 arcade games to choose from, there's plenty to do in this 50,000-square-foot entertainment centre located at Deerfoot City. Challenge each other to a competition on the climbing wall or work together to win at trivia night. Afterwards, wind down together over a wood-fired pizza at The Rec Room's restaurant, Three10.
1180, 901 64 Ave. N.E., 587-6077, therecroom.com
Delicious sushi is just a click away at Point Sushi, Calgary's only bullet train sushi bar. You simply enter your order on the supplied screen, and a miniature high-speed bullet train will race around a track to deliver you your meal. It's a dining experience that's both fast and fun.
116 2 Ave. S.W., 403-290-1118, @yycpointsushi
Calgary's Glenbow museum has opened a satellite location in The Edison building while it undergoes a major renovation. Entry is free thanks to the Calgary Downtown Association, making it easy for art buffs, families, first-time visitors and couples to visit the exhibits as much as they'd like. Once you're done taking in the art, head downtown for a snack or cocktail at one of the many nearby restaurants.
150 9 Ave. S.W., 403-268-4100, glenbow.org
Start in Eau Claire and go for a stroll along the East Village Riverwalk, ending at The Simmons Building. Once there, you can sip lattes at Phil & Sebastian, have dinner at Charbar or share a scone from Sidewalk Citizen Bakery. You can also sit on the rooftop patio and enjoy a drink while looking over the Bow River.
618 Confluence Way S.E., evexperience.com/simmons
Nothing says "true love" like absolutely annihilating your partner at a board game, right? At Hexagon Cafe, it doesn't matter if you're a gaming expert or a complete novice; with hundreds of games to choose from and a menu featuring café staples and various snacks, you're sure to find something up your alley.
200 1140 Kensington Rd. N.W., 403-209-2881, shop.thehexcafe.com
The recently renovated Plaza Theatre will transport you back in time with its lush pink interior and old-fashioned movie posters that pay homage to its 1930s origins. Take in a show, and follow it up with conversation around coffees at the built-in cafe or cocktails in the lounge.
1133 Kensington Rd. N.W., 403-283-2222, theplaza.ca
Prince's Island Park is a breath of fresh air no matter what the season. In the summer, enjoy a picnic in the flower gardens or catch your favourite folk musician at the Calgary Folk Music Festival. It's also nice to bundle up and walk hand-in-hand with your partner while taking in the beautiful fall changeover. Walking through Prince's Island Park to River Café is almost as wonderful as the food there. Go for brunch or dinner.
698 Eau Claire Ave. S.W., calgary.ca