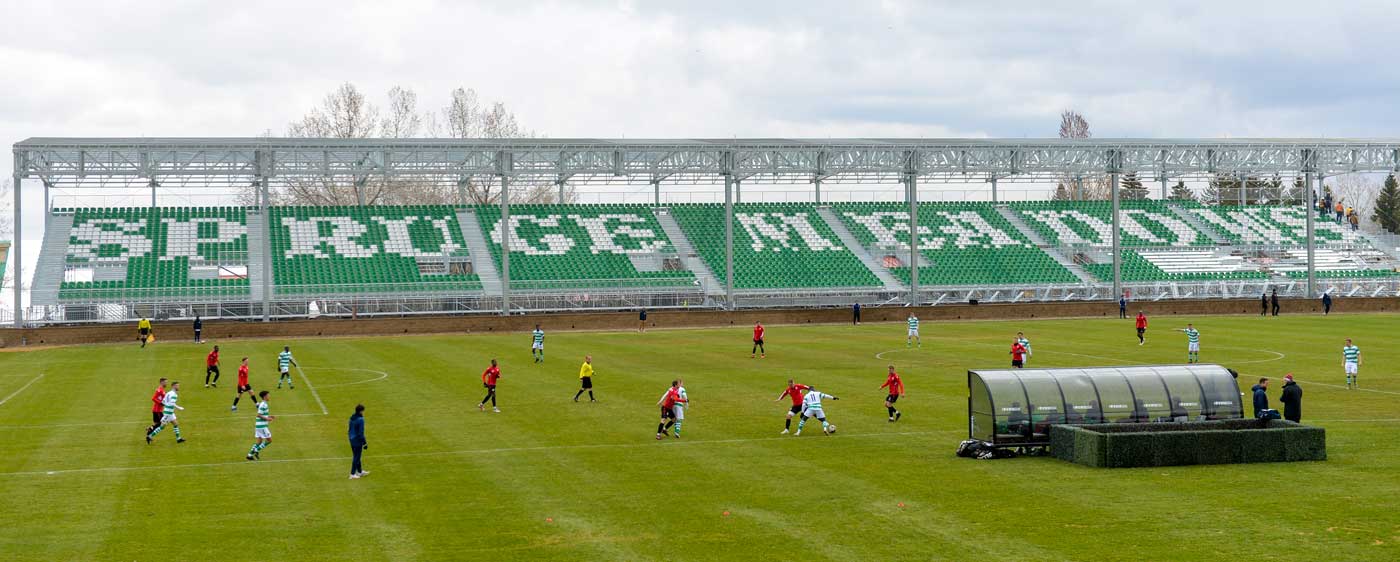 Baseball
May 28 to Aug. 6
Seaman Stadium, home to collegiate baseball team the Okotoks Dawgs, claims "there literally is not a bad seat in the house." But the stadium's berm seating on the grass beside left field is a particularly great option for young families. Adult berm tickets are $10 each while children 12 and younger can sit there for free. And no one stresses out if your kid is loud or needs to run off some steam.
256 Don Seaman Way, Okotoks, 403-262-3294, dawgsbaseball.ca
Equestrian
North American tournament July 3 to 7; Masters Sept. 4 to 8
While show jumping is the main attraction at Spruce Meadows, the equestrian facility also offers lots of free activities during the tournaments, including pony and wagon rides for children, Spruce Meadows Prairie Dogs shows, musical performances and a farmstand and maker's market. Download the Spruce Meadows Fan Experience app if you need help navigating the grounds. For rush seating, adult tickets are $5, while kids 12 and under and seniors 65 and over get in free.
18011 Spruce Meadows Way S.W., 403-974-4200, sprucemeadows.com
Football
Regular season runs June 15 to Nov. 2
Going to a Stampeders football game? Go early. There's a pre-game Multicultural Food Fest on Aug. 3 in the south practice field and tailgate parties in the parking lot on Aug. 17 and Sept. 2 and 14.
1817 Crowchild Tr. N.W., stampeders.com
Horse Racing
Standardbred racing March 17 to Aug. 5; quarter horse and thoroughbred racing Aug. 31 to Oct. 27
Check out a horse race at Century Downs on a Saturday, when you can pre-book a free tour of the barns for an extra-special experience. This year for the first time, the WPCA World Finals of Chuckwagon Racing (Aug. 21 to 25) will also take place here.
260 Century Downs Dr., Rocky View, 587-349-7777, cnty.com
Polo
May 19 to Sept. 15
This year marks Black Diamond Polo Club's 20th anniversary. Make the short drive southwest of Calgary for one of its many tournaments and match games and watch for free from the clubhouse or tailgate alongside the field.
Foothills No. 31, 403-230-6886, blackdiamondpolo.com
June 1 to Aug. 25
Tailgating at The Calgary Polo Club is a key part of the spectator experience — drive right up alongside the field, set up chairs and blankets, lay out a picnic and watch for free.
306002 24 St. W., Okotoks, 403-938-0182, calgarypoloclub.com
Soccer
Fall season runs July 6 to Oct. 19
Calgary's new professional men's soccer team kicks off its fall season this month. Take the free Red Arrow shuttle from Somerset/Bridlewood CTrain station, or drive your own vehicle to the games. Either way, coach Tommy Wheeldon Jr. suggests arriving early enough to check out the beer and food tents, music, team merchandise shop and more at Spruce Meadows lower plaza.
18011 Spruce Meadows Way S.W., 403-974-4567, cavalryfc.canpl.ca