When you're sandwiched between two stellar ski destinations, it's easy to get overlooked. That's long been the story of Cranbrook, B.C., a city of 20,000 between Fernie an hour to the east and Kimberley a half-hour to the northwest. But with great golf courses, fantastic fishing and hiking, and intriguing historic sites — not to mention its claim to being one of the sunniest spots in B.C. — Cranbrook is a destination in its own right. To get there from Calgary, it's about a four-and-a-half-hour drive, or a one-hour flight into Canadian Rockies International Airport (YXC). Here's how to make the most of your time in this sunny section of the Kootenay Rockies. (For the most up-to-date information about interprovincial travel restrictions due to COVID-19 visit hellobc.com.)
Golf
With a variety of scenic courses in and around the city, Cranbrook is a hot spot for golfers. The cream of the crop is Wildstone Golf Course, the first Black Knight Design by Gary Player Design course in Canada, which features impeccable turf conditions, beautiful vistas, gorgeous shaping and a super-fun finishing run that rivals anything in the province. If you don't have time to play the entire course, the Wildstone driving range serves up stunning views.
Located within the city limits, the Cranbrook Golf Club is a pretty parkland course with a walking-friendly layout framed by towering pines. A couple others in the area definitely worth booking a tee time at are the riverside links at St. Eugene Golf Resort & Casino on the Ktunaxa Nation north of Cranbrook, and Shadow Mountain, a roller coaster of a course with significant elevation changes.
Fishing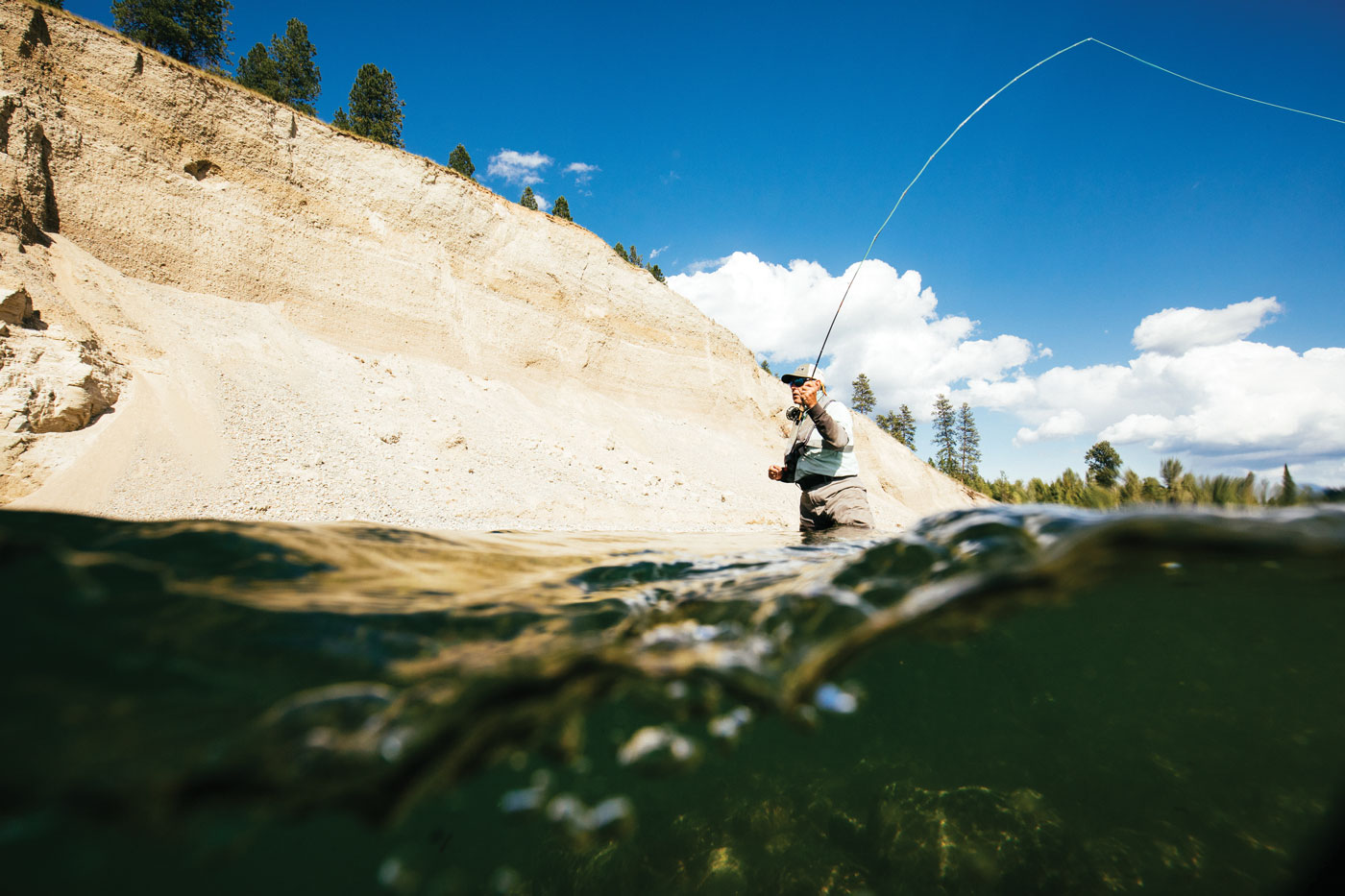 Originating high up in the Purcell Mountain range, the St. Mary River is one of the premier trout-fishing destinations in the Kootenay Rockies. Teeming with feisty cutthroat, this fast-flowing, freestone river draws fly fishing enthusiasts from all over. The Cranbrook region also offers great lake fishing: Stoney Lake, Jimsmith Lake and Peckham's Lake are three popular options, though the regions features upwards of 50 lakes where rainbow trout, cutthroat trout, bull trout and other species thrive. For guided excursions or information on all things fishing in the area, contact the St. Mary Angler Fly Shop in Cranbrook.
Off-road Cycling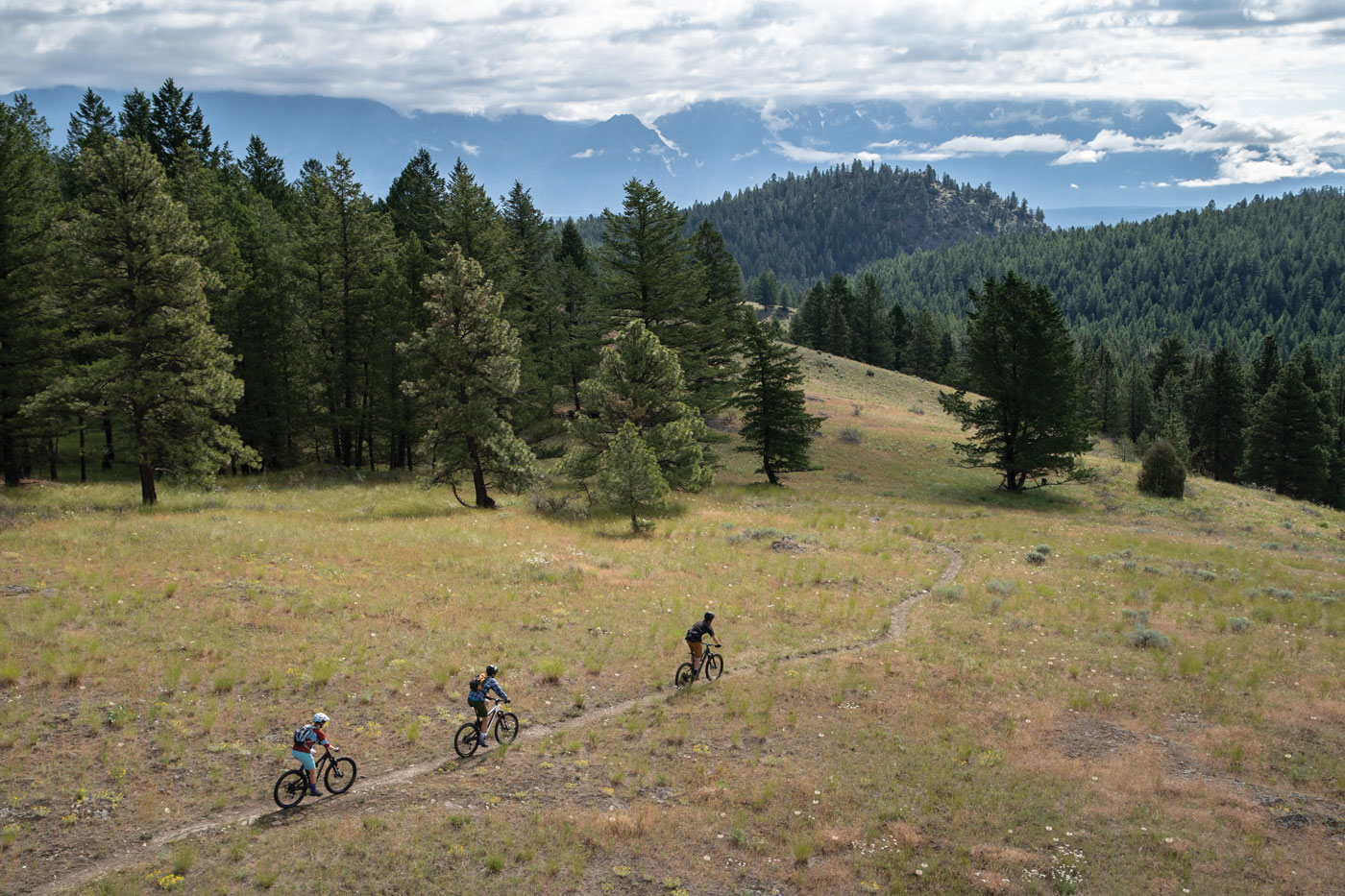 Although there are some gradual ups and downs, the 26-km North Star Rails to Trails pathway is ideal for recreational cyclists who want a scenic spin. Along the way you'll cruise over narrow bridges, pedal alongside the St. Mary River and glide through pretty forested areas peppered with lodgepole pine. The trail has numerous access points so you can customize your route according to ability. For mountain bikers craving a rockier ride, the Cranbrook Community Forest is a treasure trove of trails. This popular recreation area on Cranbrook's northeastern boundary boasts 84 trails of varying degrees of difficulty, although the vast majority of are rated "blue" (intermediate). Visit Gerick Sports in downtown Cranbrook for bike rentals and trail information.
Hiking
Pyramid-shaped Fisher Peak is the most prominent landmark in the Cranbrook area. Tipping out at 2,846 metres, this sun-blasted summit is the highest point in the southern Rockies. But the hike up Fisher should only be attempted by very fit and experienced adventurers skilled in route-finding, scrambling and negotiating exposed sections. The 4.5-kilometre trail to the summit is steep and rugged, with 1,340 m of elevation gain. Just getting to the trailhead is a rough 10-km drive requiring a solid four-by-four vehicle. You'll want at least eight to 10 hours for Fisher. If you make it to the summit, you'll be rewarded with jaw-dropping views (and sore muscles).
A more moderate option is Mause Creek Tarns, a 3.1-km trek with 405 m of elevation gain, that takes you up into scenic subalpine meadows filled with wildflowers, larch and fir trees. Wycliffe Buttes, the Cranbrook Community Forest, and the nearby Top of the World and Premier Lake Provincial Parks also offer exceptional hiking options.
Historic Attractions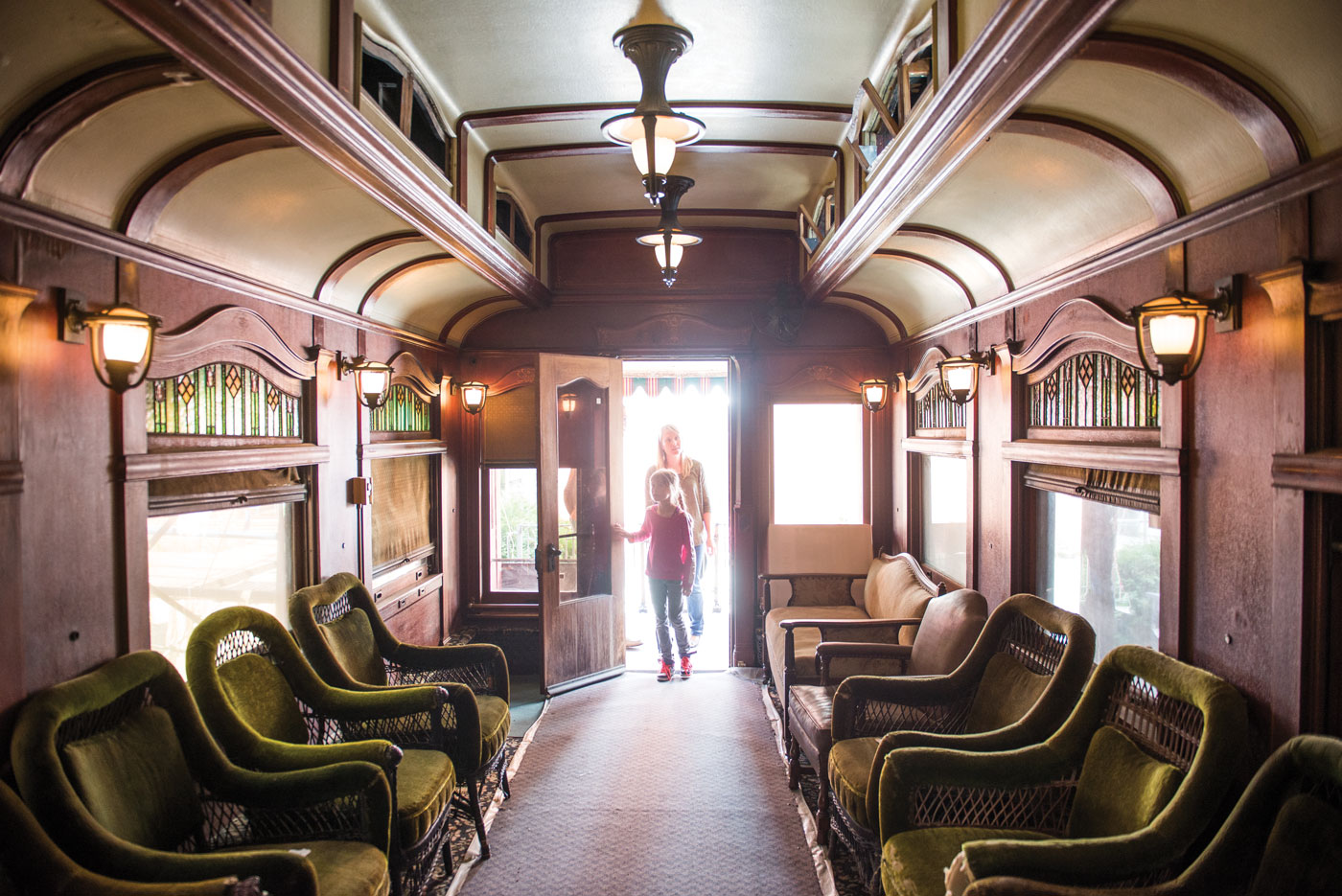 Train afficionados and history buffs will want to set aside ample time to explore the Railcar Collection at the Cranbrook History Centre. There you can view 13 railcars, embodying art deco and art nouveau design styles, as well as a 1927 executive night car that once transported VIPs including Queen Elizabeth II, Sir Winston Churchill and John F. Kennedy.
Two more historic sites in the area are Fort Steele, a restored-gold-rush town-turned-heritage-theme-park, and the Ktunaxa Interpretive Centre at St. Eugene Resort, where you can learn from Ktunaxa Elders and Knowledge Keepers about the property's dark past as a residential school before the Ktunaxa Nation reclaimed it as a tourist destination. These facilities have all had their operations affected by COVID-19, so make sure to check hours and opening times, and research visitor restrictions in advance.
Where to Eat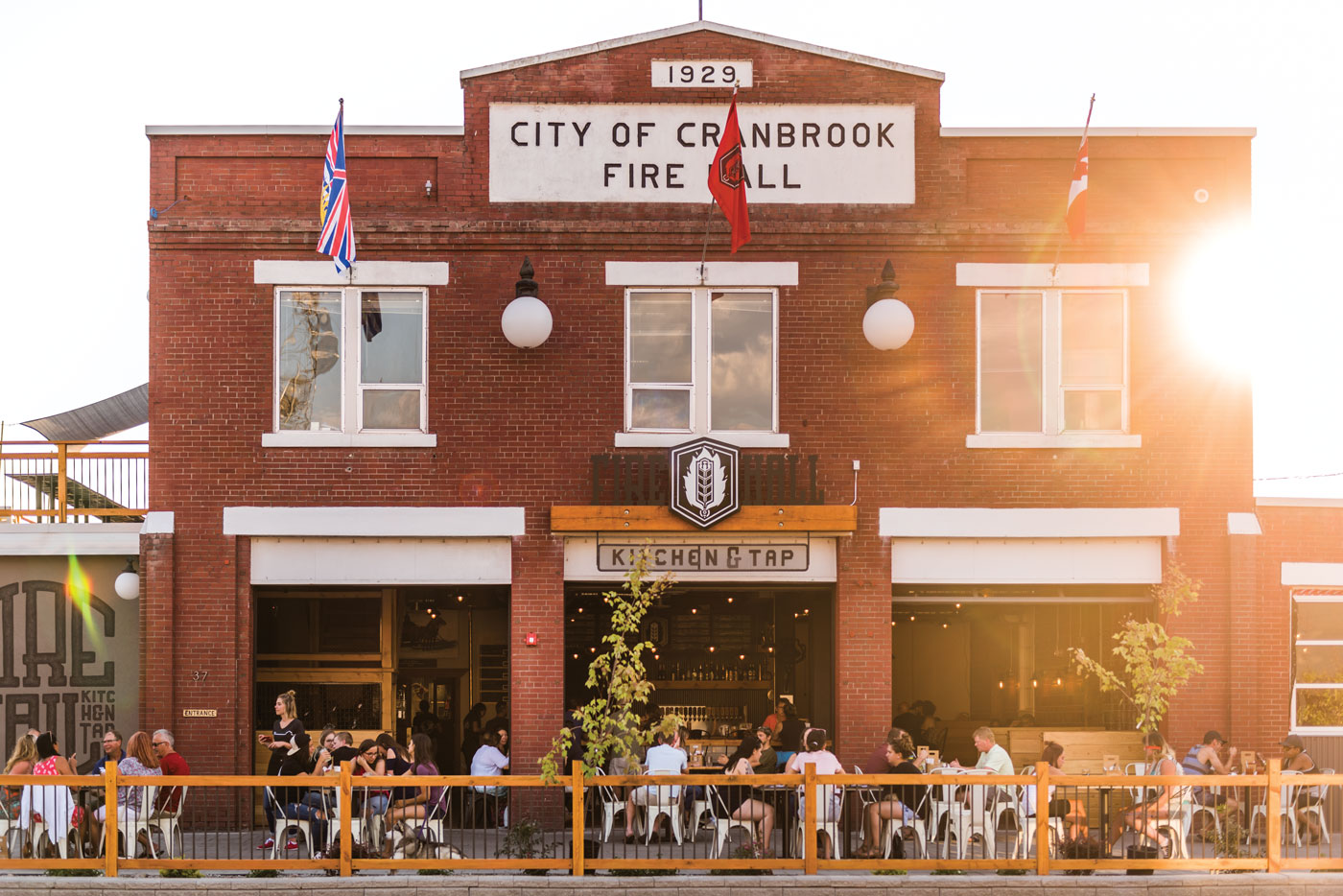 With more than 20 taps of local beer, mouth-watering food and a sweet patio out front, Fire Hall Kitchen & Tap in downtown Cranbrook is a key spot to refuel after a day on the trails, on the water or in the woods. In fact, the Fire Hall tagline declares it "your post-adventure hangout."
Another post-adventure hangout in downtown Cranbrook is The Heid Out Restaurant & Bar, where they serve tasty South Indian masala and the local favourite, jaeger schnitzel. The Heid Out is also home to Fisher Peak Brewing, a craft brewery operating out of the basement. If you're in search of all-day breakfast and comfort food, The Cottage Restaurant is a classic down-home diner famous for its Bennies and its bread.
Where to Stay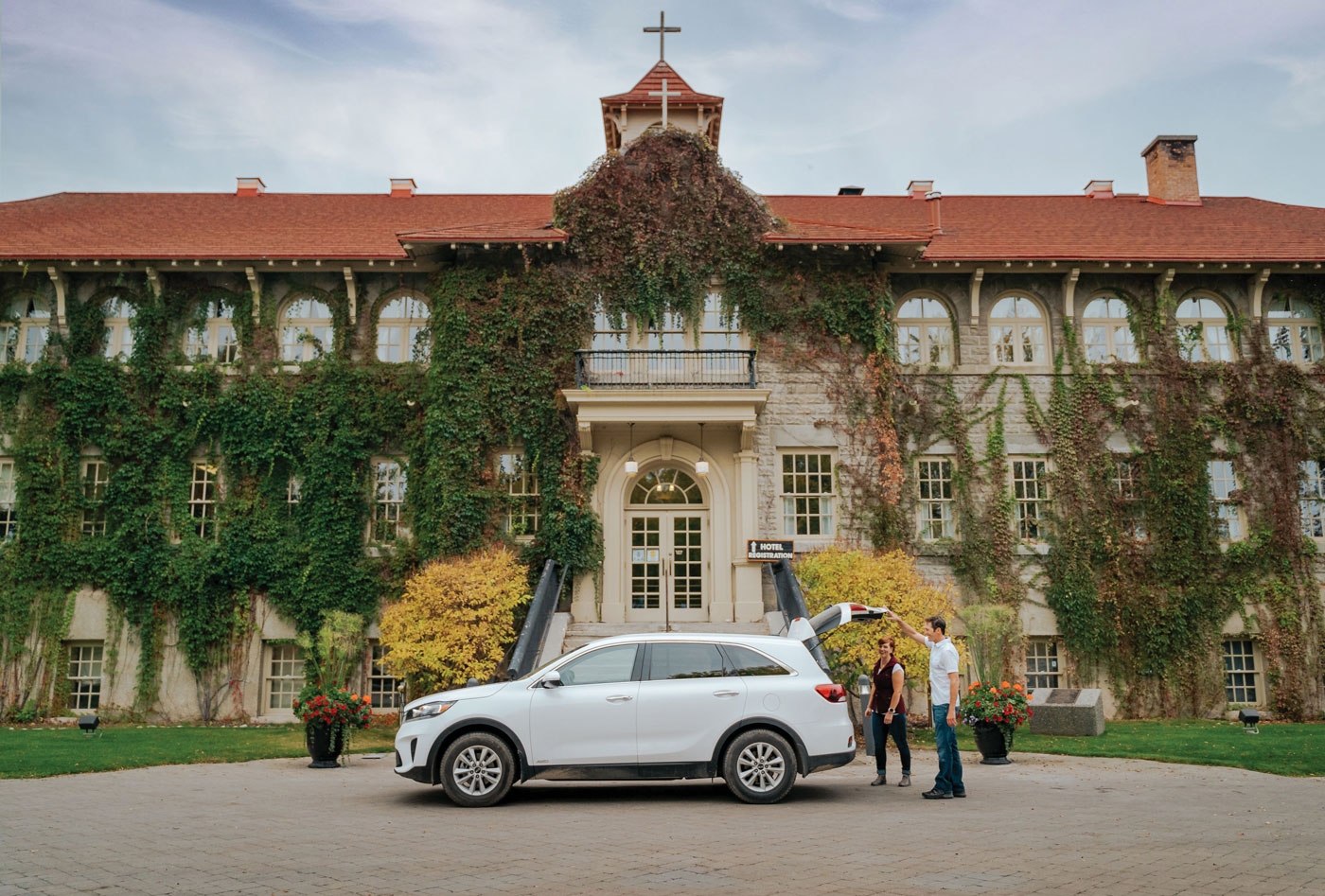 For a stay right in Cranbrook, Prestige Rocky Mountain Resort has some newly renovated rooms available for booking, as well as a train car that has been converted into two guest suites. Outside the city, St. Eugene Resort has 125 boutique hotel rooms and suites as well as a riverside RV park. If you're camping, one of the best options in the area is Moyie Lake Provincial Park, a 111-site campground on the shores of a mountain lake.
Avenue's writers and editors are occasionally invited to experience dining or adventure experiences as a guest, including some of the experiences in this story. Neither complimentary experiences nor advertising are required for coverage in Avenue. Neither companies that advertise nor those that provide other incentives are promised editorial coverage, nor do they have the opportunity to review or approve stories before publication.