Tucked into the foothills at the base of the Rocky 
Mountains, the sister towns of Black Diamond and Turner Valley are just four kilometres apart on High
way 22 (a.k.a. the Cowboy Trail). The area has a proud history of coal mining, oil and gas production and ranching, and that is palpable whether you're perusing the shops, galleries or restaurants in the well-preserved heritage buildings 
or gazing out at the pristine rolling ranchlands surrounding what's been fondly dubbed "Diamond Valley."
What to Do in Black Diamond and Turner Valley
Indulge your childhood dreams of earning your spurs as a cowboy by taking to the Rocky Mountains on horseback. From a two to three-hour guided trail ride to a four- or seven-day adventure ride, there's no shortage of options. Open year-round for rides and cabin rentals, it's a true Alberta vacation. Reservations are required.
403-933-2867, anchord.com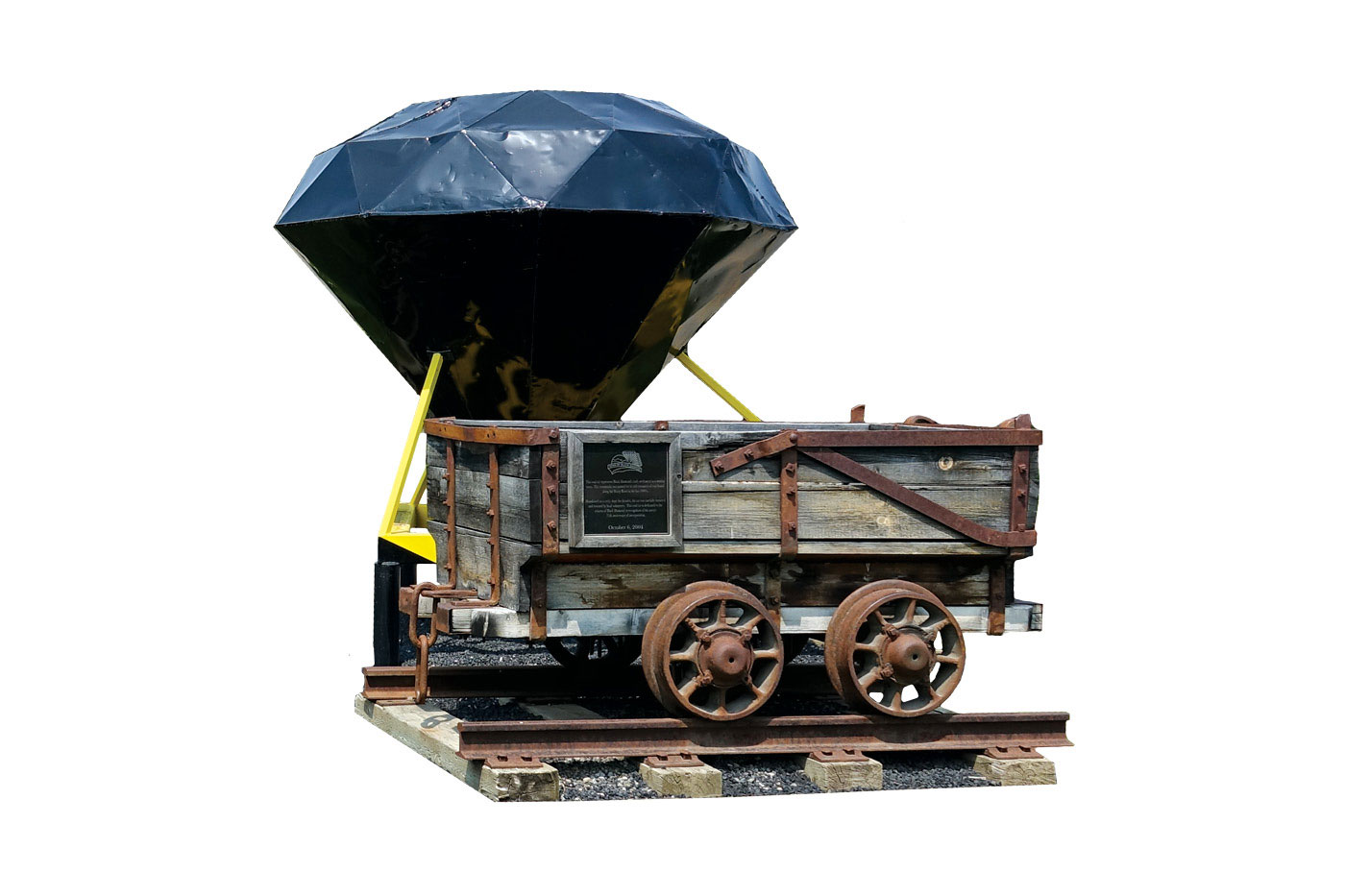 This coal car (above) represents Black Diamond's mining history. Volunteers restored it and dedicated it to the town in 2004, the year Black Diamond celebrated its 75th anniversary of incorporation. Look for it on Black Diamond's Main Street.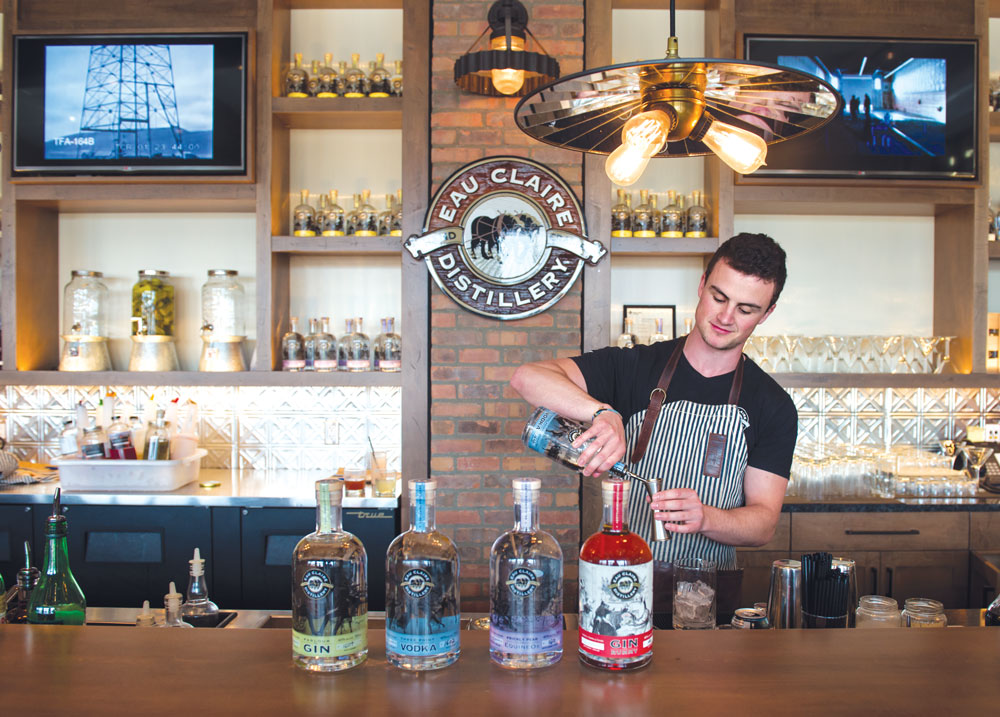 For the last few years, Alberta has been experiencing a distillery boom and Eau Claire Distillery is the first of the independent craft distilleries here. Housed in a 1929 movie theatre, Eau Claire is currently open for retail sales and offers a limited but superb menu of craft cocktails and food.
113 Sunset Blvd. N.W., Turner Valley, 403-933-5404, eauclairedistillery.ca
If gentle hiking is your thing, take a walk along the three-kilometre paved Friendship Trail linking Black Diamond and Turner Valley. The trail passes several scenic view points and interesting rock formations. It's also open to cyclists and makes for a fun family ride.
This off the beaten path adventure company has been connecting people to nature for over 11 years. It provides customers with a truly unique outdoor experience by leading wild, edible plant walks and hikes from late May to late July, and snowshoe safety and winter survival experiences from mid-January to mid-March. Prepare to learn all you need to survive in the foothills from a professional hiking guide and nature educator.
Turner Valley, 403-968-4816, fullcircleadventures.com
The taproom at Hard Knox Brewery opened in Black Diamond in May 2018 and is a popular hangout space with a large, grassy beer garden outside. Hard Knox has four core beers — Grunt Work Vienna Ale, Black Diamond Blonde, Sun Up to Sun Down Banana Brown and Dusty Trail IPA — as well as a rotation of other beers on tap. There's also an onsite barbecue shack called Smokey Goos BBQ.
445 1 Ave. N.E., Black Diamond, 403-800-5603, hardknoxbrewery.com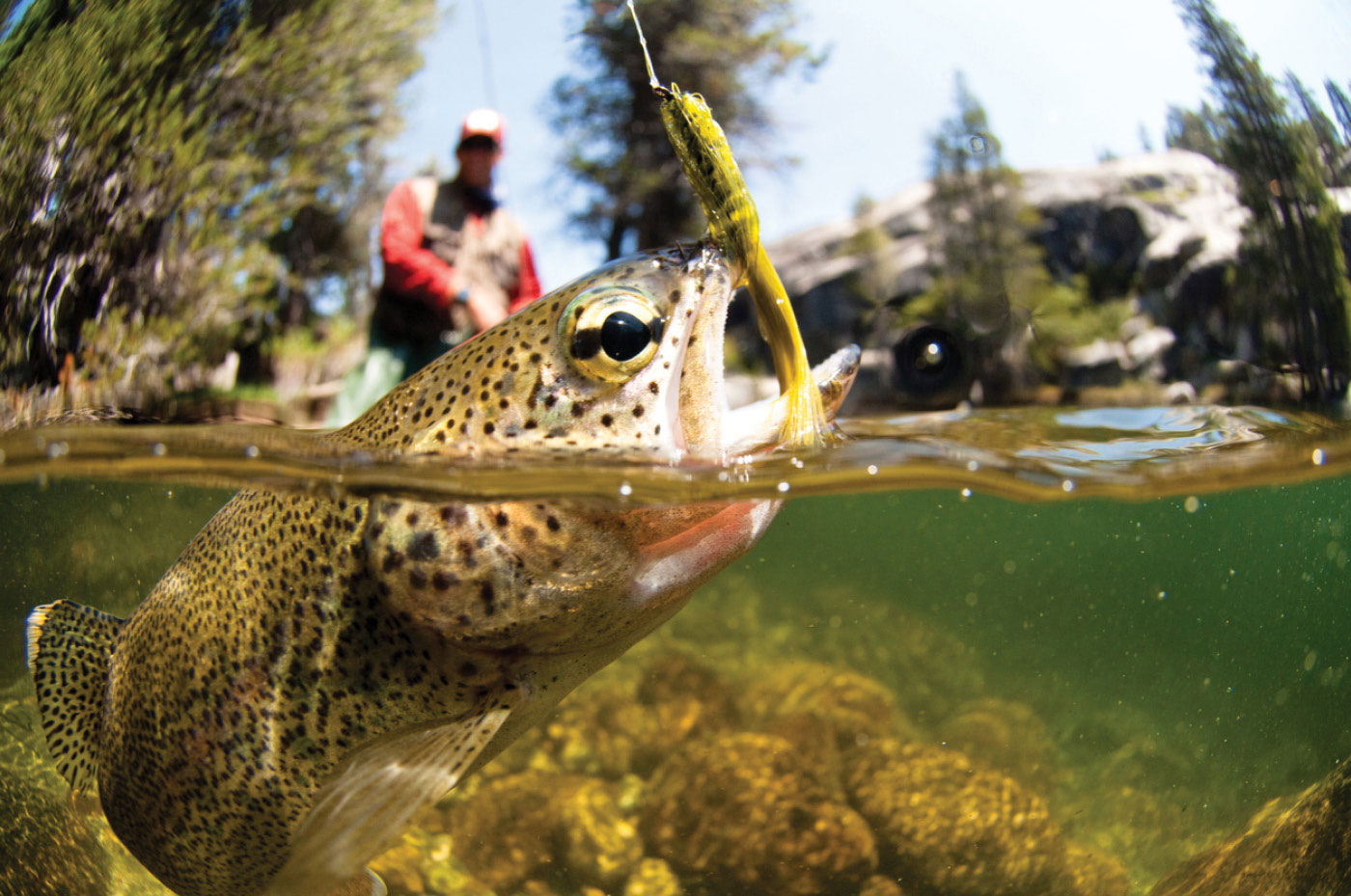 Sheep River Falls, just over 35 km west of Turner Valley, may be the prettiest falls near Calgary. Accessible via a short, easy path starting at Sheep River Falls day area, the area is rarely crowded and is perfect for picnicking. The Sheep River itself offers excellent fly fishing for trout, especially big bull trout and fun-to-catch mountain whitefish. Finding a good fishing spot may require some bushwhacking but it'll be worth it to fish in this pristine, relatively uninhabited area.
Where to Eat
Chuckwagon Cafe & Cattle Co.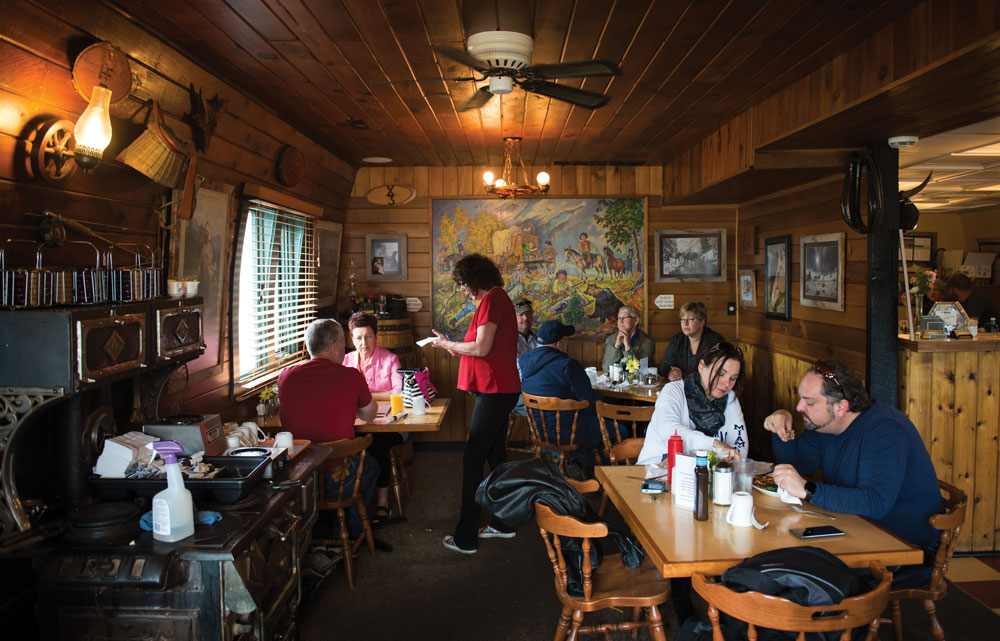 No trip to Black Diamond/Turner Valley is complete without a stop at the Chuckwagon Cafe & Cattle Co. This mainstay is as homey as homey gets. Set in a cute red barn, the Chuckwagon serves all-day breakfast and just over half of the beef used by the restaurant comes from owner Terry Myhre's own ranch. At the very least, pop in for some to-die-for fries (you know you want 'em).
105 Sunset Blvd. N.W., Turner Valley, 403-933-0003
If you are looking for a quick, cool treat on a hot day, get hard ice cream or soft serve from the takeout window at this casual restaurant. Get a seat in the gazebo with comfy banquet seating and string lights.
146 Main St., Turner Valley, 403-933-2331, countrystorediner.ca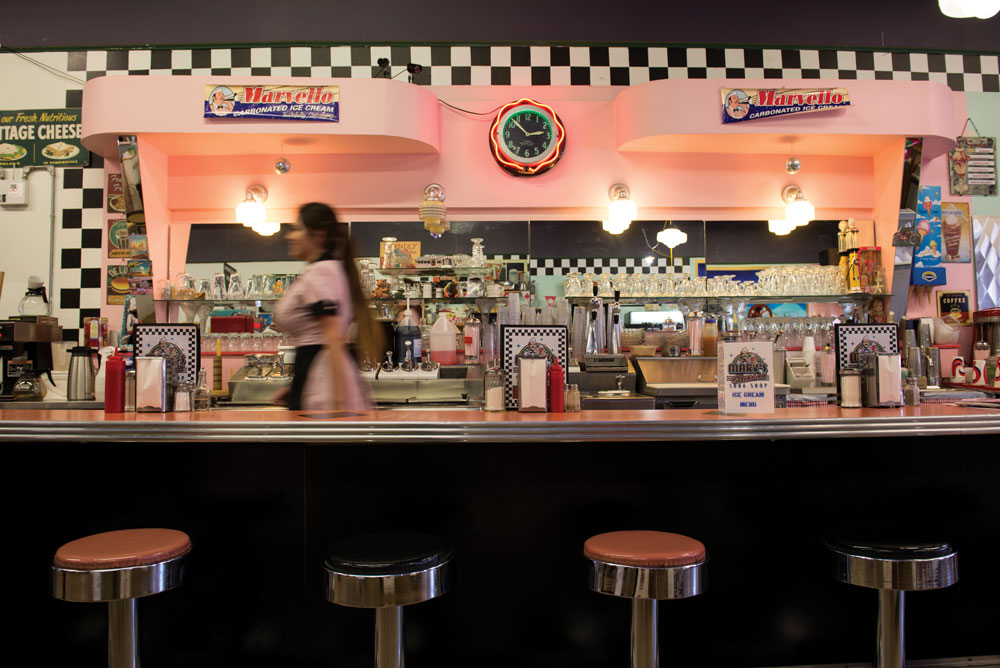 Marv's Classic Soda Shop is a must for the milkshake-loving crowd or anyone who likes their classic diner fare to come with a generous helping of 1950s bric-a-brac. Owner Marvin Garriott looks perfectly the part and is the self-proclaimed inventor of carbonated ice cream, which he makes along with other old-timey treats.
121 Centre Ave. W., Black Diamond, 403-933-7001, marvsclassicsodashop.com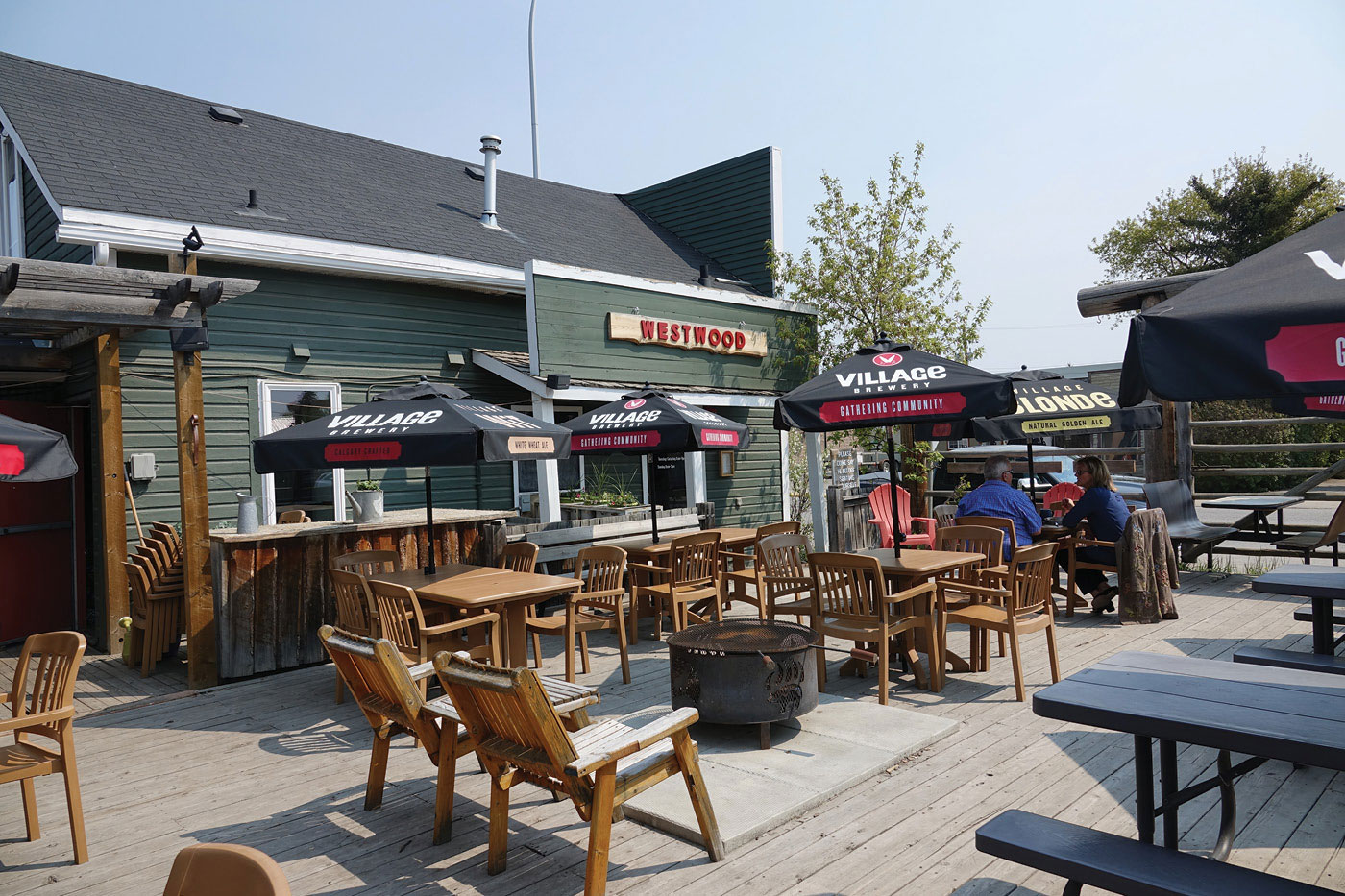 The Westwood serves modern pub food. Standout dishes include deep-fried avocado bites and hearty burgers made with local lamb, bison and beef. The Westwood also features a sunny south-facing patio — the perfect place to linger over Sunday brunch.
115 Government Rd., Black Diamond, 403-933-3002, thewestwood.ca
Where to Shop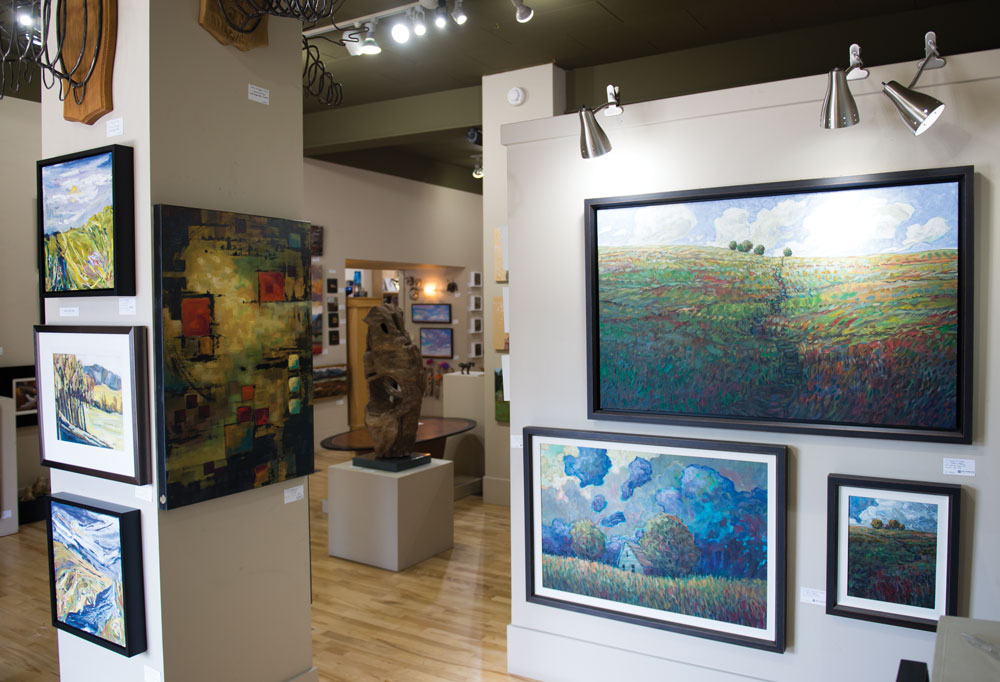 Whether you're shopping or just browsing, Bluerock Gallery represents a wide spectrum of art forms (and prices), including paintings, ceramics, glass, jewellery, books and fabric art by almost 200 regional artists. There's nothing cold or stark about this gallery. The Bluerock is curated and designed to capture the spirit of the local culture, which includes browsing at an unhurried pace.
110 Centre Ave. W., Black Diamond, 403-933-5047, bluerockgallery.ca
This Black Diamond boutique has Fair Trade fashions, locally made apothecary products and other knickknacks. It's a great store to browse.
112 Centre Ave., Black Diamond, 403-933-5992, blackdiamondbohemia.com
Sandul's is a local staple in Black Diamond. In addition to meeting pharmaceutical needs, this local spot also specializes in British imports. It started small, with treats such as biscuits and Walkers crisps, but it grew to take over an entire aisle with Heinz baked beans, marmalade, curry-flavoured gravy and seasonal specialty items during Christmas, Easter and Halloween. Word has it customers make the drive from across Southern Alberta to stock up on a taste of the UK.
127 Centre Ave. W., Black Diamond, 403-933-4818, sandulspharmacy.com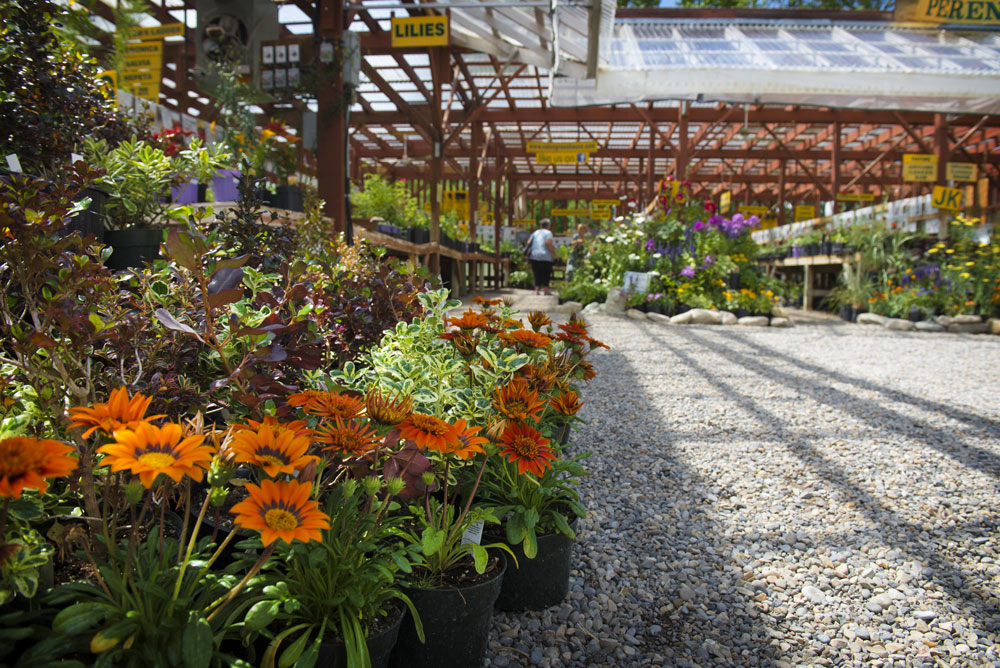 Since 1976, Vale's Greenhouse has been sharing the secret art of gardening in Alberta's harsh climate. Stop in to pick up hardy perennials fit to withstand the wind, rain and snow, or take a lesson on how to keep the garden flourishing. With six greenhouses and a huge perennial area, there's no shortage of variety at Vale's. By early August, the gift shop is ready for the Christmas season with a large selection of household and outdoor items.
301 3 St. N.W., Black Diamond, 403-933-4814, valesgreenhouse.com