Louisa Ferrel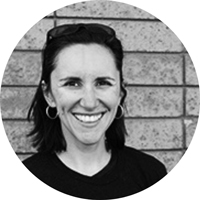 Louisa Ferrel was one of the recipients of Avenue's 2019 Top 40 Under 40. Together with her husband Conrad, Ferrel started True Büch Kombucha, a Calgary-based kombucha company that produces delicious beverages, supports the environment and reinvests in the community. As a University of Calgary Haskayne School of Business graduate and a CPA, she is passionate about helping women entrepreneurs gain the skills they need to succeed through her non-profit, True Incubator.
Tim Fox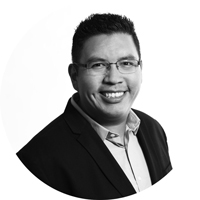 Tim Fox is the vice-president of Indigenous relations with the Calgary Foundation where he hopes to strengthen, enhance and shift the culture and practice at the foundation while incorporating work of the Truth and Reconciliation Commission both internally and in the broader community. Fox is a proud member of the Blackfoot Confederacy from the Kainai (Blood) reserve. Recently, Fox wrote and published his first book, a children's booked titled, Napi kii Imitaa (Napi and the Dogs). Fox facilitates Indigenous men's domestic violence groups at the Calgary Correctional Centre, is co-chair for The Circle on Philanthropy and Aboriginal Peoples in Canada and is the proud father of an 9-year-old daughter. As a self-proclaimed edgewalker, Fox endeavours to incorporate a lens of equity and decolonization in all he does.
Allison Hakomaki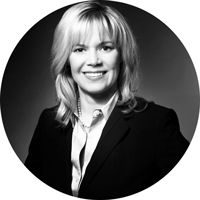 Allison Hakomaki is the senior vice-president and head of prairies, corporate finance for BMO Bank of Montreal. As head of the prairies region, Hakomaki is accountable for the management of all Canadian commercial banking lines of business, products and services for the region (Alberta, Saskatchewan, and Manitoba). She joined BMO in 1997 as a commercial account manager trainee in Toronto and progressed through various roles in commercial banking, headquarters and corporate finance. Hakomaki holds an MBA from Queen's University, is a chartered professional accountant and earned an undergraduate degree in business from Wilfrid Laurier University.
Käthe Lemon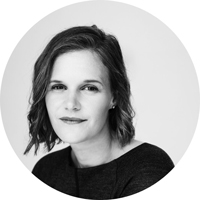 Käthe Lemon is the editor-in-chief of Avenue magazine in Calgary. She has worked as a magazine editor and writer for 20 years for a range of publications and has been at the helm of Avenue since 2007. She started her career in trade magazines, working for West Coast Aviator, then launched and edited two in-flight magazines. She has also worked for The Atlantic Chamber Journal, Outpost and Alberta Views. Her work has been recognized with awards from the Alberta Magazine Publishers Association (AMPA), the Western Magazine Awards, the National Magazine Awards and the International Regional Magazine Publishers Association. In 2011 she was named Editor of the Year by AMPA and this past year AMPA named Avenue the Alberta Magazine of the Year.
Avnish Mehta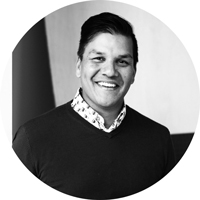 Avnish Mehta is a born-and-raised Calgarian. He is an entrepreneur, community builder and avid volunteer. He has had a varied career from day trading currency and commodity in Singapore to developing the Calgary Refugee Health Clinic. Now, he is a principal of Stand and Command, a Calgary firm focused on presentation skills training. He is a beer baron with Village Brewery, a co-founder of FARE Development and the board chair for the Calgary Public Library. He was part of Avenue's Top 40 Under 40 Class of 2018.
John Pantazopoulos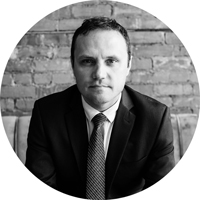 John Pantazopoulos was recently vice-president corporate financial services with a large Alberta-based financial institution leading a 50-plus person team responsible for a $5 billion credit portfolio within energy, oil field services, project finance and financial markets. Prior to that, Pantazopoulos held the position of senior vice-president finance and CFO of an Alberta-based, private-equity backed intermediate E&P producer, which he co-founded. He is a CFA charterholder and holds an ICD.D designation. He is also passionate about public education, serving on several committees including the audit committee for the Calgary Board of Education. He also serves as chair of the Calgary Parking Authority. He was part of Avenue's Top 40 Under 40 Class of 2017.
Dr. Shafeena Premji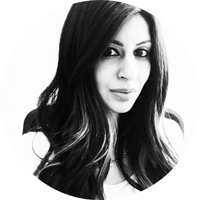 Dr. Shafeena Premji is a family physician with advanced training in women's health, prenatal care, labour and delivery, contraception and menopause. She is the owner and medical director of two clinics in the southeast of Calgary — Mahogany Medical Clinic and The Village Medical – Westman Village. Premji sits on the board of directors for the Canadian Menopause Society. She is a true advocate and is passionate about the proactive health needs and overall well-being of women from teenage years, motherhood, mid-life and beyond the menopause transition.
Zain Velji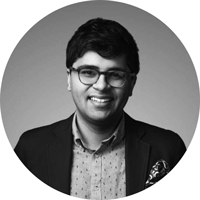 Zain Velji served as campaign manager for Mayor Naheed Nenshi and worked on the campaigns for U.S. Senator Elizabeth Warren and U.S. President Barack Obama. Velji is now the vice-president strategy for Northweather. He is a frequent public speaker and political commentator who appears weekly on CBC radio and television. His writing has been published in the Toronto Star, the Globe and Mail, Christian Science Monitor and The National Post. He chairs the board of The Canadian Children's Book Centre, serves on the board of the YMCA Calgary and the Education and Lifelong Learning committee of the Calgary Foundation, and is the city co-chair of the Banff Forum. Velji was part of Avenue's Top 40 Under 40 Class of 2018.