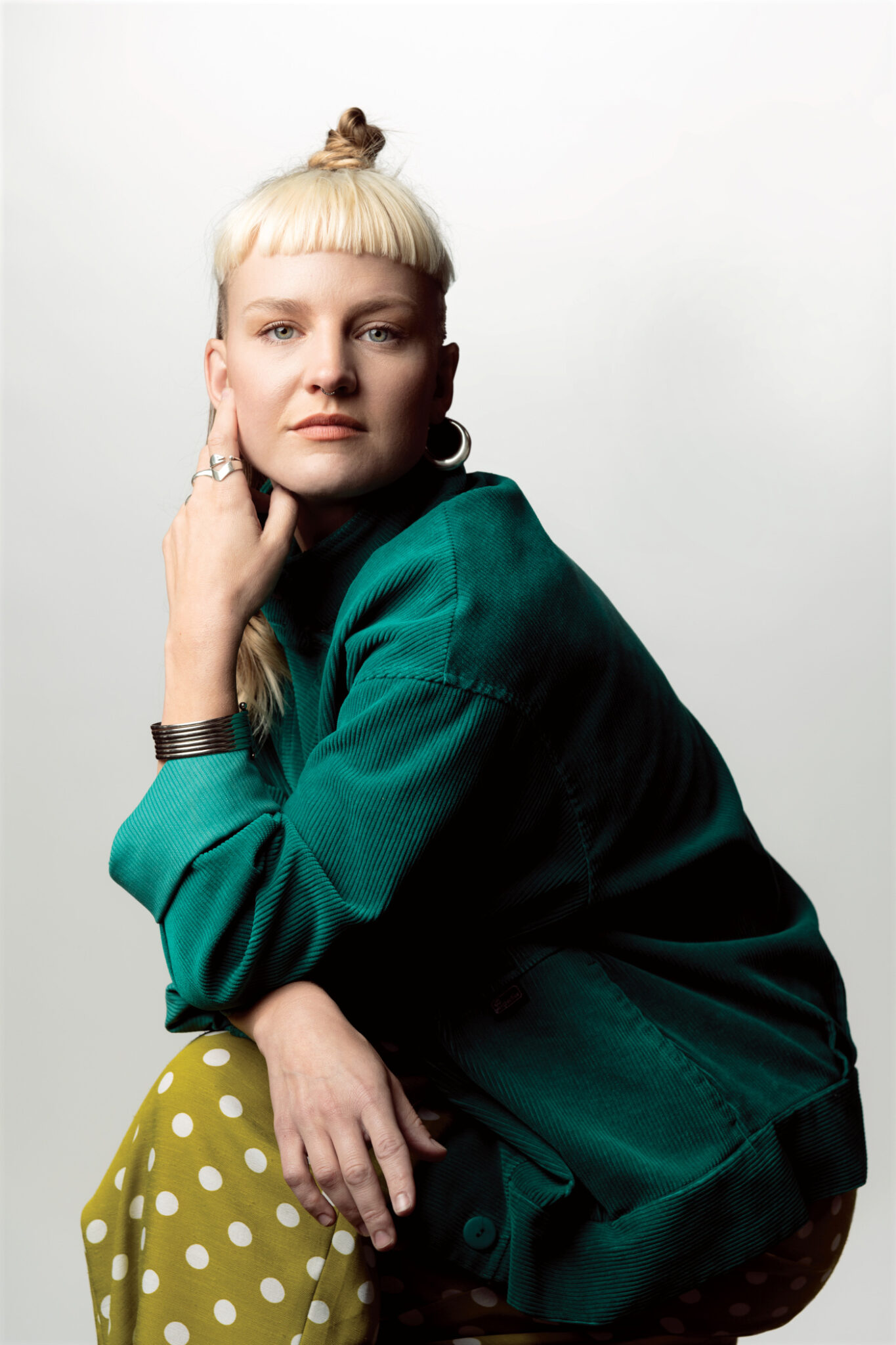 Age: 31
Job title: Self-employed Visual Artist
Why she's a 2020 Top 40 Under 40: Artist Katie Green creates striking murals and public art works that impact Calgary's urban environments and inspire community connection.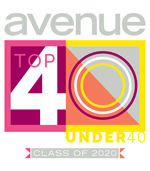 Katie Green has been creating murals since 2012, with her first mural project in Kathmandu, Nepal. That was when she truly started exploring public art and the impact it has on its environment. She began to recognize the responsibility of entering an environment and altering it, therefore changing the way people experience that environment. "I saw how this created opportunities for conversation and relationship building," Green says. "Working in public spaces presented a way that I could connect with people."
Green's most ambitious public art display so far is Bridge, painted on 16 separate surfaces along the East Village RiverWalk, including public washrooms, sheds and bridge abutments. The process for creating Bridge had Green collaborating with 13 Calgarians, aged 13 to 65, from a range of community groups including the Calgary Drop-In & Rehab Centre, The Salvation Army and others. Commissioned by the Calgary Municipal Land Corporation, the work took her four months to complete. "[Bridge] was really important for me because it was the first time I integrated my painting practice in a way where I was able to connect with people in what felt like a more meaningful and tangible way," she says.
Green has also done murals for cSpace King Edward, the Beltline Urban Murals Project, Calgary Public Library's Bowness location and the Department of Art at the University of Calgary. She is now participating in the City of Calgary-commissioned Black Lives Matter mural series in partnership with Pink Flamingo and other groups, maintaining her focus on collaborative work, though with a more behind-the-scenes role providing leadership to other artists.
"I want any tools and skills I have learned within my practice to be ones that are helpful to others," Green says.
"A big reason I create work is to not only explore the relationship I have to myself, but to move from that place to be in relationship with others."