The intimate patio outside of Cardinale is enclosed and covered with a pergola and further cooled by a row of trees on the adjacent sidewalk. The romantic space is handy for a pre-Saddledome concert cocktail or a mid-summer pasta dinner, and also great for a mid-week lunch not too far from downtown.
401 12 Ave. S.E., 403-264-6046, cardinale.ca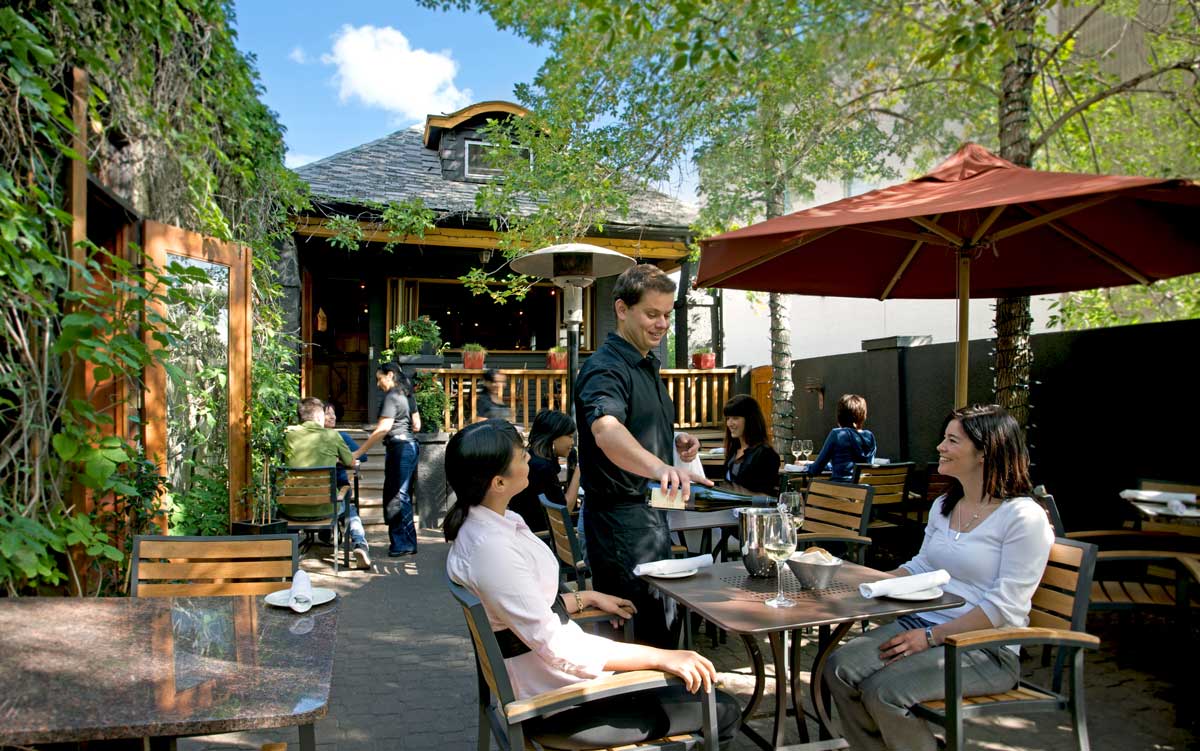 Cilantro updated its dining room earlier this year, going for a more casual vibe, but its beloved patio remains pretty much the same. The enclosed courtyard, lined with Virginia creeper and covered with tree branches, provides a respite from the hot sun.
338 17 Ave. S.W., 403-229-1177, cilantrocalgary.com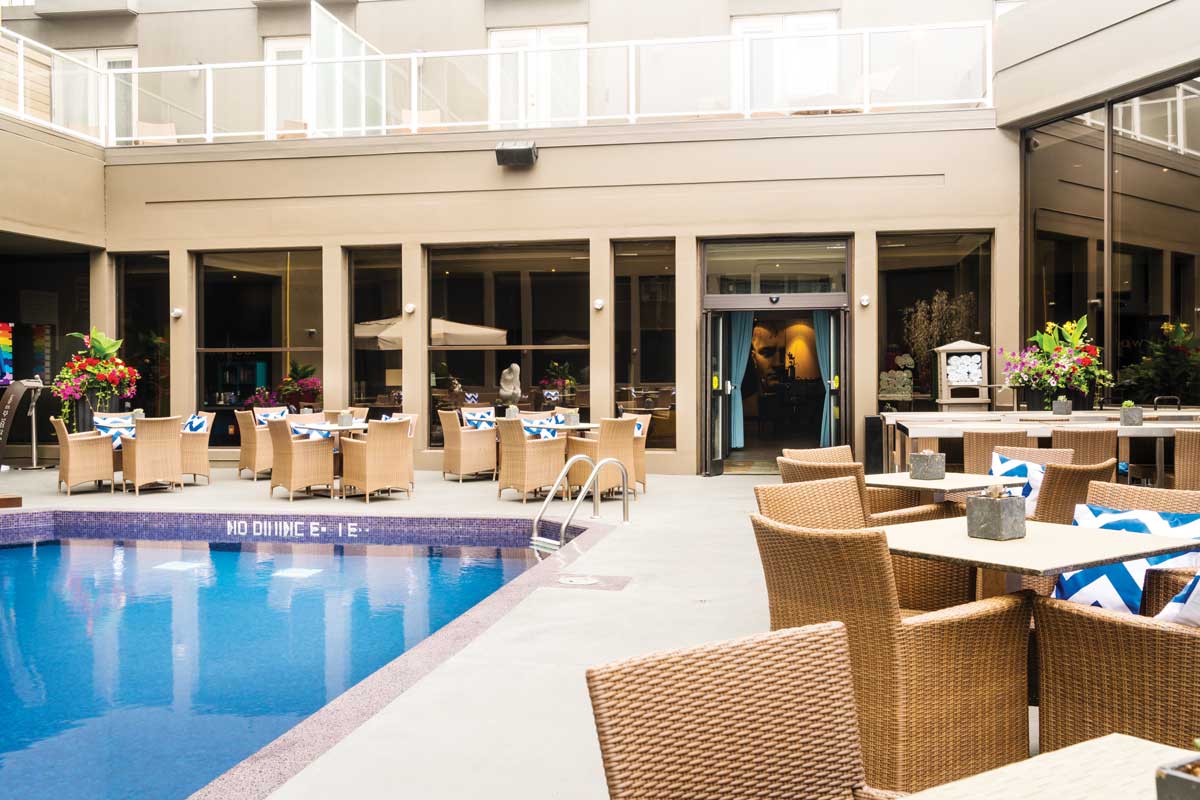 There's no more refreshing way to cool off than by splashing around in a pool. You don't have to be a hotel guest to enjoy Hotel Arts' poolside patio. Take a dip, then enjoy dinner from the adjacent Raw Bar with drinks from the poolside-exclusive cocktail menu.
119 12 Ave. S.W., 403-266-4611, hotelarts.ca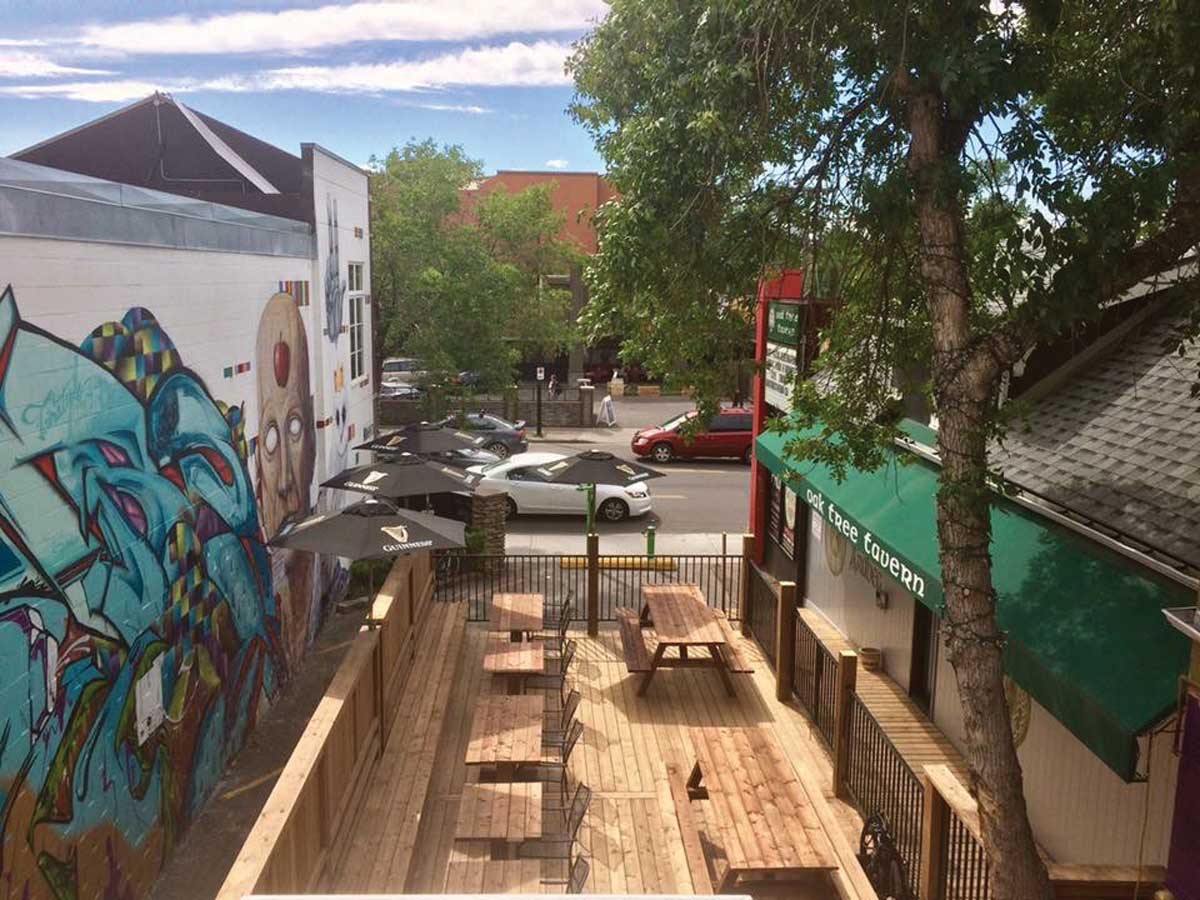 Few things beat a backyard beer on a hot day and that's the vibe you'll find on the second-floor patio at the Oak Tree Tavern. Perched over a Kensington alleyway, it's a casual spot shaded with umbrellas, offering a view of downtown and busy 10th Street.
124 10 St. N.W., 403-270-3347, oaktreetavern.ca
Sitting by the lagoon at Prince's Island Park always makes a hot Calgary day feel just a little bit cooler. River Caf's outdoor terrace is shaded by big umbrellas as well as lush tree cover, which makes for a coveted seat from which to enjoy something from the restaurant's wine list.
25 Prince's Island Park, 403-261-7670, river-cafe.com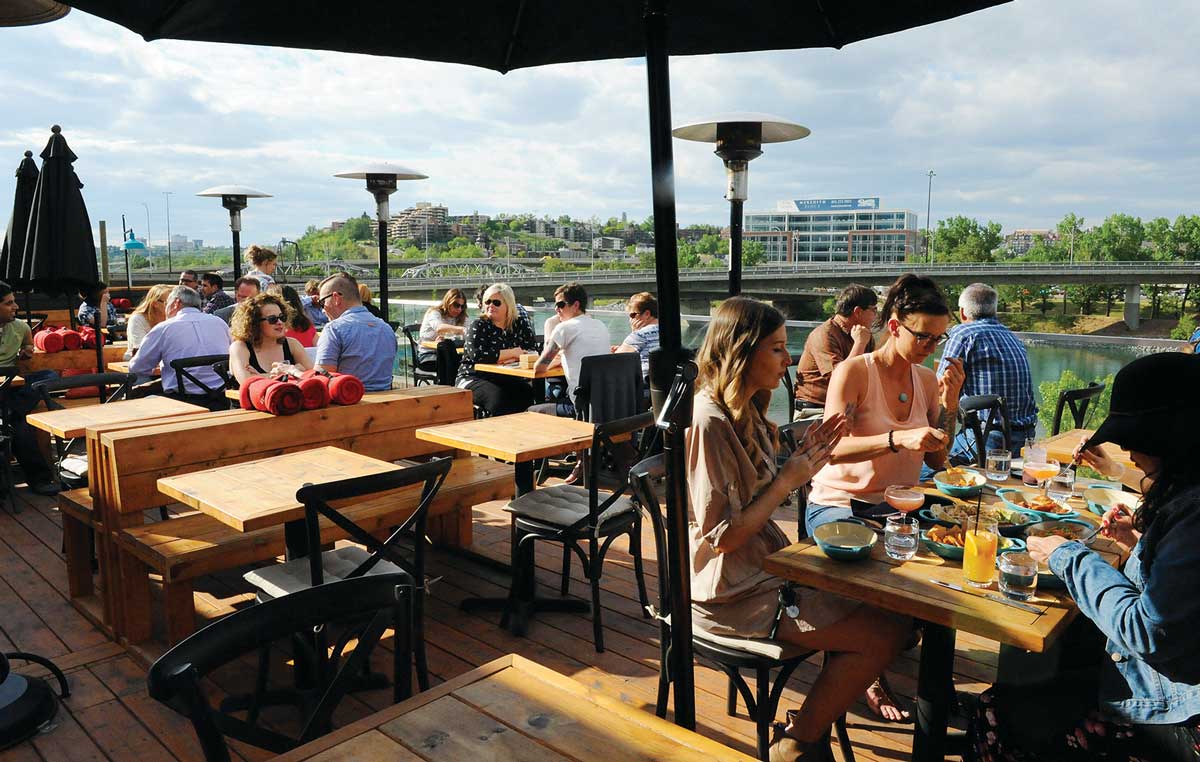 While there are umbrellas for shade, the Rooftop Bar above Charbar is also the choice spot to take in the full warmth of the sun and enjoy both downtown and river views. This season Rooftop also boasts a brand-new patio-only Mexican-inspired menu. (But note that reservations made through Open Table cannot be used at Rooftop.)
618 Confluence Way S.E., 403-452-3115, rtbsimmons.ca