Pet-friendly patios are few and far between in the city, but there are a few gems that have special spots for dogs, water bowls for them and even treats to hand out. (As an aside, be sure to check city bylaws if you're taking your dog out and are unclear about the rules.) Please note that these photos were taken prior to the COVID-19 pandemic and that many patios may have new physical distancing and safety measures in effect.
This large patio has more than enough room for you and your furry friend. Enjoy views of the downtown skyline peaking through the surrounding trees as you sample an item from 1918 Tap and Table's seasonal menu.
1918 Kensington Rd. N.W., 403-209-1918, 1918tapandtable.com
Pooch patrons are in luck, as the Beltliner has introduced a new two-course dog menu that your pup can enjoy on the patio. Your pooch will feel right at home as the Beltliner staff cater to their needs as well as yours. Don't forget to ask the staff for a doggy biscuit (or two) to give to your furry friend.
243 12 Ave. S.W., 587-955-1555, thebeltliner.com
Make your way along the river path to this 21-year-old Calgary restaurant to indulge in some barbecue without leaving the pup at home. Owners are asked to keep their furry friends on a leash during their time on the dog-friendly patio.
10, 316 3 St. S.E., 403-264-6419, bookersbbq.com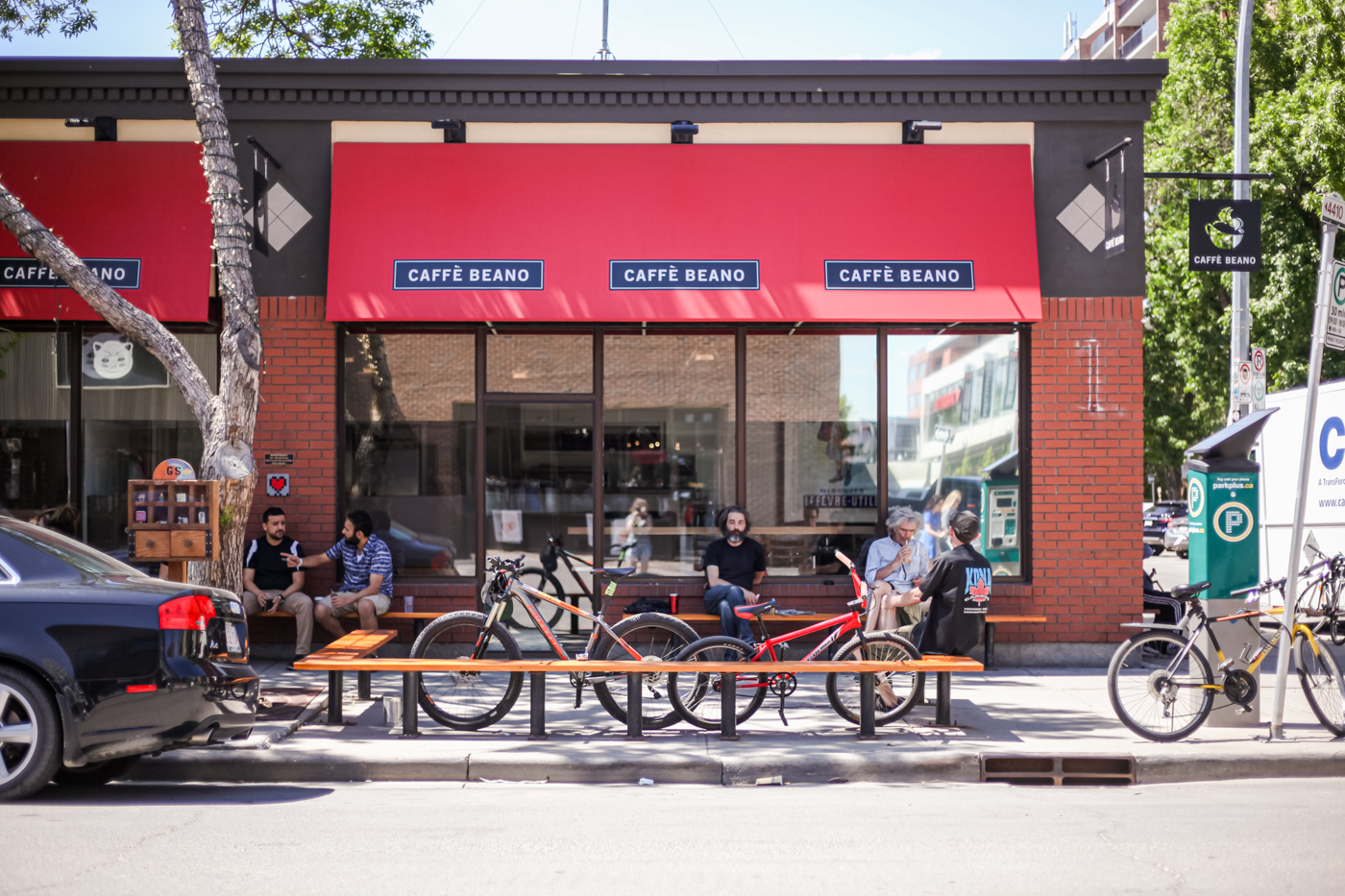 More of a sidewalk gathering area than a formal patio, the benches outside Caffe Beano are welcoming for pooches. You'll often find dog bowls filled with water here, so that your canine can rehydrate while you're sipping your Americano.
1613 9 St. S.W., 403-229-1232, caffebeano.ca
This eccentric neighbourhood brewery allows you to bring your own snacks and your four-legged friend. Sip on locally made brews while Fido cashes in on extra pets from dog-loving patrons and kisses from fellow furballs.
1100 11 St. S.E., 403-764-2653, coldgarden.ca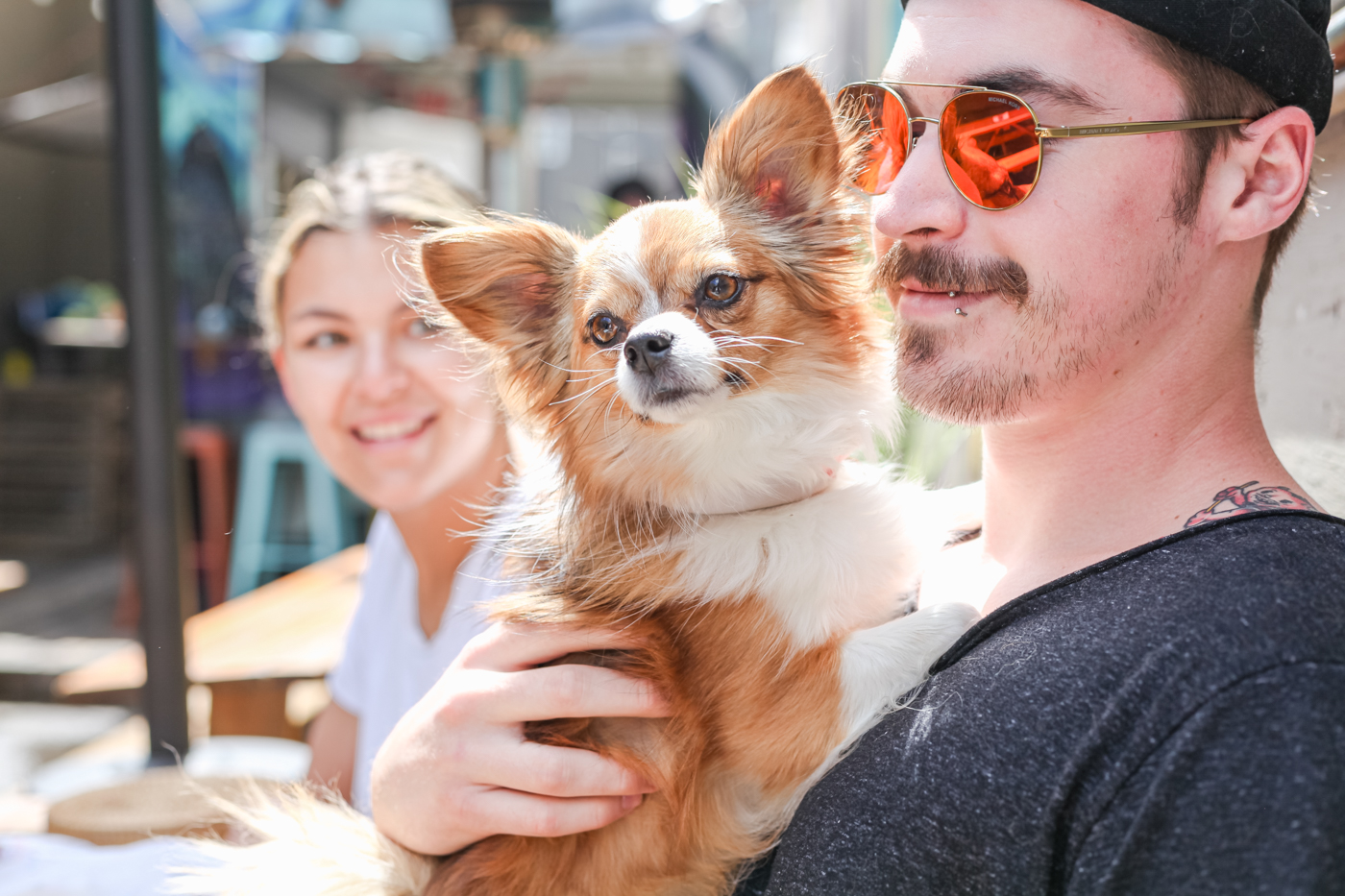 Bring your furry friends for an afternoon out and about in Kensington and take advantage of Container Bar's weekday happy hour that runs Monday through Friday, 3 p.m. to 6 p.m. Try a Beach House rosé while you and your pooch enjoy the shade and twinkle lights.
1131 Kensington Rd. N.W., 403-457-4148, containerbaryyc.com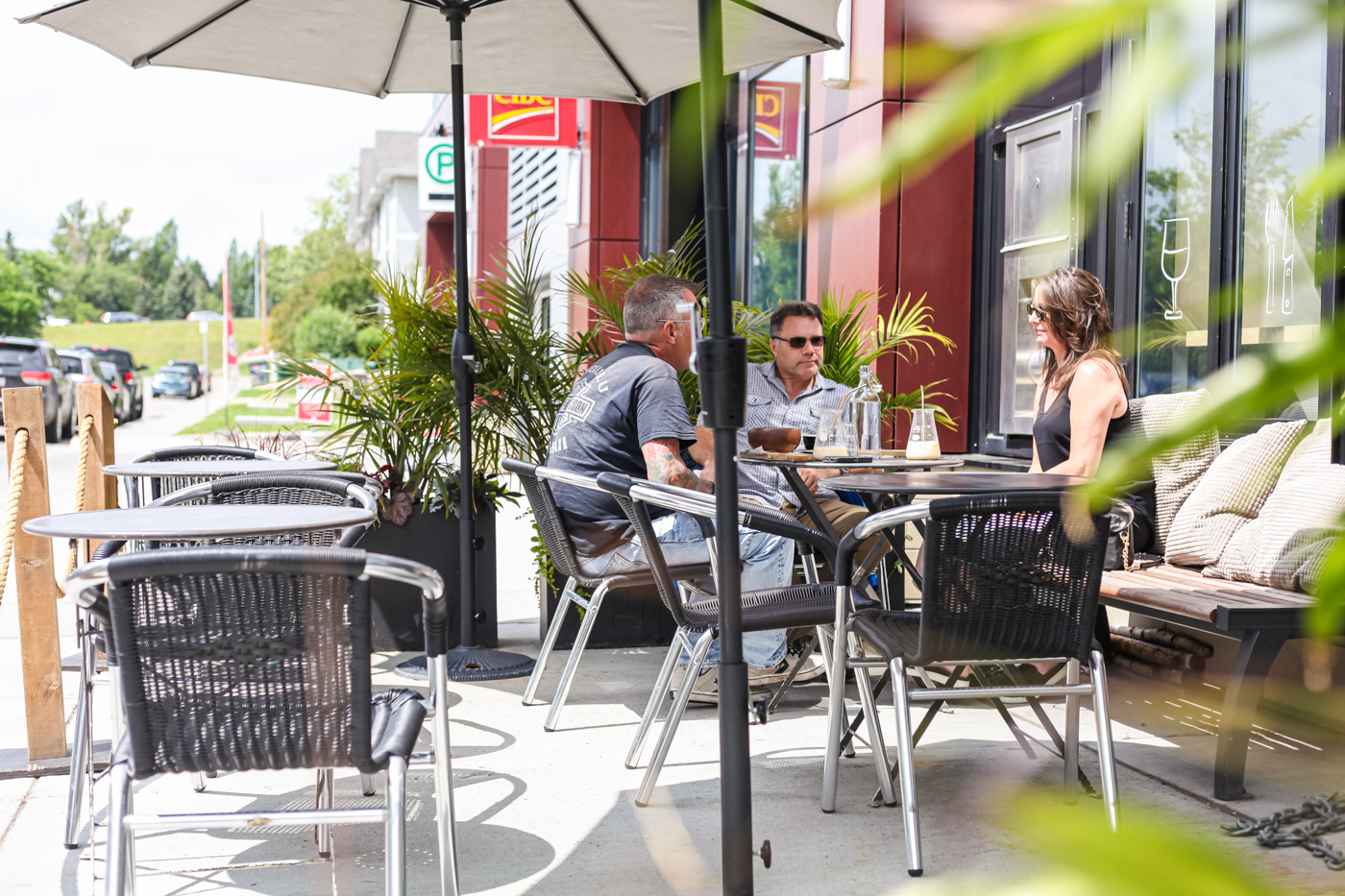 In Garrison Woods, you can find this tropical oasis across from Safeway and just off of the main strip (33rd Avenue). You and your pooch can enjoy some sun while you sip on a coffee and indulge in one of their many pastries.
2408 34 Ave. S.W., 403-685-0119, distilledbeautybar.com
Located one block east of Macleod Trail, this English-style pub as always welcomed pets on their patio. Guests can enjoy the restaurant's daily special while their pup takes a nap.
5340 2 St. S.W., 403-253-2489, dogandduckpub.ca
Dog's are welcome on this patio at their owners feet as long as they are on leash and owners abide by city bylaws.
1002 9 St. S.W., 403-719-3622, donnamacyyc.ca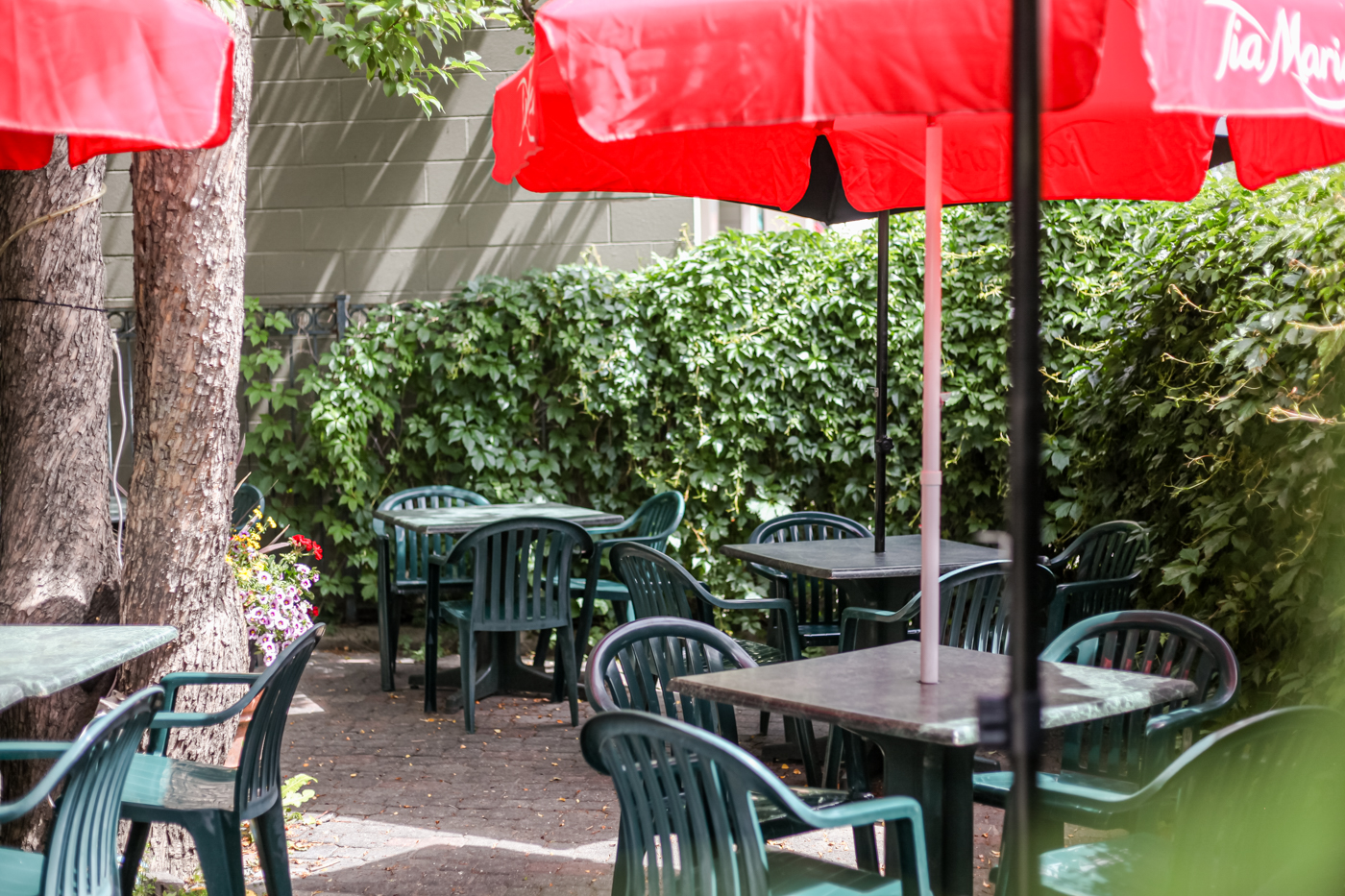 Embarcadero has two patios — one that's dog-friendly and one for patrons without dogs. You can try some of their fresh oysters and bacon wrapped scallops worry-free knowing that your dog won't be inhibiting anyone else's patio experience.
208 17 Ave. S.E., 403-263-0848, oysterbar.ca
Fionn MacCools' Beltline location has a dog-friendly patio complete with its own dog food menu. Your pup can choose between a puppy power bowl, salmon filet, peas and carrots, sauteed shrimp or a grilled chicken breast.
1249 11 Ave. S.W., 587-774-4411, fionnmaccools.com
Adventuring to Eau Claire Market just got more fun. Instead of leaving your pup at home, bring them with you on a stroll to The Garage Sports Bar. Its dog-friendly patio comes with fantastic doggy-amenities, including two dog beds, dog treats and water bowls. Your pup won't want to leave.
Eau Claire Market, 195 200 Barclay Parade S.W., 403-262-6762, the-garage.ca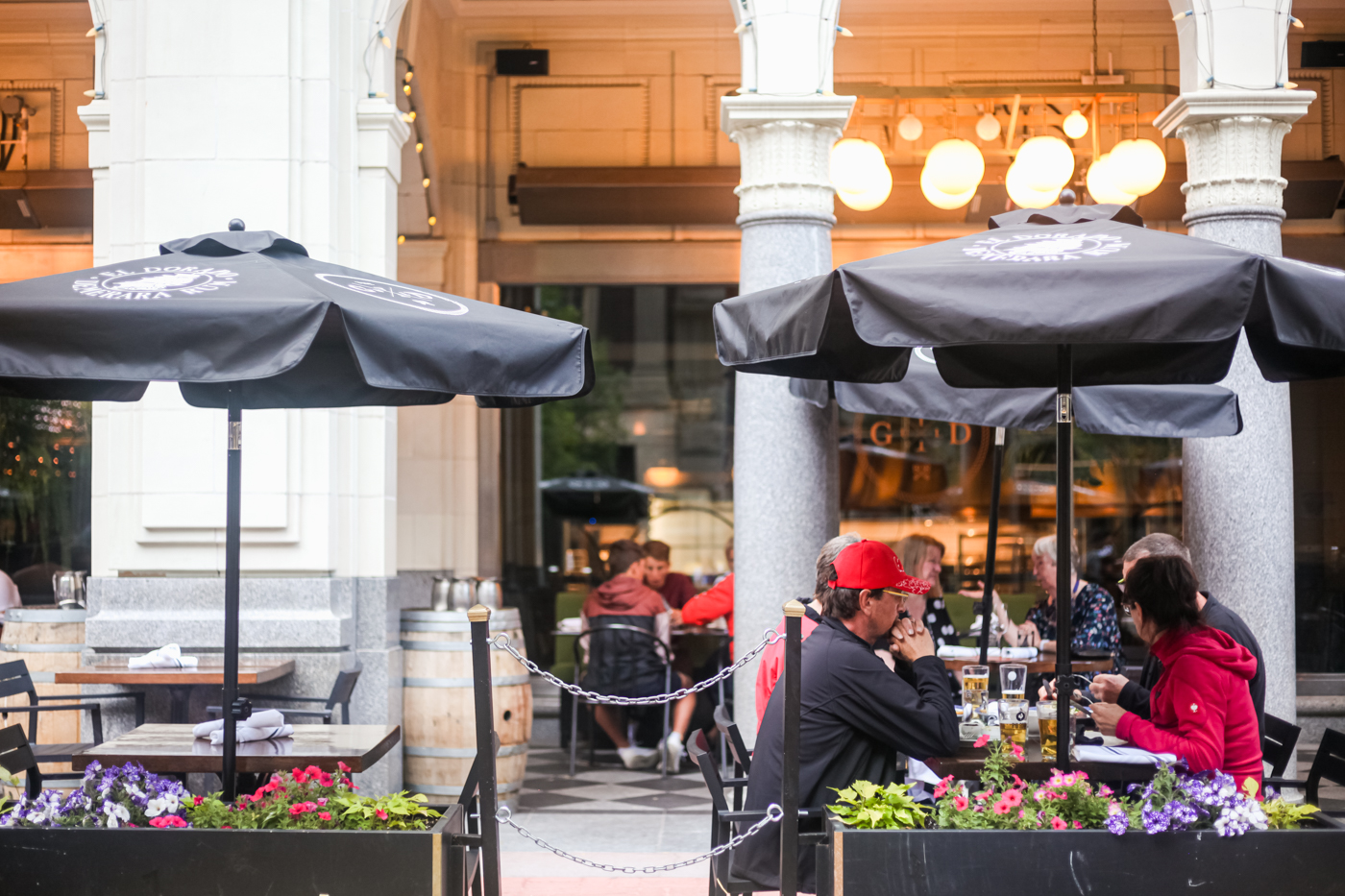 You can bring your pup with you to experience this iconic patio along Stephen Avenue. There's lots of tasty food to try — with everything from meaty bone-in striploin to bar snacks — and the staff are always happy to provide a bowl of water for your dog. And afterwards, you can take a stroll along Stephen Avenue to take a gander at the historic buildings and public art.
200 8 Ave. S.W., 403-770-2313, theguildrestaurant.com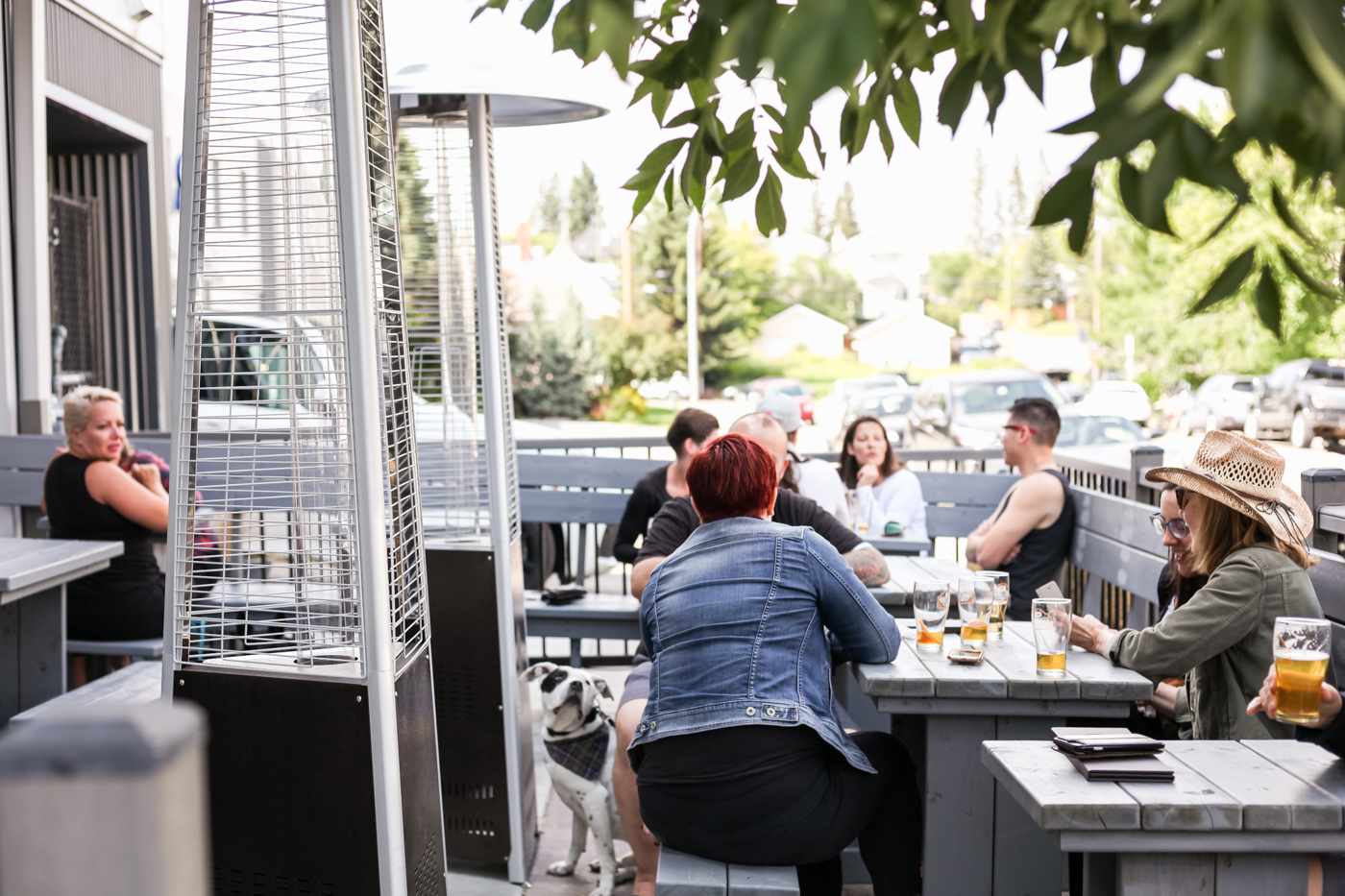 This street-side, dog-friendly patio is easy to access for patrons with a dog in tow. Try some of the eats and brews that are on the menu, such as the Montreal smoked meat platter and the Red Trolley Amber. If your pup is getting antsy to get a move-on, there's the option to take some beer-to-go with one of the growlers for purchase at the brewery.
3523 18 St. S.W., 403-585-8087, mardaloopbrewing.com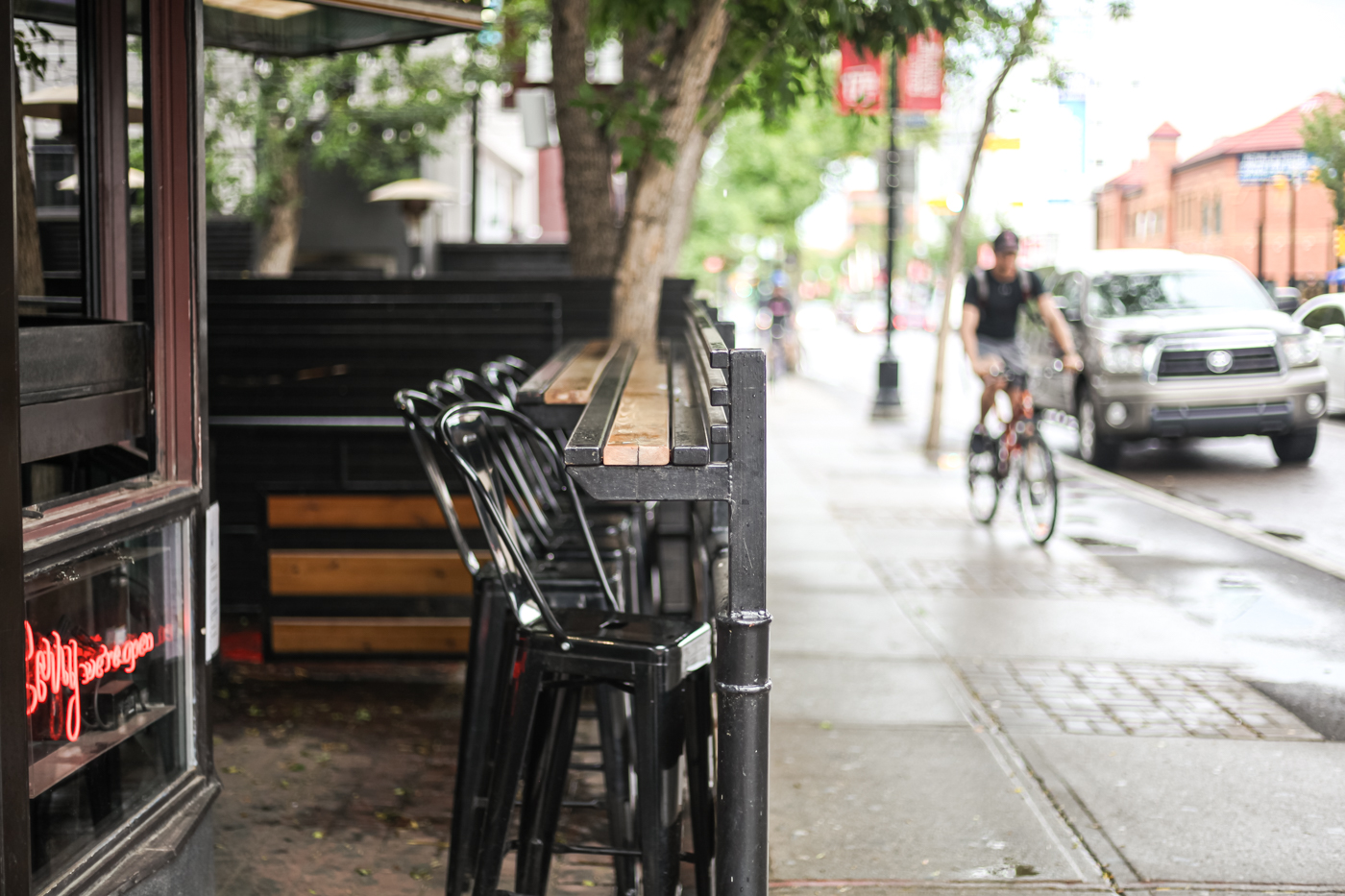 This was the first dog-friendly patio to hit 17th Avenue S.W. Take a break from the heat with the pooch and feast on the bar's sticky toffee pudding with vanilla bean ice cream to cool down.
520 17 Ave S.W., 403-452-4407, onenightstans.ca
Your dog will be treated like a star here. They'll be able to sit with you and they'll get their own bowl of water. Bring along treats for them to enjoy too. The pet-friendly section of the patio is separated from the bar and restaurant by a gate, there's a hitching post and the patio has been treated with a sanitary sealant. Contact Ranchman's for more information on their "Yappy Hour." (There are conditions: your dog needs to be leashed and you need to have proof that they've had all their vaccinations.)
9615 Macleod Tr. S.E., 403-253-1100, ranchmans.com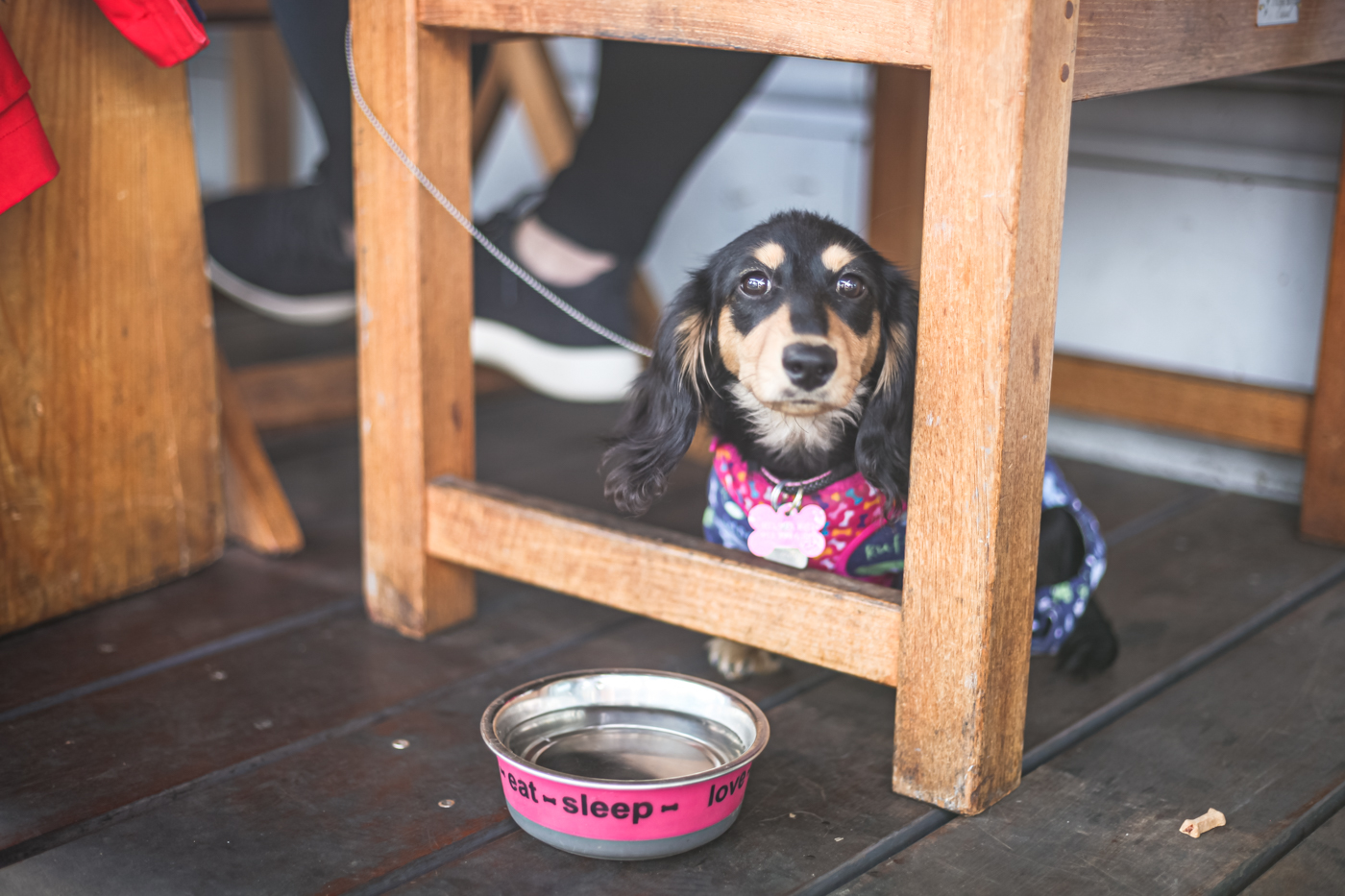 This street side patio is happy to host your furry best friend. If you bring your pup to Una's patio, they'll provide a bowl of water so that your pup can quench their thirst while you quench yours with some rosé.
618 17 Ave. S.W., 403-453-1183, unapizzeria.com 
With dog-friendly amenities that include custom dog furniture and beds, hydration bars and clean up stations, your four-legged friend is well taken care of at Vin Room. Last summer, the restaurant took its doggy dining experience to the next level by introducing a three-course tasting menu in collaboration with Calgary-based Bon A-Pet-Treat! Pet Bakery. Dogs are welcome at all three Vin Room locations and the three-course tasting menu for dogs is available daily all summer.
Various locations, vinroom.com