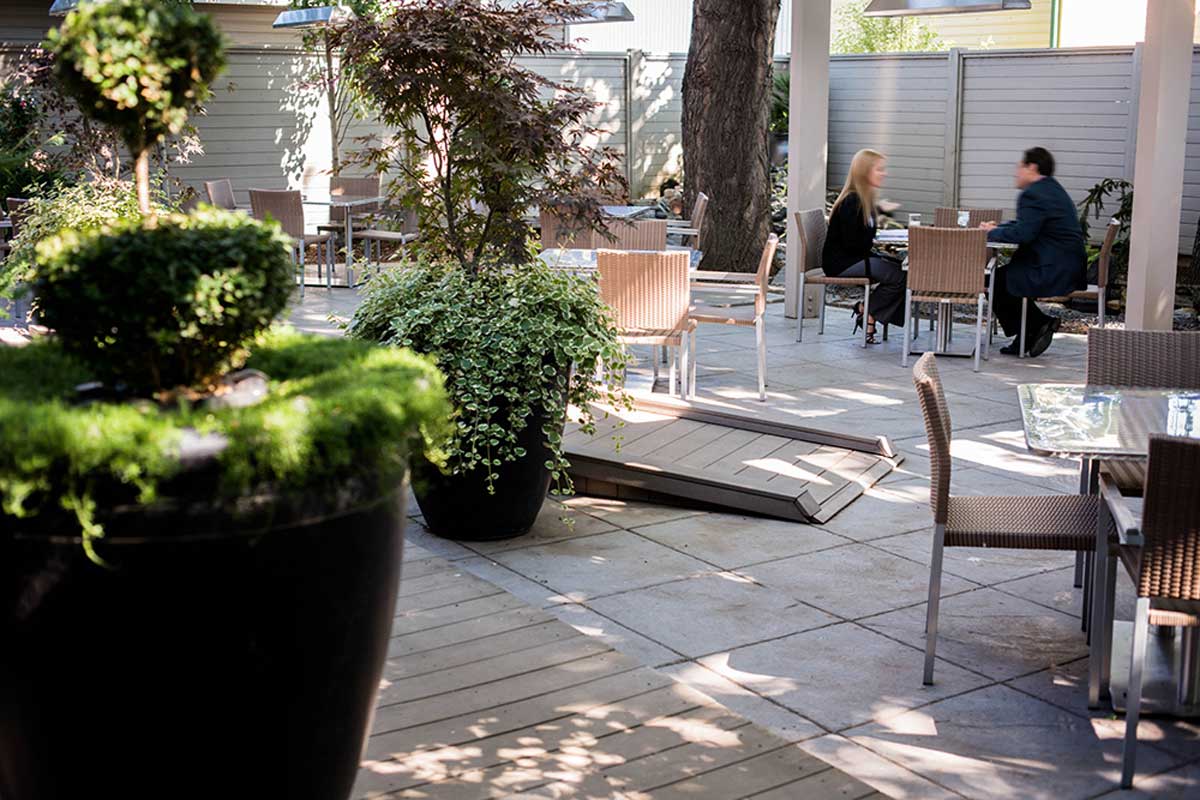 A serene outdoor space in an unlikely location near an industrial area, Alloy's tiled, pergola-covered courtyard is a relaxing treat. A towering backyard tree, bubbling fountains and lush planters complete the scene. And ramp access means Calgarians with disabilities can also enjoy the stylish take on al fresco fine dining offered here.
220 42 Ave. S.E., 403-287-9255, alloydining.com
Despite backing onto a Beltline parking lot, Bonterra's much-celebrated patio feels like a Tuscan fantasy, complete with terracotta tiles and copious amounts of flowers and greenery. With a stone fireplace, heaters and strings of overhead lights, this courtyard is a true urban oasis.
1016 8 St. S.W., 403-262-8480, bonterra.ca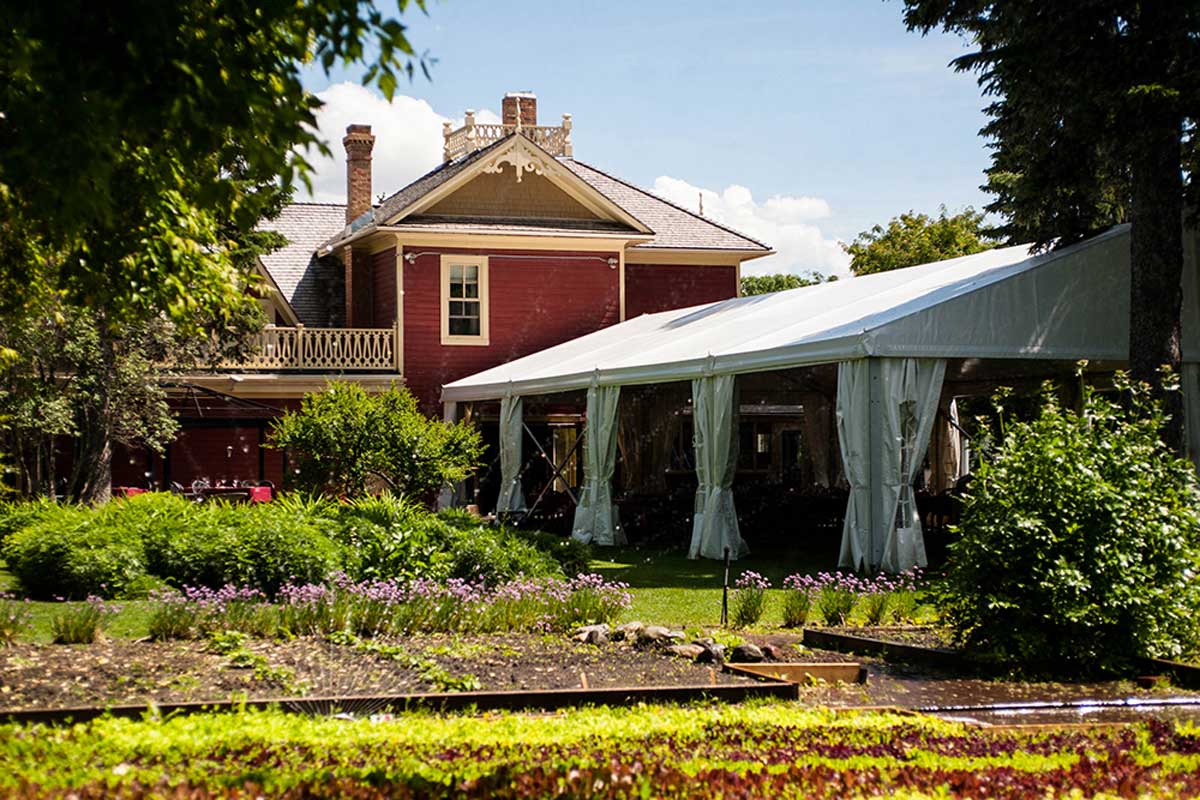 The biggest selling point for Rouge's covered terrace is the access to the restaurant's massive backyard garden — an inner-city expanse of greenery located just off of the Bow River, across from the zoo. Being able to eat the bounty of the garden while looking right at it is a rare hyper-local dining experience.
1240 8 Ave. S.E., 403-531-2767, rougecalgary.com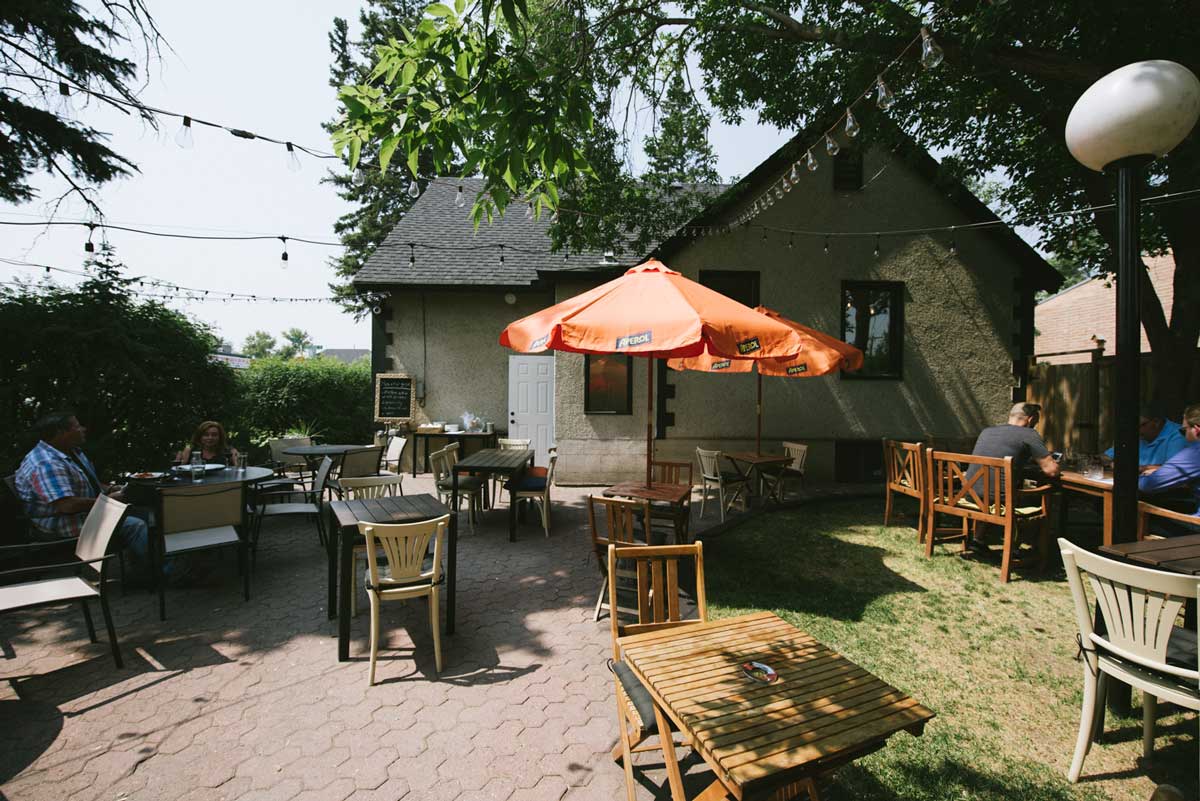 Tavernetta's indoor dining room is relatively tiny, but the restaurant really opens up in the warmer months when diners convene on the relaxed backyard patio. Commune with friends over Tavernetta's rich Italian family-style dishes, with occasional breaks on the patio's bocce court.
1002 Edmonton Tr. N.E., 403-250-8894, tavernettayyc.ca
Hiding in plain sight just off of Olympic Plaza, Teatro's patio is a bit of a secret, due to a tall fence sheltering it from the street and adjacent park. With trees in the background and planters scattered throughout, the space offers a slightly more casual way to enjoy Teatro's contemporary Mediterranean cuisine. Stopping by for the express lunch is like a mini midday vacation.
200 8 Ave. S.E., 403-290-1012, teatro.ca