FOOD | Modern bistro fare.
VIBE | Contemporary but cozy.
ORDER THIS | P.E.I. mussels and fries in French-Indian curry broth.
KNOW THIS | For the butcher's cut steak, the kitchen often chooses unusual cuts for added interest.
AVERAGE PRICE | $24 per entree.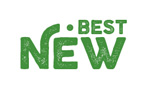 Even though suburban eating is improving in Calgary, the southwest community of Oakridge isn't where most of us would expect to find one of the city's most appealing new restaurants. Purlieu (the word means "the area near or surrounding a place") may be located in a suburban strip mall, but the quality of the food rivals anything anywhere in the city. Owned and operated by veteran restaurateur Jason Armstrong (formerly of Bistro 2210) and chef Eric Mah, Purlieu offers an eclectic bistro menu that draws on contemporary influences and is good enough to draw out residents of every corner of the city.
The dining room is pleasant but unfussy, giving Mah space to exceed the expectations of first-time guests. Purlieu's menu is a mix of small plates and a few classic entrees — two or three small plates per person makes for a satisfying meal and also offers more opportunity to sample bold flavour combinations like Humboldt calamari with red-pepper sauce, chili flakes, red onion and arugula, and the chipotle emulsion and goat cheese crumble that accompany the charred caulilini.
3109 Palliser Dr. S.W., 403-280-7474, purlieucalgary.ca