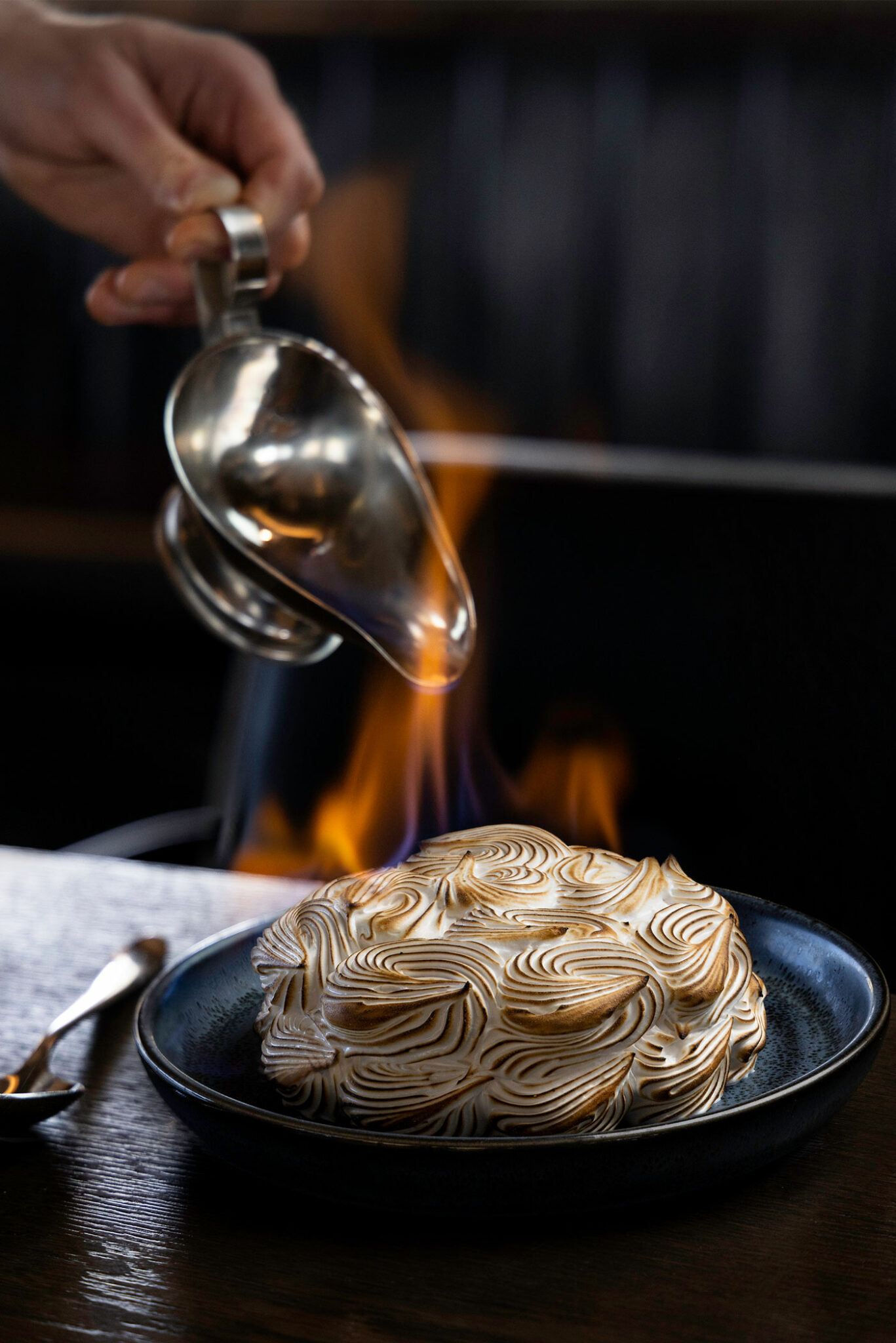 Calgary had to wait for Major Tom to land. Concorde Group's most ambitious project to date was scheduled to open on the 40th floor of Stephen Avenue Place in the spring of 2020, but the pandemic delayed the opening. Then delayed it again. But the glitzy restaurant finally opened its doors (or elevators, to be more precise) last summer, and proved that some things are very much worth waiting for.
With decor by Frank Architecture that evokes New York hot spots of the '70s and a massive dining room that is always full, Major Tom has an energy unlike that of any other restaurant in Calgary, evoking a sense of glamour along with that killer view.
A great room needs to be supported with equally great food though, and that's where Major Tom not only meets, but exceeds the hype. Concorde culinary director Garrett Martin oversaw the menu, which takes retro steak house classics and turns them on their ear, surprising diners with cheese toast, Waldorf salad, roast chicken and a baked Alaska that all have an extra something-something to push them to the next level.
It would be a crime for a loungey sky-high restaurant to phone it in on the cocktails and Major Tom delivers on that front, too, with ice-cold martinis, "cover versions" of classic cocktails, and a list of creative new concoctions. Pair that with a wine list from renowned sommelier Brad Royale and impeccable tableside service and you've got a restaurant that isn't just the city's best new place to eat, but one that has already established itself as a Calgary classic.
4000, 700 2 St. S.W., 403-990-3954 (text only), majortombar.ca, @themajortombar