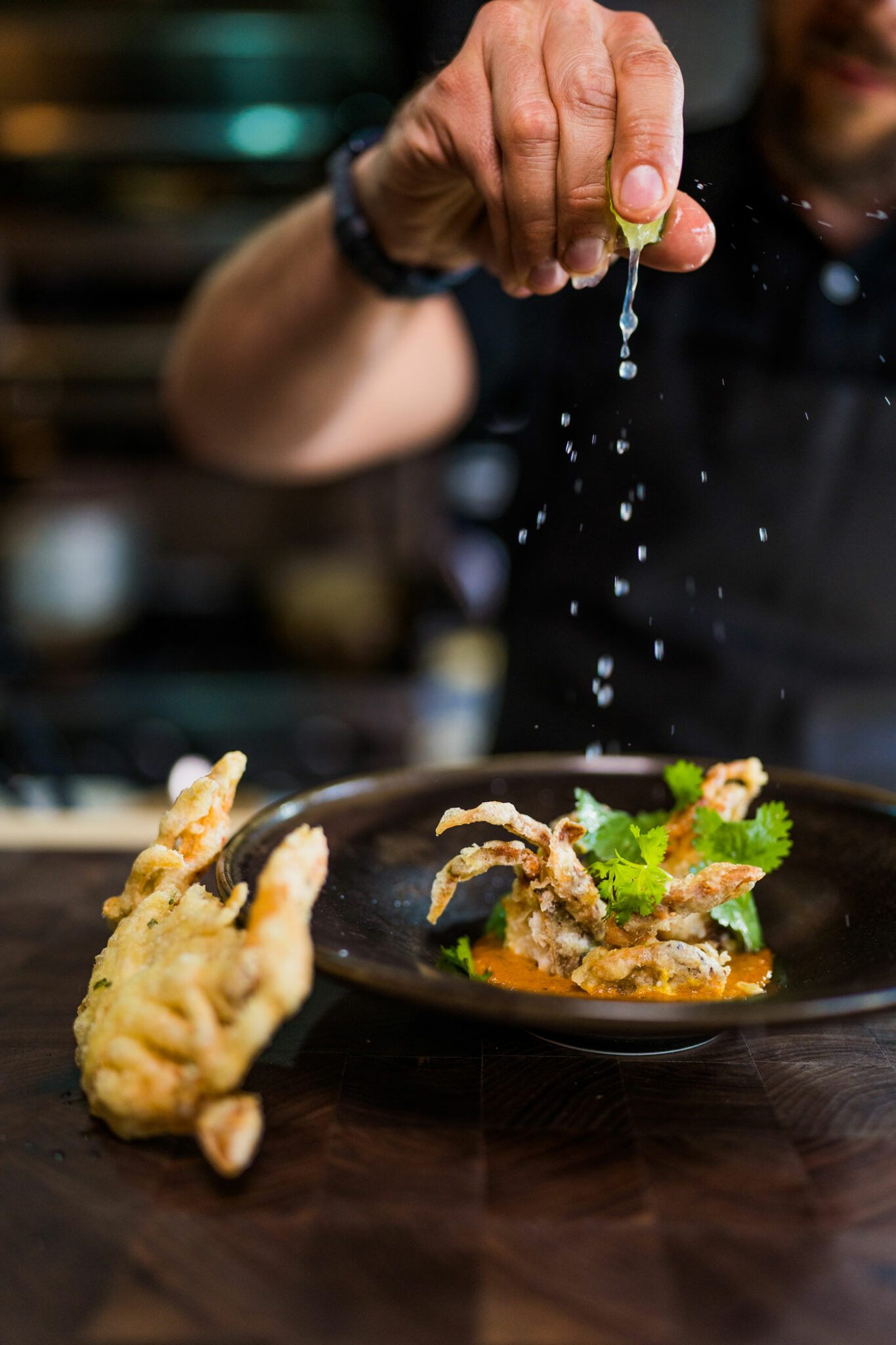 With a hard-edged hip interior and a playlist set to '90s hip-hop, diners happily brave the lineups at chef-owner Darren MacLean's six-year-old, multiple-award-winning izakaya in Mission. No matter what time of night, the place will be throbbing with noisy energy and tantalizing aromas. Grab a spot at the eight-seater harvest table or sit among the fans at the chef's bar and start with the chicken yakitori. The moist skewers of butchered-daily chicken — including hearts, wing flap, knees and oysters — are miles ahead of the chewy norm. (You'll need to get there early as there are limited quantities and popular cuts sell out quickly.) The deep-fried buttermilk chicken karaage comes out crisp and never greasy. Sushi in all its forms, made from fish flown in several times a week and butchered in-house, is impossibly delicate and flavourful. Specials are chalked on the board nightly. There's also an extensive list of premium Junmai sakes (a pure rice sake with no additives), that pair well with just about everything. It's a night out that's loud, fun and undeniably delicious.
2016 4 St. S.W., 403-229-3444, shokuninyyc.ca, @shokuninyyc
Hot Tip
Save room for the sublime sake kasu tiramisu. Floating in a rich sake caramel sauce and topped with a chocolate tuile, this dessert should never be missed.