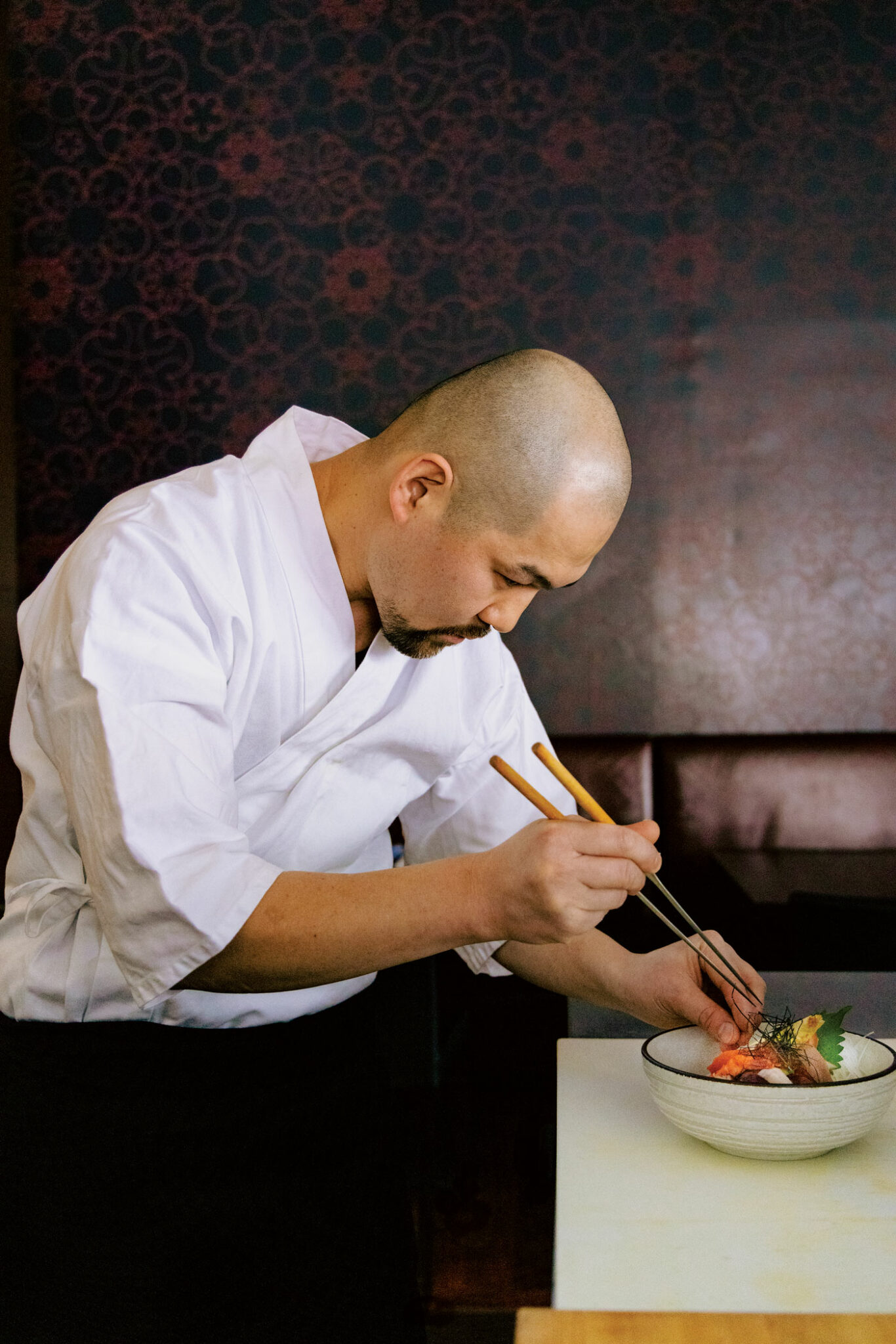 Sukiyaki House managers (and siblings) Judith and Justin Kwong, head chef Koji Kobayashi, and the rest of the team bring a little bit of Japan to downtown Calgary, night after night. Chef Kobayashi is trained in kaiseki, the highest form of Japanese fine dining, in which a chef uses a variety of traditional cooking techniques throughout a multi-course dinner to highlight the seasonality of the ingredients. This expertise shows in the artistically composed dishes that have become the Sukiyaki House standard over the course of its decades-long history in the city.
The Kwongs fly in fresh seasonal fish from Japan weekly, allowing diners to sample seafood in season in the contemporary-chic space, which is well-suited for either intimate tête-a-têtes or extraordinary celebrations. From exquisitely made nigiri bites, to perfectly golden fried tempura or bubbling bowls of hot pot (available with one day's notice), the menu offerings are as warm and comforting as they are dynamic and exciting. Try to reserve the omakase experience on nights that Chef Kobayashi is offering it. The term means, "I'll leave it up to you," and you'll be so glad you did.
207 9 Ave. S.W., 403-263-3003, sukiyakihouse.com, @sukiyakihouseyyc
Hot Tip
The chirashi bowl is a visually artistic masterpiece, with a curated assortment of seasonally available fish, expertly sliced and presented on a bed of sushi rice.