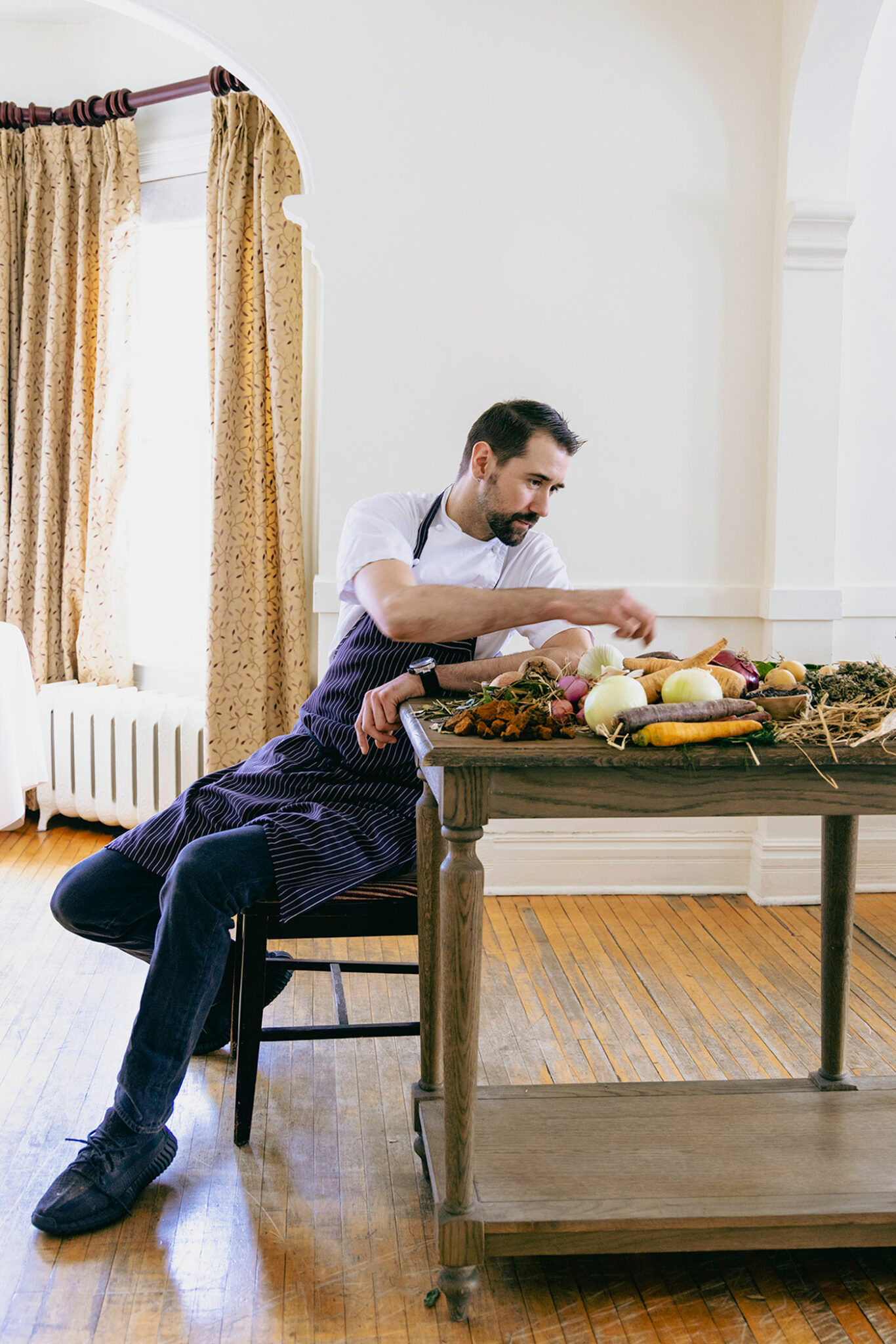 Imagine dining in your grandparents' farmhouse, beets grown in the garden and picked that afternoon, veal that was grazing in the neighbour's field the other week and herbs growing all along the back porch. Now, imagine trained chefs in the kitchen with access to this glorious bounty and just think what might appear on the plate.
Rouge, in the heritage A.E. Cross House, is reminiscent of that aging farmhouse and far from the cool, crisp restaurant aesthetic that has been popular in global fine-dining. The view of the garden is enhanced by the scent of hay-smoked veal wafting up from the plate. Granules of garlic soil peek out from under brightly coloured roasted beets, encapsulating Rouge's use of modern techniques and simple approaches to entice all the senses.
Dean Fast, who, before landing at Rouge, spent time at Q Haute Cuisine honing his culinary skills, plunges his hands into the garden to grow his own ingredients. Fast further collaborates with chef and co-owner Paul Rogalski, whose own foraging and hunting adventures in the wilderness (Rogalski stars with "Survivorman" Les Stroud in the PBS series, Wild Harvest) help inform Fast's vision of a refined frontier dining experience in a building that dates back to a time when this region was the frontier.
1240 8 Ave. S.E., 403-531-2767, rougecalgary.com, @rougerestaurant
Hot Tip
Tasting menus are constantly updated. Bold, powerful flavours and softer, subtler surprises are available at different points throughout the year, based on seasonal and foraged ingredients and the imagination of the chefs in the kitchen.