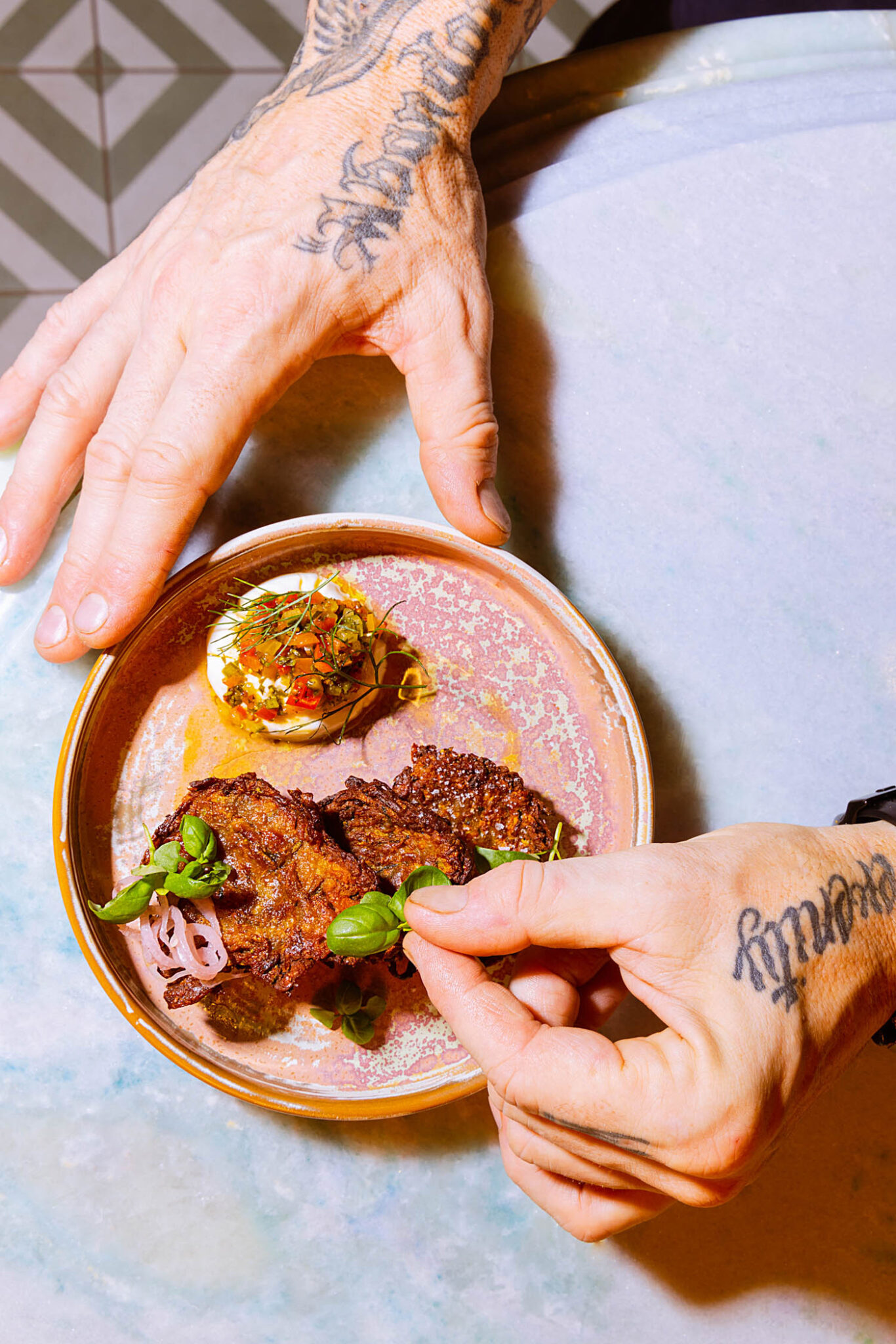 When it opened
April 2022
Who's behind it?
Chef-owner Kenny Kaechele (formerly of Workshop Kitchen & Culture).
Why we love it already
With its cutting-edge location within The District at Beltline complex, inventive cocktails and a fresh, contemporary interior by designer Amanda Hamilton, the word is out on Kama. But it's chef Kenny Kaechele's inventive Mediterranean-influenced menu, drawing from the cuisines of Spain, North Africa and the Middle East, that has really gotten people talking. "I like to push the envelope using ingredients that historically go together, like shrimp and grits, but mixing it up by using Turkish street prawns and cumin polenta instead," Kaechele says. "They may seem to be unlikely choices, but they all have one thing in common, a familiarity." Case in point, the addictive popcorn octopus with mojo verde, delicate and tender with just a lick of heat: discuss.
211 11 Ave. S.W., kamacalgary.com, @kamayyc