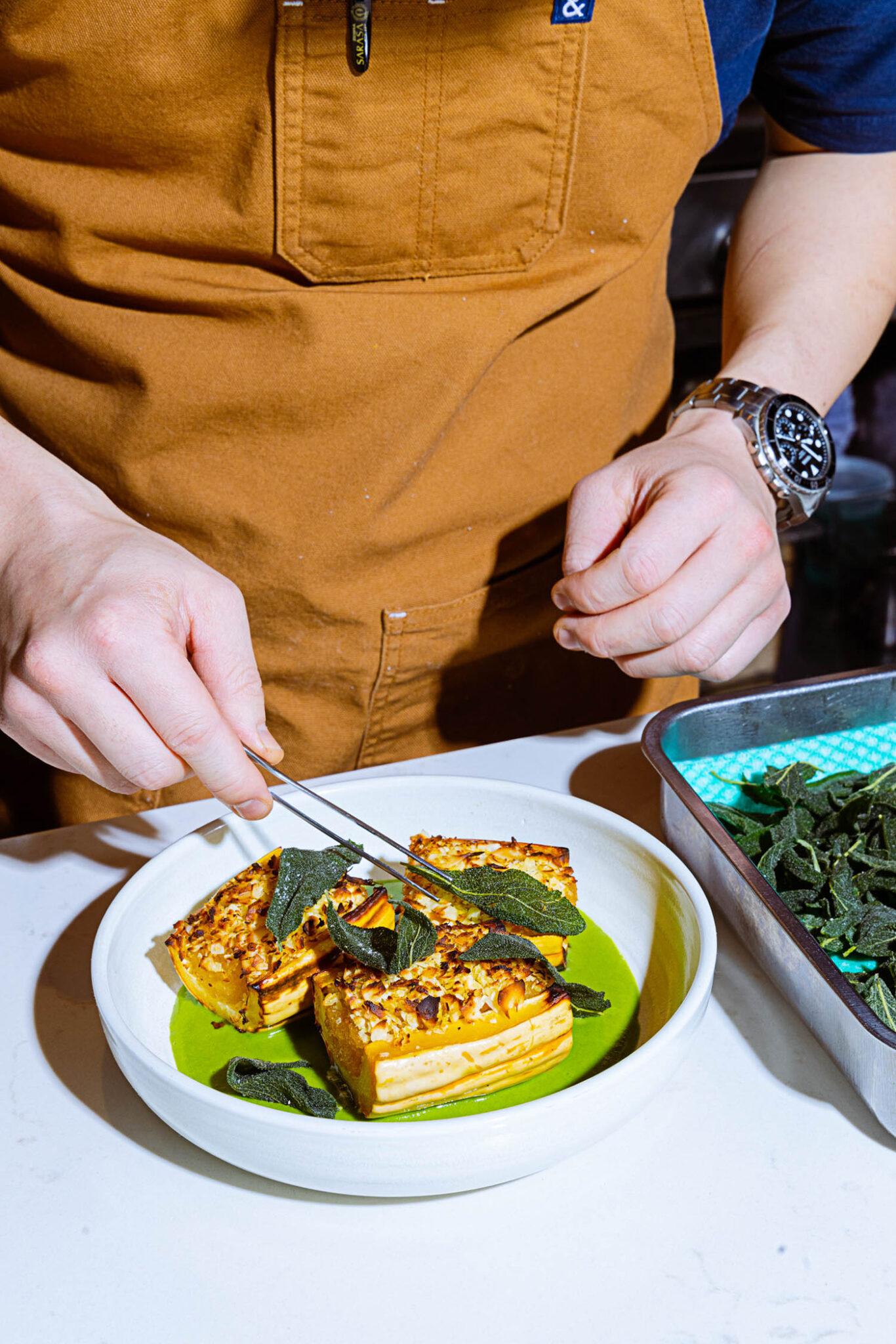 Who's behind it?
Husband-and-wife restaurateur team of chef Stephen Smee and Aja Lapointe.
What's on the menu?
A wealth of vegetable-centred dishes that make this a favourite spot for vegetarians, as well as meaty options such as pasta with tomato and bacon, roasted chicken and a strip loin steak.
Why we love this place
Since it opened in 2016, Ten Foot Henry's understated room adorned with myriad hanging plants has become an any-night-of-the-week go-to for Calgary diners. Headed by the husband-wife restaurateur team of Aja Lapointe and chef Stephen Smee, with executive chef Don Lee captaining the kitchen, Henry's philosophy is simple: you can eat your vegetables and enjoy them, too. Or, as Lapointe puts it: "We bridge the gap between what you should be eating and what you really want to eat."
Although the menu champions vegetables, these aren't the sides your mother served. Patrons have a tough time choosing between platters of cauliflower seasoned with gochujang, sesame and ginger; charred cabbage with Manchego; or the perennial favourite whipped feta and tomatoes on crusty sourdough. "We can never take these dishes off the menu," Lapointe says. And hereby lies the secret of Henry's success: consistency. "In addition to maintaining our standards of cuisine, we have kept our value-driven focus as well," Lapointe says, adding that it's, "tough to do with food costs skyrocketing."
Whatever your order, pastry chef Alysha Tubera's legendary butterscotch pudding is the perfect finish. "We joke that people come for the pudding and stay for dinner," laughs Lapointe. Try it once and you'll want to eat your dessert first, too.
1209 1 St. S.W., 403-475-5537, tenfoothenry.com, @tenfoothenry