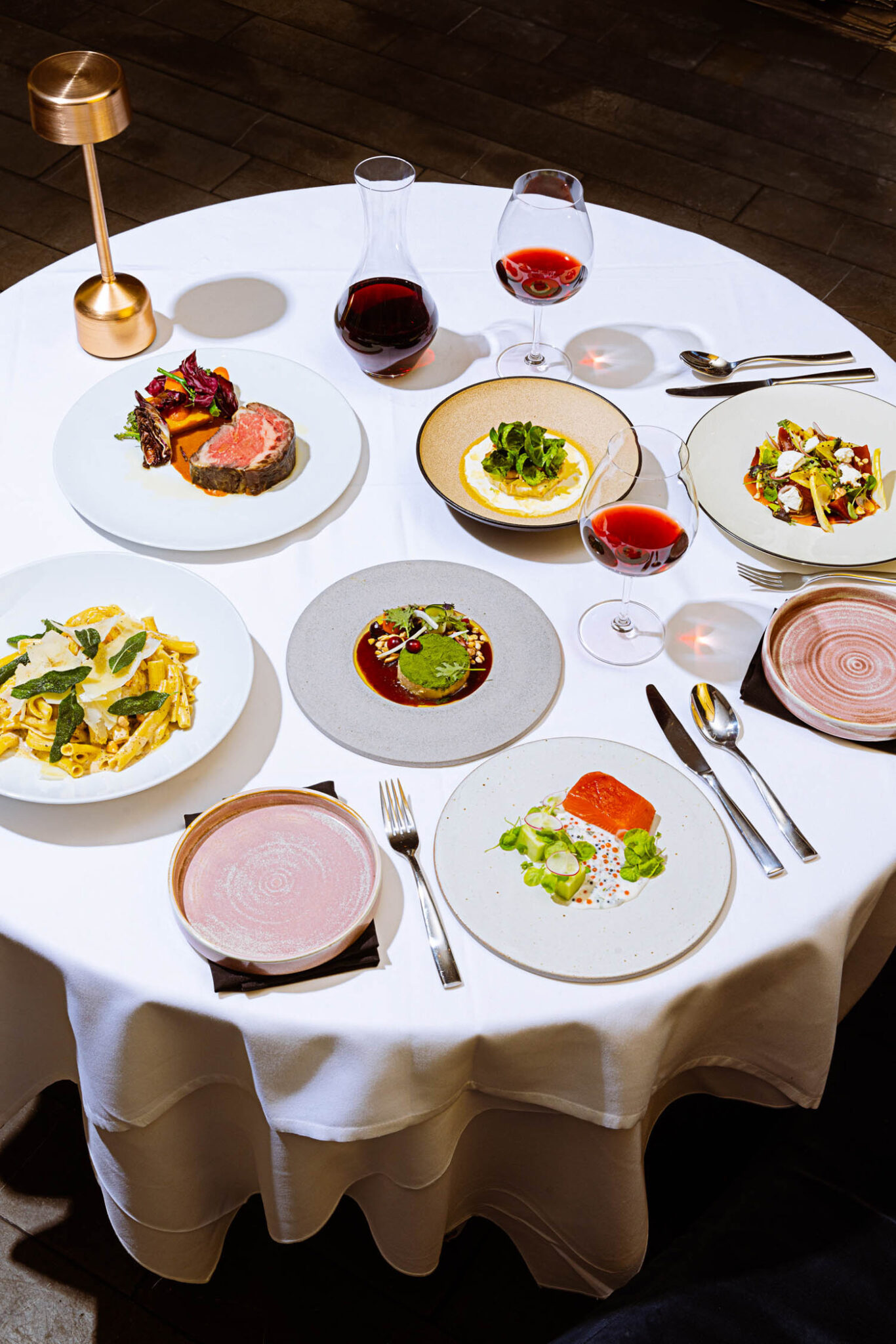 Who's behind it?
Teatro Group owner Dario Berloni and daughter Mia Berloni, chief operating officer and director of culinary Matthew Batey, executive chef David Leeder.
What's on the menu?
Technique-driven dishes rooted in classic Italian cuisine, with influences from around the Mediterranean.
Why we love this place
Teatro has been a cornerstone of Calgary's culinary scene since it opened in the heart of downtown's theatre and art district back in 1993. As it prepares to celebrate its 30th anniversary in October of this year, the restaurant maintains a timeless appeal with contemporary art pieces adding a playful touch amidst the Beaux-Arts architecture of the historic Dominion Bank Building.
Likewise, the menu has ties to both the past and present, exemplified in executive chef David Leeder's signature ravioli solari with ricotta, brown butter and hazelnuts. Chef Leeder's hire in the spring of 2022 infused new and exciting energy into Teatro — the Alberta-born-and-raised chef has worked at several of the world's most renowned restaurants, and this experience is evident in his spectacular tasting menus of technique-driven dishes that showcase his creativity. Not to be overlooked is the 12,000-bottle wine cellar, curated by beverage director Taylor Simpson and housed in the former bank vault located below the dining room.
Teatro has long been synonymous with impeccable service, which remains unchanged. This legacy, paired with the exciting new talent in the kitchen, sets a high bar for fine dining in this city.
200 8 Ave. S.E, 403-290-1012, teatro.ca, @teatrorestaurant