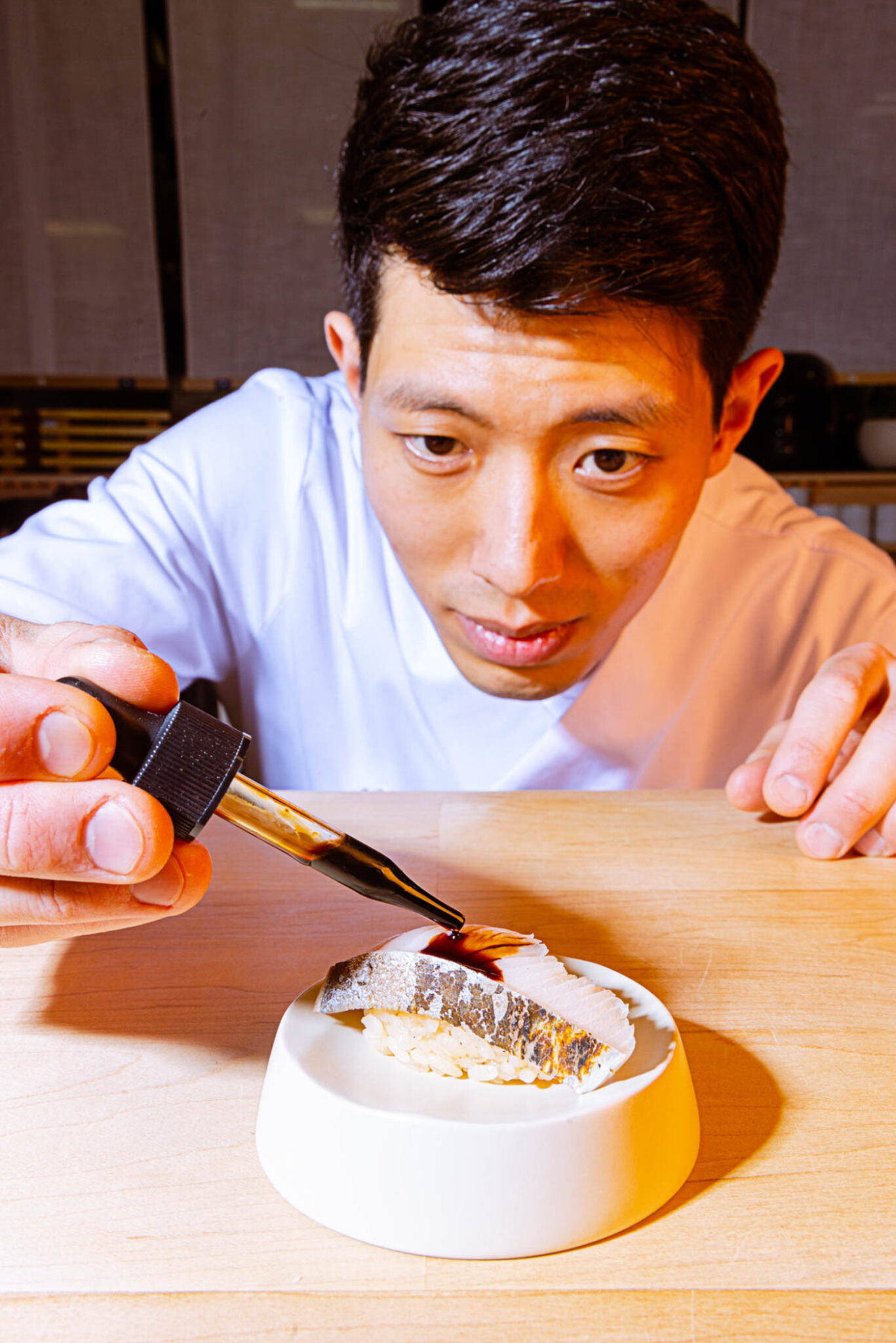 When it opened
April 2022
Who's behind it?
Chef-owner Jun Young Park.
Why we love it already
In the heart of the bustling Fresh & Local Market + Kitchens, Zushi is a tiny, four-seat gem serving exceptional-quality sushi by chef Jun Young Park. The omakase experience, a multi-course menu in which the chef decides the lineup of dishes, is exquisitely done here, with each course meticulously prepared using the freshest seasonal fish and premium ingredients like koshihikari rice. With his passion and attention to detail, combined with his careful knife skills and purposeful selection of condiments, chef Park artfully highlights the nuanced flavours and textures of each individual piece. This omakase has become hugely popular, especially due to its surprising affordability, so reservations must be made well in advance. Zushi also offers an à la carte menu that customers can enjoy without a reservation — the delectable Brant Lake wagyu oshi-zushi is not to be missed.
12445 Lake Fraser Dr. S.E., zushiyyc.ca, @zushiyyc