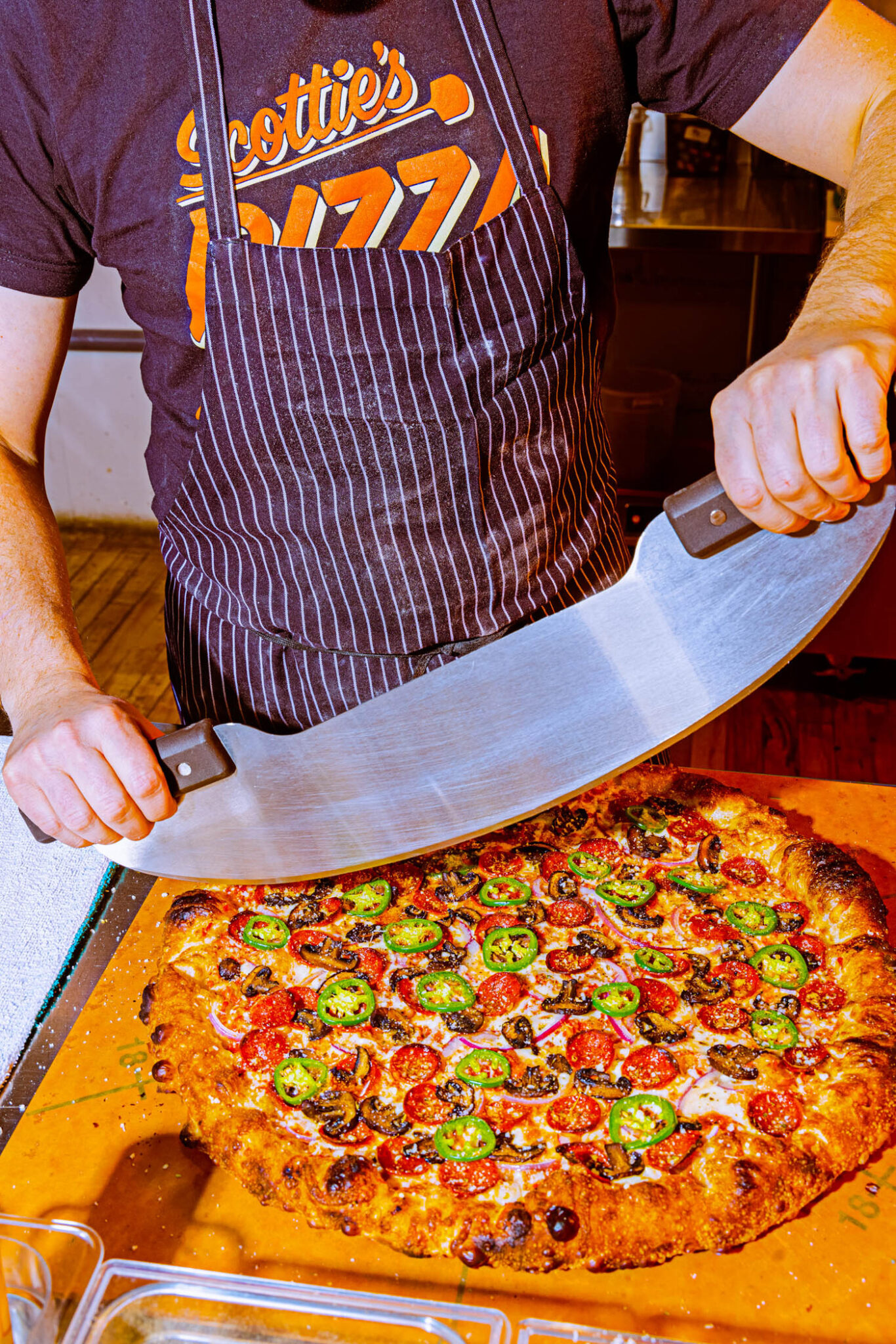 When it opened
February 2022 (dine-in)
Who's behind it?
Owners Mike Lange and Leslie Lamont.
Why we love it already
Mike Lange and Leslie Lamont's Noble Pie started with a weekend infatuation with pizza dough that turned into a two-day-a-week pop-up in the taproom at Eighty-Eight Brewing Co. After seven months, they expanded the service to four days a week. Lange quit his day job and Lamont soon followed in his footsteps. Drawing inspiration from trips to New York, Lange and Lamont (the duo are a couple as well as business partners) have cultivated a devoted following who will wait patiently — and sometimes not-so-patiently — for their pies. During the early days of the pandemic, when Lange and Lamont were doing takeout orders out of Eighty-Eight, they would sell out of a week's worth of pies within minutes, the odds of securing one earning wry comparisons on social media to winning the "pizza lottery." Their new eat-in location in the Beltline has only deepened that devotion.
720 11 Ave. S.W. (alley), noblepiepizza.com, @noblepiepizza