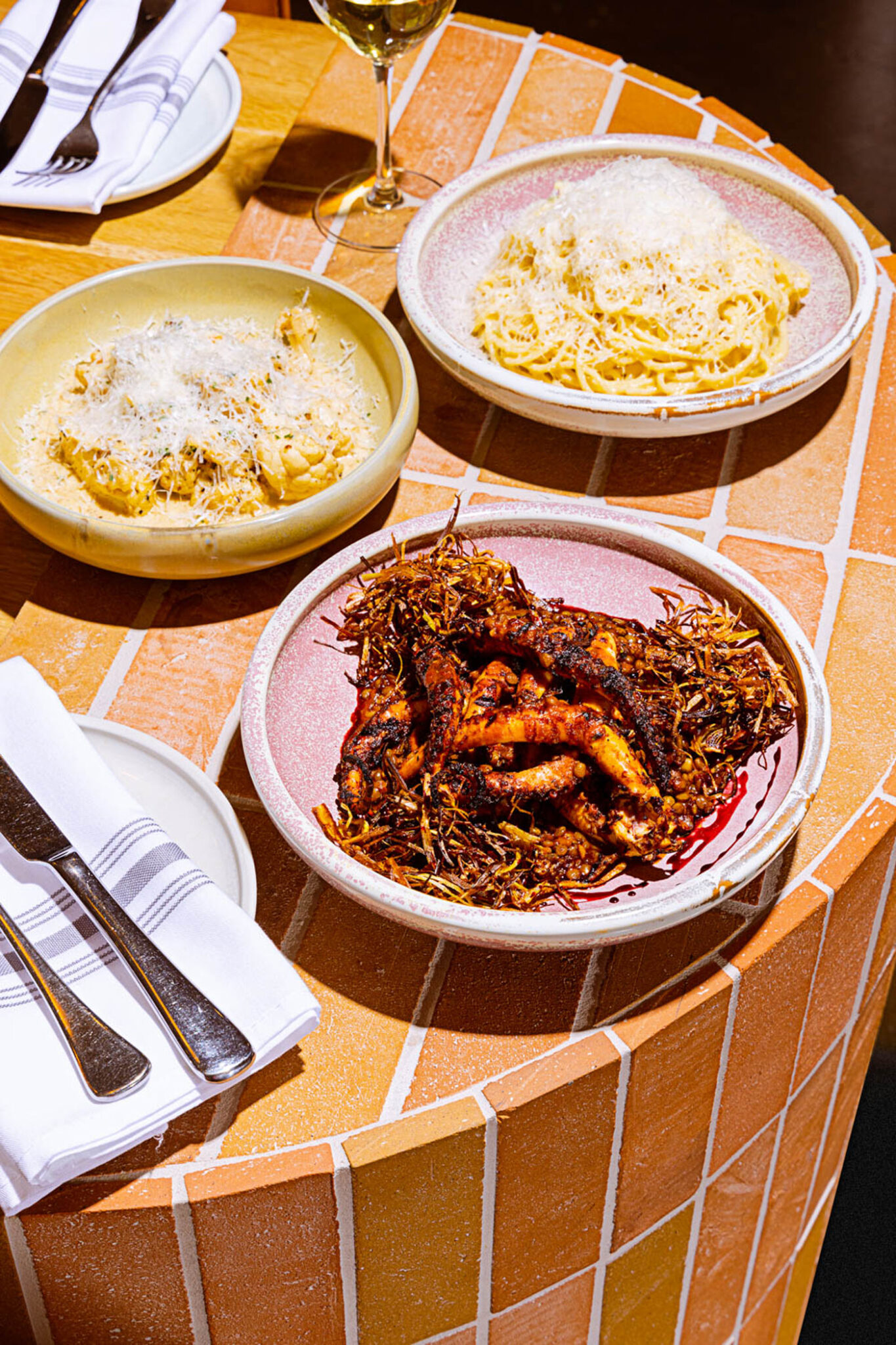 When it opened
May 2022
Who's behind it?
Owner Dominic Caracciolo (Mercato Group), chef Jackson Miller.
Why we love it already
Interior designer Nam Dang-Mitchell took her cues from the cuisine here, using traditional Italian materials such as warm woods and burnished terra cottas in a fresh way to complement chef Jackson Miller's menu of fresh takes on traditional Italian flavours, executed simply, using fresh ingredients. "We wanted to showcase a new forward-thinking cuisine," owner Dominic Caracciolo says, on what is currently his third restaurant under the Mercato Group flagship. "The neighbourhood is seeing an influx of young professionals and they don't want the old-school heavier Italian dishes. Lighter pastas, such as the pasta limone and cauliflower cacio e pepe are getting great response." Look for a possible late-night menu when the patio opens, takeout options and a happy hour coming this year.
1036 Centre St. N., sorellatrattoria.ca, @sorellatrattoria