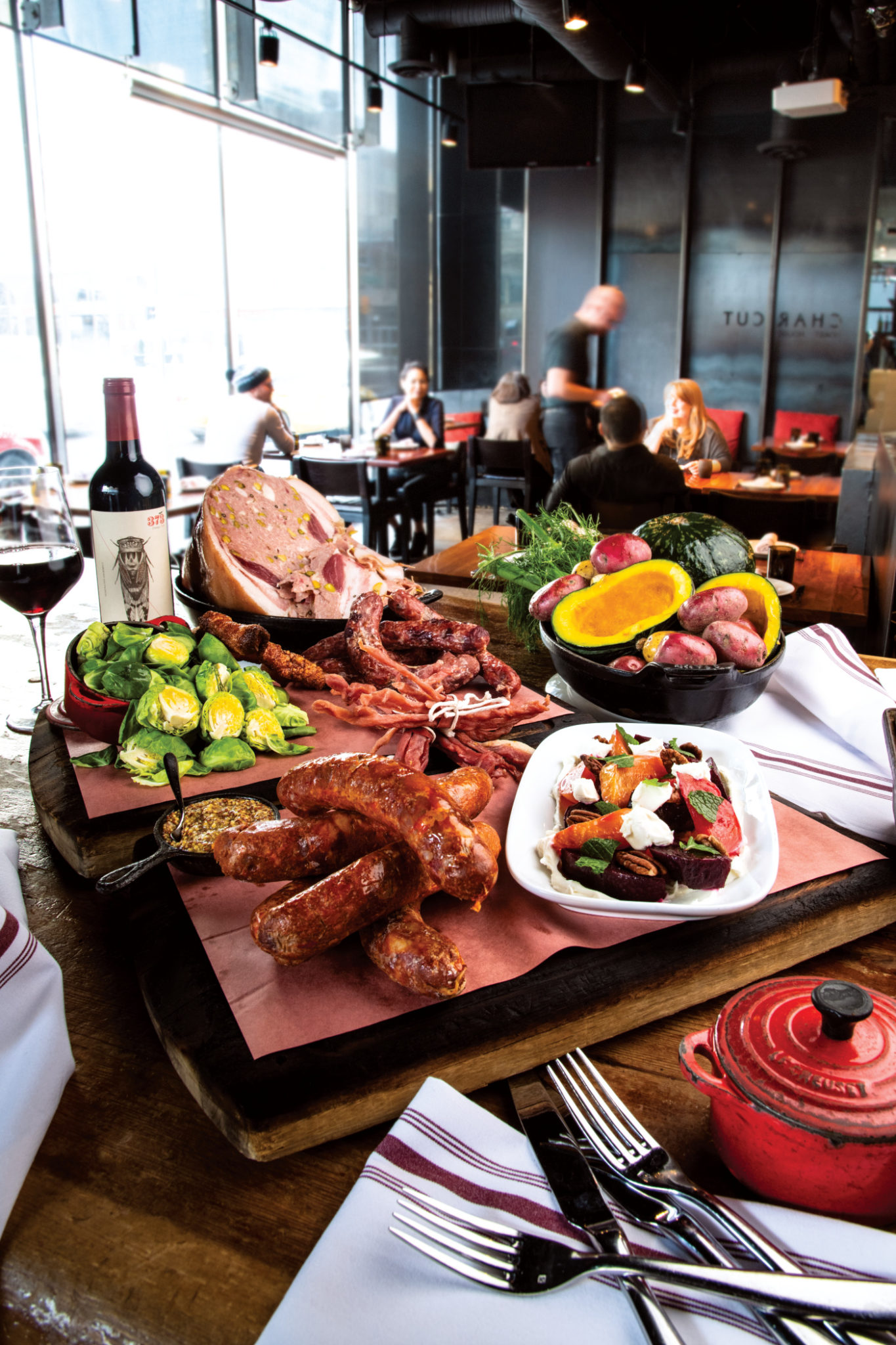 Food: Elevated comfort food.
Vibe: Warm and friendly.
Order this: Charcuterie board — do not leave the building without trying the pig's head mortadella.
Know this: Charcut still has one of the best (and quickest) lunch deals in town with its $16 to $25 "lunch all at once."
Average Price: $30 per entree.

Over the years, co-chefs John Jackson and Connie DeSousa have expanded their empire with Charbar and Chix Eggshop, but their original restaurant, Charcut, endures as a Calgary dining experience. Celebrating its 10th anniversary in 2020, Charcut has set the local bar for house-made comfort food, with a menu dominated by cured, grilled and roasted meats. There's plenty of fish and vegetarian fare (as well as a selection of freshly made pasta), but at its heart, Charcut remains a room in which to sit back and indulge in a meaty, meaty meal, complemented with an order of duck-fat poutine, should you have room.
101, 899 Centre St. S.W., 403-984-2180, charcut.com