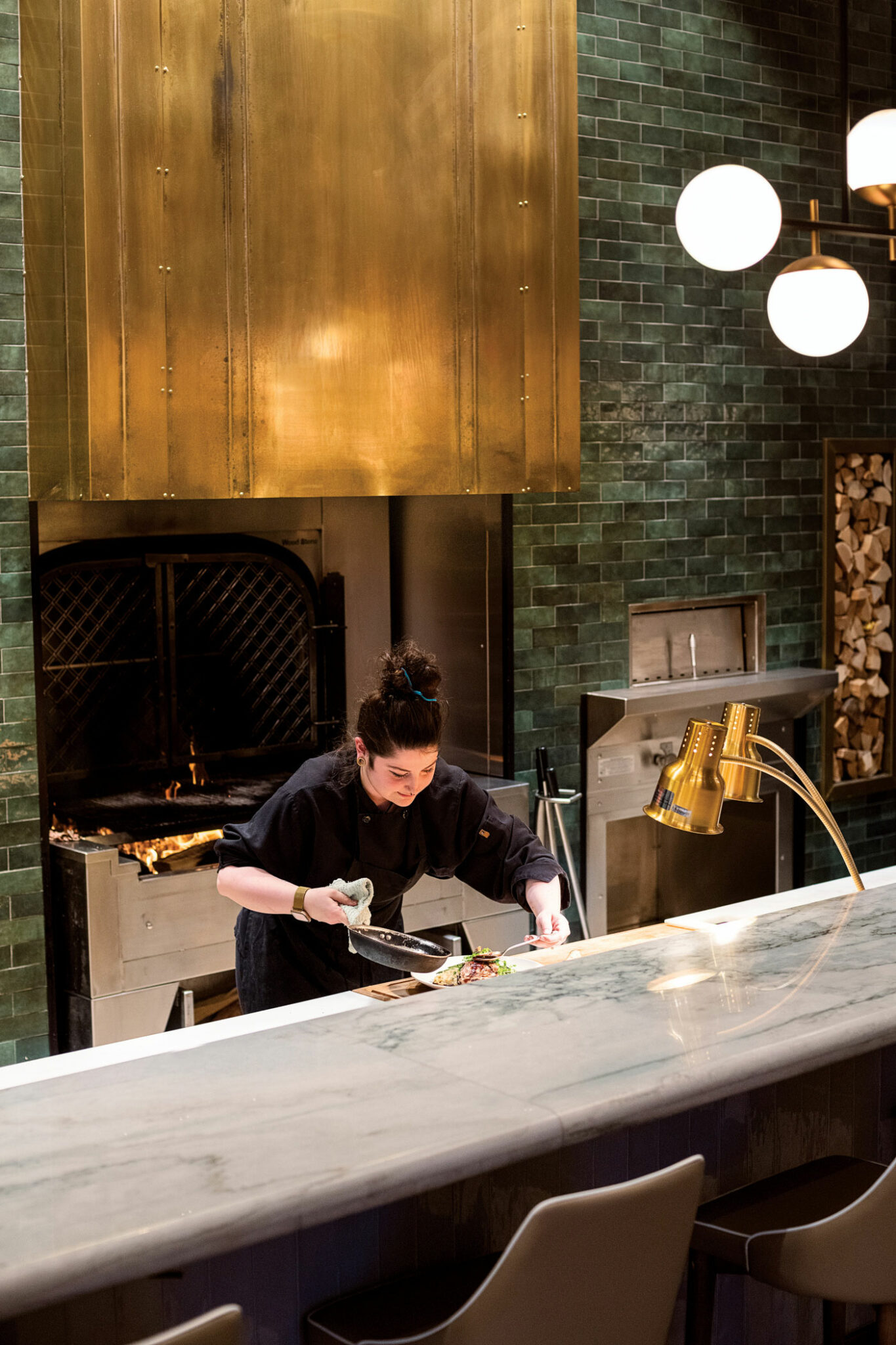 The Food Elevated comfort food.
The Vibe Fresh and friendly.
Order This Bison meatballs with perogies.
Know This The building is enormous and has a range of special event spaces for weddings and other celebrations (once it's safe to gather in large groups, of course).
When the Bear's Den opened in Bearspaw nearly two decades ago, locals rejoiced to have a noteworthy restaurant close at hand. But the room was too formal and dark for everyday dining, which is why Bearspawsians were even more overjoyed when Flores & Pine took over in mid-2019. The now-bright room serves as a gathering spot for locals but also draws diners from all corners of the city looking for an interesting and high-quality (but not overly fussy) meal with above-average wine and cocktail options. The food ranges from comforting classics to fancier meats cooked on the restaurant's impressive wood-fired grill, with enough range of selection to cater to everyone.
254028 Bearspaw Rd., 403-241-7611, floresandpine.com, @floresandpine