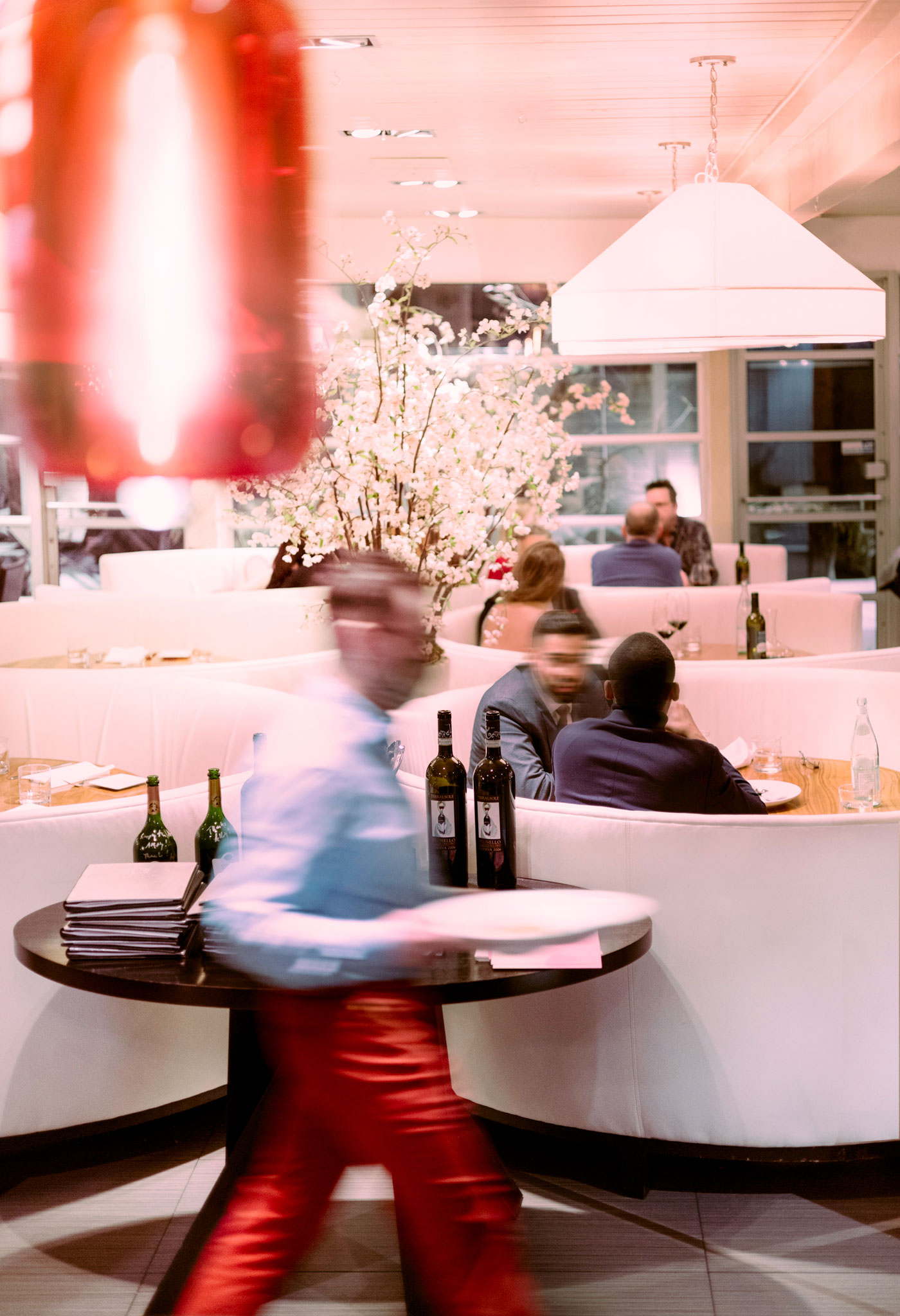 As I get settled into middle age, I prefer comfortable clothes instead of slim Italian suits. I have a fondness for nostalgia, and my friends have more bald patches than actual hair. Similarly, when a restaurant reaches middle age, the interior design tends to fall behind, the menu clings to old favourites and the clientele gets, well, more mature.
In restaurant years, 14-year-old Alloy could be considered middle age. However, the cool-white interior is still well-manicured and bright. The clientele is composed of as many young couples on nervous first dates as couples celebrating their 30th wedding anniversaries. But is there a nostalgic attachment towards the menu? Definitely not.
While owners Uri Heilik and Rogelio Herrera acknowledge that their regular customers would revolt if they ever removed the short ribs, the staff at Alloy revel in the creativity of designing customized dishes and menus.
Want to prove to your partner that you remember their favourite vegetable? Create a whole course meal around it. Want your new year's party to have a certain theme you'd like the food to match? The kitchen is eager to show you what their imaginations and skills can do.
220 42 Ave. S.E., alloydining.com, 
@alloydining
Hot Tip
Alloy has access to an exceptional list of spirits and a vault full of wonderful wines. Craving a hard-to-find whisky after dinner? Let them know and they'll look for it. They'll also bring in wines for guests upon request.