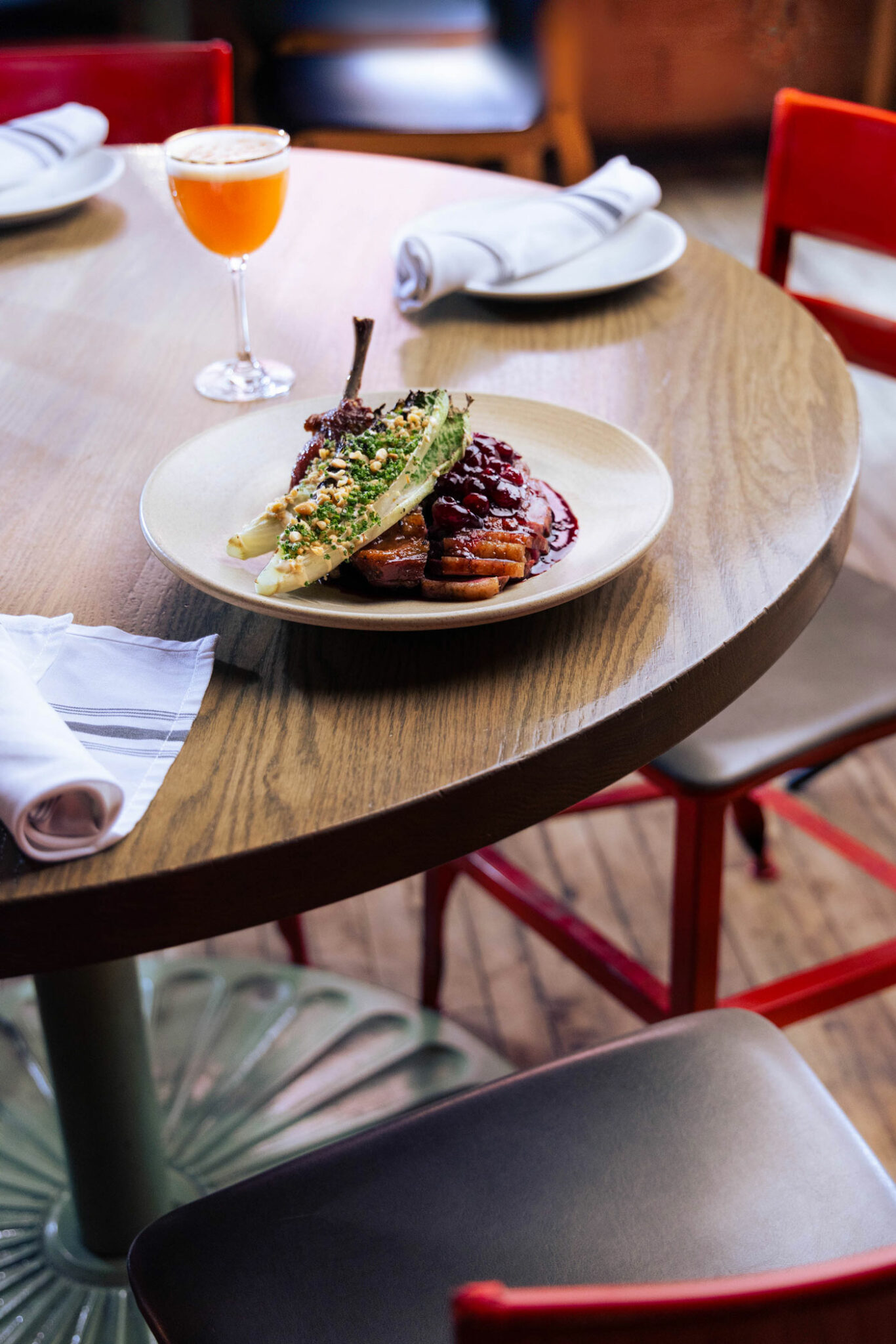 When Concorde Group opened Bridgette Bar in 2016, the space generated as much buzz as the food. As conceived by Frank Architecture, the industrial concrete floors and exposed brick paired with mid-century modern furnishings and macrame wall-hangings create a casual, urban vibe that has defined the restaurant from Day 1.
But, beneath the laid-back atmosphere is a team of professionals, evident in the attentive service and skillful cooking. Local talent MacKenzie Pavka, Bridgette's chef de cuisine, turns out elevated comfort-food dishes with an emphasis on charred and roasted elements, such as a tender, well-seasoned grilled lamb sirloin with falafel, tahini and mint, and a wood-roasted half-duck paired with charred romaine, pine nuts and cranberries. Servers whisk by carrying massive platters of the crowd-favourite farm chicken with chicken sausage, dill gravy and crispy fries, while happy patrons line the bar in the lounge, sipping inventive cocktails.
With one of the longest happy hours, from 2 to 5 p.m. daily, the lounge is the spot to grab a half-price drink any day of the week. No matter what the time of day, the tantalizing and comforting aroma of wood smoke wafts throughout the space.
739 10 Ave. S.W., 403-700-0191 (text only), bridgettebar.com, @thebridgettebar
Hot Tip
For an up-close-and-personal experience with Bridgette Bar's culinary team, book one of the three seats at the kitchen bar. A loyal clientele snaps up these seats weekly, so make your reservation as early as you can.