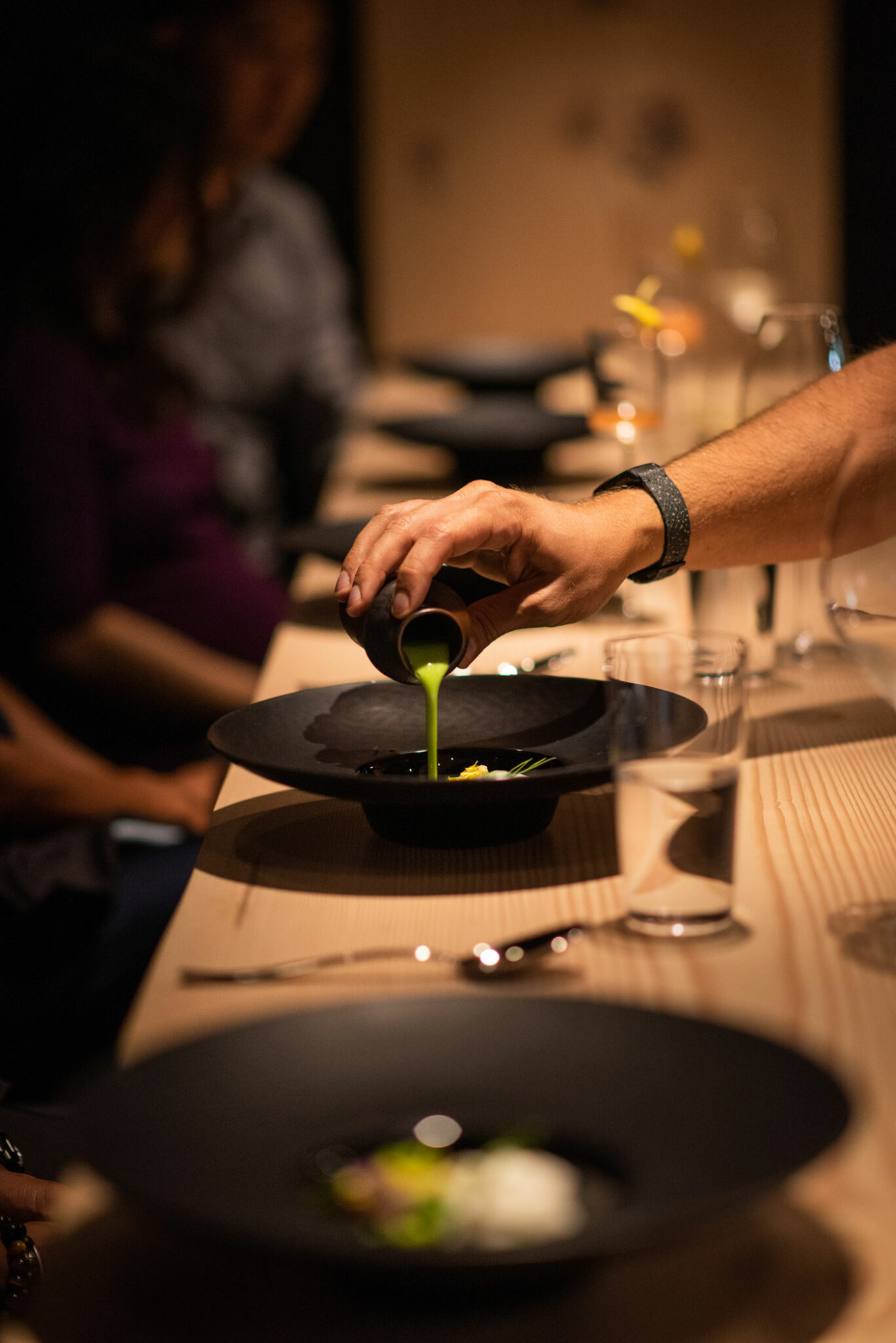 It can take months to book one of the eight seats at chef-owner Darren MacLean's Eight restaurant in the Alt Hotel, but the wait is worth it. MacLean's enthusiasm for this country, the terroir and his profession are encapsulated in every bite. Tucked behind Nupo, MacLean's other Alt Hotel restaurant, Eight's V-shaped, reclaimed Douglas fir counter offers a view of the shared kitchen, while allowing for an interactive experience, where guests can ask questions as MacLean relates the details of every dish. This is kitchen theatre at its best.
With an emphasis on seasonality, each night's tasting menu of 15-plus courses digs deep into Canadian regional cuisine. Every meal begins with an assortment of amuses, all varying in texture and flavour intensity, all miniature works of art. Mains such as chicken and pork are often sourced from the no-till farm MacLean runs just south of the city. Layered flavours abound, as in the B.C. spot prawns in a gochujang bouillabaisse enhanced with onion, fennel and smoked-oyster aioli. Even the bluefin kama toro is Canadian — sourced from Newfoundland.
Eight is only open Thursdays, Fridays and Sundays, with a reservation system that functions more like obtaining tickets for a must-see show. But it's a hot ticket for reason of exceptional culinary artistry and unforgettable flavours, unlike anything else in this city.
631 Confluence Way S.E. (inside Alt Hotel), 403-457-2153, eightcdn.ca, @eight_cdn
Hot Tip
Eight's tableware includes exquisite Quinspired ceramics made by Calgary artisan Quin Cheung, whose wheel-thrown whisky tumbler with a glazed gold inlay was a winner in Avenue's Made in Alberta Awards last year.