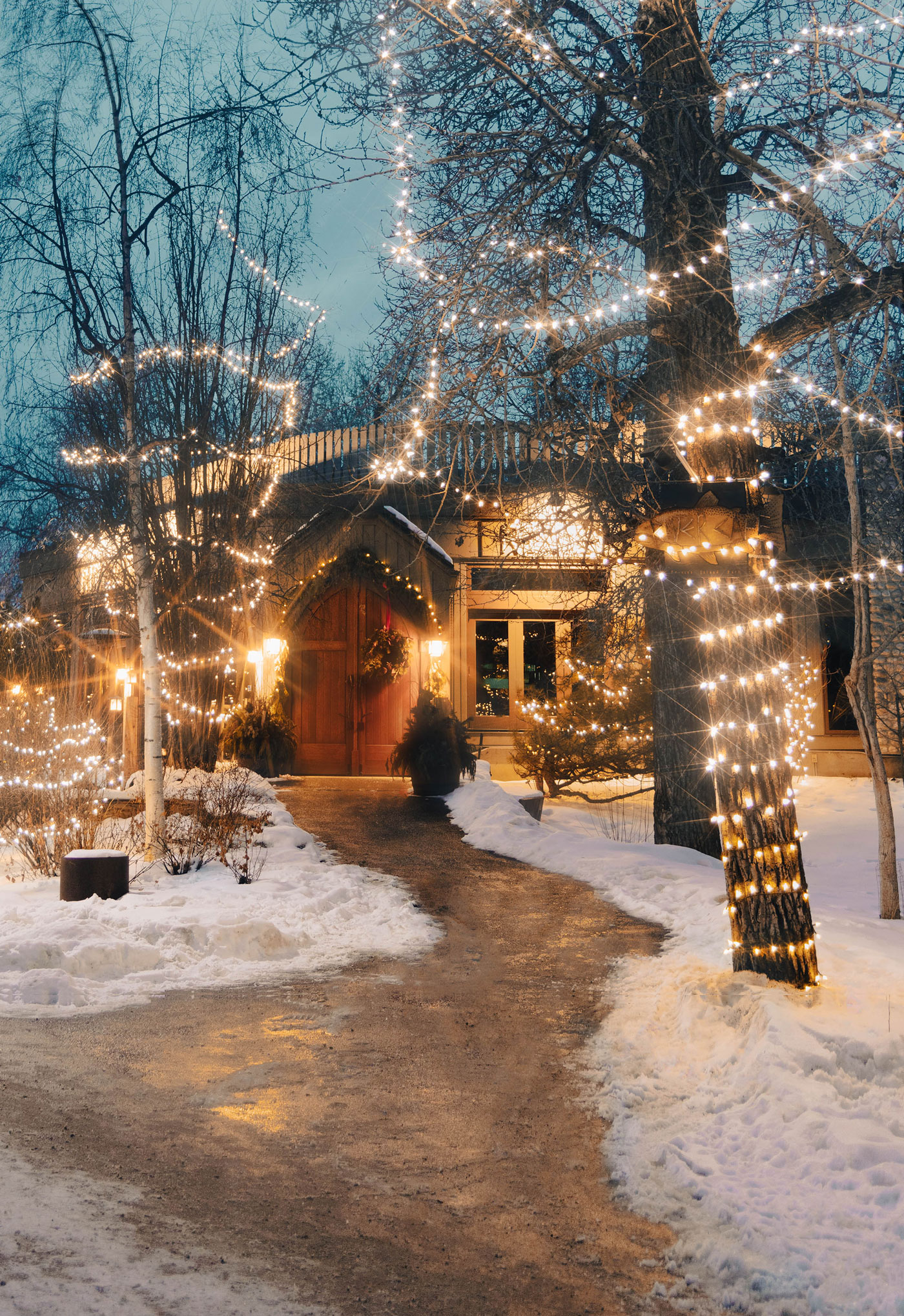 Sal Howell, proprietor and founder of River Café, and her staff have been refining the tastes, smells and ingredients of Canada for the last 31 years — long before "local and seasonal" was a catchphrase. A walk through Prince's Island Park to the building will start to unravel the historical documentary that is River Café.
Shrimp from Fogo island, delicate lamb from a family farm just outside Lethbridge, grains harvested from the sun-soaked Prairies, glassy-eyed fish from both coasts, and wine grown in the fertile valleys of British Columbia and Ontario all combine to celebrate the bounty of Canada.
The reverberations on the wood floor, the bright whites of the birch-lined bar and the glowing rocky hearth envelop you in the warmth of something instinctively familiar.
Few icons in the restaurant world ever reach a decade of service, much less three. Fewer still stay relevant. La Chaumière is gone from the Calgary culinary lexicon, Bishop's in Vancouver has disappeared from the Canadian landscape and forces like Dave McMillan of Montreal's Joe Beef have called it quits. Permanently. Restaurants are now transitory entities.
When a restaurant continues to remain steadfast in its concept and relevant in its execution, it should be wholeheartedly celebrated as a cornerstone in our community.
Prince's Island Park, 403-261-7670, river-cafe.com, @rivercafeyyc
Hot Tip
Start and end with the artisan cheese and the fish and game charcuterie. Nothing tells a story like the rawest expression of natural ingredients.