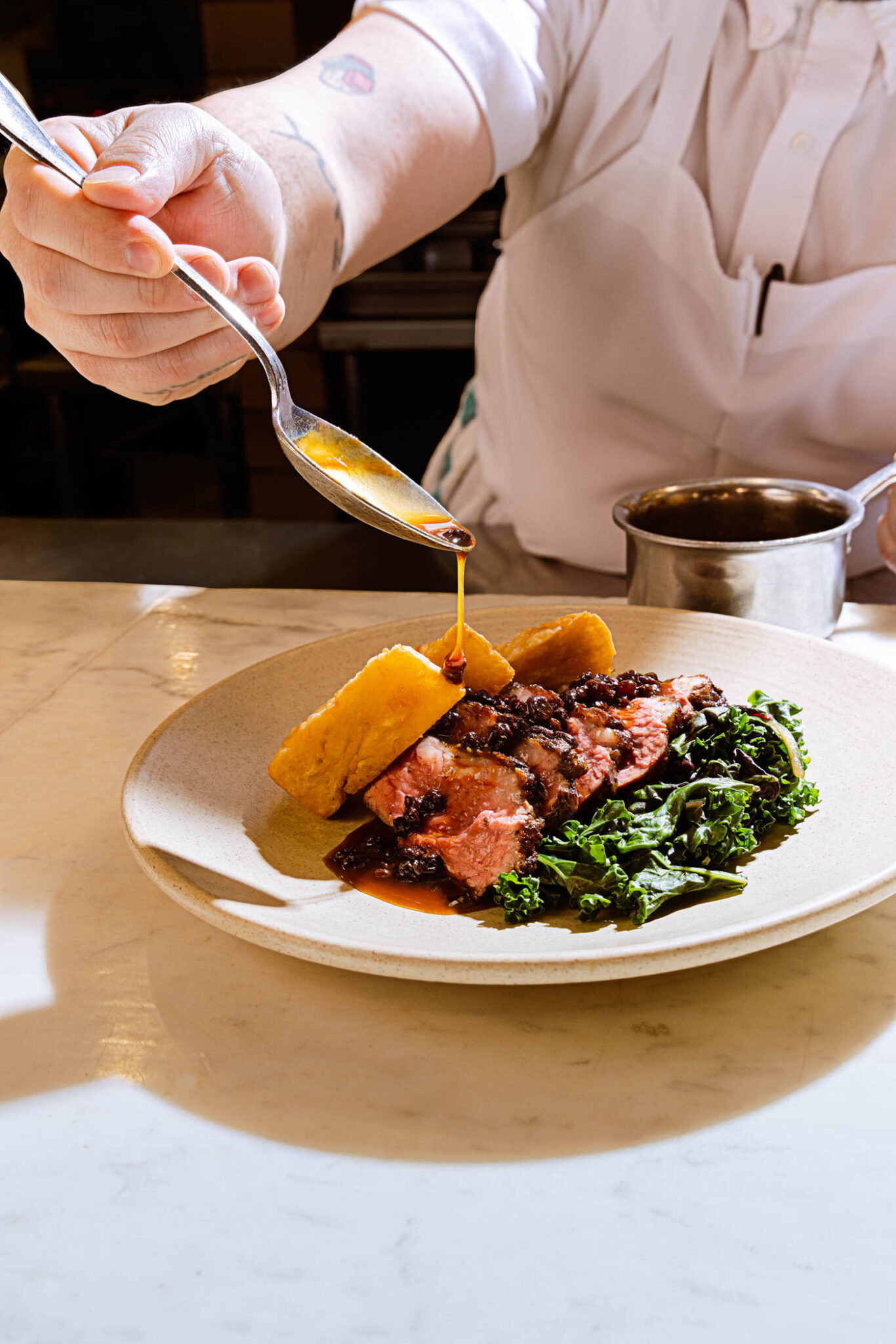 Who's behind it?
Concorde Entertainment Group, regional chef Mackenzie Pavka, general manager Amy Campbell.
What's on the menu?
Comfort dishes with global flavours.
Why we love this place
If there's a formula for a winning restaurant, Bridgette Bar seems to have found it. Start with a charming, exposed-brick room complete with a stylish mural and a fun retro lounge area, dedicate care and time into developing and training staff, prepare dishes with consistent high quality, and have the bar sling a specially curated selection of wine, beer, sake and cocktails. Voila! A place where diners feel right at home.
Increasing the customer's sense of familiarity is a menu of perpetual favourites ­— a grilled octopus salad has been on the menu since day one (at one point early in the history of Bridgette Bar, the kitchen staff were braising more than 40 pounds of octopus per week as preparation for that single dish). But perhaps the best representation of the Bridgette Bar approach is the Alberta lamb sirloin, marinated with a Berbere spice blend, cooked over a mix of birch and apple wood on the wood-fired grill and served with a pumpkin-seed emulsion, chickpea panisse, swiss chard, pickled red currant and a smoked lamb-fat jus. That dish encapsulates the kind of care and attention the Bridgette team puts into every aspect of the experience, making this restaurant everyone's perpetual favourite, no matter the occasion.
739 10 Ave. S.W., 403-700-0191 (text only), bridgettebar.com, @thebridgettebar