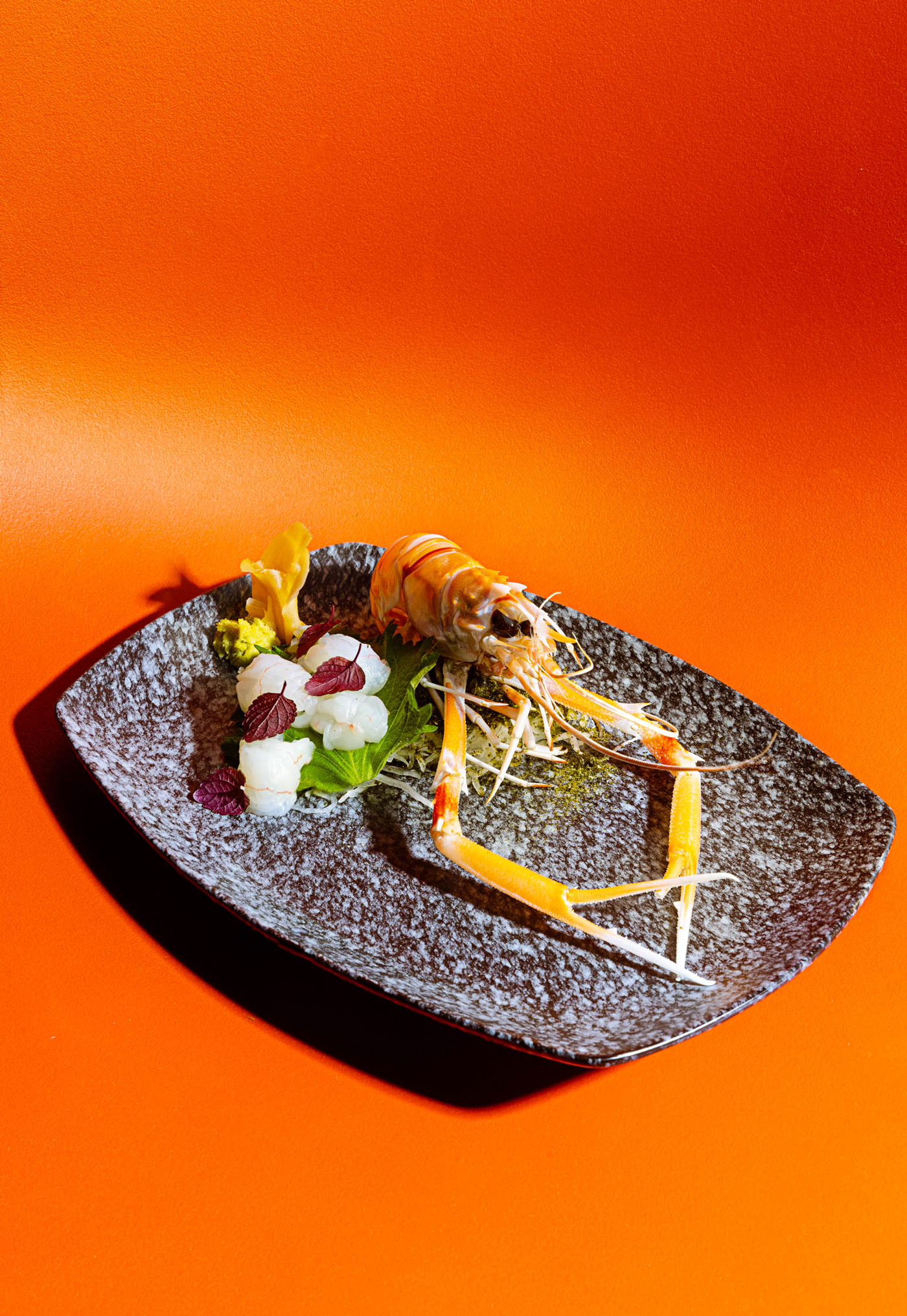 Who's behind it?
Chef-owner Darren MacLean, Shokunin Collective.
What's on the menu?
Japanese izakaya-style small plates, world-class sushi and sashimi and a finely curated sake program.
Why we love this place
On any given night, a '90s hip hop soundtrack sets the mood at Shokunin, which is booked out weeks ahead with local foodies as well as international tourists who follow chef-owner Darren MacLean's endeavours on Netflix and the Food Network. Inspired by the dining scene of the Tokyo underground, MacLean's ultra-cool contemporary Japanese restaurant is perhaps best known for its binchotan-grilled yakitori from free-range Alberta chickens — a perfect pairing with Takashima Homarefuji "Zen Master" sake.
Other must-haves include a 48-hour miso-cured grilled bone marrow served with escargot and shiso pistou; cold-shucked scallops with nuoc cham; and a super-luxe wagyu pastrami "sando" made from short rib brined for seven days and hot-smoked for 24 hours.
The sushi and sashimi at Shokunin is also exceptional. (No surprise, considering MacLean is also behind Nupo restaurant, with its world-class omakase sushi experience. And, along with overseeing the triad of Shokunin, Nupo and Eight, chef MacLean operates a farm, raising chickens, ducks, geese and pigs, which are fed vegetable scraps from the restaurants, dramatically reducing the amount of kitchen waste.) Glistening pieces of Japanese shima aji belly or New Zealand Ora King salmon are cut to order, while seasonal offerings, such as fresh B.C. spot prawns and creamy, Newfoundland sea urchin, are get-them-before-they're-gone treats.
2016 4 St. S.W., 403-229-3444, shokuninyyc.ca, @shokuninyyc