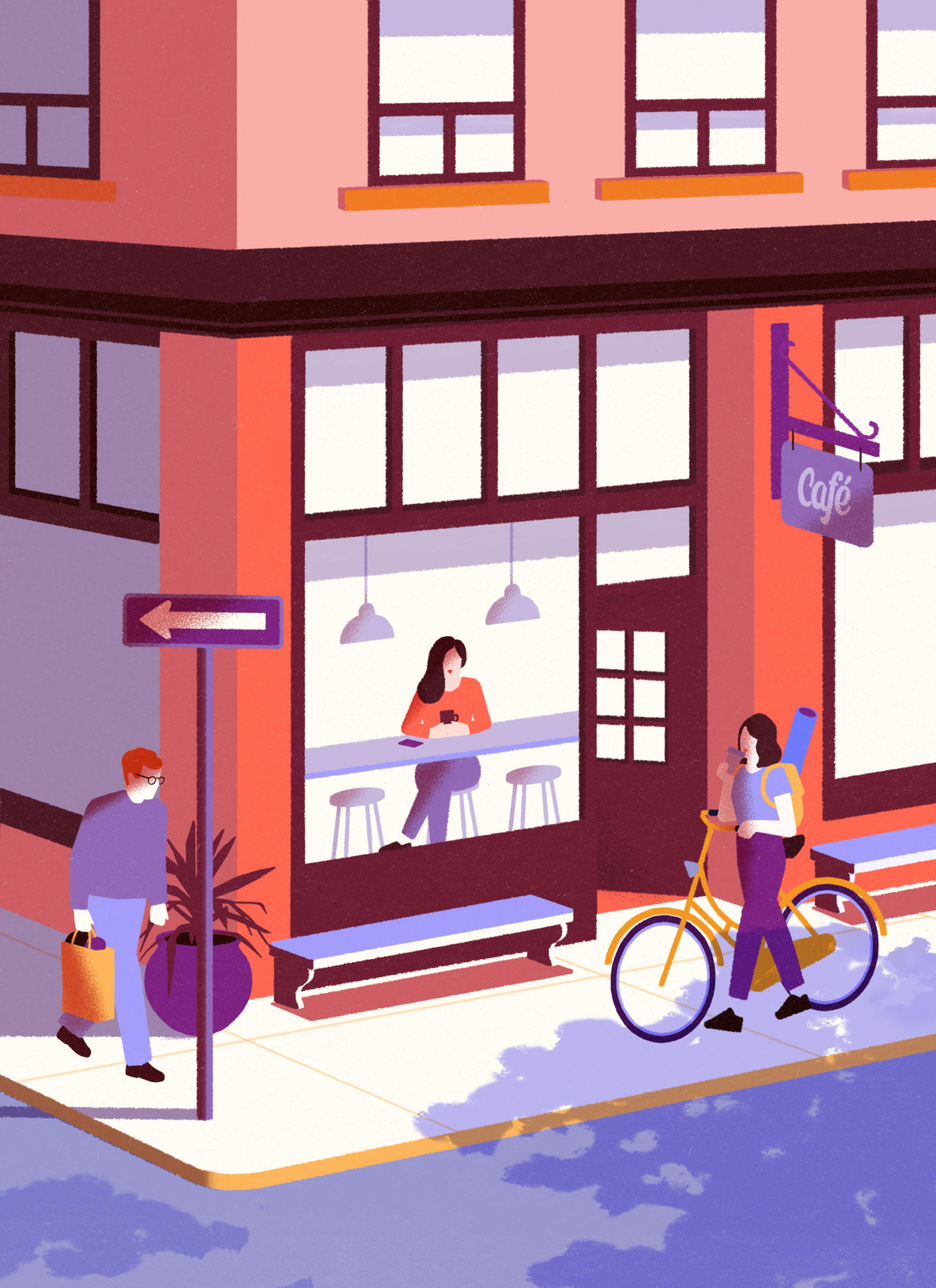 According to the poet Robert Frost, "good fences make good neighbours." But the adage doesn't seem to apply to the communities of Crescent Heights, Sunnyside and Hillhurst — ranked 3rd, 4th and 7th respectively on our 2020 Best Neighbourhoods' list. These neighbourhoods seem to flow seamlessly one into the next.
These northwest communities are lauded for their proximity to downtown, walkability, arts and culture, abundance of parks and the entertainment, dining and shopping offerings — Kensington Village shopping district, which straddles Sunnyside and Hillhurst, is often mistaken for a neighbourhood all its own.
As some of the oldest communities in Calgary, these neighbourhoods also have a storied and well-established feel with towering elm trees and heritage buildings.
Edged by the Bow River to the south, McHugh Bluff to the north and set between Centre Street N. and 10th Street N.W., Sunnyside was settled by homesteaders in the 1880s and incorporated into the city in 1904. Immediately to the west of Sunnyside, Hillhurst was established in 1914 and shares the 10th Street N.W. border, runs north to 16th Avenue and south to the Bow. While Hillhurst and Sunnyside are two separate communities for the purposes of most City of Calgary data collection, they are often seen as one and the Hillhurst Sunnyside Community Association encompasses both.
Artist and long-time Hillhurst resident Patricia Dawkins sits on the community association's planning committee. She and her husband moved to a home in Sunnyside in 1974 when Dawkins was 23 years old. They later moved to Hillhurst and have lived in their current home on Memorial Drive for more than 36 years.
"This was the hip place to live. It was where all the artists, art students and hippies lived," says Dawkins. "We wanted to live there too, because we were all those things."
The arts continue to have a stronghold in this community with the Alberta University of the Arts, the province's only dedicated art, craft and design institution located nearby. The university shares the campus with SAIT and has two professional gallery spaces, Illingworth Kerr Gallery and Marion Nicoll Gallery, and nine student-run exhibition spaces. Next door, the Southern Alberta Jubilee Auditorium is home to Alberta Ballet, Calgary Opera, and the stage for many of the city's top performances.
On and around Kensington Road N.W., you'll find a vibrant shopping and entertainment district. There's no shortage of yoga, spin and boxing studios and retail, restaurants, bars and coffee shops — Higher Ground, a fair-trade, eco-forward café has been a mainstay on Kensington Road since 1982. "Everything that you need, you can pretty well get to by walking. There are restaurants, and shopping, and the shoe repair shop and Hillhurst Hardware on 10th Street are some of the oldest businesses in the neighbourhood," says Dawkins.
Cynthia Mazereeuw, board chair for the Hillhurst and Sunnyside Community Association, moved to Sunnyside about four years ago after accepting a position with Norfolk Housing Association, a non-profit offering affordable and mixed income housing in the area.
"What I love about [this area] is that you get people from all socioeconomic backgrounds and you get all ages — every point in life is represented," says Mazereeuw. "It feels like there's always somewhere to find like-minded people."
Mazereeuw hits up the Bow River pathway at least once a day with her pug, Daisy, and loves the area's abundant green spaces.
"You get all of the joys of city life but also nature, which is pretty rare," says Mazereeuw. "Edinborough Park is a hidden gem in Sunnyside and there's an ice rink there in the winter. You can also cross Peace Bridge and get over to Eau Claire in minutes."
Crescent Heights shares the 4th Street N.W. border with Sunnyside and stretches to Edmonton Trail on its eastern edge. North to south, the neighbourhood stretches from 16th Avenue to the Bow River. This area was incorporated as a village in 1908, annexed in 1911 and became a neighbourhood in 1914. Last year, Crescent Heights Village was designated the City's newest Business Improvement Area to help boost local business.
Sandra Neill, director at large with the Crescent Heights Community Association, moved to the neighbourhood about seven years ago. She lives with her son Landen and their miniature Labradoodle, Lola, across from Rotary Park.
When people think of Crescent Heights, the first thing that often comes to mind is the mansion row along Crescent Road N.W. and McHugh Bluff. The neighbourhood is perhaps best known for the spectacular vista of the city, mountains and river that can be seen from the bluff. But Neill says there's a diversity of economic backgrounds in Crescent Heights.
"There are apartment buildings and single-family homes and townhouses," says Neill. "Artists and musicians and students live in the community. It's an engaging mix of people and we're all connected."
As in many older neighbourhoods in Calgary, redevelopment is happening. The Tigerstedt Block, a small strip of stores along Centre Street between 8th and 9th avenues that's just a short walk from Chinatown and the downtown core, is in line for a facelift with a plan to build multi-family residential and retail properties. It's currently home to an eclectic mix of independent businesses such as local favourite Sought and Found Coffee Roasters.
"There's a cool little eatery called Tokyo Street Market and the Tigerstedt Flea Pop Up Market that features rotating artists, but the plan is to take it all down and redevelop it," says Neill. "I'm just hoping that they put back in the same kind of cool stores we have right now."
A common thread that links all three communities is the level of community engagement. Neill recently spearheaded the Community Action Team with an aim to get residents engaged and provide a platform for them to create their own events and projects in the community such as curbside concerts and art installations. Neill worked with local artist Laurel Dziuba to design an intersection mural near her home at the junction of 3 Ave. and 1 St. N.E.
"We are right by the park and have some famous neighbourhood dogs, so I sent her some photos and she based the design on them. She drew the design out on the pavement, and then we had about 70 local residents come out and help paint it."
It's this kind of community engagement and enthusiasm that blurs the boundaries between these three neighbourhoods. While many residents accept that gentrification and development will happen, there is a commitment to proceed with care and consideration so that the signature flavour of these communities will thrive for years to come.
Community Highlights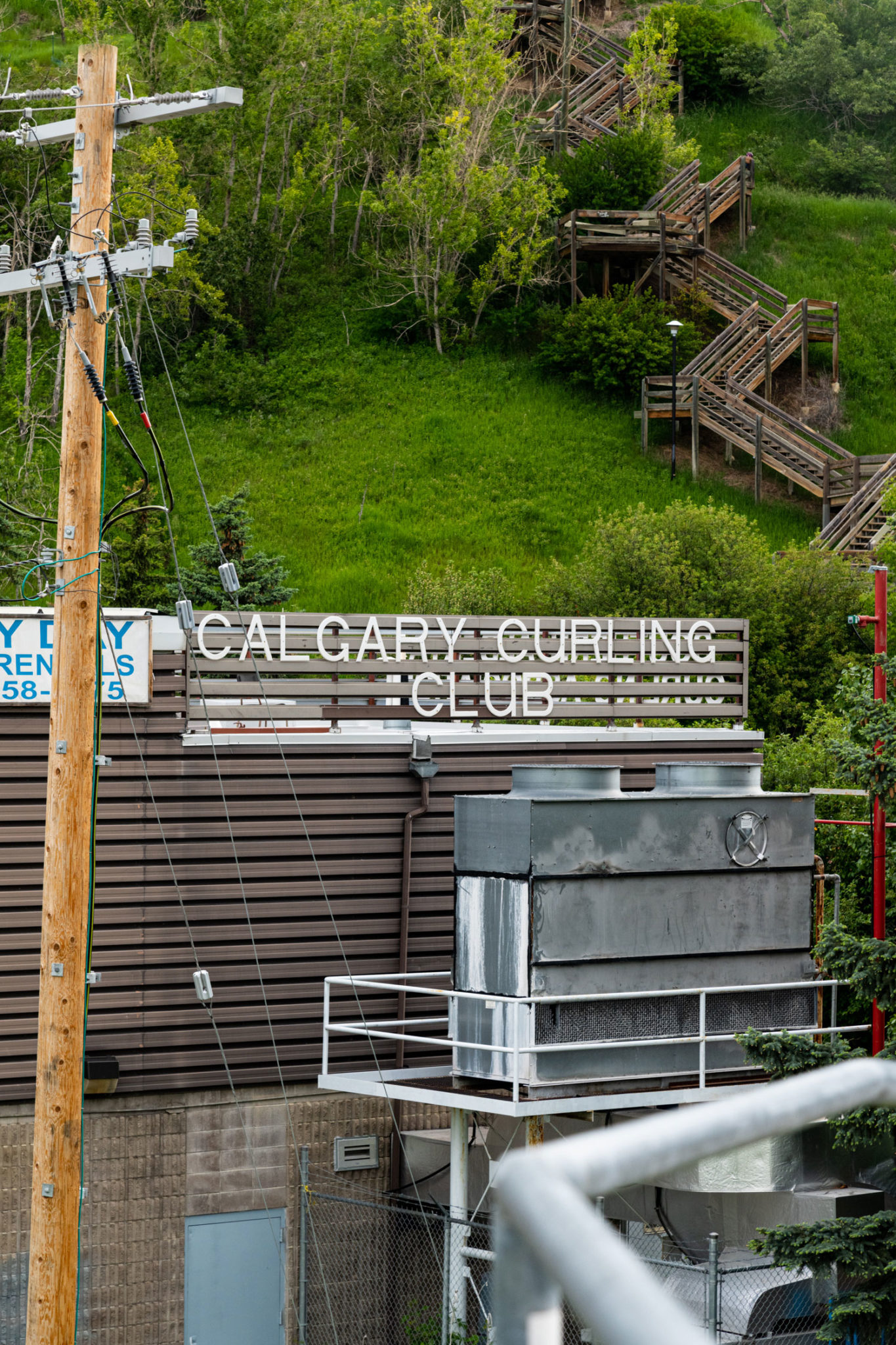 The Calgary Curling Club formed in 1888, arrived in Sunnyside in 1953 and was rebuilt in 1976 after a fire. The club isn't sure when it will reopen, but a typical year brings winter classes for ages seven and up. There are several leagues for curlers looking for some friendly competition. More of a spectator? Hit up the lounge and have a bite to eat — the food gets rave reviews.
720 3 St. N.W., 403-283-8381, calgarycurlingclub.com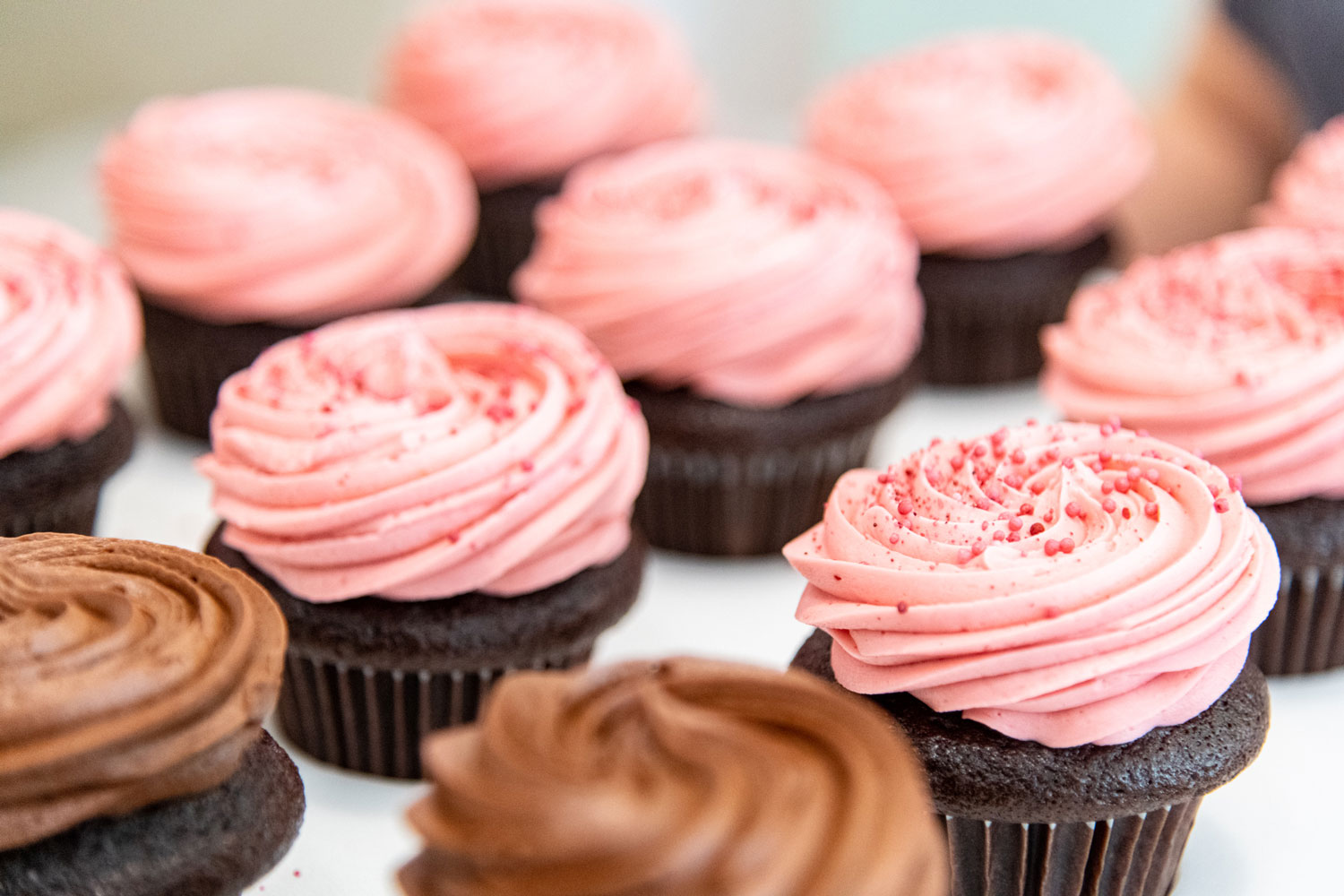 Founded in 2004 by sisters Carolyne McIntyre Jackson and Jodi Willoughby, Crave has since expanded to six locations — four in Calgary and one each in Edmonton and Saskatoon. In addition to serving up classic, gluten-free and vegan cupcakes, the flagship store on Kensington Road also hosts decorating classes, pop up shops and events.
1107 Kensington Rd. N.W., 403-270- 2728, cravecupcakes.ca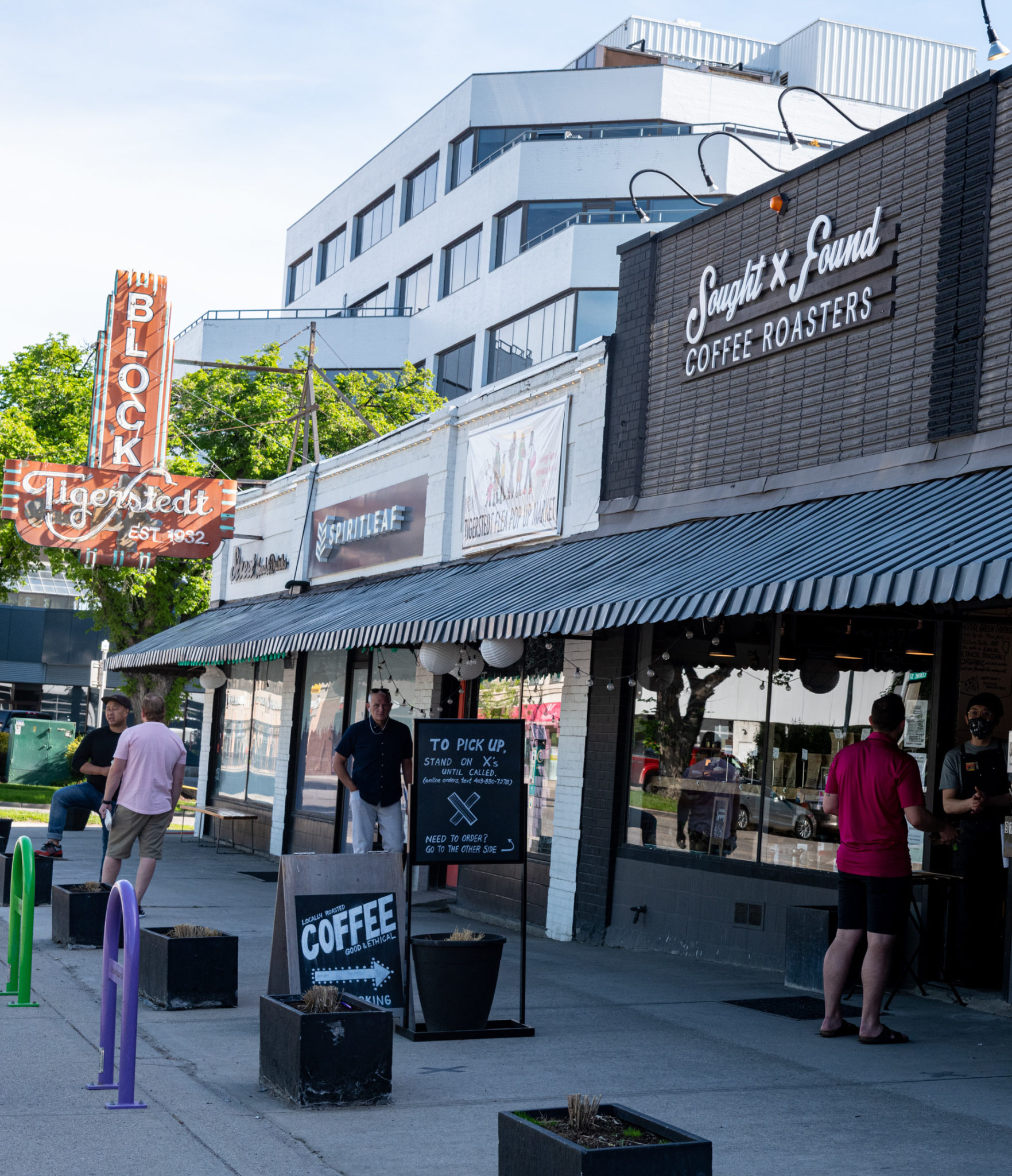 The Green Line LRT is still years away, but it has already spurred an overhaul of this historic area. Crescent Heights Village is home to some 100 businesses. Parking, art, added trees, plus pedestrian-friendly and traffic-calming measures are just some of the potential plans of the city's newest BIA.
403-701-7686, crescentheightsvillage.ca