Mission wasn't always a trendy area for shopping and dining out. Originally a Francophone settlement, Mission was one of the earliest non-Native settlements in the Calgary area and the earliest Roman Catholic centre in southern Alberta. It was the goal of one of the Catholic missionaries, Father Albert Lacombe, to preserve a French-speaking, Catholic area in southern Alberta. While the neighbourhood has become an overwhelmingly Anglophone one, according to Marilyn Williams, the heritage director for Mission-Cliff Bungalow, the community's evolution is what makes it so interesting.
And, despite its shift, it's still possible to feel the French influence today. "Some of the old, original buildings still exist, such as the convent and the St. Mary's Parish Hall," says Williams. "And the area is also a cradle of Francophone culture."
New buildings and businesses connect modern-day Calgarians to the area's past, giving a nod to Mission's unique history.
Where To Eat
This tiny French bistro is worth the hunt. Nestled between Jugo Juice and Fat City Franks in the former Tivoli Theatre building, diners can expect to experience a piece of French culture here with the authentic food and knowledgeable staff.
(2015 4 St. S.W., 403-228-9764, fleurdeselbrasserie.com)
Wurst reopened with a bang six months after the June 2013 flood. The restaurant salvaged the long communal tables to restore the basement to its former beer hall glory, while the decor upstairs was changed to give the place a casual, resto-lounge feel. The trees lit with fairy lights are a particularly nice touch on a wintery night.
(2437 4 St. S.W., 403-245-2345, wurst.ca, @wurstcalgary)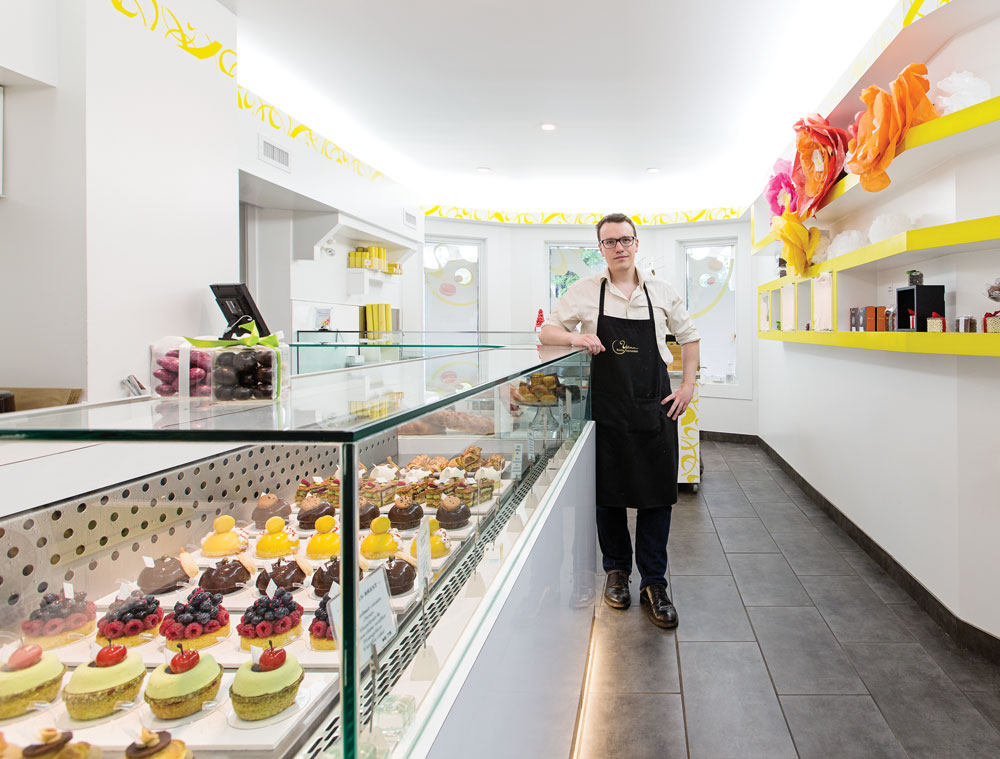 Pastry chef Yann Blanchard uses natural, seasonal ingredients as much as possible to make his sweet treats. With at least 12 varieties of macaron on sale at one time, his patisserie is known for selling some of the lightest, tastiest macarons in town. This is the place to enjoy a lazy latte and croissant on a Sunday morning.
(329 23 Ave. S.W., 403-244-8091, yannboutique.com, @yannboutique)
Even More Great Eats
Bocce
2207 4 St. S.W., 403-516-6162, eatbocce.ca
Candela
1919 4 St. S.W., 403-719-0049, candelalounge.com, @candelacalgary
Joyce on 4th
506 24 Ave. S.W., 403-541-9168, calgarysbestpubs.com/joyce, @joyceon4th_yyc
Mercato
2224 4 St. S.W., 403-263-5535, mercatogourmet.com
Vin Room
2310 4 St. S.W., 403-457-5522, vinroom.com, @vinroom
Things To Buy
Kricket's
Find jewellery, accessories and cute gifts at this small retailer. Filled with knick-knacks and one-of-a-kind cards, this is a store to linger in on a rainy day.
(2306 4 St. S.W., 403-244-9330)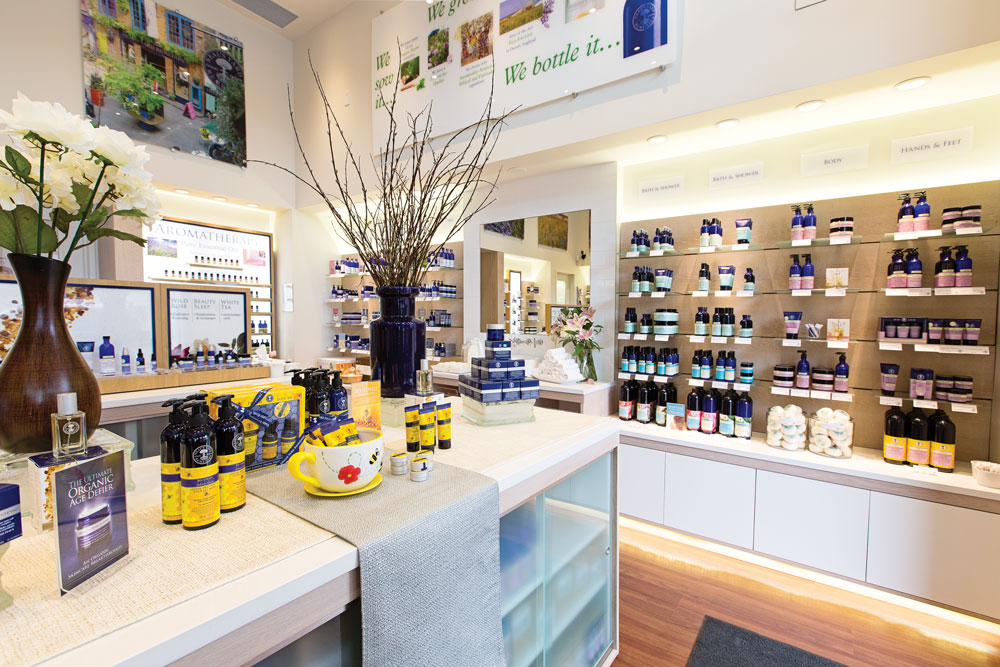 New to Mission this spring, this British business strives to be organic and sustainable, selling natural health and beauty products that are good for the skin and body. Dry skin will thank Neal's all-natural jasmine body creams come winter.
(2207 4 St. S.W., 403-460-8400, nealsyardremedies.ca, @nyr_canada)
The caf's fourth location – and the only location that is licensed to sell alcohol Monday through Saturday – opened in November 2013. As well as the freshly brewed espressos and macchiatos, purchase essential supplies to recreate fancy coffee beverages at home such as French presses, grinders and, of course, bags of fresh coffee.
(2207 4 St. S.W., 403-245-1111, philsebastian.com, @philandseb)
Even More Spots to Shop
Frilly Lilly
2105 4 St. S.W., 403-229-4023, frillylilly.ca,@frillylilly
Inspirati
2207 4 St. S.W., 403-244-4443, inspirati.ca
Saje Natural Wellness
2308A 4 St. S.W., 403-451-7195, saje.ca, @sajewellness
Things To Do
Each May since 1989, Calgarians have flocked to Mission for this spring street festival. Streets are shut off to cars as Calgarians bid adieu to winter and welcome warmer spring weather. Catch emerging musicians, buy artisan crafts from one of the 500 vendors and watch the parade that starts at 25th Avenue S.W., runs along 4th Street and finishes at 13th Avenue.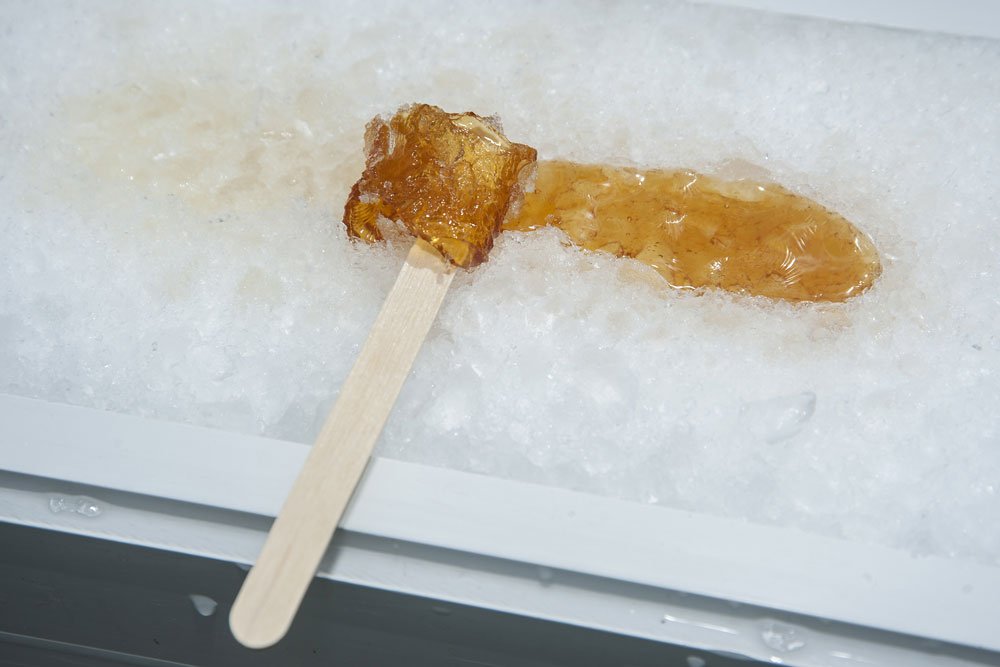 For the first time this spring, the traditional French-Canadian event took place in Cliff Bungalow-Mission instead of Mount Royal. Now to be held in Mission annually, come for the maple candy and stay for the local art sales, the poutine and the guided tours of the Rouleauville area.
On the first Wednesday of every month between September and June, some of the city's best jazz musicians perform original work in the Cliff Bungalow-Mission Community Hall. Popular Calgary artists like Deanne Matley and the Angled Saxons have performed at this event.
To Live
Mission is a pedestrian-friendly community just a 20-minute walk from the downtown core. In April 2014, the median list price for a single-family home in this desirable neighbourhood was $650,000; the median list price for a condo was $337,667.
This is also a community-focused neighbourhood. Brendan Baines, environment director for the Cliff Bungalow-Mission Community Association, says there are many ways for residents to get involved in the community. A new community garden opened last May and the neighbourhood also holds annual river clean-ups and stuff swaps.
To Watch For
While flood recovery has meant hasty redevelopment in the past year, Mission continues to be a neighbourhood that grows and evolves. Baines says his hopes for the neighbourhood's future include alleyway rejuvenation, a new farmers' market and pop-up parks and patios. "We're also partners with imagineCalgary and are pushing to make Mission-Cliff Bungalow the greenest neighbourhood in the city," he says.
And keep an eye out at 2020 4th St. S.W. The six-storey, 136,200-square-foot building, while empty at press time, will soon be home to a range of new retailers and businesses.