Okotoks
Just 18 kilometres south of Calgary, Okotoks offers all the amenities of the big city, yet maintains a charming, small-town feel.
By Karin Olafson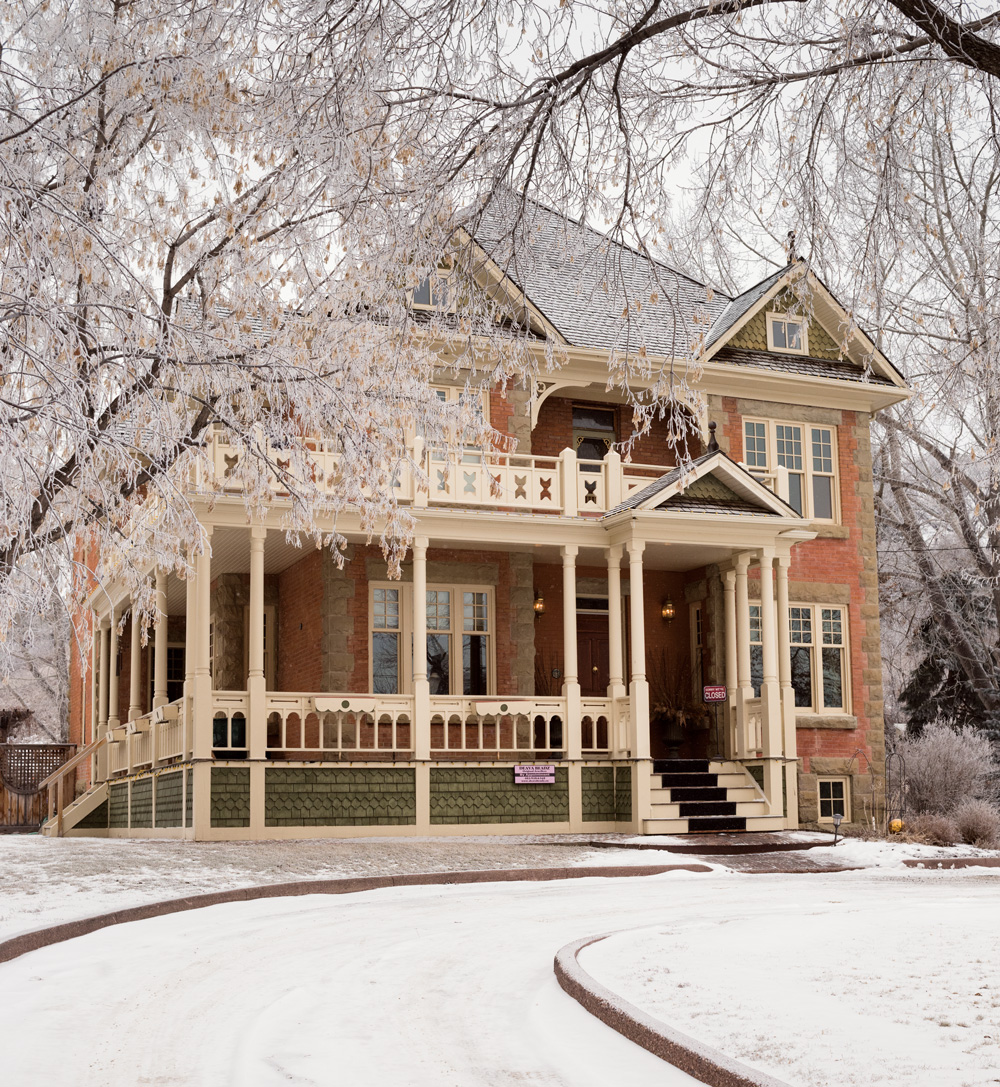 Photography by jared sych
Deava Beadz Jewellery Boutique.
Okotoks might be a small town, but it has a big history. (And a big rock – its glacial erratic, affectionately named The Big Rock, was featured in Guinness World Records 2007 as the largest erratic of its kind in the world.) First inhabited by nomadic First Nations and then a sleepy town founded by two European settlers, Okotoks started buzzing after oil was discovered in Turner Valley to its west. With its rail line running equipment into the valley, Okotoks morphed into a busy distribution centre.
Today, the bedroom community is booming: every 10 years, the population of the town doubles and now sits around 27,000. The quick drive into Calgary makes it appealing for commuters, while the events and facilities appeal to visitors. Though The Big Rock was once the town's main claim to fame, today it's the number of quality restaurants and the plethora of local boutiques that attract Calgarians to venture south of the city limits.
Where To Shop
Located in a Victorian-style home in the heart of Okotoks, off the main drag, Deava Beadz sells accessories (by appointment only) such as necklaces, chains, bracelets, pendants and earrings made using beads or semi-precious stones.
4 Elma St. E., 403-938-6168, deavabeadz.ca, @deavabeadz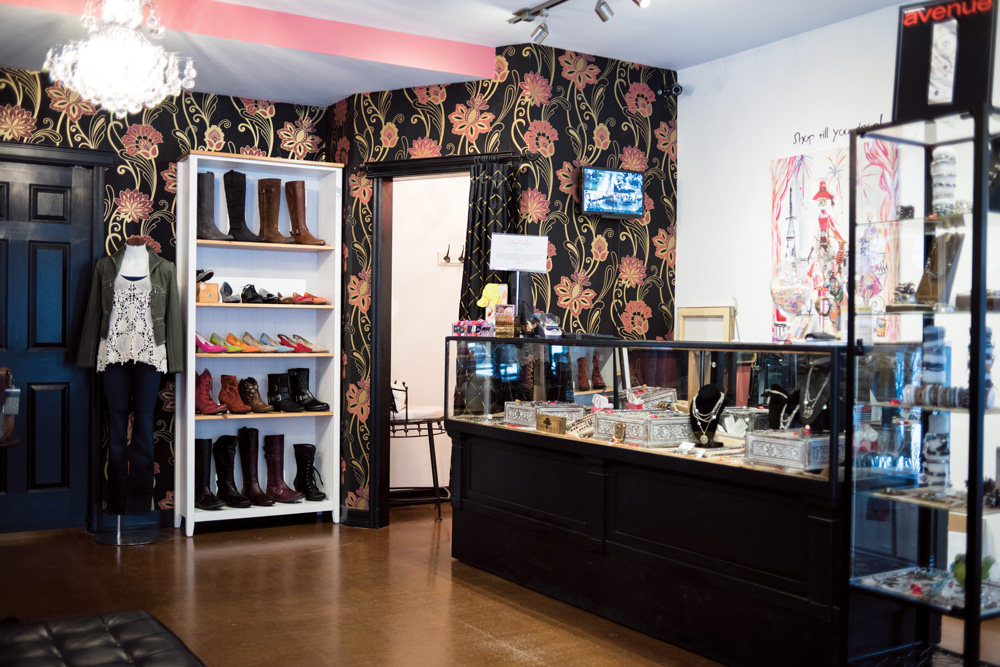 A fashion boutique with a second Calgary location, Ginger Laurier carries an array of trendy clothing, jewellery, accessories and footwear by Canadian, American and European designers, all of which allow fashion-conscious women to let their personality shine.
52 McRae St., 403-938-6146, gingerlaurier.com, @gingerlaurier
Even More Places to Shop
100 Stockton Ave., 403-995-2399, allthroughthehouse.ca, @allthruthehouse
On a Lark
18 North Railway St., 403-995-0352
120 Elizabeth St., 403-982-0566, snowflakesandblossoms.ca
Where To Eat
Bistro 1882 offers a fine menu and an intimate setting. The building was originally the Sheep Creek Post Office when it was built in 1882. In the early 1980s, it was renovated into a restaurant that seats just 20 people and serves lunch and dinner.
52 North Railway St., 403-938-2224, bistro1882.com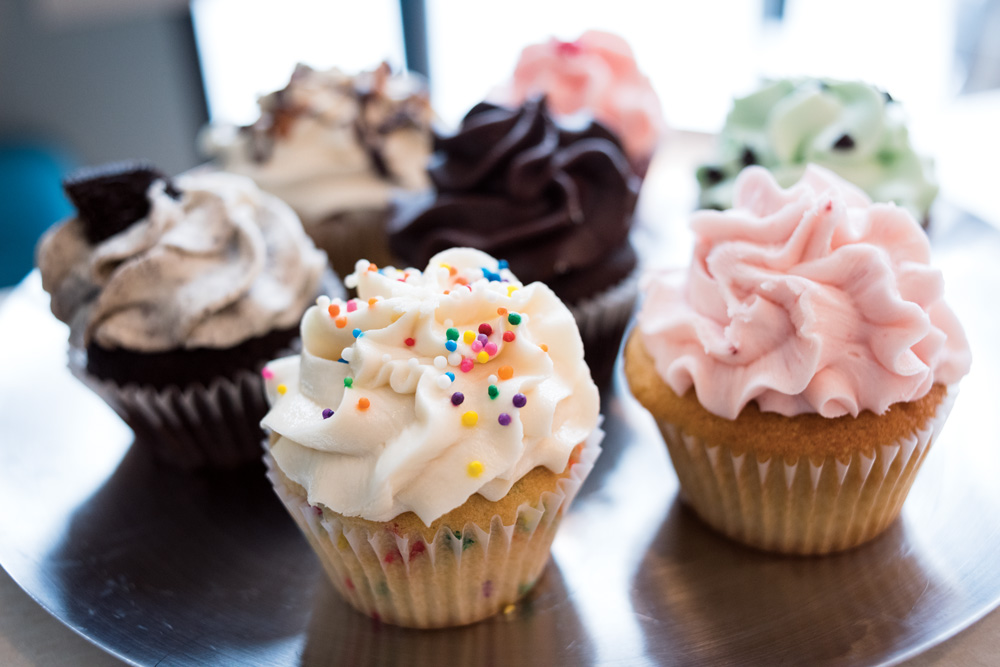 Walk past this independent bakery and the smells of fresh-baked bread is more than enough to lure you through the doors. The bakeshop calls its methods old-fashioned: it uses real butter and cream to make small batches of baked treats. Stop in for a cupcake, enjoy a leisurely lunch of house-made soup and a bun. The bakery also boasts several gluten-free options on its menu, although it is not just celiacs who will be impressed by the quinoa cakes and flourless monster cookies.
235 Milligan Dr., 403-982-9878, brownsugarbakeshop.ca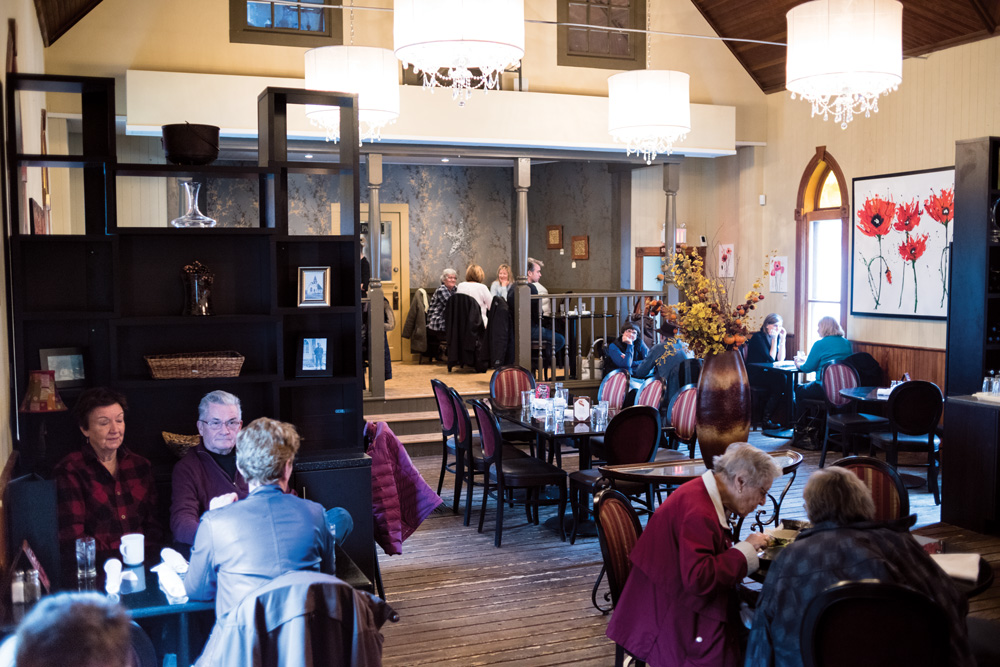 Heartland Caf used to be a church in the centre of Olde Towne Okotoks before it was converted into a popular local restaurant that specializes in comfort foods made from high-quality, local ingredients. For more than 20 years, Heartland Caf has been serving traditional favourites with a fresh and healthy twist. Think Thai lemon grass turkey meatballs, wild boar and goat cheese tacos and pulled pork sandwiches with Jack Daniels barbecue sauce.
46 McRae St., 403-995-4623, heartlandcafe.ca
Even More Great Eats
35 Riverside Dr. W., 403-938-2855, okotoksbullpen.com
22 Elizabeth St., 403-938-0058, okotoksgourmet.ca
9 Crystal Green Lane, 403-995-5563, crystalridgegolf.com, @crystalridgegc
49 Elizabeth St., 403-995-4454, sweetgrassdeli.com
Things To Do
For the fourth annual BuskersFest, the streets of downtown Okotoks will be packed on June 27 as local musicians and street performers entertain the public. Festivalgoers can hear as much music as they like without paying a penny (although tips are welcome), and then browse the stores and snacks offered up by a variety of local vendors.
Olde Towne Okotoks, Elizabeth St., themarketsquare.ca
Come July, many restaurants from the area will showcase and sell their favourite menu items in this popular summer food festival, which returns for the third year in a row. Okotokians stroll through Olde Towne Okotoks sampling a variety of new and exciting dishes while enjoying live music and a bustling atmosphere. While food is the star of this festival, there's also shopping, with more than 100 local artisans and boutiques displaying their products at the festival.
Olde Towne Okotoks, Elizabeth St., themarketsquare.ca
Since the recreation centre's grand opening on Nov. 29, it's been easier than ever to get into shape and stay active in Okotoks. The facility promotes health and wellness through scheduled classes and drop-in games, and encourages Okotoks residents to get moving. The regular programmed activities offered here include boot camps, zumba, yoga and fitness classes. For those who prefer a little friendly competition, the facility has scheduled lacrosse, soccer, baseball, tennis, basketball and volleyball games.
125 Field House Dr. E., 587-757-0338, legacyregionalfieldhouse.com
Even More Things to Do
Olde Towne Okotoks, Elizabeth Street, themarketsquare.ca
9 Crystal Green Lane, 403-995-5583, crystalridgegolf.com
49 North Railway St., 403-938-8969
3 Elma St. E., 403-938-3204