Despite being adjacent to Macleod Trail – one of Calgary's busiest arteries – in the 1950s, the neighbourhood of Acadia was on the outskirts of town, nestled into quiet farmland. As the city grew around it in the decades that followed, Acadia retained its tranquil nature. Filled with towering trees, parks brimming with children at play, picturesque bungalows and nine different schools – including three bilingual schools, a charter school and the city's largest high school – the area is perfect for families. And there's never a shortage of things to do: from comedy shows and winding walking trails to swimming, skating and curling.
Where to eat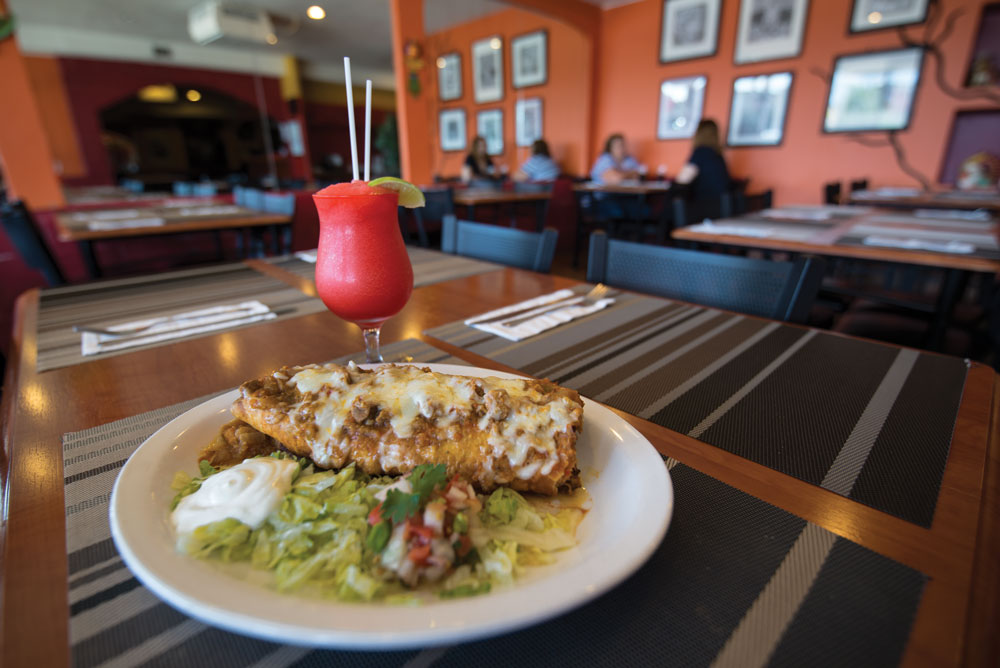 For authentic flavours of Mexico, this family-owned restaurant is one of Calgary's best. The dining experience starts with a kick as servers bring over complimentary salsa and chips. Every item – from the burritos, tostadas and tacos to the tangy salsa verde
– is prepared fresh.
8316 Fairmont Dr. S.E., 403-252-5566, mitierra.ca, @tutierracalgary
This mom-and-pop shop is the perfect locale for family-style classic Italian dining. From seafood and veal to pasta and the secret-recipe pizza, they've got it all. Don't pass up the Parma e Funghi pizza with a basil pesto base, prosciutto di Parma, mushroom, arugula and truffle oil. Toscana also has a gluten-free menu and satiating daily specials.
8330 Macleod Tr. S.E., 403-255-1212, toscanagrill.ca, @toscanayyc
Located inside the Carriage House Inn, this is a true sports bar, with 16 beers on tap, 16 large-screen TVs, and an endless supply of flavoured peanuts or plain for peanut purists. Grab a casual pint with friends and, provided you don't fill up on the namesake snack, delve into the menu for classic pub fare such as wings, burgers or an Angus beef steak sandwich.
9030 Macleod Tr. S.E., 403-253-1101, peanutspublichouse.com
---
Where to shop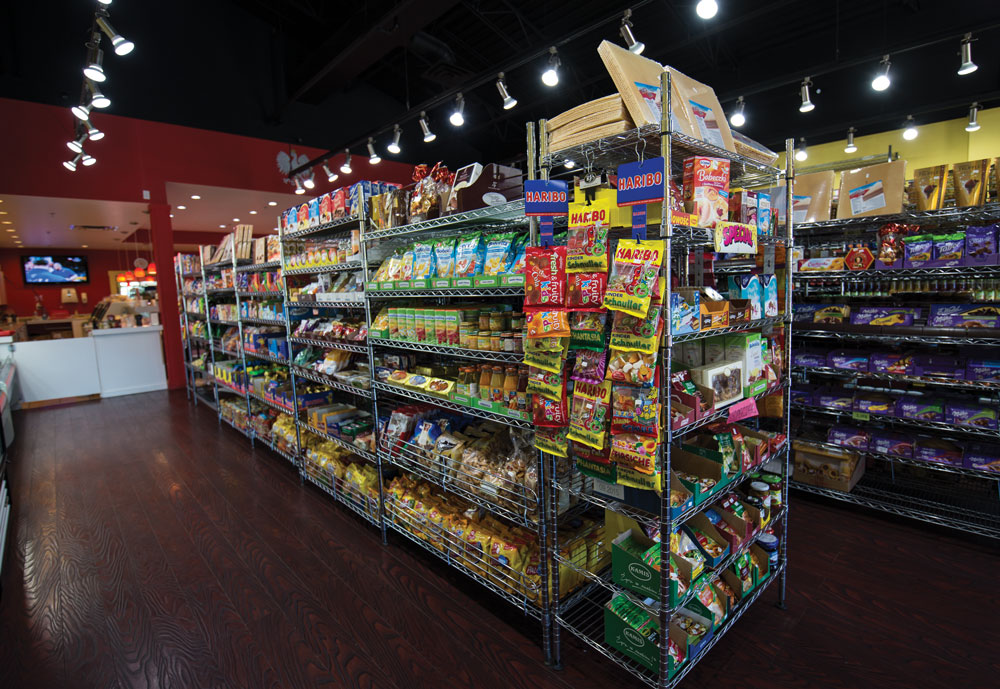 If you're looking to stock up on ingredients for a traditional Polish dish, or simply have a hankering for Slovakian pastries or classic European sweets, this is the spot. The family-run deli and market has built a massive fan base since opening six years ago, and it's no surprise. The array of fresh imports and richly prepared meats, cheeses and pastries are a feast for the eyes and stomach.
8330 Macleod Tr. S.E., 403-252-0170, cracoviadeli.com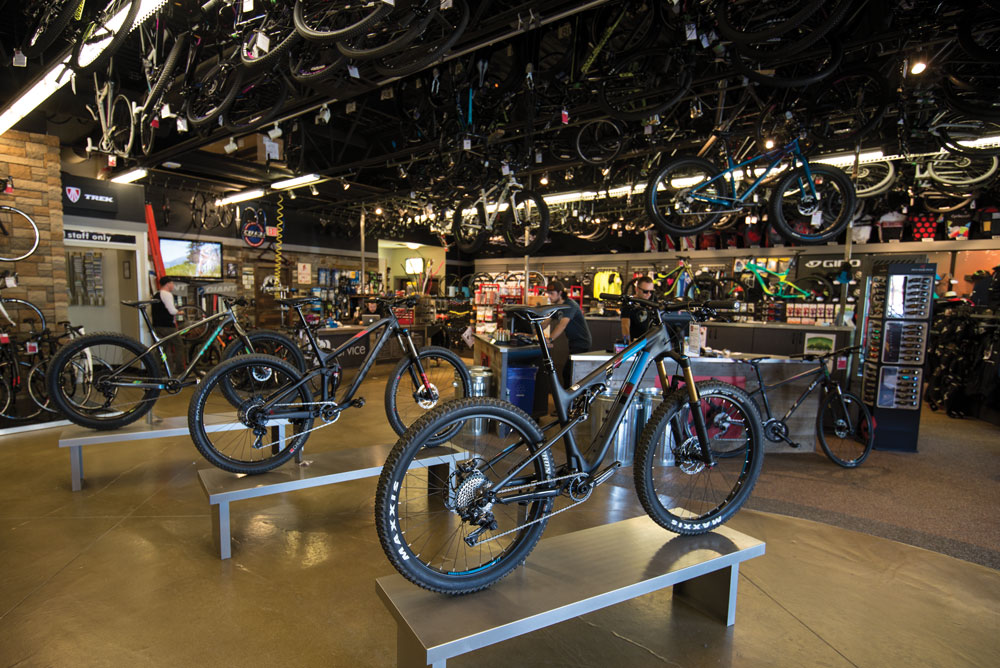 With bicycles hanging in every direction you look, there's no shortage of choice at The Cyclepath. Over the past 22 years, this bike shop has become a staple for the riding crowd, catering to any cycling need, from kids' trikes and high-end mountain bikes to an extensive range of accessories.
9176 Macleod Tr. S.E., 403-253-7717, thecyclepath.ca, @cpathcalgary
With a name like that, Calgary's carnivores know they've found the right place to stock up for dinner. The AAA beef is aged for 35 days, and everything in this butcher shop is local, hormone-free and steroid-free. If that isn't enough to convince you to start the
barbecue, the 35 varieties of sausage are all made in-house with no fillers, no gluten and no dairy.
377 Heritage Dr. S.E., 403-252-7171, thebetterbutcher.ca
---
Things to do
For just $10, you can get your comedy fix six days a week at this intimate venue nestled inside a Travelodge. The Comedy Cave brings in acts from all across America to headline for the week, something the house emcee, Terry Hollas, says keeps things fresh and guarantees that every week serves up new laughs.
9206 Macleod Tr. S.E., 403-287-1120, comedycave.com, @comedycave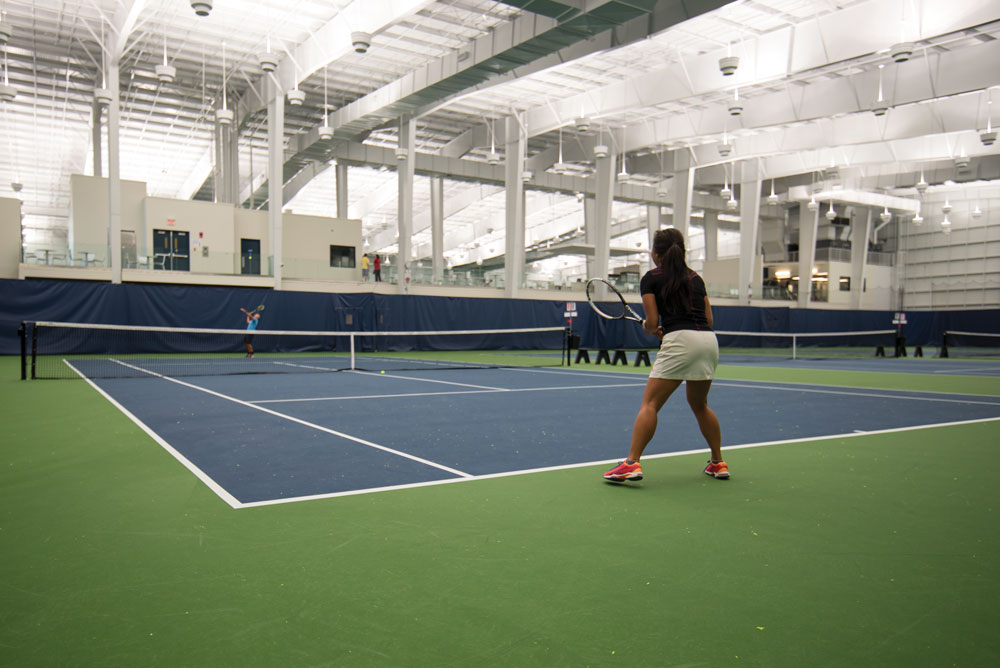 Years in the making, this world-class tennis centre opened in Acadia this past spring. The 71,000-square-foot facility boasts eight indoor courts, five outdoor championship courts, a fitness centre and a restaurant and lounge. It's the ultimate destination to channel your inner Venus and Serena Williams, break a sweat and maybe even release a little aggression.
295 90 Ave. S.E., 587-393-1600, albertatenniscentre.ca, @tennisalberta
As Calgary's weather starts to dive below zero, a hot yoga class at this trendy studio is the perfect escape. With a diverse roster of 11 instructors to guide you through meditative and strength-building poses, there's always the opportunity to learn something new while you quiet your mind and heat up your body.
9152 Macleod Tr. S.E., 403-457-4660, myyogacalgary.com, @myyogacalgary
---
A little local flavour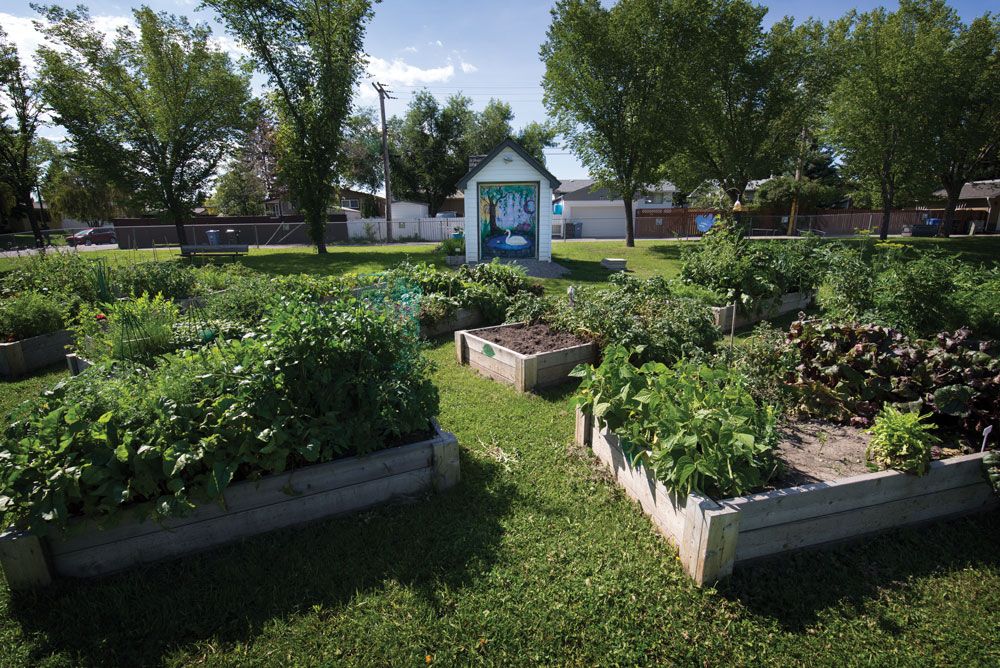 A shed door might not be a typical canvas, but that's exactly what it became at the Acadia Community Garden & Art Society. In 2014, Julie Sumner was just wrapping up grade 12 when she began painting a swan on the garden shed at the request of the society. As Sumner painted, children from the park would run over to ask if she was, indeed, a garden elf. Now, surrounded
by 32 plant beds, the mural of a swan resting in a pond remains as the Acadia Community Garden & Art Society's flagship mural.
332 94 Ave. S.E., growingacadia.ca
---
Living in Acadia
Being surrounded by walking paths, parks and schools has made Acadia a perfect choice for families. Made up of '50s- and '60s-era bungalows, the cost of an average detached home is approximately $396,000. With most amenities on close-by Macleod Trail, the west side of the neighbourhood proves to be the most sought-after by homebuyers.