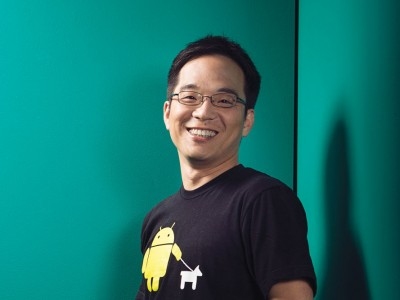 Job Title: Associate Professor, Schulich School of Engineering, University of Calgary
Age: 36
Inventions that create a cultural shift – like the telephone, television or the Internet – don't come along very often. The next big technological advancement to change the way we live may be something called the Internet of Things, and one of the academics at the forefront of the innovation is Steve Liang.
The Internet of Things is a series of systems that connects sensors embedded in everyday objects to the Internet. Liang is excited by the practical applications of his work. He is creating a world where your fridge will automatically tell your grocery store that you're out of tomatoes, or a light bulb in your bedroom reads sensors on your body and flashes to let you know that you've had enough sleep.
"The application is limitless because it's about interconnectivity of everyday objects," says Liang, who works out of the department of geomatics engineering at the University of Calgary's Schulich School of Engineering. "Once the everyday objects are connected to the Internet of Things, they can sense their environment and communicate with each other. It's like the movies, but it's happening in reality."
Liang's current focus is creating the standards that need to exist for the Internet of Things to become a universal force. Over the last four and a half years, he has secured more than $2.1 million in research grants and expects Internet of Things applications to become part of regular life in the next two or three years.
Even though his aim is to change the world, Liang is a humble guy who likes to keep an eye on the future beyond his present research. As an associate professor, his life isn't solely about research and development. In fact, he says his time with students in the classroom is the most rewarding part of his job.
"Teaching might be the most impactful thing that I do," Liang says. "If I spend more time on teaching, the students will grow and do a lot of amazing things. That's more important than just myself and my team working on technology."
3 Things About Steve Liang
Follow Steve Liang on Twitter: @steveliang